The ongoing COVID-19 pandemic may still be in its wake, but hotels and resorts across the world are mustering through the hardships to prepare for a post-pandemic future. Some, in fact, are well on the path to recovery by opening new properties across the world in an attempt to draw inspiration and hope for travel bugs. Here are some of the most anticipated wellness retreat openings coming in 2021, to kickstart this year with some well-deserved, long-overdue pampering…
REVĪVŌ Wellness Resort Chateau de Fiac, France
Following the success of its Balinese flagship, REVĪVŌ Wellness Resort is opening its second wellness retreat out in the beautiful French countryside. Find charm and restorative at this idyllic retreat, nestled within a picturesque village and bi-centennial 4-hectare park. Set to open in June this year, REVĪVŌ Wellness Resort Chateau de Fiac will feature superlative fitness and spa facilities, a rejuvenating salt cave, its own potager garden, a farm and a phyto bar catered to your specific wellness needs. Indulge your senses with innovative treatments including hydro, art and equi coaching therapies.
Prices available upon request | Contact bookings@compareretreats.com to book your retreat
Opened: June 2021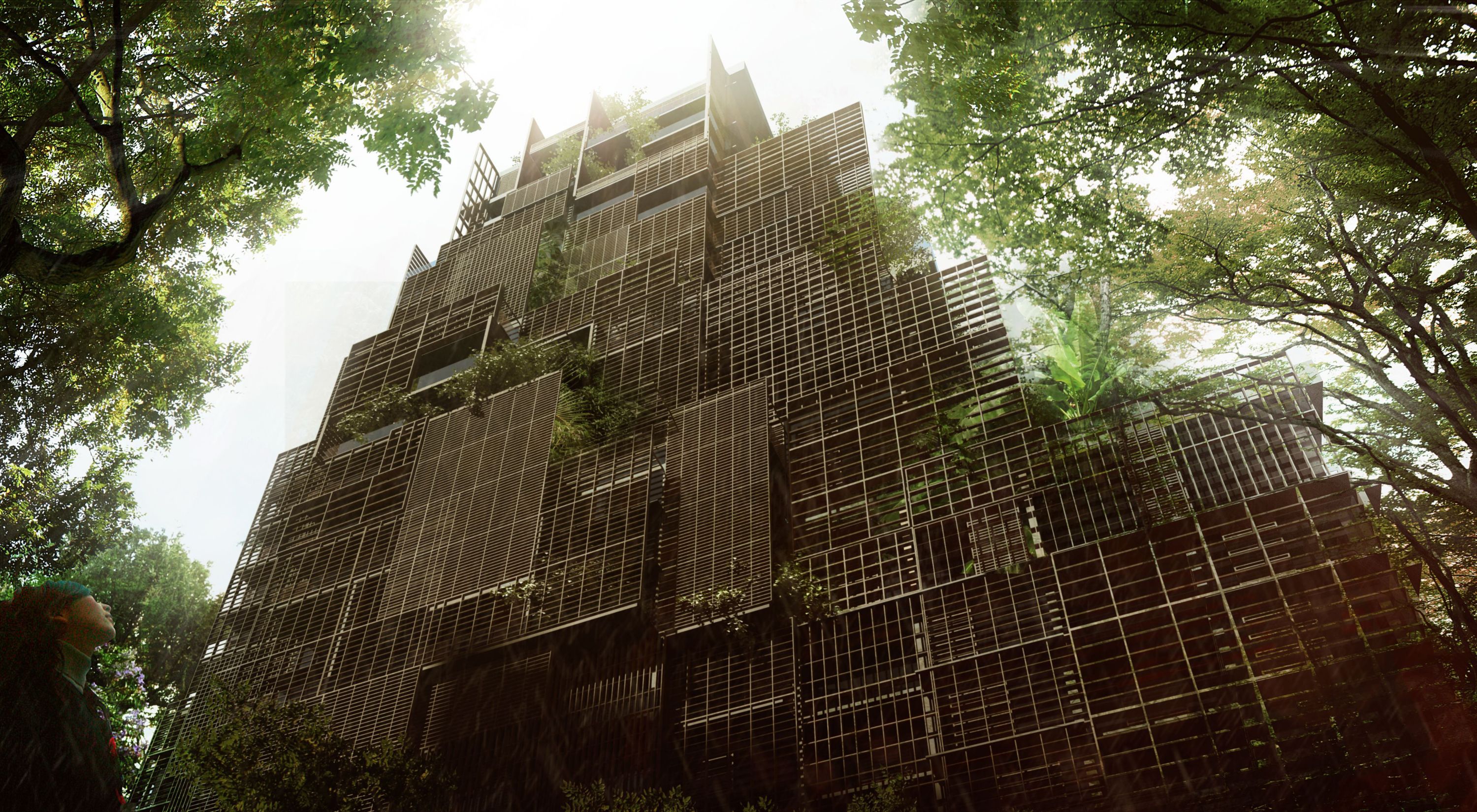 Rosewood São Paulo, Brazil
Rosewood's first South American property will be perched in the heart of the culturally-rich São Paulo, Brazil, where history is the core influence in design. Helmed by a team of award-winning architects and designers, the new hotel elegantly preserves buildings from the early 20th century and takes the space of one of the area's few remaining historical landmarks. Wellness is at the core—much like the hotel group's sister establishments—with Asaya comprising six treatment rooms with holistic treatments.
Opened: June 2021
Six Senses Fort Barwara, Rajasthan
Occupying the former home of the Rajasthani Royal Family, Six Senses' venture into India will reflect the fort's incredible history through the integration of lush gardens and water features. Guests can expect wellness elements from the preventative principles of Ayurveda to holistic Western influences. The hotel group is also due to open its New York property later this year.
Opened: Late 2021
Aman New York, New York

Luxury hotelier Aman unveils its first venture to the big apple, Aman New York. Scheduled to open early this year, the hotel is situated at the historical Crowd Building at the corner of Fifth Avenue and 57th Street, overlooking Central Park. Guests can reside at the 2,300 square-meter Aman Spa, which spans over three floors and includes an indoor swimming pool, two spa houses, a double treatment room, sauna and steam rooms, and an outdoor terrace.
Prices available upon request | Contact bookings@compareretreats.com to book your retreat

Opened: Spring 2021
Six Senses Shaharut, Israel

Celebrating the Biblical heritage of the Ancient Negev Desert, Six Senses Shaharut sits on a boundless horizon with desert panoramas. Guests can embark on sunrise yoga workshops and the spectacular hikes and camel treks of Arava Valley. Due to open this summer, the hotel also houses a rejuvenating spa, which includes six treatment rooms, one presidential spa suite, hammams and a nail bar.
Opened: June 2021
Habitas AlUla Resort, Saudi Arabia
Due to open in early 2021, Habitas AlUla Resort is an eco-friendly establishment aiming to bring together AlUla's culture, heritage and environment. The 100-room luxury resort is set within the desert canyons of Ashar Valley and will feature a wellness centre for yoga and spa treatments.
Prices available upon request | Contact bookings@compareretreats.com to book your retreat
Opened: Early 2021
One&Only Portonovi

Over in Montenegro, One&Only will be opening its Portonovi resort, situated amongst jagged mountains and Adriatic waters. Sun-seekers can rejoice at the private sandy beach and pool, and indulge in the Chenot Espace, the hotel's wellness center. Here, guests can try the tailored treatments, stress-relieving activities, nutritional menus and more.

Opened: May 2021
The Aurum, Catskills
Located two hours north of New York City, The Aurum takes you over the river and woods into the brisk, picturesque Catskills. Featuring North America's first Roman-style hammam, the boutique hotel and spa will boast 36 luxury guest rooms and a mountainside restaurant. Guests can indulge in one of the 12 spectacular stand-alone bungalows or the 6,000 square-foot spa which will take a modern spin on Ancient Roman bathing and wellness techniques.
Prices available upon request | Contact bookings@compareretreats.com to book your retreat
Opened: Autumn 2021
Banyan Tree Spa Krabi, Thailand
Opening its doors in October last year, Banyan Tree Krabi is the latest addition to the luxury hotel group's collection of Thai resorts. The 72-key beach resort recently unveiled a brand new spa, featuring a unique hydrotherapy facility and eight treatment rooms fitted with coloured lighting designed to personalise each guests' experience. Surrounded by nature, guests can soak in the verdant rolling landscape and stunning limestone cliffs, while embracing a holistic massage therapy.
Opened: 2021
Kalesma Mykonos, Greece

Set in harmonious Mykonos, Kalesma is a luxurious boutique hideaway which will welcome discerning travellers from allover following its official opening this year. Each thoughtfully-designed "house" boasts its own unique charm while providing guests will stunning sunset and sunrise views from the window. Coinciding with historical Greek spirituality, the spa at Kalesma will feature blissful face and body treatments to rejuvenate during one's stay. The resort also offers yoga and pilates sessions and fitness equipment—plus, a personal trainer upon request.
Opened: April 2021
Amanvari, Mexico
Nestled away in a secluded location which combines sea, wild desert and farmland, Aman's venture into Baja's East Cape in Mexico will offer a peaceful escape for healthy holiday hunters. Although further information is yet to be released, prospective guests can expect the same paralleled exquisite service as its sister properties and the group's renowned dedicated wellness services.
Prices available upon request | Contact bookings@compareretreats.com to book your retreat
Opening date: TBC
The Woodward, Switzerland
Part of the Oetker Collection, The Woodward is located on the shores of Lake Geneva in scenic Switzerland. Set top open in Spring 2021, the historic hotel will feature a 1,200-square-metre spa which includes a Wellness Institute by Maison Guerlain and Geneva's longest indoor swimming pool measuring at 21 metres. Inside the venue, a state-of-the-art gym, two saunas, two steam-rooms, two Swedish baths and a hot tub await. Guests can indulge in the exclusive treatments by Guerlain at one of the six dedicated wellness suites.
Opening date: Spring 2021
The Legian Sire, Indonesia
Perched on a pristine beach in Lombok, The Legian Sire is a boutique suite and villa resort boasting stunning views of the Gili Islands. The spa and wellness centre will feature an Apothecary Bar and a dedicated wellness retreat combining holistic treatments and experiences to nourish the mind and body.
Prices from US$568 per night | Contact bookings@compareretreats.com to book your retreat
Opening date: Second quarter of 2021
Castello di Reschio, Italy
The historic Castello di Reschio has origins dating back to 1050, and after a careful restoration, continues to exude its old-school charm. A unique hotel set between Umbria and Tuscany, Reschio has a unique bathhouse set within the property's ancient wine cellars. From the ethereal salt-water pool to the bespoke spa treatments, guests can reside in this pampering retreat for a well-deserved wellness break.
Prices from US$1,226 per night | Contact bookings@compareretreats.com to book your retreat
Opening date: April 2021