It's a fact. We now spend more time on social media than we do with our friends. Our world, despite our best intentions, is dominated by screen-time. But that doesn't mean it's all bad. If you're always on your phone, you can at least fill your feed with some inspiring fitness fanatics, and give yourself something good to look at. We've put together a list of our favourite, home-grown, Hong Kong fitness accounts and fitfluencers to inspire you to get up and move. 
Hilary Tsui
@hilaryxtsui / 185K followers
Whoever said you couldn't have it all clearly hasn't met Hilary Tsui. The fashion mogul and fitness enthusiast is the co-founder of popular athleisure brand Liger. Hilary is a firm believer in practicing what you preach. With an emphasis on looking and feeling good, fashionista Hilary lives life the right way. The fitness-forward Nike brand ambassador can often be seen, quite literally, running across Hong Kong with a serious spring in her step.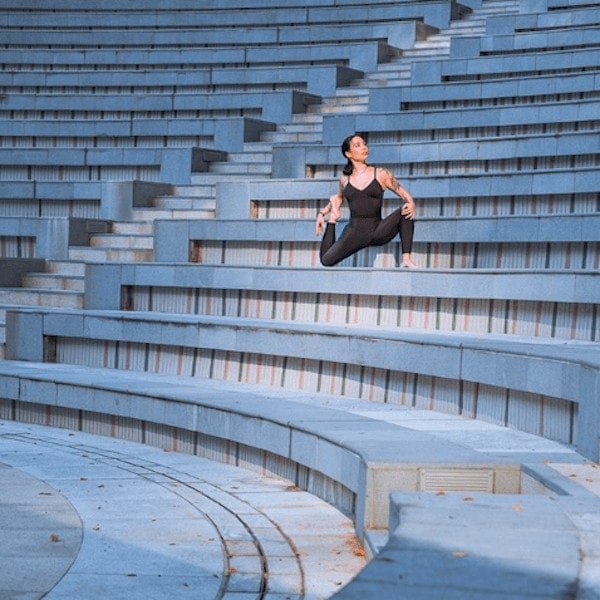 Lindsay Jang
@lindsayjang / 64.5K followers
Lindsay Jang is the co-founder of yakitori hotspot Yardbird and fashion brand Missbish, and a firm fixture on Hong Kong's wellness circuit. Lindsay believes that the city's growing focus on health and wellness isn't a mere trend that's disappearing any time soon. Homing in on the activewear trend, Lindsay is the ultimate woman on the go, and one who isn't willing to choose between comfort and style.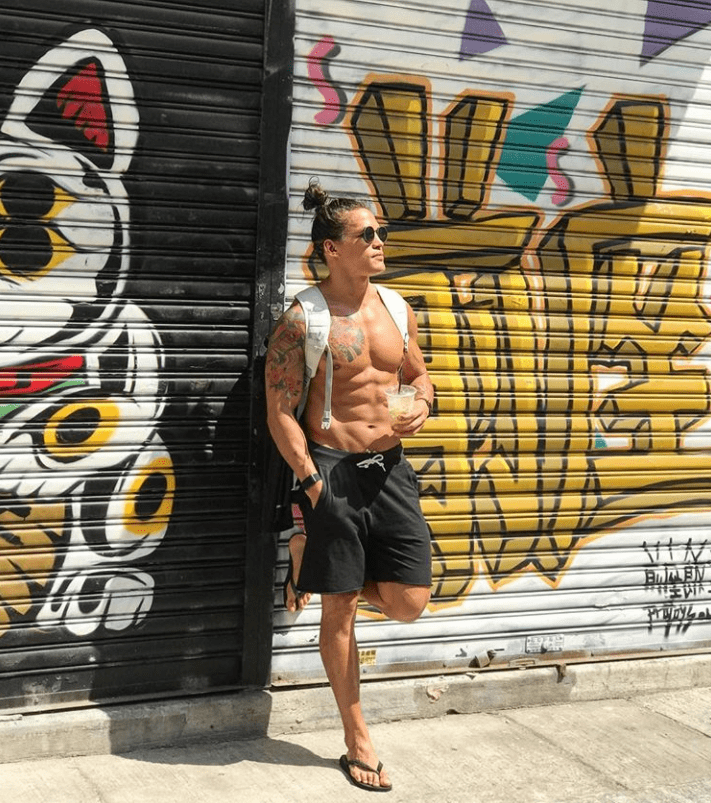 Ant Haynes
@anthayneshk / 11K followers
With over 10,000 followers, former rugby player Ant's personal training and coaching is clearly having a positive impact on his clients and fitness-focused followers. Follow his feed for images and videos of training sessions and workouts at Coastal Fitness, hikes across Hong Kong, and more.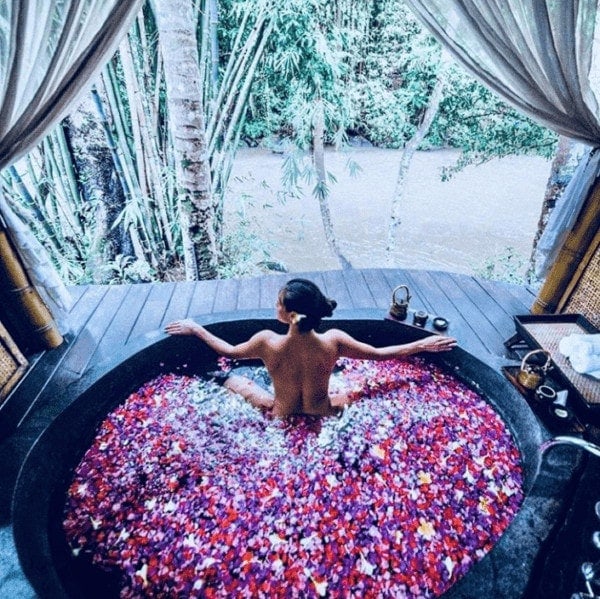 Rosemary Vandenbroucke
@rosemary_vdb / 15.7K followers
Triple threat Rosemary is a model, yogi, and all-around wellness entrepreneur. She is credited with, among other things, bringing Daybreaker festival – a morning rave and celebration of art, dance and all things wellness – to Hong Kong. Follow her social channels for inspiration on striking a pose wherever you go.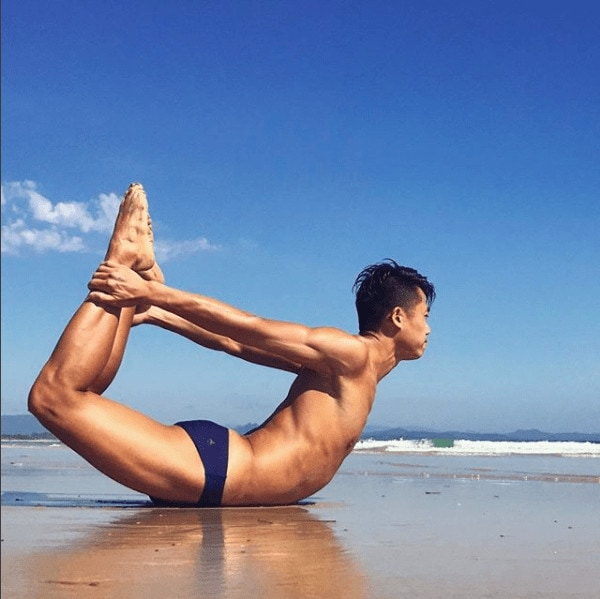 Victor Chau
@victorchauyoga / 5.6K followers
A seasoned yogi and Compare Retreats Expert, Victor has over 4,500 hours of teaching under his belt. The Yoga Alliance teacher has learned under the tutelage of some of the world's most acclaimed teachers, and now dedicates his time to sharing his practice with others. Follow Victor to be inspired by his posture-perfect posts.
Book into Victor's next retreat on CompareRetreats.com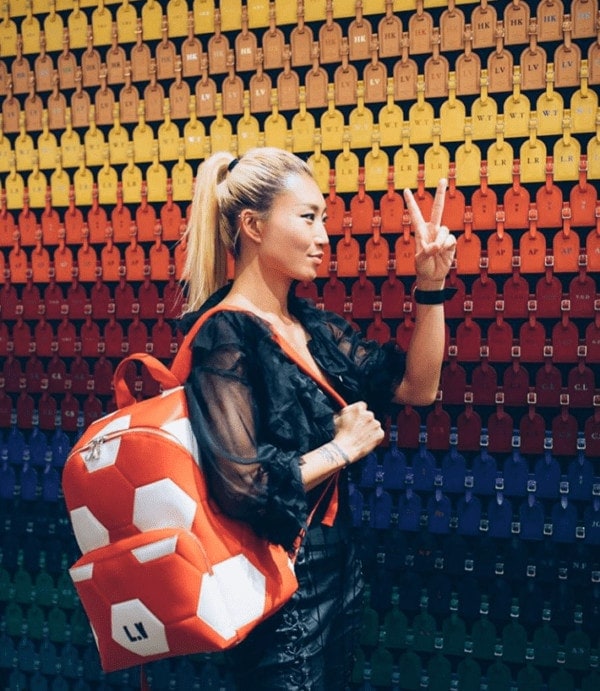 Utah Lee
@utahlee / 25.8K followers
If Utah's Instagram feed doesn't have you instantly craving a Nike shopping spree, you have more willpower than us. You'll have seen the Nike Master Trainer's face around the city on ads for the brand, and her posts with their sleek sports bras and latest sneakers will have you hitting the gym simply to justify your new lush workout gear.
Valerie Lam
@yogawithcoffee / 58.6K followers
Valerie is a well-known face across Hong Kong, thanks to her YouTube channel (with over 370,000 subscribers and counting) and work as a television actress. The certified yoga instructor strikes a pose whenever the mood takes her. Her Instagram feed offers helpful fitness and yoga tips, workout clips and more for anyone in need of a little fitspiration.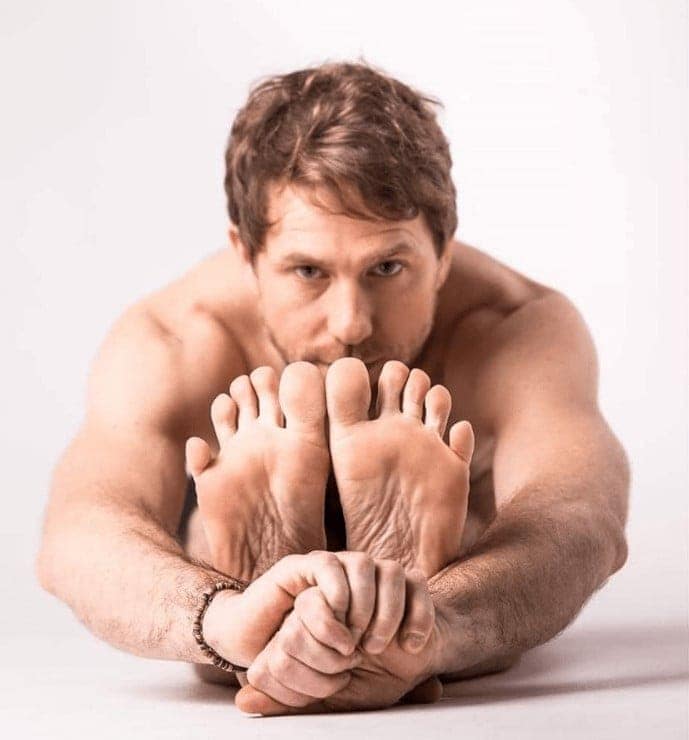 Patrick Creelman
@patrickcreelman / 2.5K followers
As a founding teacher at Pure Yoga in Hong Kong, Patrick is one of the city's most established yoga professionals. He teaches his students to unlock their potential and encourages them to achieve their goals. Follow Patrick for proof that you can practice whenever (and wherever) the moment takes you.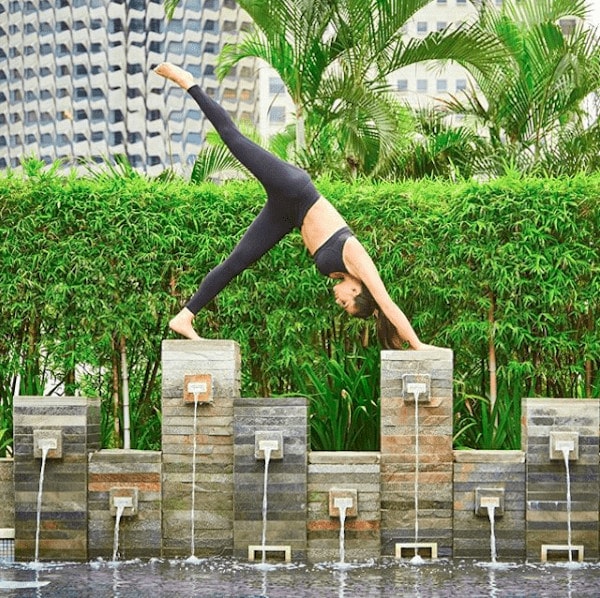 Dervla Louli
@dervlalouli / 15K followers
Now, we know you're all following Compare Retreats on Instagram, but how about our founder? Media maven and fitness enthusiast Dervla is dedicated to finding the world's best luxury wellness experiences, wherever they may be. An active runner, certified yoga teacher and all-around wellness entrepreneur and jet-setter, Dervla's Instagram feed provides some much-needed travel inspiration for healthy holiday-goers the world over.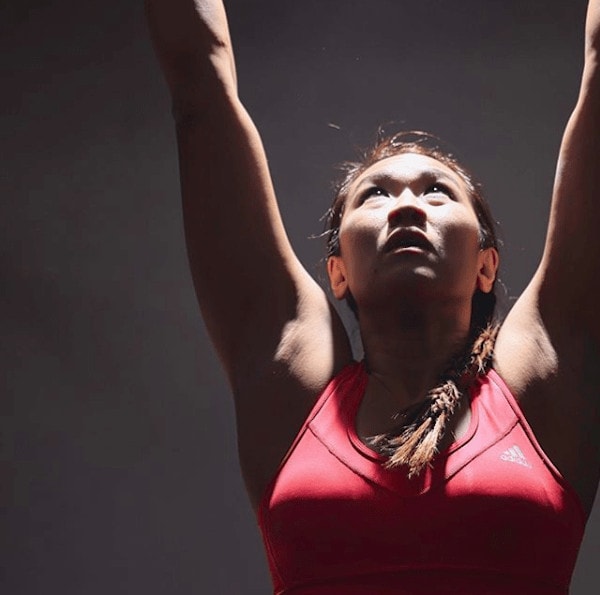 Tricia Yap
@triciayap / 10.8K followers
All around wellness entrepreneur Tricia is living proof that it isn't just Jack who forays into every trade. The MMA fighter, strength coach, public speaker and founder of Warrior Academy is an inspiration to all women, and a testament to the fact that women really can have it all.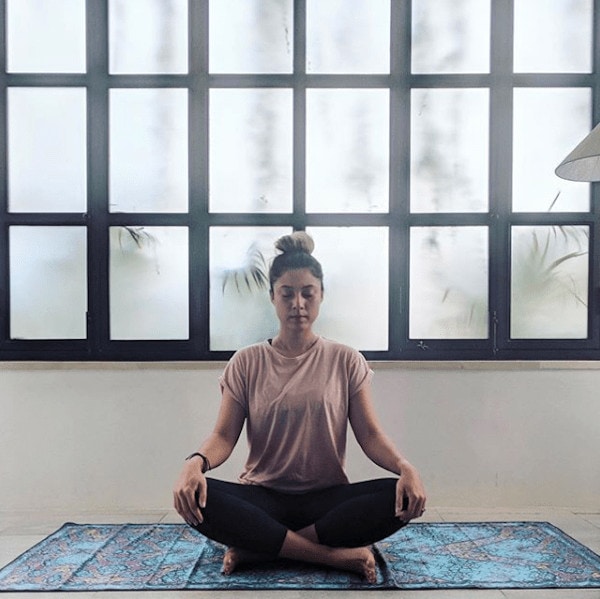 Heanney McCollum
@heanney / 1.5K followers
Personal trainer Heanney focuses on a comprehensive, well-rounded approach to healthy living – from a focus on nutrition and diets to movement and mindfulness. Her Instagram feed inspires followers to live every moment to the fullest and to make the most of life in the concrete jungle.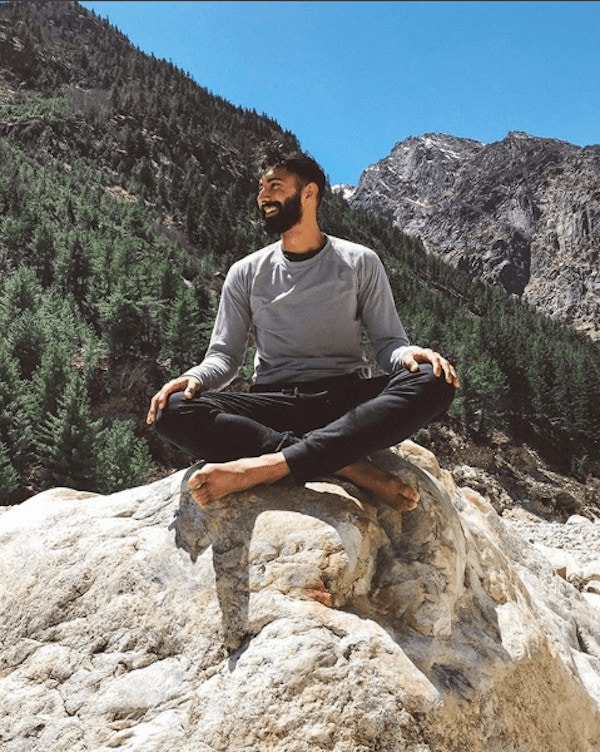 Gianni Melwani
@giannimelwani / 2K followers
As a co-founder of Iris – Hong Kong's largest and leading wellness festival – Gianni is ingrained in the city's wellness movement. An avid football player and yogi, Gianni's events company Hybrid Asia is also credited with hosting the first Spartan Race HK. His social media chronicles a life well lived.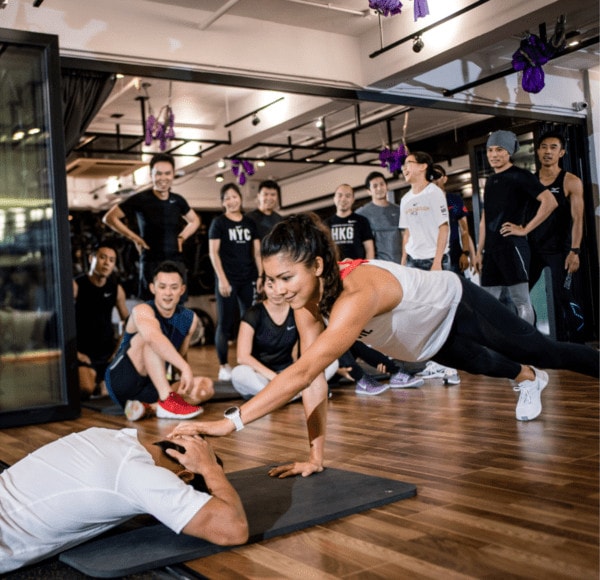 Stephanie Cuvelier
@stephcuvelier / 2.7K followers
Fitness-forward Steph is a professional athlete, having represented Hong Kong in both women's netball and rugby. The exercise psychologist dedicates her time to understand others' fitness journeys and helping them put their best foot forward. She offers a range of training, nutritional and education services to clients.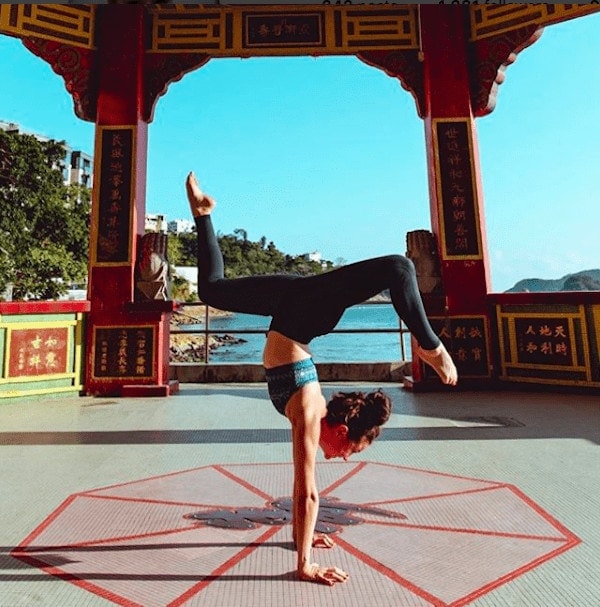 Kelsea Bangora
@yogibangora / 1.4K followers
From Hawaii to New York to Hong Kong, yogi Kelsea has brought her own unique brand of yoga across continents. The award-winning Asana practitioner has been teaching for over a decade. Kelsea trains future teachers in Beijing and is the go-to private yoga instructor in Hong Kong for athletes, business professionals and teens.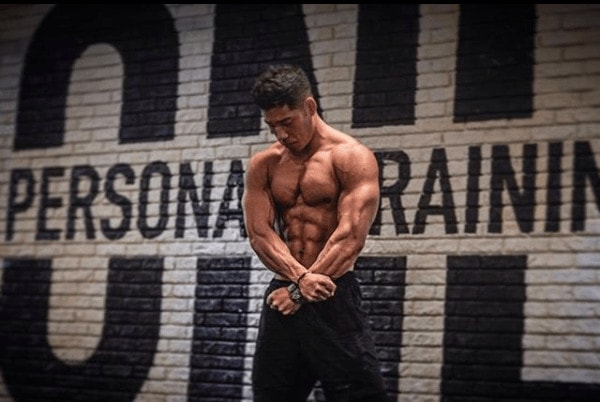 Benny Liu
@bennyliu_fitness / 23.1K followers
Fitness-focused Benny is a personal trainer. The former competitive bodybuilder maintains a client-centric approach to training, ensuring they get real results and pushing them to strive for more than they thought possible. In the true spirit of wellness travel, he posts pictures from his travels, training and more.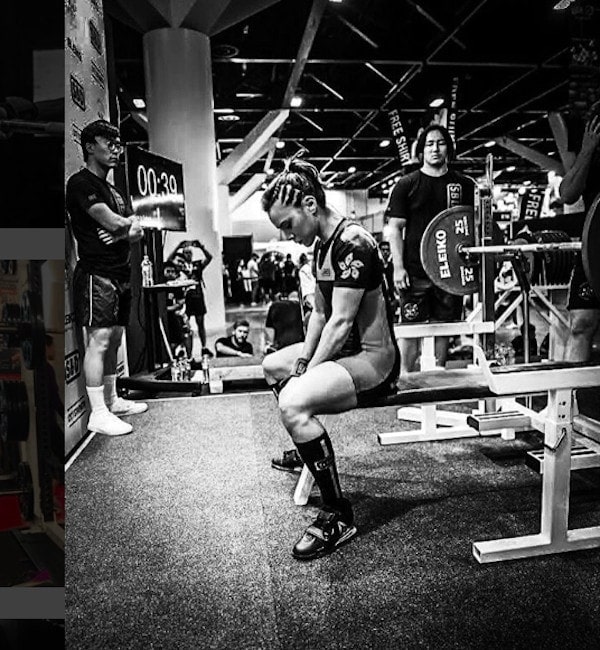 Daniella Means
@daniella.may.lee / 4K followers
Daniella is a leading woman weight-lifter with some seriously impressive gains. The Reebok athlete holds the title of Asian champion for Classic Powerlifting and is currently 7th in the Arnold 2017 Lightweight rankings. Visit her inspiring feed for proof that your mind can be just as strong as your body.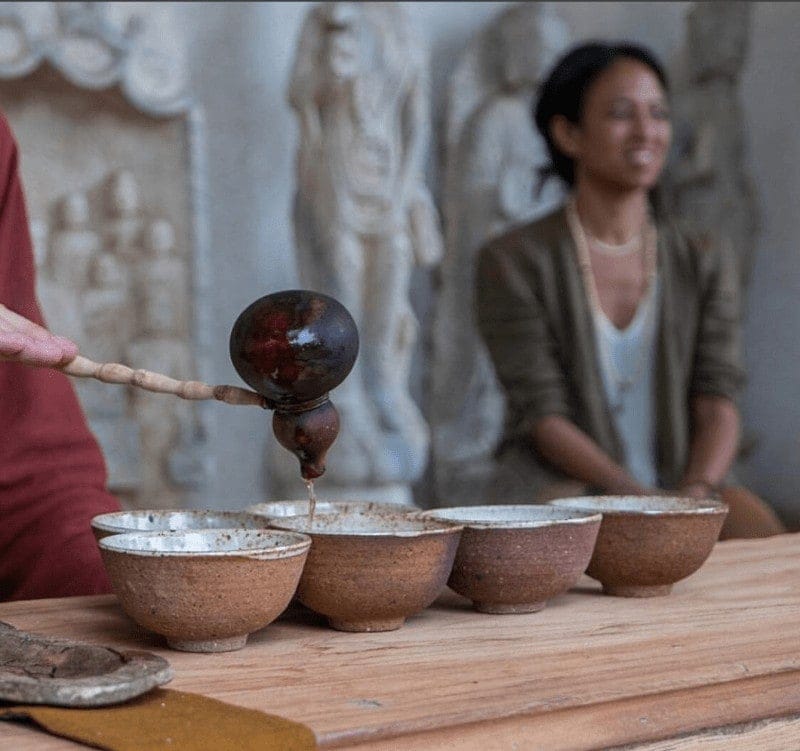 May Nogoy
@maynogoy / 1.5K followers
Yogi May holds more than 20 years of practice under her belt, and has been sharing her gift with students for 15 years. She teaches private and corporate sessions as well as school programmes, and is a frequent speaker at wellness outreach programmes. May is the founder of the IRIS festival – Hong Kong's biggest wellness festival.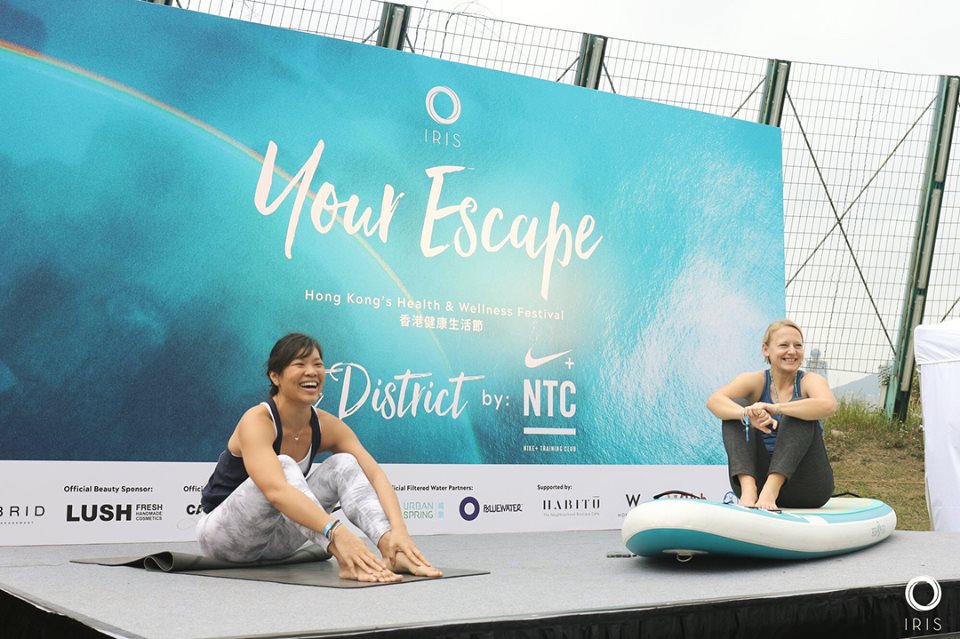 Dee Cheung
@deelicious11 / 2.7K followers
Whoever said you couldn't float right through life clearly hasn't been to visit Dee (above left). The hardworking wellness professional is the owner of multiple businesses, including Float On Hong Kong (with its calming sensory deprivation tanks), SUP Yoga and as a leading yoga teacher. She specialises in yoga for mums and teens, and her feed is full of energy, inspiration, and cute photos of her daughter.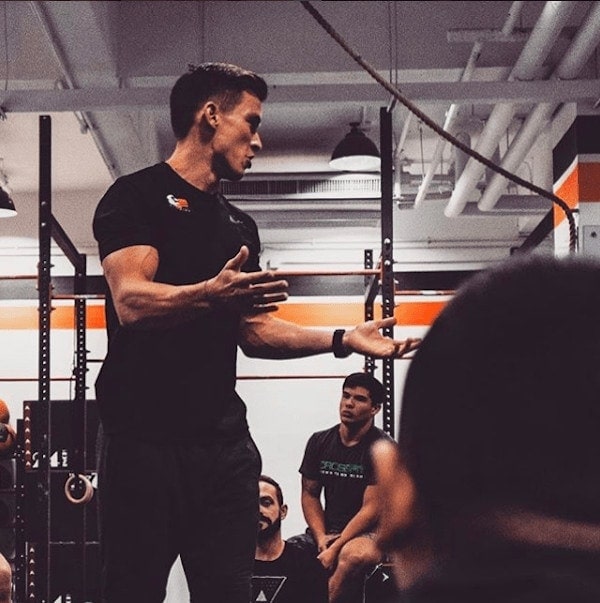 Ed Haynes
@ed_haynes_coach / 3.5K followers
Rugby player, fitness coach and founder of the Coastal Fitness gym, Ed is an all-around athlete with a passion for fitness. Constantly surrounding himself with skilled professionals and learning on a daily basis, follow Ed for a little positive reassurance that working out doesn't always have to feel like work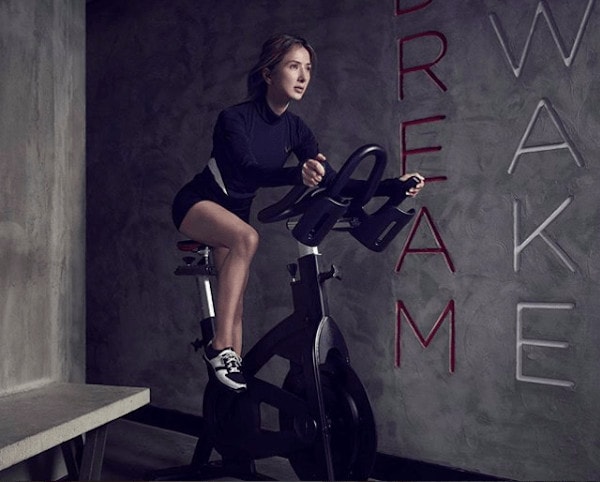 Belinda Koo
@xyzbelindaxyz / 25.9K followers
After experiencing firsthand the transformative power of fitness, finance professional Belinda sought to makeover her own fitness regiment. She now leads the way as the founder of the XYZ indoor cycling gym – affectionately known as 'the cave' which has developed a cult following since opening almost five years ago.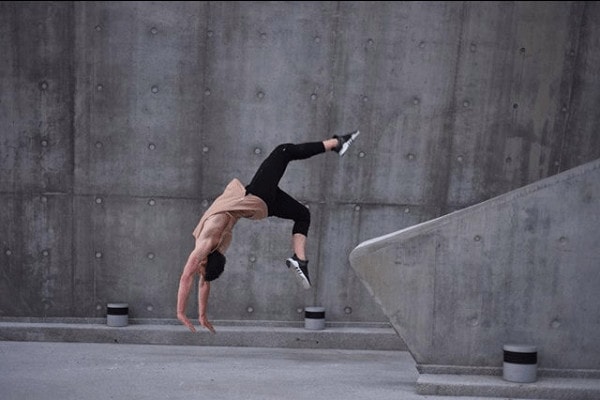 Aaron Martin
@aaronmartintin / 4K followers
A former student of Philosophy, Aaron turned away from his studies and forged his own path as a parkour athlete. The fitness-focused entrepreneur has led parkour programmes in Singapore and Hong Kong, and currently serves as the co-founder of Sharedspace. Interested in a little free falling of your own? There's no better place to pick up some pointers.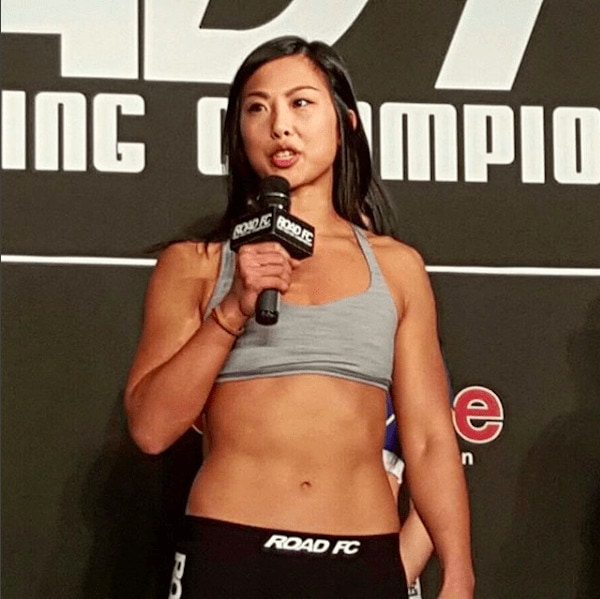 Ramona Pascual
@ramonacarla / 3.5K followers
MMA fighter Ramona has had more than a moment in the spotlight, with a feature on Korean reality programme Fearless Guys and some serious battles under her belt. Currently affiliated with Phuket Top Team and Espada HK, Ramona's Instagram is a veritable fitspiration feed and proof that a mixture of work and play is what makes for a truly balanced life.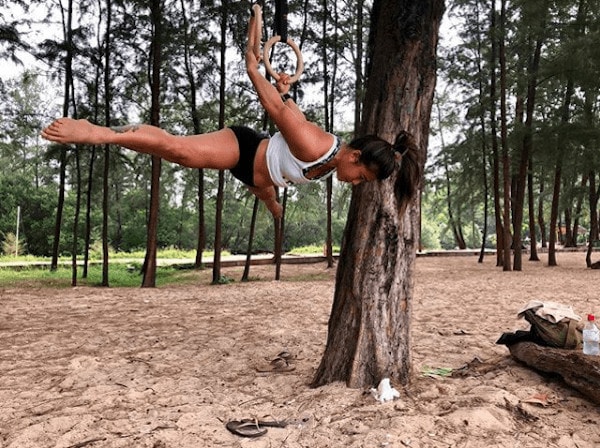 Emily Tan
@theemilytan / 1.4K followers
Emily is an all-around fitness pro and TRX ambassador. Her Instagram is a compilation of all her passions: pole, callisthenics, floor training and coaching, and lately, updates on her fight against Leukaemia. Her captions are funny and inspiring, and with her impressive resume, there's no shortage of fitspiration on her feed.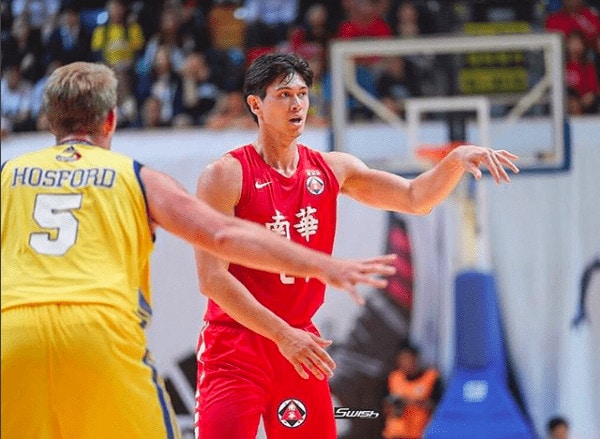 Tommy Nixon
@tommynixon7 / 2.7K followers
Professional basketball player Tommy shoots hoops for the South China Athletic Association, and represented his native Canada at the university level, leaving with several awards under his belt. A Nike athlete, he posts courtside as well as regular fitspiration and candid posts, showing that life isn't all about work.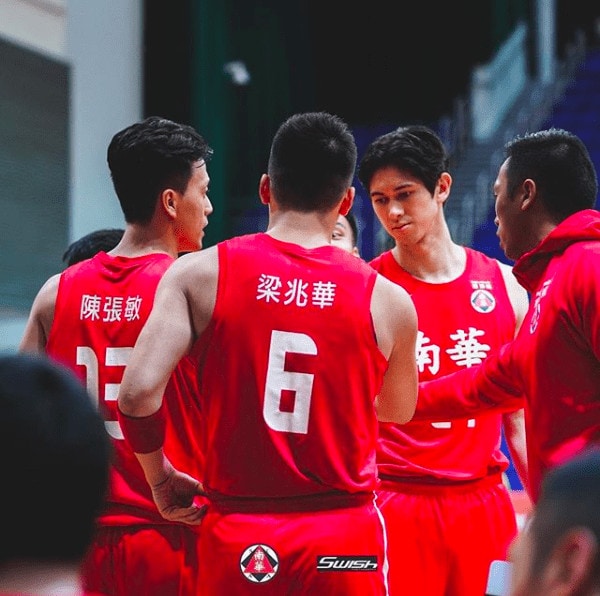 Leung Shiu Wah
@leungshiuwah / 9.1K followers
Nixon's fellow teammate, Leung Shiu Wah is a 24-year-old Hong Kong professional basketball player. The shooting guard currently plays for Nanhua, and has represented Hong Kong in the Asian Games and several other competitions. Follow Leung for regular courtside snaps, huddles and pep talks, leaving you with a serious case of team spirit.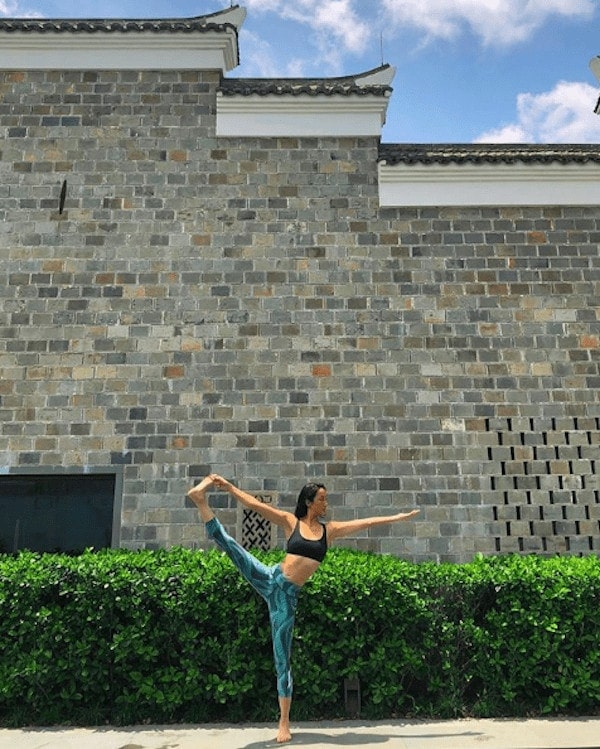 Vivienne Tang
@viviennetang / 16.4K followers
Vivienne is the founder of Destination Deluxe, an online wellness-focused publication dedicated to promoting clean and healthy travel. On home-ground in Hong Kong, she can often be found hiking and practising yoga and meditation, while on her travels, she circles the world in search of rewarding experiences and crafting travel tips for wellness-focused travellers.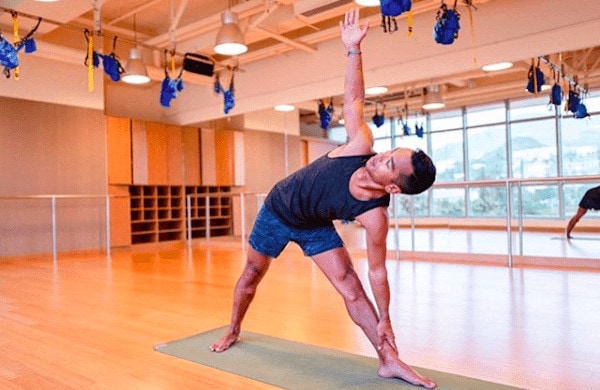 Avelino Cortes
@aveyavey / 3.6K followers
Health and wellness aficionado and all around fitfluencer Avelino has thrown himself into a number of sports and fitness activities, from running and rowing to nearly everything in between. The communications manager for Chosen Experiences is motivated to challenge his body on a daily basis. His Instagram feed is proof that he practices what he preaches, finding his fitness wherever in the world he may be.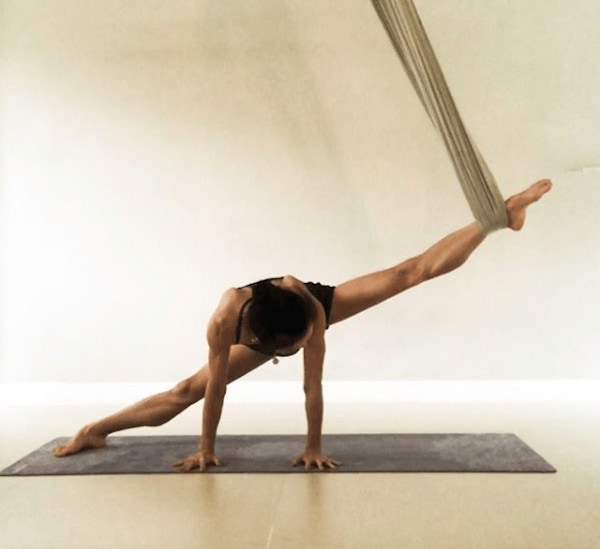 Cora Lee
@coraleeyoga / 1.7K followers
Former finance professional Cora bore the brunt of the life of a desk jockey, with back pain that progressively worsened following the birth of her two children. She found yoga to be a healing and therapeutic practice and hasn't looked back since. A certified teacher since 2015, she has taught at classes, workshops, festivals and online seminars, reaching an audience spanning more than 50 countries.
Natalie Soderstrom
@natalie.soderstrom / 20.3K followers
While Natalie wasn't naturally drawn to yoga, the practice has well and truly stuck. Her curiosity got the better of her, and she now dedicates her career to holistic health and yoga practice. Having made an investment in herself, she invites others to take their wellness journey in their stride and to put their best foot forward.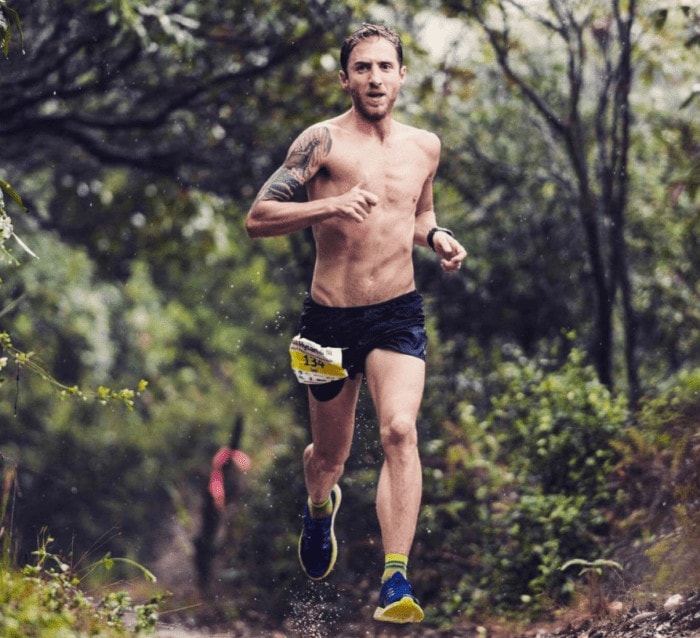 Vlad Ixel
@vladixel / 20.5K followers
Meat-free marathon runner and Compare Retreats Expert Vlad spent years foraying into different sports before finding his stride as an ultra-marathon endurance runner. He is a practising vegan and has won over 30 ultra-marathons to date. He frequently posts from the finish line, highlighting the rewards of hard work and persistence.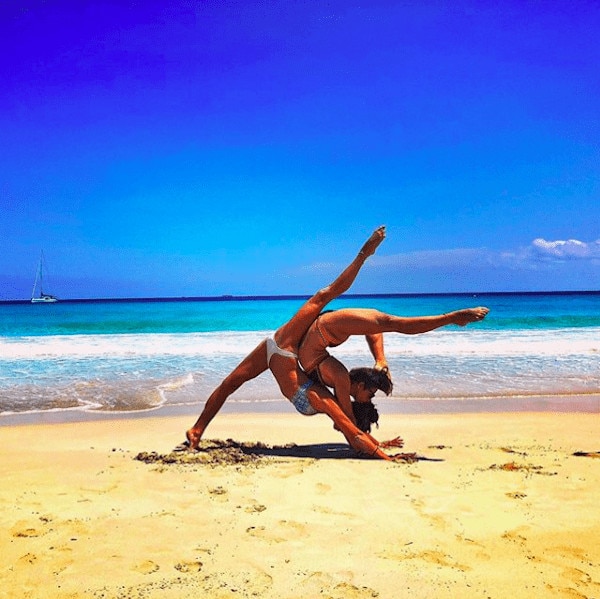 Stephanie Reid
@steph2085 / 1.9K followers
Aerial artist Stephanie breaks down boundaries with her gravity-defying performances. Her social channels are a reminder to all (no matter their current fitness level) that confidence is key, and the sky is the limit for what you can achieve as long as there is motivation and determination behind you.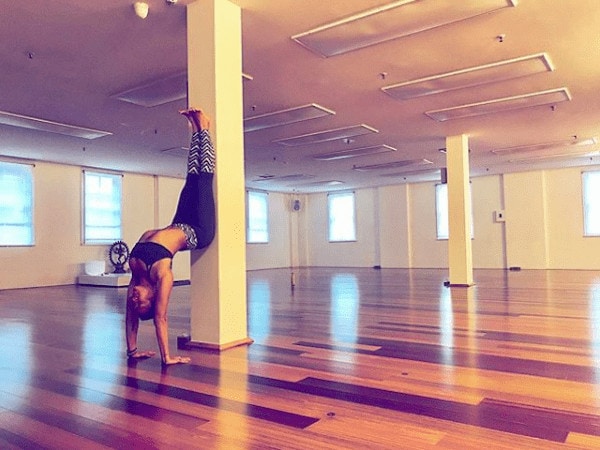 Cristina McLauchlan
@_thevibetribe_ / 2.9K followers
Cristina has her fingers in a lot of (vegan) pies. She's the founder of ethical PR brand The Vibe Tribe, a Compare Retreats wellness expert, marketing manager for MANA! and a yoga teacher. Harbouring 'conscious collaborations' and bridging together the city's wellness professionals to create a collaborative, community spirit, The Vibe Tribe is a great source of inspiration and a place to spot the who's who in wellness as well as following Cristina's healthy adventures around the world.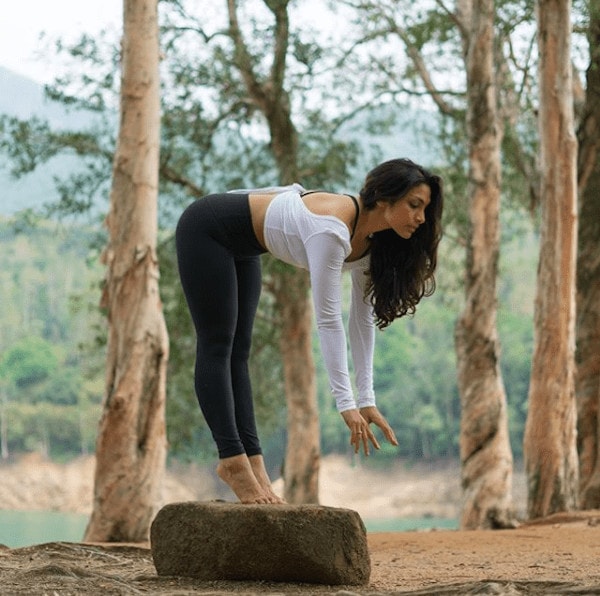 Nikita Ramchandani
@_nikita_r / 1K followers
Nikita is a third culture kid who joined the rat race and established a career in finance. Five years in, she took the time to step back and analyse what mattered most to her in life, and left the corporate world to set up Kita Yoga. Swapping the desk for the mat, fulfilment came in new and inspiring ways. Her Instagram is filled with postures, poses and more to inspire budding yogis at heart.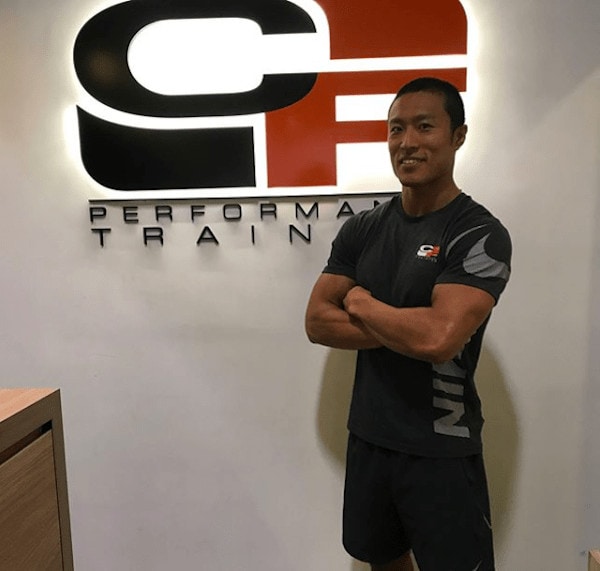 Shingo Moromosa
@shingomoromasa / 1.9K followers
Japanese-born Shingo's work as a professional gymnast, American football player, personal trainer and stuntman keep him in great shape. After spending time in America, Shingo relocated to Hong Kong. The Coastal Fitness conditioning coach frequently posts workouts and photos from his travels across Asia.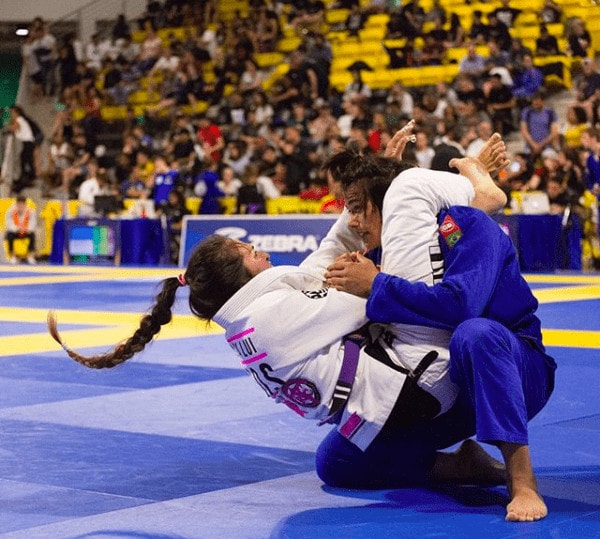 Amelia Lui
@amelialui_bjj / 2.9K followers
Jiu-jitsu athlete Amelia is a world champion in her field and holds titles across Asia and Europe. The purple belt professional fights in women's corners in a sport dominated by men, showing that there's nothing that you can't conquer with the right attitude and commitment to your craft.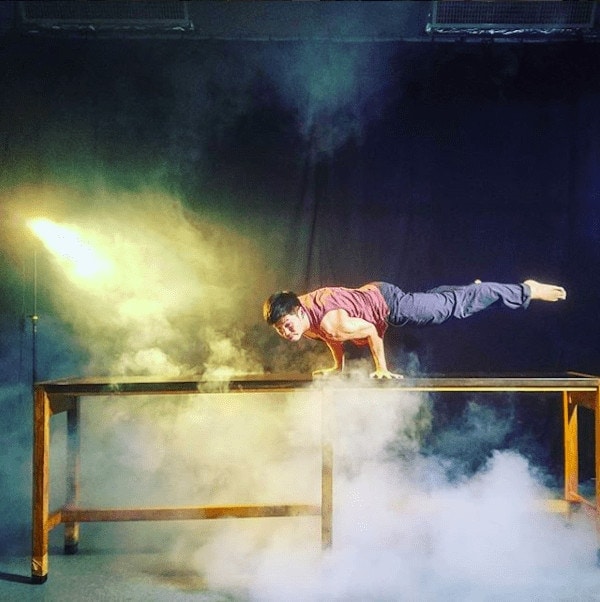 Teddy Lo
@teddydailo / 1.4K followers
After ditching a life of bad habits and unhealthiness, Teddy found his fitness TRYBE – first establishing Crossfit852 and more recently with his involvement at TRYBE, a new acrobat and movement-based fitness and training centre. Ever the student himself, Teddy's gram game is a chronicle of his own fitness journey and his willingness to push the limits.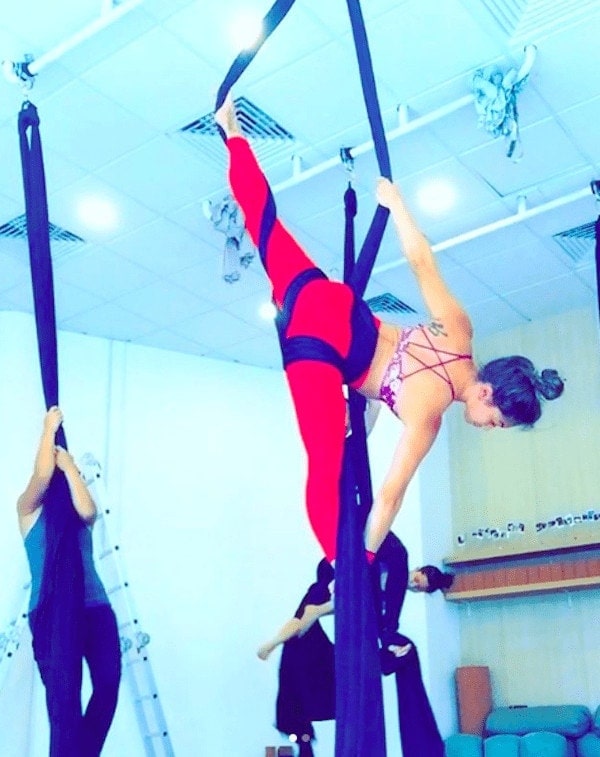 Ziggy
@zig.fitmama / 4.8K followers
Personal trainer, vlogger and new Mum Ziggy has shared her fitness journey with her social media followers throughout every stage. Her no-holds-barred approach to sharing fitness and lifestyle tips is a real inspiration for new and expectant mothers, as well as those looking to get back to their peak physical fitness.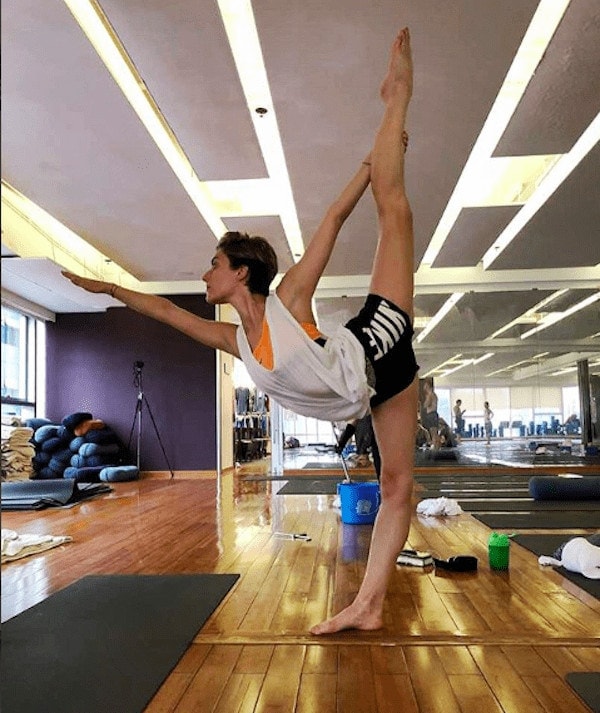 Morgan Guth
@morganguth / 10.1K followers
Yoga, spin and barre instructor at Pure Yoga Hong Kong Morgan also founded the account The Well Dressed Workout – detailing the latest in fitness fashion, the best beats for workouts and where to find your next workout with the triple threat. She currently divides her time between Hong Kong and Australia and has also taught in Thailand and Japan.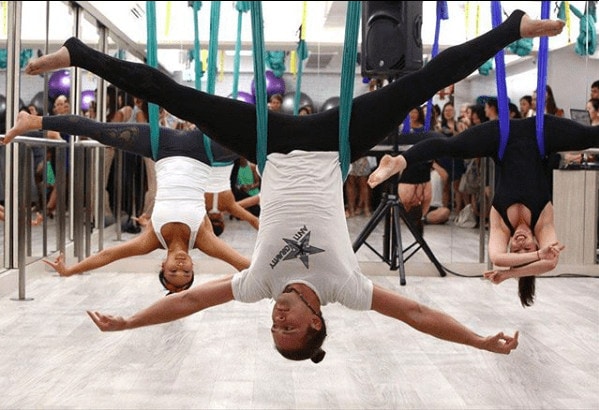 Tamer Begum
@tamer_begum / 1.9K followers
Gravity-defying aerial enthusiast Tamer is on a mission to help fitness-forward Hong Kongers reach new heights. He has helped to certify over 200 AntiGravity instructors and has gained over 5,000 hours of practice in the process. Tamer's posts from the studio show the benefits of community and the potential to, quite literally, lift each other up.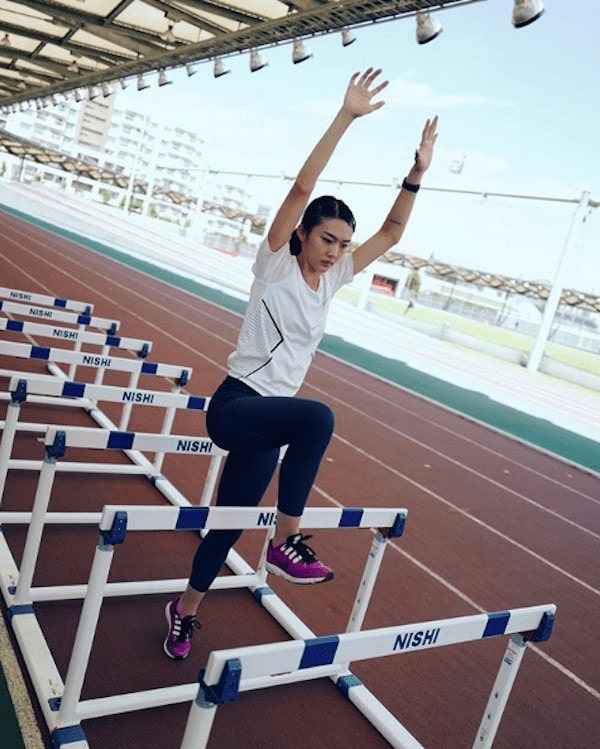 Cecilia Yeung
@cceciliayeung / 90.7K followers
Cecilia is a familiar face in Hong Kong, thanks in no small part to her work as a model. But her true moment in the spotlight came in 2016, when she started to represent her home nation as a track and field athlete. The 23-year-old is currently training for the 2020 Tokyo Olympics.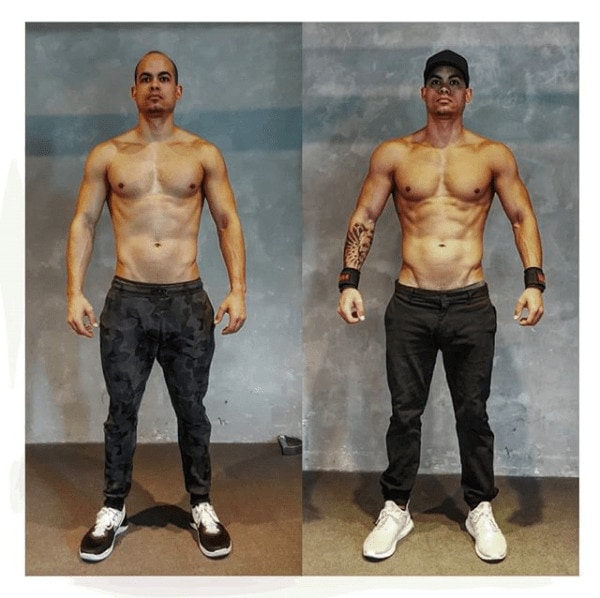 Louis Doctrove
@louisdoctrove / 5.1K followers
Top Fit trainer Louis has dedicated the last nine years to training his clients in need of strength and conditioning, toning, bodybuilding and weight loss programmes. Follow his Instagram account for frequent before and after posts of clients, showing the effects of hard work and a rigorous training programme.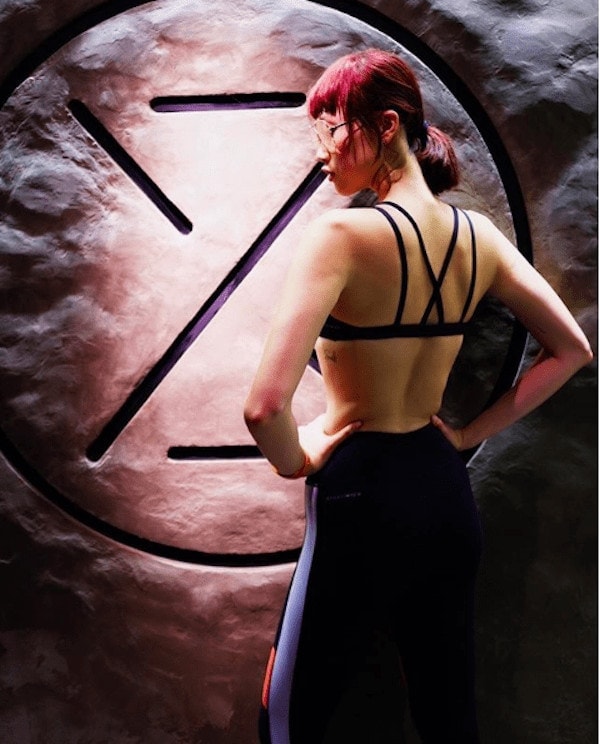 Angie Ng
@angiengcl / 44.3K followers
If you're looking for an extra-chic motivation to get into fitness, look no further than Angie Ng. The Hong Kong-based Malaysian model is a law graduate, spin instructor and dancer with a serious passion for fashion, as demonstrated by her super stylish Instagram. While we can't guarantee you're going to look quite as fresh as Angie does in a spin class, her posts are certainly giving us the motivation to give it a go.
Adam Weirick
@yogaunion852 / 1K followers
Adam is an Australian yoga teacher who developed a large social following. His Central-based studio was frequently filled by Facebook followers and those inspired by his positive attitude and community spirit. He offers private and corporate sessions to Hong Kong students.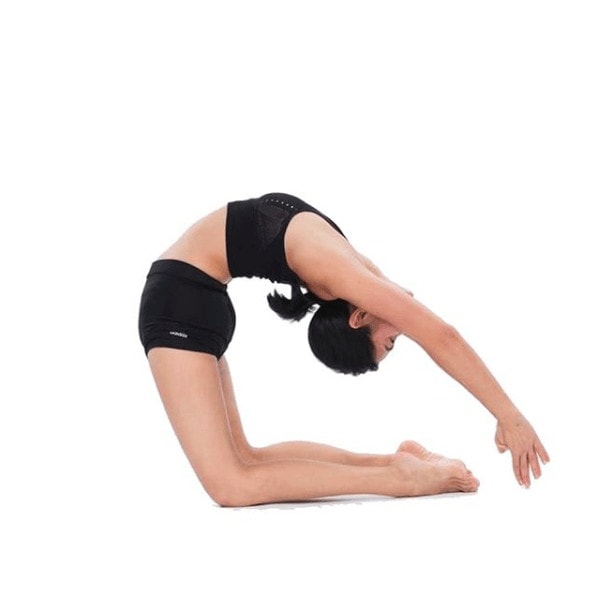 ChauKei Ngai
@chaukeiyoga / 89.1K followers
ChauKei inspires daily with snapshots of her life as a yogi and a mother. Born two months prematurely, her breathing suffered until she discovered yoga in her mid-20s, and she's never looked back. When she's not teaching at her Discovery Bay studio, YogaUp, she runs Adidas events as their spokesperson and spends time with her adorable son. In 2013 she won the prestigious International Yoga Sports Federation Champion and became the first mother to earn the title of World Yoga Champion.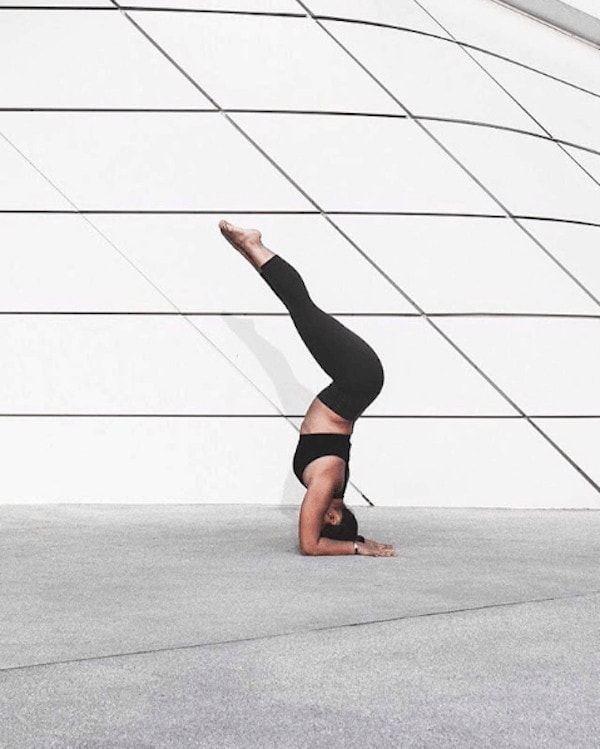 Jessica Lee
@jessicaleeyoga / 4K followers
Jessica self-describes as a 'retrophile, gamer, eager cat snuggler & eater of things', but we see this yoga instructor as the queen of inversions and Pinterest-perfect poses. An avid traveller, she'll make you want to Downward Dog all over the world with her amazing snaps. Each post is like a little lesson, leaving you with something to ponder on whether it's a quote or an anecdote.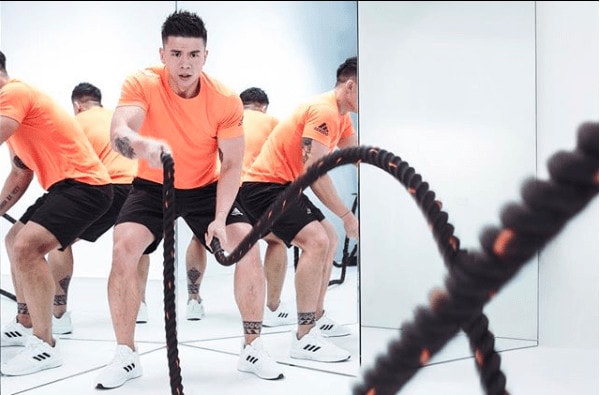 Ocean Kit
@oceankit / 4.7K followers
Adidas athlete Ocean is a fitness coach and rugby player who shares his fitness journey with his followers every step of the way. Based from Goji Studios, from the gym to the pitch and everywhere in between, Ocean shares behind-the-scenes posts from his day to day with over 4,000 followers.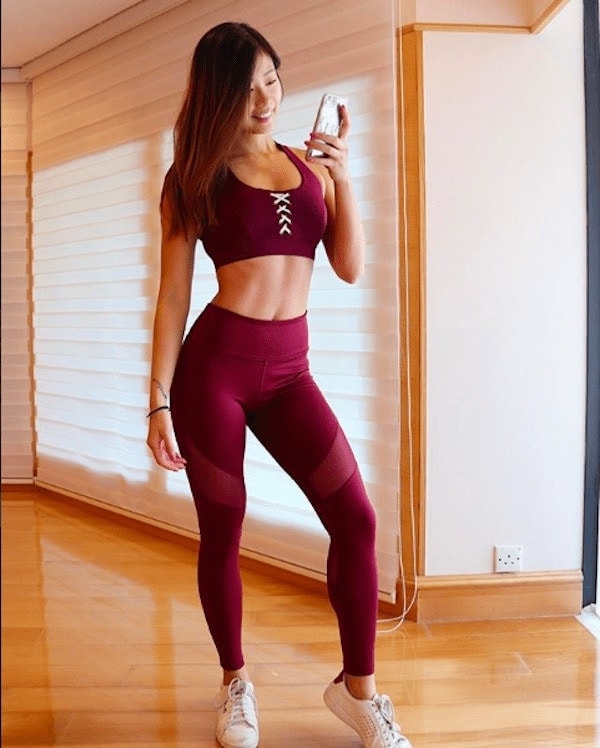 Emi Wong
@emiwong_ / 142K followers
Get a healthy dose of honesty with your inspiration when you follow Emi. At first look, her Instagram is the story of a passionate, Lululemon-obsessed fitness girl, but once you delve deeper you see the real Emi. She faced battles with bulimia, alcoholism, lost motivation and more, but she's always come out on top and she is always honest about her struggles. She's a great source of strength to turn to on those days, weeks, months when you need a little boost.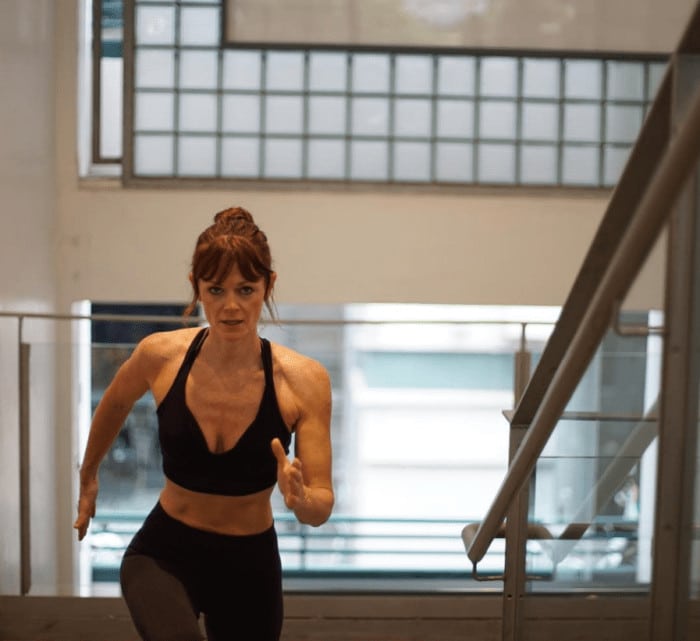 Rachel Moon
@rachelm00n / 1.1K followers
As programme manager and spin instructor for XYZ as, well as a Lululemon ambassador and one of the Compare Retreats experts, Rachel is at the forefront of Hong Kong's wellness scene. To Rachel, fitness is not a chore or a passing trend, but a lifestyle – and her Instagram feed is peppered with inspiring pictures, quotes and advice from her wellness-orientated life.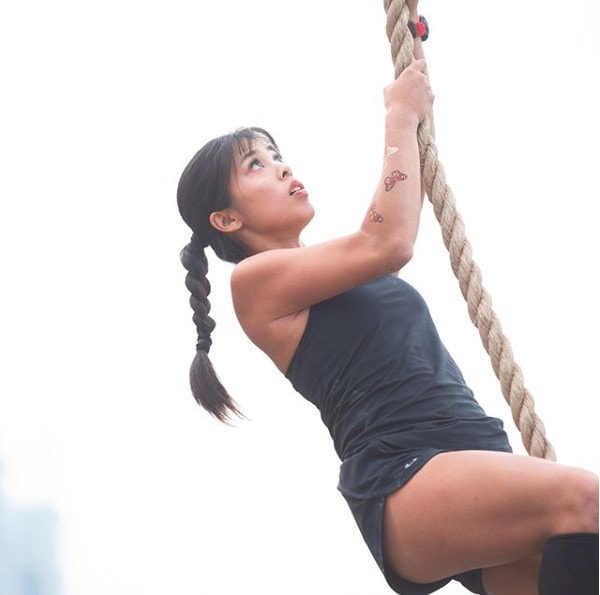 Nicky Ingenn
@nickyingenn / 17.6K followers
Nicky is the definition of #goals for anyone struggling to fit a gym routine into a hectic life schedule. Outdoor circuit sessions, Spartan races, 'tram dashes' and so much more, you'll never be lacking for inspiration with her on your feed. She's also got a respectable obsession with smoothie bowls, and thankfully she gives the recipes so you can recreate them after your workout.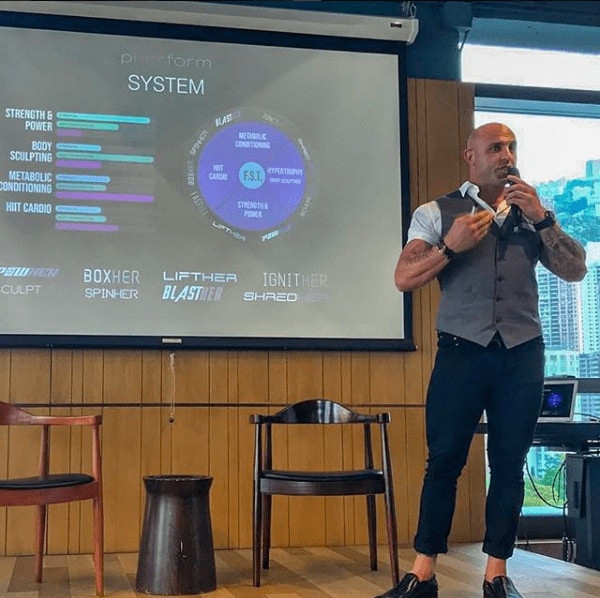 Alex De Fina
@alex_de_fina / 1.8K followers
Founder of Pherform, Alex runs Hong Kong's first female-focused gym and health centre, encouraging women to find their fitness in a safe and comfortable environment. With an added dose of team spirit, Alex posts from the fitness centre, outdoor workouts, and on his travels across Asia.