You can always count on Four Seasons to provide the best of five-star facilities and wellness in any city. Such is the case with Hong Kong, where, despite busy schedules, urbanites are able to find me-time in the process. Plus it's conveniently accessible in the heart of Central. With Four Seasons Hotel Hong Kong unveiling its grand head-to-toe revamp last year, Compare Retreats checks in for a night of pampering with the Urban Oasis retreat. Here's what to expect…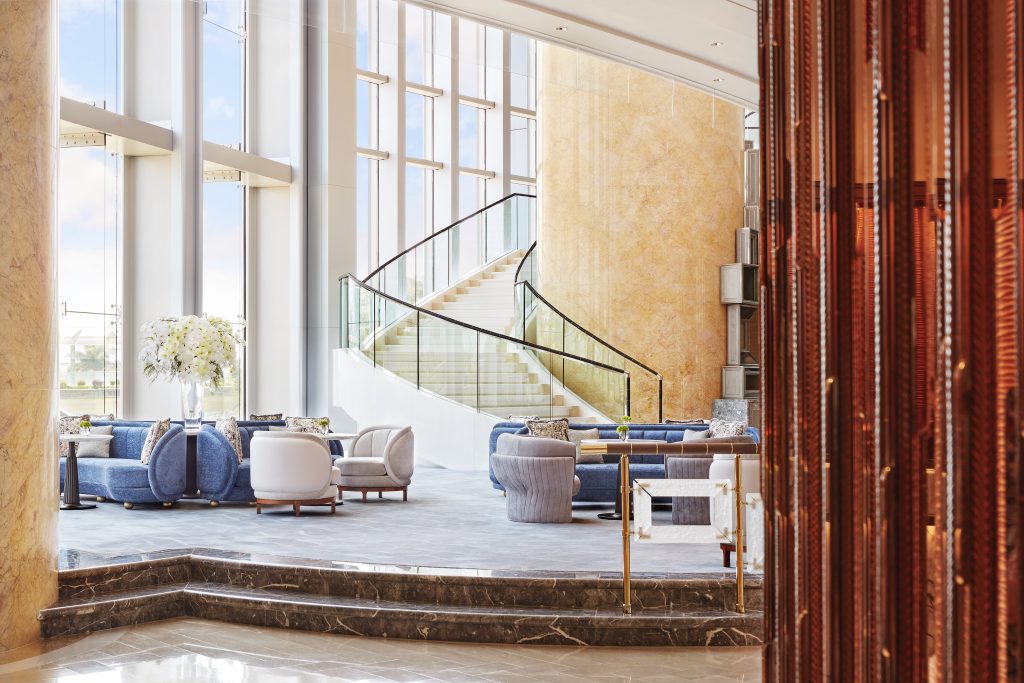 Location
The location of Four Seasons Hotel Hong Kong doesn't get better than this. With its Central postcode, the landmark sits above the IFC shopping haven. It's in between the IFC towers One and Two. It's surrounded by Michelin-starred restaurants and casual eateries, depending on your mood, while retail therapy is also within walking distance. You can take the tram or bus, but MTR or taxi are the most convenient modes of transportation to reach the hotel. Meanwhile, nearby activities range from visiting cultural icons like Tai Kwun and Man Mo Temple to walking up the famous cobbled Pottinger Street.
Read our full review of the Four Seasons Hotel Hong Kong here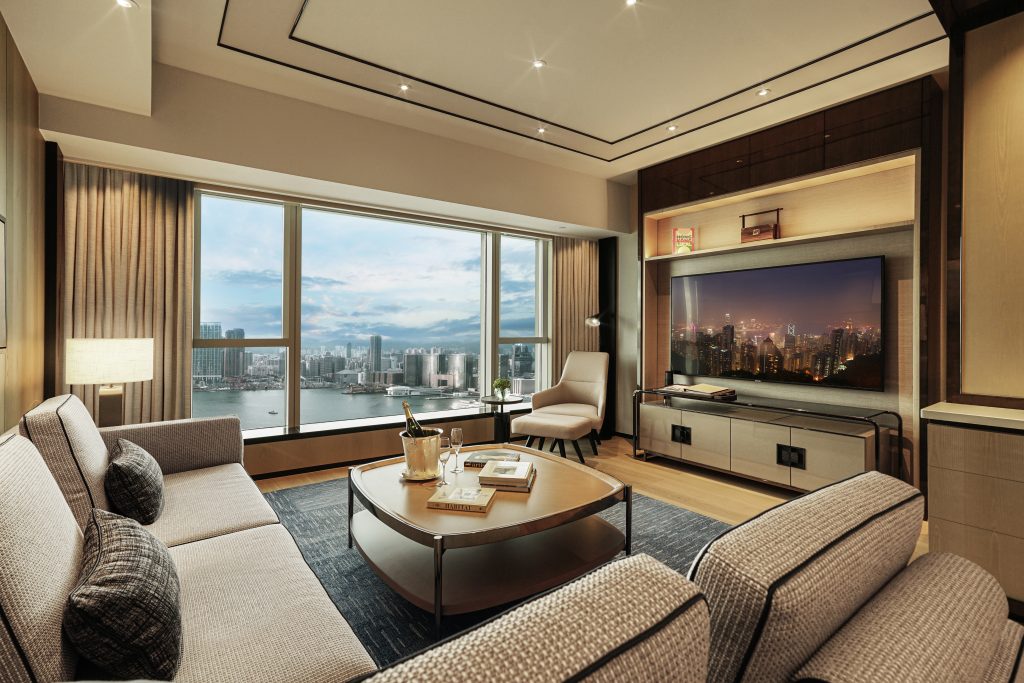 Accommodation
There are 399 guest rooms and 54 suites at the hotel. Each accommodation boasts gorgeous views of the Victoria Harbour and city skyline, while decked in a contemporary, sophisticated aesthetic that combines traditional and modern styles. Remedios Studios took the reigns for the hotel's new guest rooms.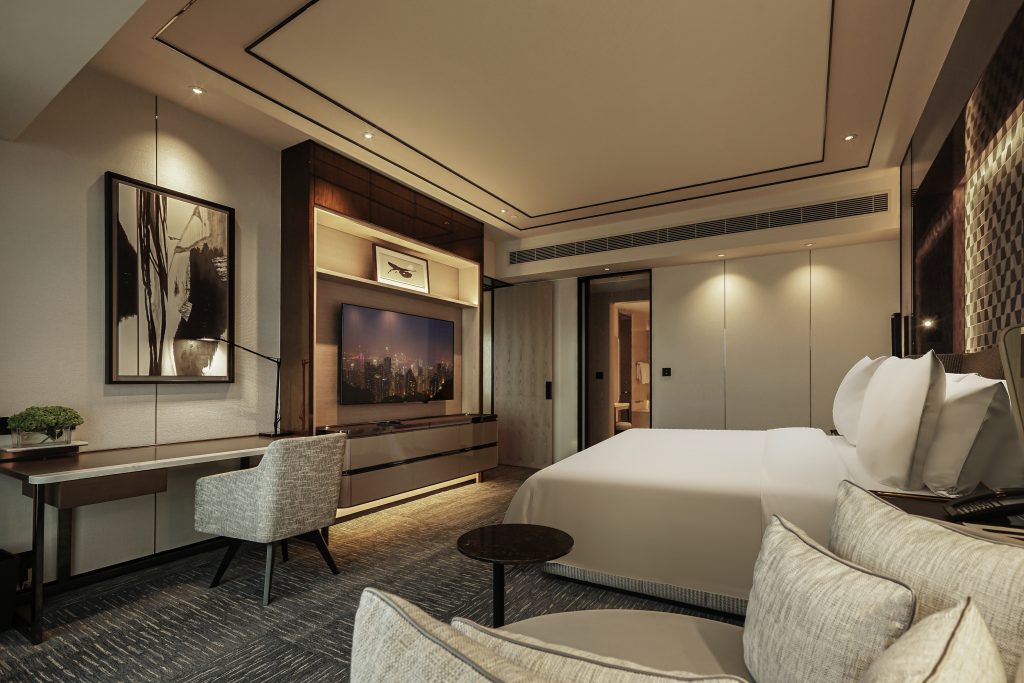 The beds are plush and come with king-size or double beds, while a sleep pillow menu can customise your night to optimise sleep quality. With its recent renovation, every room comes with top-notch technologies that include lighting and temperature controls.
If you're staying with Four Seasons, we recommend staying in the Superior Harbour View Suite. The 732-square-metre abode redefines luxury with its sprawling space and beautiful furnishings, while peering over unparalleled views of the skyline. There's only one unit per level and the corner suite features floor-to-ceiling windows and can fit up to three adults, or two adults and one child. We can't put a pin on just one thing that makes it our favourite suite if we tried to, but we will say that the marble bathroom is sure to impress.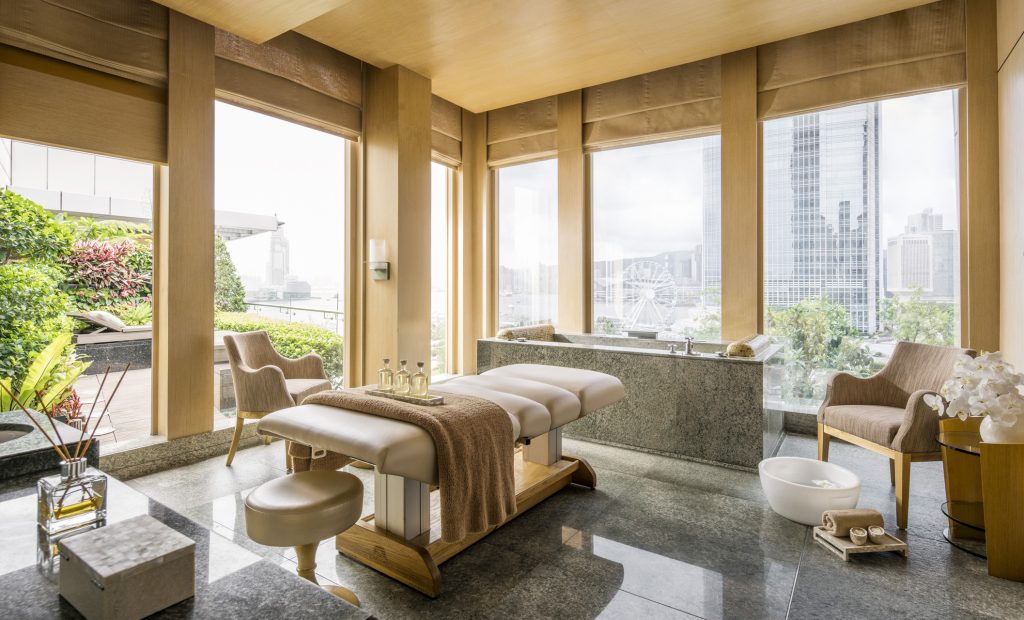 Facilities
If you're booking a stay at Four Seasons Hotel Hong Kong, you cannot miss going to the infinity pool—it's one of the best in Hong Kong. Meanwhile, the 24-hour gym is well-equipped and the perfect pitstop for gym-goers any time of the day.
The Four Seasons Spa offers personalised experiences in a luxurious setting. Treatments range from TCM to Ayurveda and much more.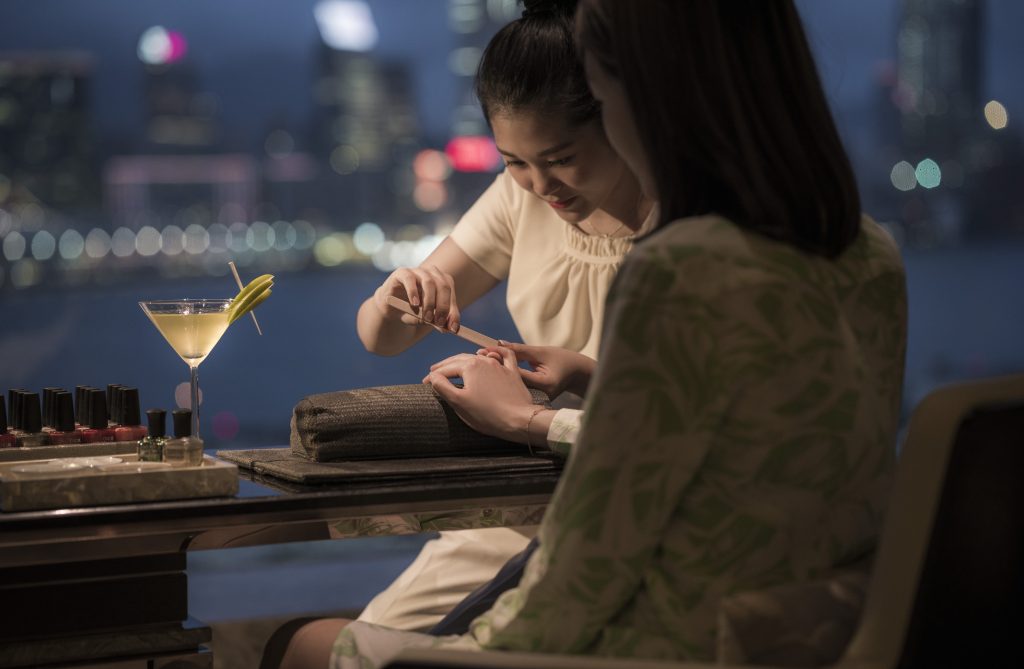 Wellness facilities include meditation, gong baths and sound therapy, mindfulness workshops, yoga, tai chi and kinesiology, which can all be arranged upon request. There's also a nail and hair salon.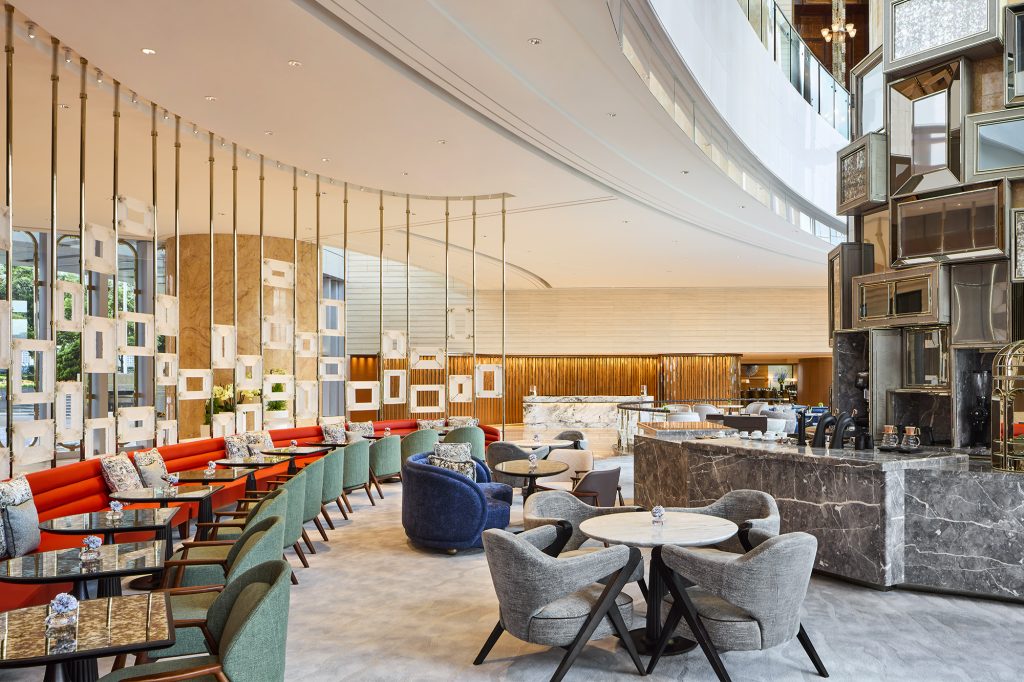 Nutrition
There are a variety of dining options to choose from at the hotel. For example, there's Michelin-starred dining at Caprice and Lung King Heen, the serene Argo Bar for innovative cocktails and mocktails, buffets at Gallery, omakase at Sushi Saito and Tempura Uchitsu, international dining at The Lounge and light bites at the Pool Terrace. Of course, guests can also order in-room dining.
In terms of nutrition, Four Seasons is more than happy to cater to any dietary requirements and preferences. Its comprehensive healthy eating programme allows travellers to maintain a balanced diet throughout their stays. Well Feeling menus are available throughout the hotel with signature doctor-approved dishes like the grilled Mayura wagyu beef sirloin from The Lounge and the poached Kamei chicken with ginger and spring onions from Lung King Heen.
See also: 5 Luxury Hong Kong Hotel Spa Packages To Indulge In Right Now
Menus incorporate a healthy balance of carbohydrates, good fats, proteins, and lots of fruits and vegetables. Meanwhile, cooking methods maximise nutrition and minimise potential harmful side effects by boiling steaming and shallow frying. Raw foods are also available.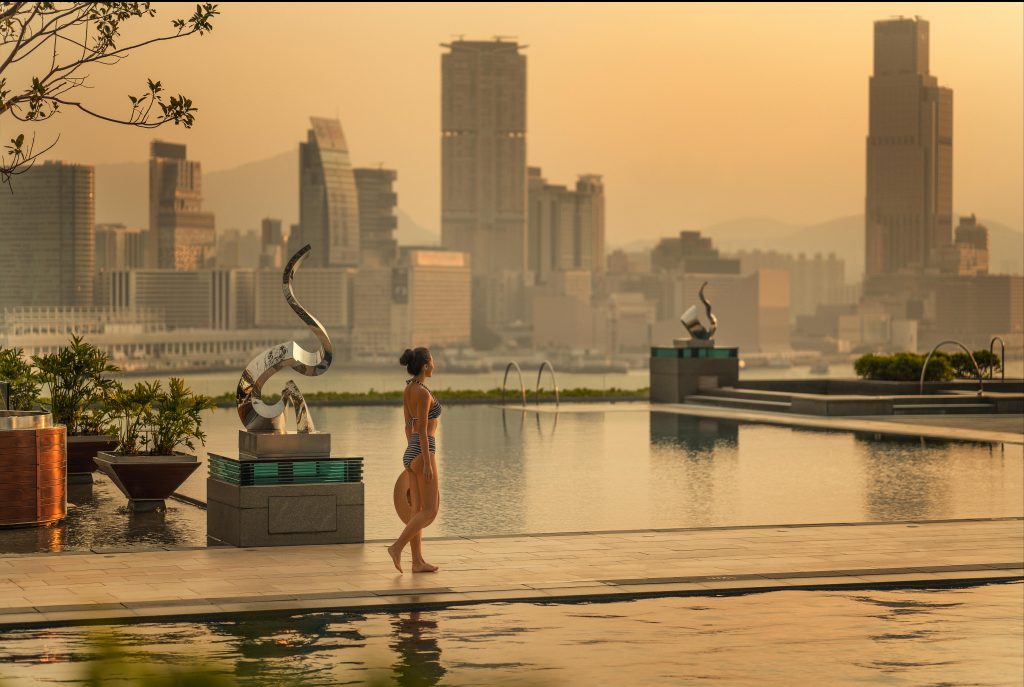 Urban Oasis Package
This summer, Four Seasons Hotel Hong Kong is featuring a wellness package for local residents and any travellers who come into the city. The spa staycation includes a daily breakfast for two persons, a 90-minute massage, access to private spa facilities, an express manicure and pedicure and 15% off additional spa treatments. Spa inclusions are redeemable for one person only, but you can add on extras for your guest. The new package is perfect for those looking to unwind and reset the mind and body in the heart of Hong Kong.