Whether you're in fighting fit shape or you've let your fitness routine lapse a little this year, there's no time like the present to shake up your routine and embark on a fitness retreat. Make no mistake, these are challenging to their very core, and designed to shake yours, too. But if you're willing to work at it, they offer long-lasting, life-changing results. These are some of the best luxury fitness retreats the world has to offer…
This article was originally published on August 30, 2018, by Amanda Sheppard and was last updated on November 25, 2022.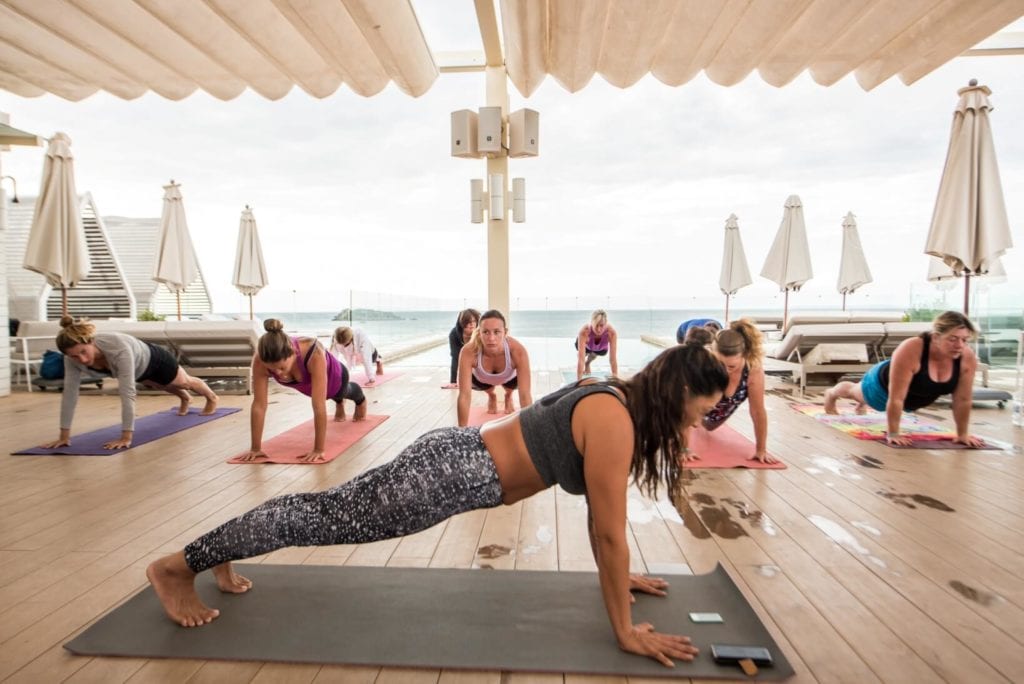 The southern territory of Marbella in Spain may be better known as a party-goers paradise. But with its stunning surroundings, it also serves as the perfect spot for a fitness retreat. Body:Fit Weekend retreats are based out of the Puente Romano Resort and Spa. The three-night programmes are inclusive of accommodation, nutritional workshops, goal setting, HIIT classes, kettlebells, boxing and circuit training, to name just a few of the classes. They are suitable for all fitness levels. Moreover, they often attract repeat visitors who can't seem to get enough of the Spanish sunshine.
Contact bookings@compareretreats.com to book your luxury wellness retreat
See also: 9 Luxury Detox Retreat Destinations For A Healthy Holiday
On the island of Phuket in southern Thailand, Thanyapura is a sprawling health and fitness facility and training camp. The resort's famous detox retreats include a pre-arrival health assessment. This is followed by on-site testing and the creation of a personalised treatment programme for your stay. Packages include detoxifying meals, medical and dietary consultations, colon hydrotherapy sessions, and access to scheduled yoga, fitness and mindfulness sessions.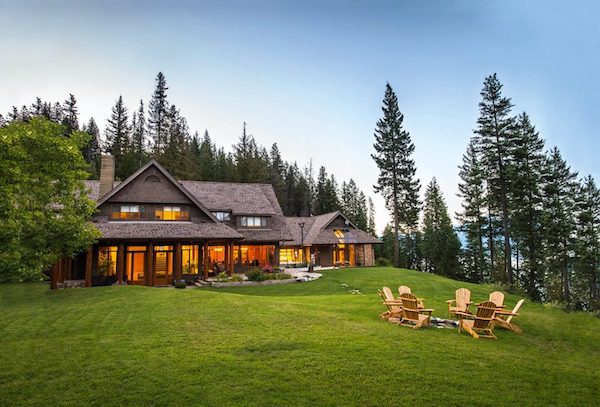 The aptly named Canadian retreat programmes offer guests a retreat into the wilderness, with up to eight hours of mountain trekking each day. So, retreats take place around a rigorous schedule, designed to programme your body and reboot your fitness. Days end with an evening fitness class, before the resort's WiFi is turned off for eight hours to help guests decompress. Moreover, retreats are inclusive of accommodation and meals, which are free from alcohol, sugar, caffeine and processed food.
Contact bookings@compareretreats.com to book your luxury wellness retreat
See also: 15 Luxury Ski Resorts Around The World For A Winter Retreat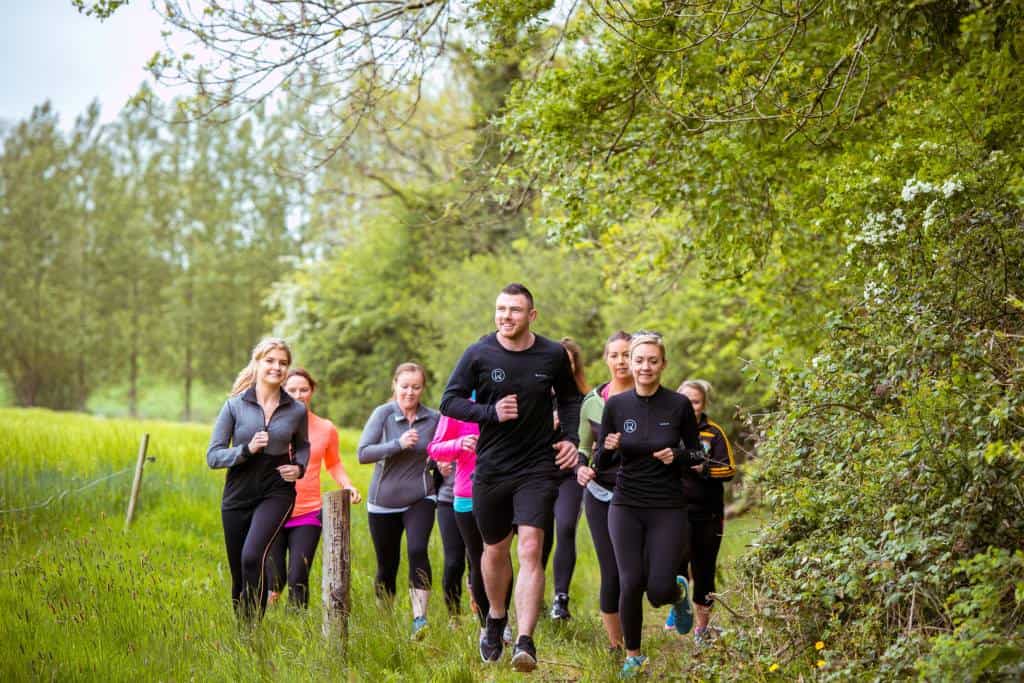 With two bases in County Kerry and Mayo, Pure Results offer just that. With a focus on weight loss, retreats are inclusive of luxury accommodation, all healthy meals and a consultation with an on-site nutritionist. Their work hard, play hard approach includes a range of high and low-intensity fitness sessions, from boxercise and circuit training to mindfulness and life coaching sessions. Moreover, retreats include a two-week aftercare programme, to help you continue on your journey to achieve optimal health and wellness.
Contact bookings@compareretreats.com to book your luxury wellness retreat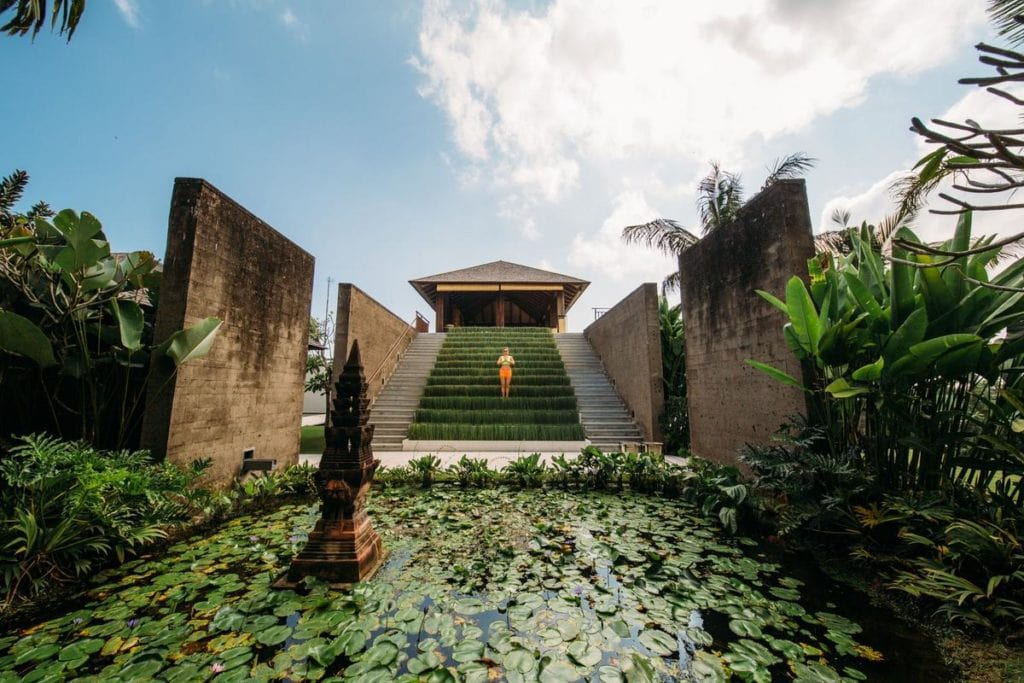 5. Chōsen Experiences
Chōsen Experiences offer bespoke luxury fitness retreats under the guidance of world-renowned specialists. While engaging in water sports, yoga, meditation and a plethora of other recreational activities with a purpose, not a minute goes to waste. Locations vary throughout the year and have included New Zealand, Indonesia, Iceland and Guatemala in the past. Moreover, retreats are designed to help guests find their fitness, stick to beneficial practices and continue to move forward in their journey, with guidance from diet to exercise and mindful strategies.
Contact bookings@compareretreats.com to book your luxury wellness retreat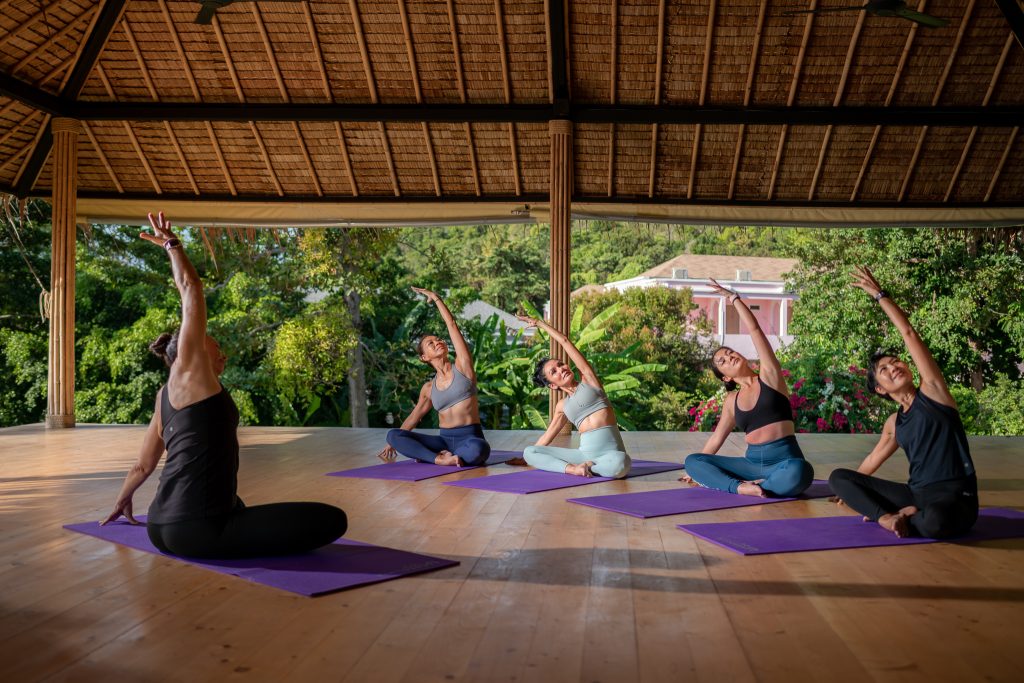 Based in Koh Samui, Absolute Sanctuary offers a wide range of retreats that run for five, seven or 10 days, packages include personal fitness sessions, yoga, pilates, reformer and cycling classes. To soothe tired muscles after a long day, guests can indulge in numerous massages before retreating back to private luxury accommodation. Retreats are also inclusive of superfood cuisine for all meals.
See also: 10 Best Luxury Wellness Retreats in the USA
On the edge of the tranquil Lake Austin in Texas, this USA wellness resort has undergone several transformations before its latest inception as the Lake Austin Spa Resort. So, the property now offers guests a luxurious base from which to launch their fitness-focused goals. Packages are inclusive of lakefront accommodation, healthy meals and snacks, the choice from over 20 daily fitness activities, and the use of kayaks and paddle boards. The hotel also boasts three pools, a sauna and steam room, available to guests 24-hours a day.
Contact bookings@compareretreats.com to book your luxury wellness retreat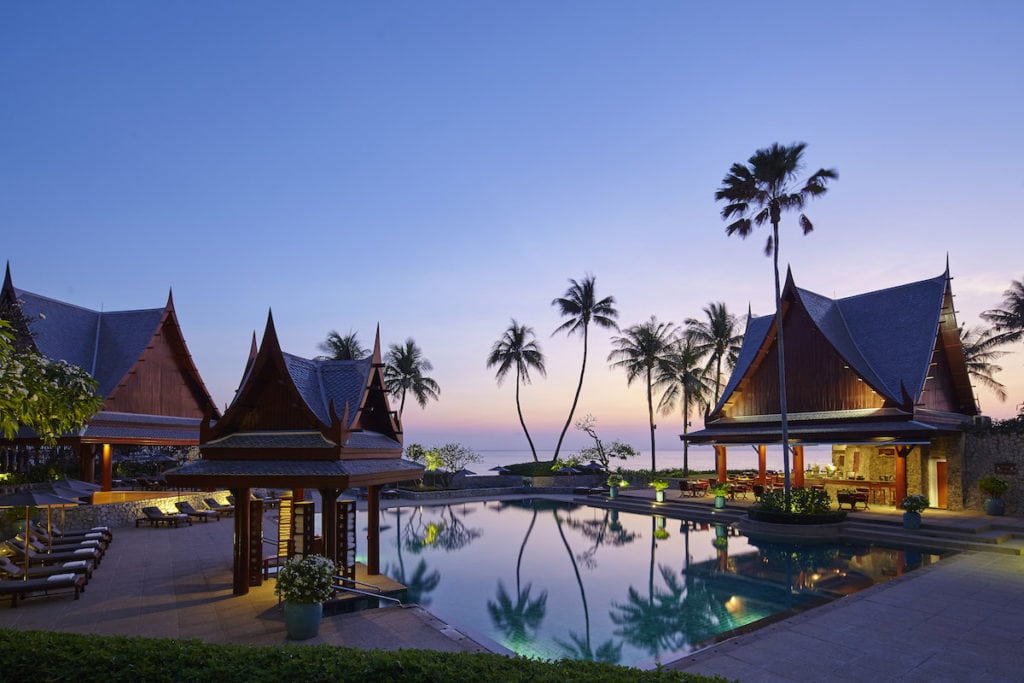 Better known for its luxury detox retreats, Chiva-Som International Health Resort also offers a comprehensive selection of active fitness and physiotherapy programmes. The fitness retreats include accommodation, health and wellness consultations, skin consultation and body analysis and up to eight daily fitness classes. Guests are also offered unlimited use of the resort's water suite (including a steam room and sauna), in between daily spa treatments, five personal training sessions, three super-stretch sessions, and a deep tissue massage, among other inclusions.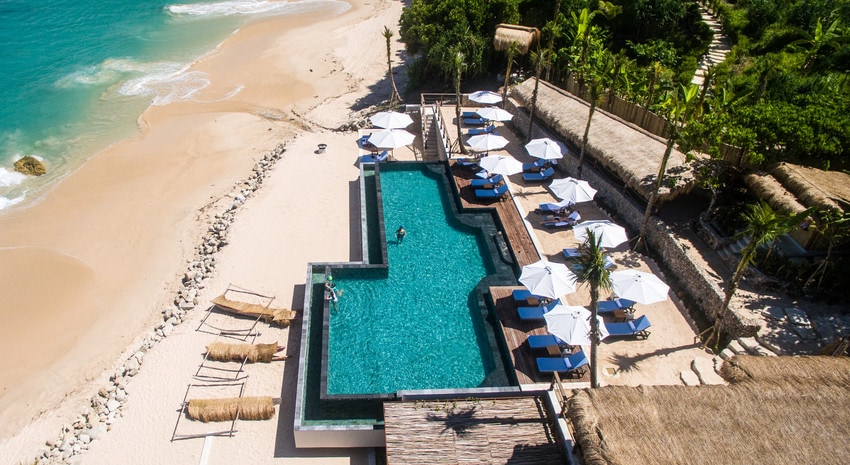 In Eastern Indonesia, the island of Sumba boasts a natural beauty and exclusivity that few can parallel. Packages are inclusive of daily meals and snacks, luxury accommodation, as well as access to daily scheduled activities and excursions, stand-up paddleboarding, snorkelling, yoga and pilates. So, this is the perfect retreat for those looking for a more laid-back approach to fitness retreats.
See also: 5 Luxury Spa Hotels In Paris With Views Of The Eiffel Tower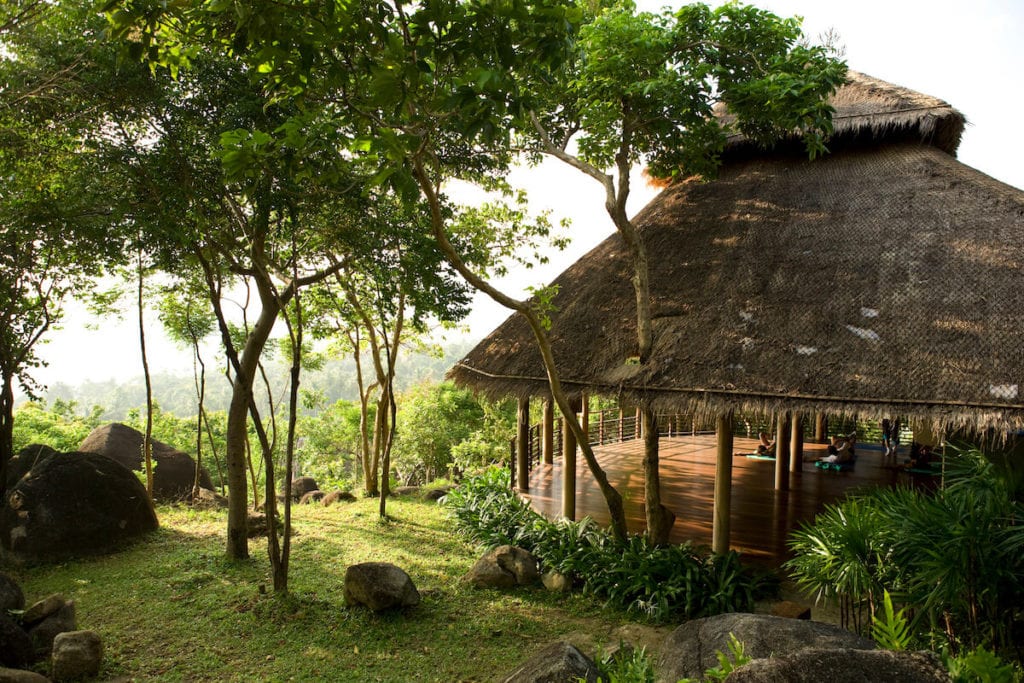 For one of the more gentle luxury fitness retreats, with more emphasis on detox and nutrition, don't overlook Kamalaya. The beachfront property in Koh Samui hosts a wide range of retreats, but its comprehensive detox programmes help guests reboot their bodies and create strong foundations for a fitness overhaul. Packages are also inclusive of a body scrub, colon hydrotherapy, infrared sauna and numerous massages—proof it can't all be hard work without reward. Guests also have access to the swimming pool, scheduled yoga and daily fitness sessions.
Contact bookings@compareretreats.com to book your luxury wellness retreat