Travelling around the globe is easier than it has ever been: a mixture of technology and transport improvements along with a growth of disposable income has made it accessible for more people. But the impact intense travel has on the world's most popular destinations, as well as those not equipped for their booming popularity, is taking an ecological toll. The Global Wellness Summit's recent 2019 Trend Report points to the rise of wellness travel as a potential solution—but how can it fix overtourism?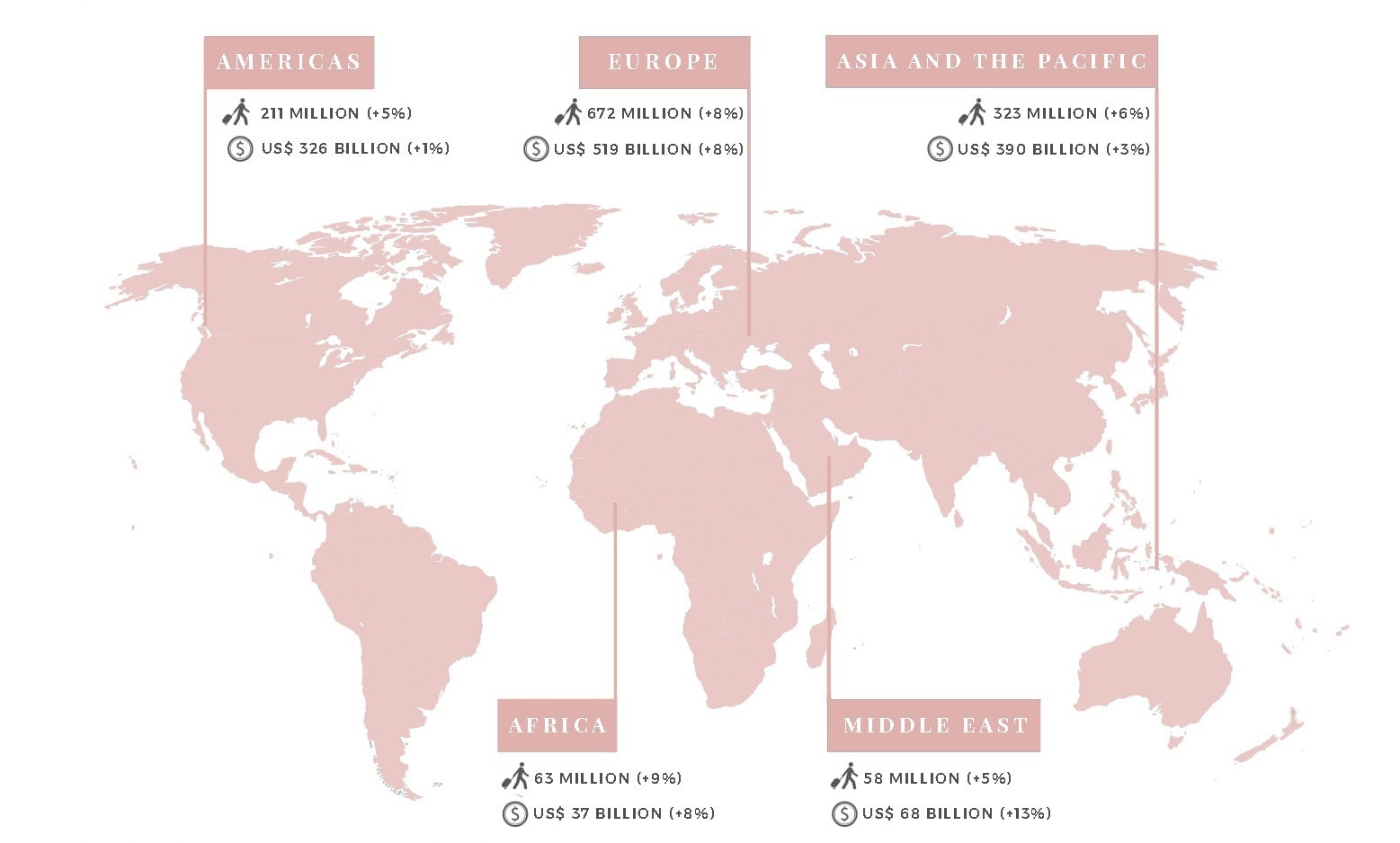 What is overtourism?
Ever visited an isolated Instaworthy beach in Thailand only to find it overcrowded with tourists? Or, jostled with selfie sticks at a famous landmark so surrounded by people, you can't actually see the thing itself (hello, Mona Lisa)? If you've travelled, chances are you've experienced overtourism yourself, because 46% of trips taken annually are to the same 100 destinations around the globe.

Affecting cities and resort destinations alike, from the Trevi Fountain in Rome to the packed beaches of Phuket, bucket list locations are feeling the squeeze as an increase in tourists every year pushes their infrastructure and the patience of locals to breaking point.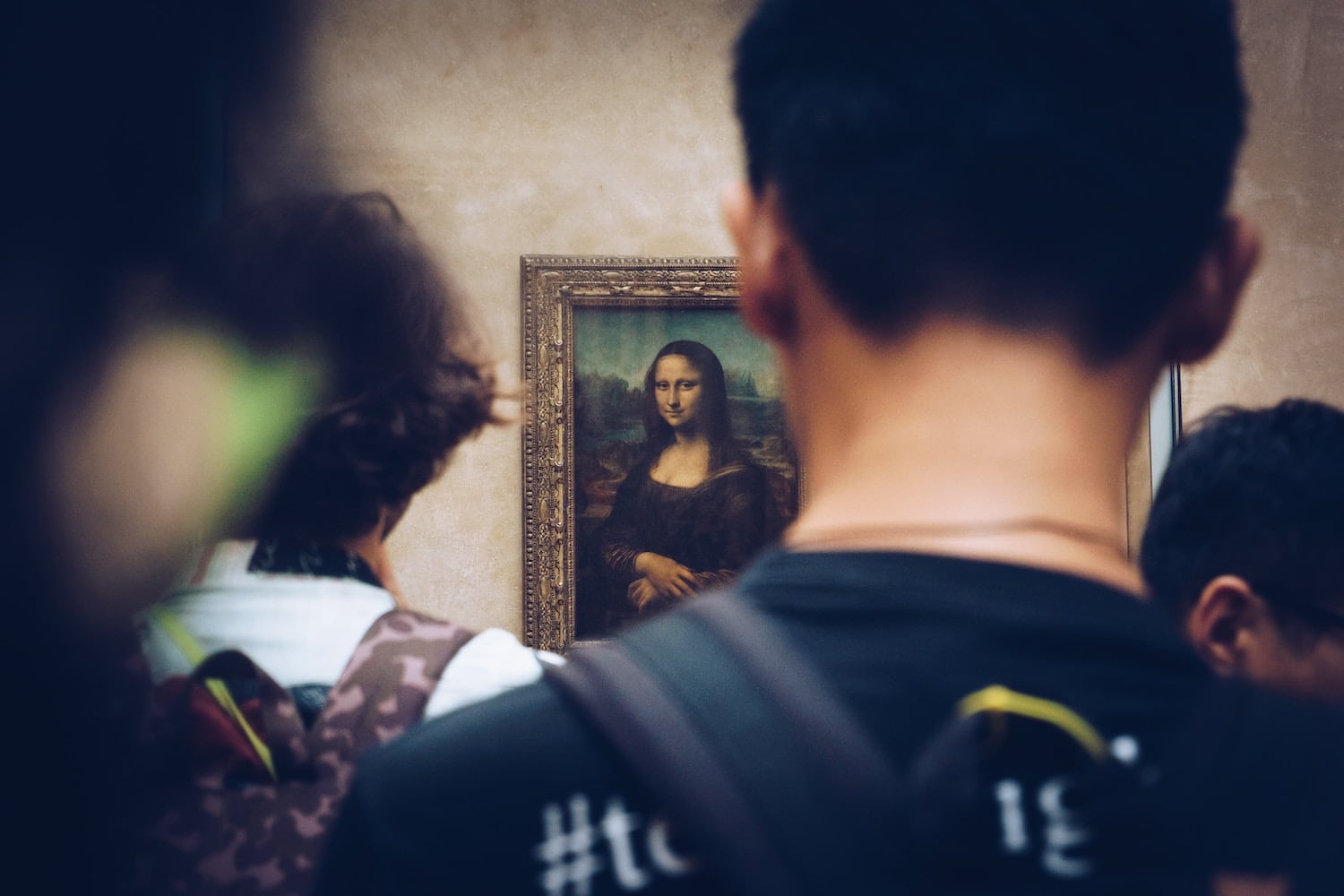 What are the effects of overtourism?
It varies from place to place, but the effects of overtourism can negatively impact the environment of a destination, the local residents financial, physical and mental wellness, and the experience of the travellers themselves. Some of the well-documented effects include:
Increased tax and living costs for local residents

Litter, excess waste and over-flowing landfills

Loss of spiritual, culture or historical heritage

Environmental damage to natural sites, ie, coral reefs

Increased noise and light pollution
While Europe currently deals with the issue of overtourism more than most places, Asia has seen a surge in popularity that has put a strain on the limited infrastructure in certain places, particularly small islands. The closure of Boracay in 2018, after it was described as a "cesspool" by the Philippines' President Rodrigo Duterte, is a prime example of the negative impacts of overtourism: the accumulation of over 10,000 kilos of rubbish and more than 800 environmental violations.
"Given that the infrastructure used by tourists is shared with essential non-tourism activities, such as commerce and commuting, visitors add to the wear and tear and create challenges in terms of energy consumption and waste management." — McKinsey/WTTC
Similarly, Thailand—which has seen its tourist numbers rise from 5.3 million in 1990 to 35.4 million in 2017—is finding the areas around its most popular landmarks and sites littered with excess rubbish and single-use plastic, a problem echoed across Asia in Myanmar, Bali, Cambodia, India… the list, unfortunately, goes on.
How are we dealing with overtourism just now?
Boracay should be the anomaly—however, extreme actions like lock-downs and tourist number caps are becoming a popular solution. Boracay's reopening plan involves no more than 6,405 tourists allowed on the island per day, with estimates made that the island is only capable of supporting 19,215 people per day.
In Thailand, Maya Bay (the beach made famous by Leonardo Di Caprio in 'The Beach') was closed to tourists and boats for five months to allow the environment to recover from the detrimental impact of tourists. The Koh Phi Phi National Park made the executive decision, in consultation with marine biologists who said the coral had shown signs of recovery, to extend this closure period, and the beach remains off limits at this time.
See also: The Best Yoga Retreats for a Zen Chinese New Year
Cities like Venice, Dubrovnik and Barcelona have begun placing limits on the number of cruises allowed into the city and the availability of visitor accommodation in a bid to restrict numbers. In the case of all these places, and many more besides, these policies are reactive rather than proactive. What recurs as a common theme is that legislative efforts for environment and tourism often lag behind the actual damaging effects.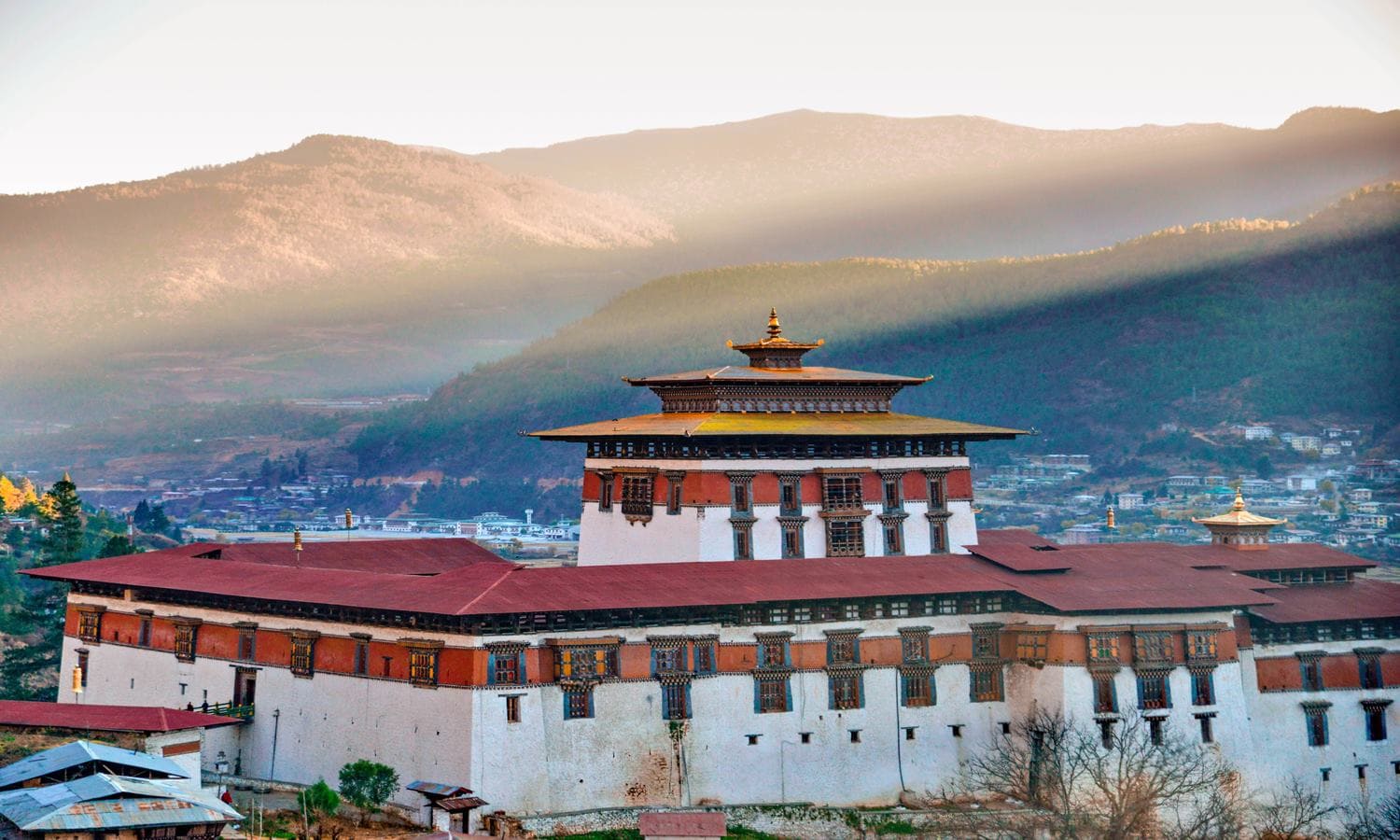 Conversely, places like Bhutan have recognised early the potentially negative impacts of welcoming in floods of tourists, and have opted for a 'quality over quantity' approach by setting a daily minimum spend of US$250, reducing tourist impact through smaller numbers of controlled tourism that makes a greater contribution to the local economy. It's too late for many of the world's most negatively impacted over-visited destinations to implement policies like this, but up-and-coming destinations might get ahead of the game by following examples like Bhutan.
Caps and shut-downs aren't the only way to deal with overtourism, though. The growth of the wellness industry and wellness tourism over the past few years points to a new solution, and destinations are now turning to wellness travel as a way to mitigate the effects of overtourism.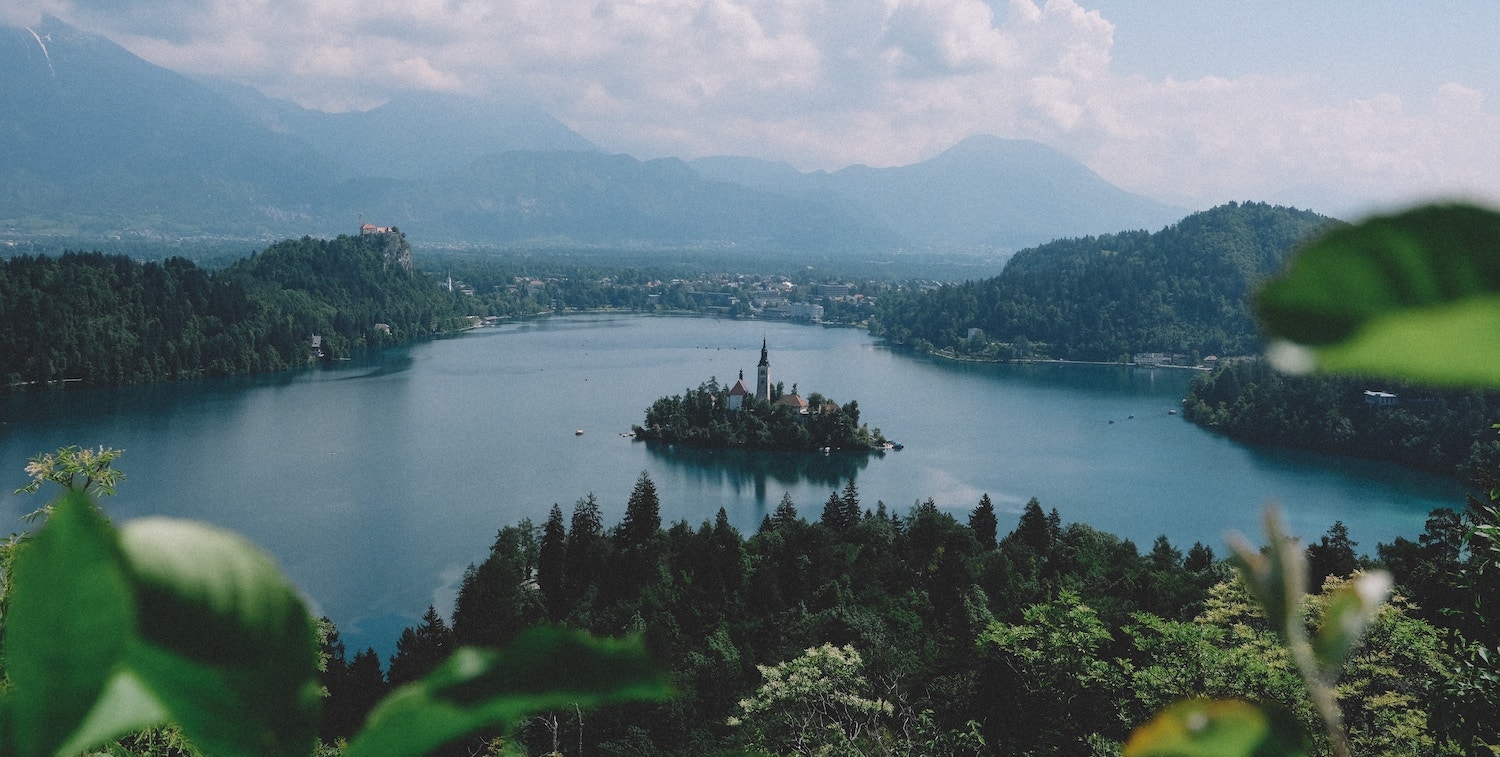 How can wellness travel combat overtourism?
The recent Global Wellness Summit 2019 Wellness Trend Report points to wellness travel as a positive solution to overtourism: "Resolving the problems involved with overtourism starts with a change of mindset for all stakeholders. Fortunately, the wellness community is, by nature, a mindful group."
Citing Slovenia as a key example of proactive policy change, it showcases how the country has preemptively created "four macro-regions, three of which are wellness orientated." Playing on the natural resources of the country—thermal springs, vineyards, Karst and Alpine mountain regions, lakes and the Adriatic and Mediterranean coastlines—Slovenia is well positioned to offer wellness travellers a health-conscious escape.
See also: Schloss Elmau, A Secluded Spa Sanctuary In The Bavarian Alps
As this move towards wellness precedes the masses of tourists, Slovenia is able to implement sustainable practices and infrastructure which will improve the lives of locals and experiences of tourists as their tourist economy grows. This method of 'spreading' takes tourists from the main hubs and hotspots to lesser-known regions which can offer a more unique and niche experience.
"The wellness community is largely ahead of the curve in having its collective consciousness awakened to the possibilities of making more ethical choices. Wellness pilgrims are realising that the health of the places they are visiting, and their impact upon that health, is an important consideration when seeking venues aligning with their ideals of wellness and sustainability." – Global Wellness Summit
In anticipation of the 2020 Olympics, Japan is similarly trying to drive tourists from its most frequented destinations like Tokyo, Kyoto and Osaka and into more remote areas by promoting wellness tourism. According to the Global Wellness Institute (2018), it's now the third largest wellness destination in Asia, which is hardly surprising when you consider the natural onsens and hot springs, stunning forests and mountain landscapes, as well as the country's rich spa tradition. Retreats like Amanemu already take advantage of the natural hot springs around the resort and draws people from nearby Osaka to the less visited Mie Prefecture.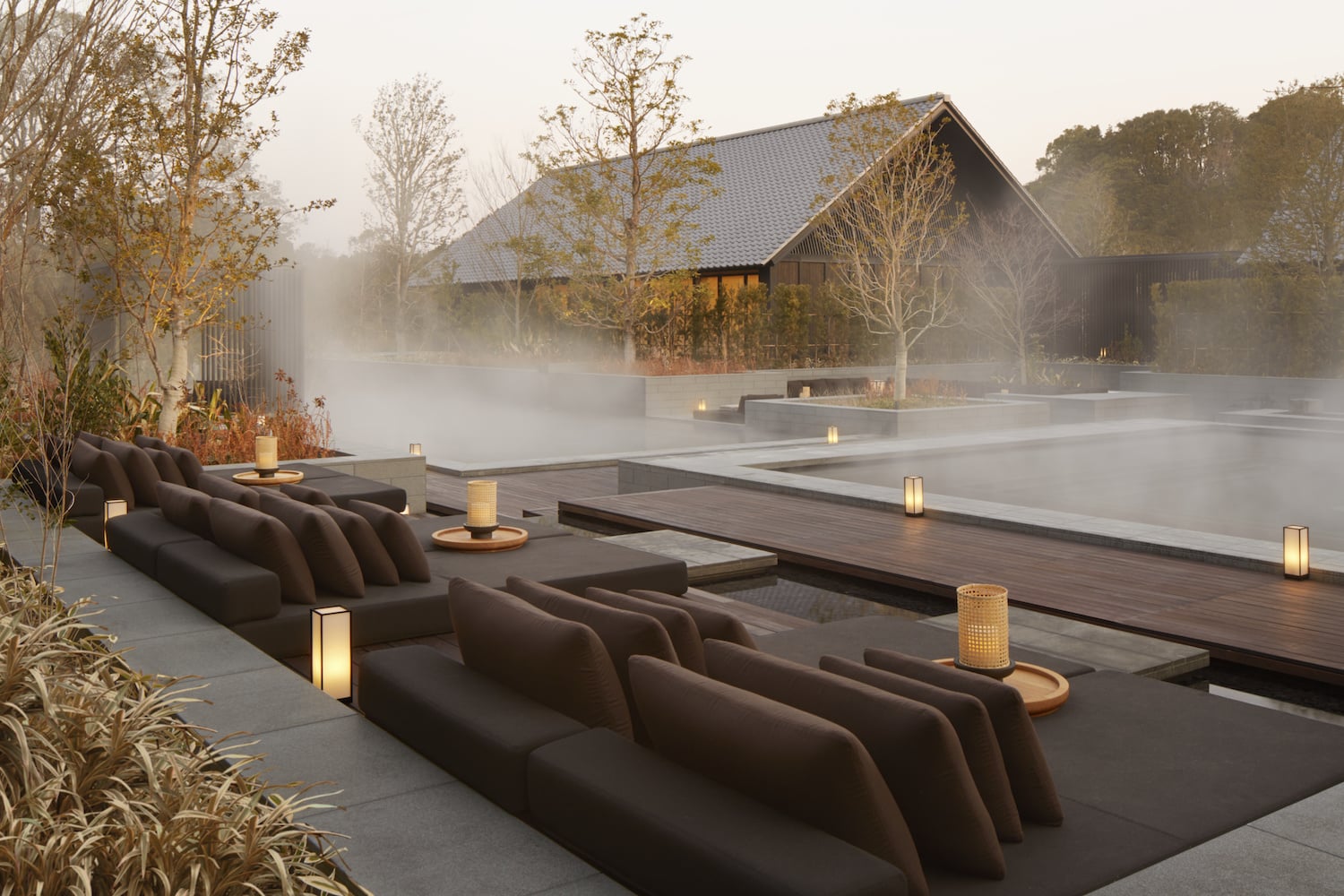 Wellness retreats, in their nature, tend to be off the beaten path and take tourists out of the main cities to less-explored areas, like Aro Hā in New Zealand's Southern Alps, Nihi Sumba on Sumba Island, Indonesia, and The Farm at San Benito in The Philippines. With a focus on wellness comes an element of social and environmental responsibility, and many retreats—such as Six Senses Resorts & Spas—take great pains to be sustainable, environmentally responsible, and give back to the community. Six Senses now has a sustainability manager at each location, who reports monthly on the resorts sustainability efforts.
Song Saa Private Island, off the south of Cambodia, is another excellent example of a wellness resort attracting visitors to lesser-known parts of the country, as well as making an effort to change the narrative in tourist hotspots like Siem Reap. The brands latest project, Song Saa Reserve, is on the outskirts of Siem Reap and aims to create a new sustainable wellness tourism hub which will further the local tourist economy while working within a sustainable framework and remove pressure from the town centre. Angkor Wat had over two million visitors in 2017, a 12% increase from the year before, and it shows no signs of slowing down. In cases such as this, where Angkor Wat will always be a hugely popular destination, the implementation of good infrastructure and sustainable practices are vital for the wellness of the locals and heritage. Projects like Song Saa Reserve lead by example to showcase how other over-popular destinations might adapt to overtourism.
Similarly setting a new sustainable standard, the Tourism Authority of Thailand (TAT) announced in October last year it would cut 'tourism-related waste by up to 50% in 2020", an ambitious endeavour by any standards. Already partnered with PTT Global Chemical and the Ecoalf Foundation in 2017 to clean up ocean debris around the coastline, TAT's latest initiative focuses on eco-policies in Ko Samui, to ensure the small island remains a 'green' space. Compared to other Thai islands, like the ever-popular Phuket which saw 11.6 million arrivals at its airport in 2017, Ko Samui welcomed 2.5 million visitors in 2017: there's still time to lay a sustainable foundation before its popularity soars.
Mr Yuthasak Supasorn, TAT Governor, says: "TAT proactively encourages both tourists and tourism businesses to help reduce tourism waste on the paradise island of Samui. Changing behaviour doesn't happen overnight. We are seeing an increase in reusable cloth bags when shopping, and both visitors and residents are pitching in to do their part and help keep the island clean." Many of the initiatives to keep Ko Samui green are grassroots movements organised by residents: Jenny Lipa organises a monthly beach clean up in her neighbourhood and works with Trash Heroes to provide bins for waste disposal on the beaches. "Starting in January, we're getting the hotels involved [in recycling], and working with the schools—four international schools and 26 local." Ko Samui retreats like Chai Talay Estate already enforce a no-plastic policy, something which many retreats are now adopting in a bid to make their holistic approach incorporate the environment.
By taking a proactive approach to sustainable legislation, destinations like Slovenia, Japan and Ko Samui are setting themselves up to better deal with overtourism as and when it happens, while wellness retreats in places where this is already an issue, like Song Saa in Cambodia, can serve to help with the 'spreading' of travellers to avoid harsh restrictions like those imposed on Boracay. With wellness travel growing at twice the rate of regular tourism, it's certainly a profitable market that more tourism bodies should look at promoting and funding to help support and manage their existing tourism infrastructures.
How can we travel more sustainably?
Travel is a privilege, and whether we're visiting destinations suffering from overtourism or not, we all need to take responsibility for our impact on local infrastructure and environments.
Looking for less-visited destinations to mitigate the effects of overtourism is one of the most obvious changes we can make in our travelling habits. When we do select a destination, making conscious decisions to support businesses that implement sustainable practices is another excellent way to make a positive impact: choosing accommodation that limits their single-use plastic, recycles, or offsets their carbon footprint is a good place to start, while looking for flights that have minimal carbon emissions is another aspect to be conscious of.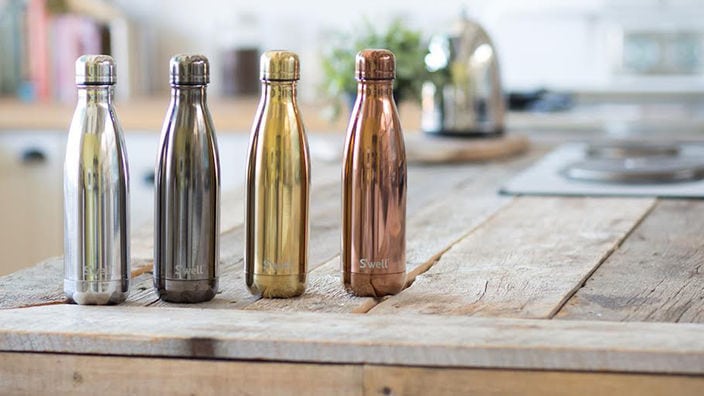 Even simple things like carrying a reusable bottle, canvas shopping bag, or metal straw can minimise the amount of waste you leave behind when you travel. Turning off the lights and air-con in hotel rooms, not putting towels to laundry every day, and asking for tap water where it's safe to drink are small changes that can make a big impact.
See also: How To Live Plastic-Free From An Environmental Expert
Wellness travel, in general, makes an effort to create an environment of mindfulness and connect to nature: experiencing a retreat can help give you a new perspective, and with many sustainable initiatives in place, may give you some new ideas that you can incorporate into your home life.
The wellness tourism industry is booming, and it shows no signs of slowing—not least because it could be the ultimate solution to travel's biggest problem. "National tourism bodies are taking notice of the wellness market," stated the Global Wellness Summit in its 2019 Wellness Trend Report. "They are realising that a focus on wellness can be a smart strategy for reducing the effects of overtourism while distributing the benefits of economic development across a country."
Sources: