Hong Kong has no shortage of luxurious spas hidden around the city, but the latest addition in the middle of Central offers a quiet respite in one of busiest neighbourhoods. Ideally located for a bit of lunchtime or post-work relaxation, elu.spa — which takes its name from the Estonian word for 'life' — fuses urban chic with traditional practices like aromatherapy and gemstone treatments for a holistic wellness experience. Editor and Chief Content Officer Rebecca Cairns steps into the spa to experience a massage and facial with a rose quartz twist—and don't miss our exclusive Compare Retreats' offer at the end of this article.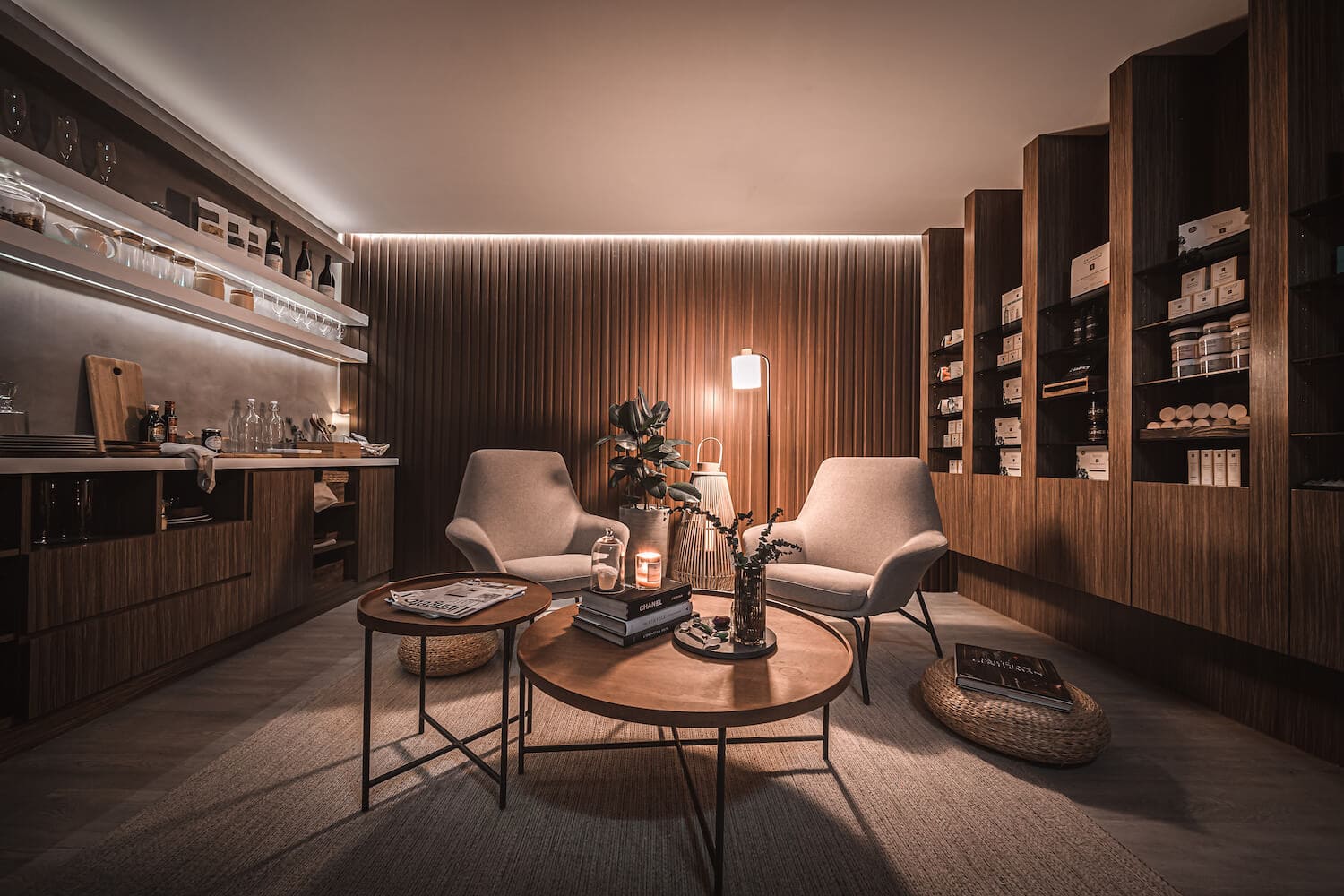 Spa Facilities
On Lyndhurst Terrace, this seventh-floor haven is a dimly-lit intimate refuge from the frenetic pace of urban living. Warming woods and soft greys dominate the colour scheme here, all infused with the soft lighting and an air of chic comfort. A small reception leads into a seating area, adorned with cosy Hermes blankets, Chanel coffee table books, and shelves stocked with the oils, scrubs and lotions which will be used in the treatments, which guests can also purchase to use at home.
See also: The Leading Luxury Wellness Retreats & Spa Resorts In Thailand
The spa contains five treatment rooms, including a couple's treatment room. A zen-inspired space at the back of the spa has been created for foot baths, a traditional Asian wellness ritual which begins every treatment. The rooms here are small and simple in their decor, but the plush bathrobes and super soft towels and blankets give the space a luxe feel. The all-natural and organic products from Aromatherapy Associates and Éminence are part of the spa's 'back-to-basics' philosophy, simplifying wellness down and rejecting chemical-infused or artificial products.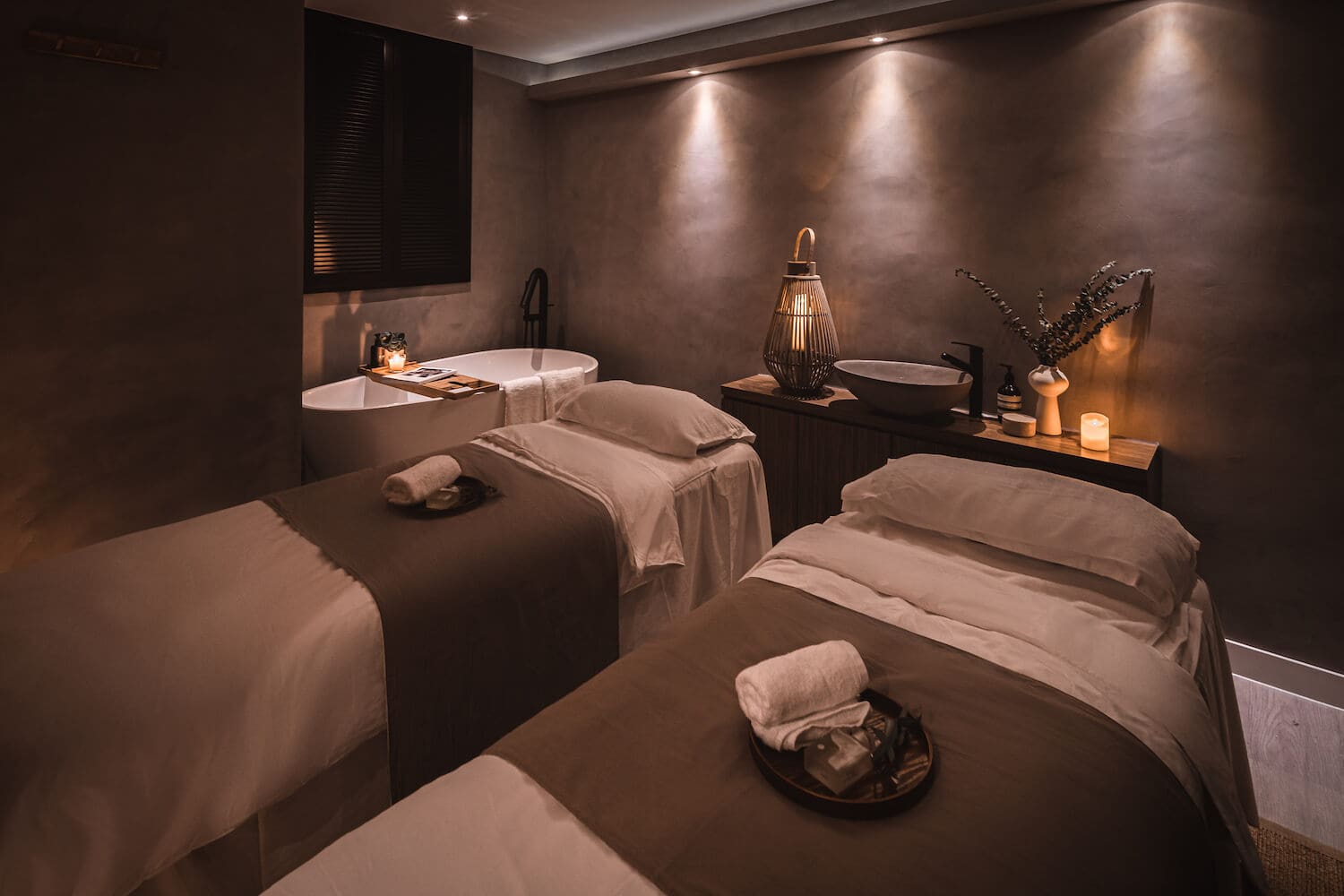 The Treatment
At elu.spa, I experience the Signature Indulgence Treatment, a two-hour therapy which included a full body massage and gemstone facial.
While waiting in the seating area, I was presented with a lemongrass and ginger tea and a bowl of craisins and white chocolate-covered nuts to refresh me while I completed a form detailing injuries, health issues or sore spots. I was then introduced to my therapist, Yuki, who led me to the footbath for the foot washing. Yuki talked me through the treatment process and confirmed with me the information I'd given her in the form, reassuring me that the massage was going to be completely tailored to my needs. I was given samples of oils to smell and selected the Deep Relax scent from Aromatherapy Associates.
Beginning with the full body massage, Yuki spent a generous amount of time on my back and shoulders as requested, working on the knots and tight muscles that come from hours hunched over a laptop. Her touch was incredibly light, and the oil felt and smelt amazing—as promised in the name, it was very relaxing and I did drop in and out of sleep during the massage.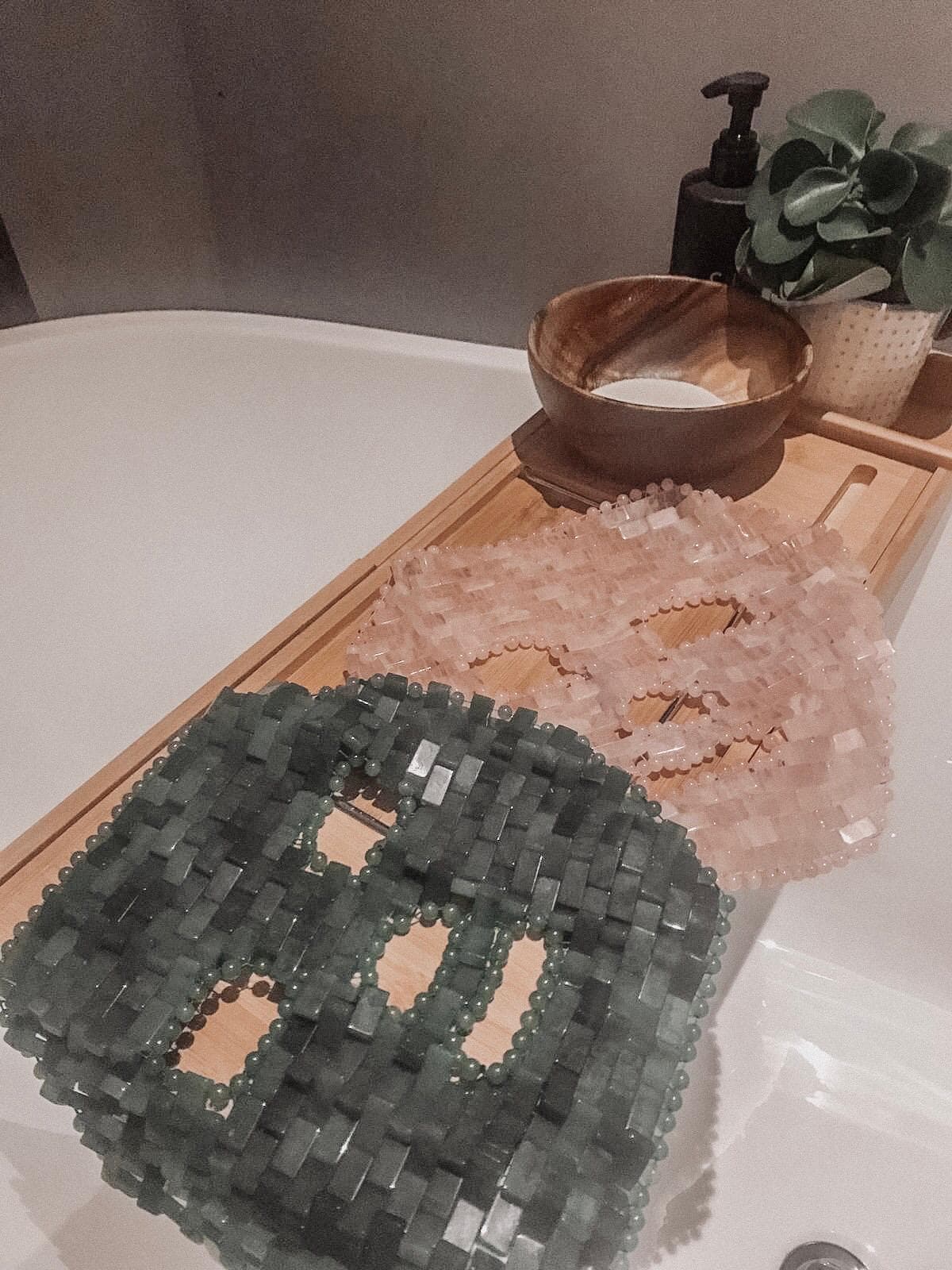 The most interesting and perhaps most unique aspect of this treatment is the gemstone facial. After turning over and working back up my body, Yuki ended the massage by placing hot stones on my shoulders and chest. Using products from Éminence, Yuki then began the facial treatment: preparing the skin with cleansing and exfoliating, she used a personalised menu of products for my skin, including the Calm Skin Anica Booster-Serum for sensitive skin, the Soothing Chamomile Tonique, the Blueberry Soy Massage Souffle which smelt amazing, and a Strawberry Rhubarb Masque for the main face mask.
See also: 5 Luxury Safari Spa Retreats For A Walk On The Wild Side
At each stage, Yuki used a variety of natural gemstone tools to work the product into my skin: while elu.spa has each tool in a multitude of natural stones, from jade to obsidian, the stone used for my skin type was rose quartz. The facial rollers and massage stones felt wonderfully cooling on my face and massaged the moisturising facial products into my skin. For the final mask, a complete gemstone facemask was laid over my face. While it felt a little strange at first (I'm not used to my face masks being heavy) the cooling effect was refreshing. Yuki used this time to finish the massage, using the hot stones on my chest, and massaging my hands.
Once the gemstone mask was removed, my skin was cleansed again and finished with a Bright Skin Moisturiser, which includes SPF30 for extra protection against the Hong Kong sunshine. Yuki ended the treatment with a brief head massage, addressing each of my cranial pressure points for very literal top-to-toe relaxation.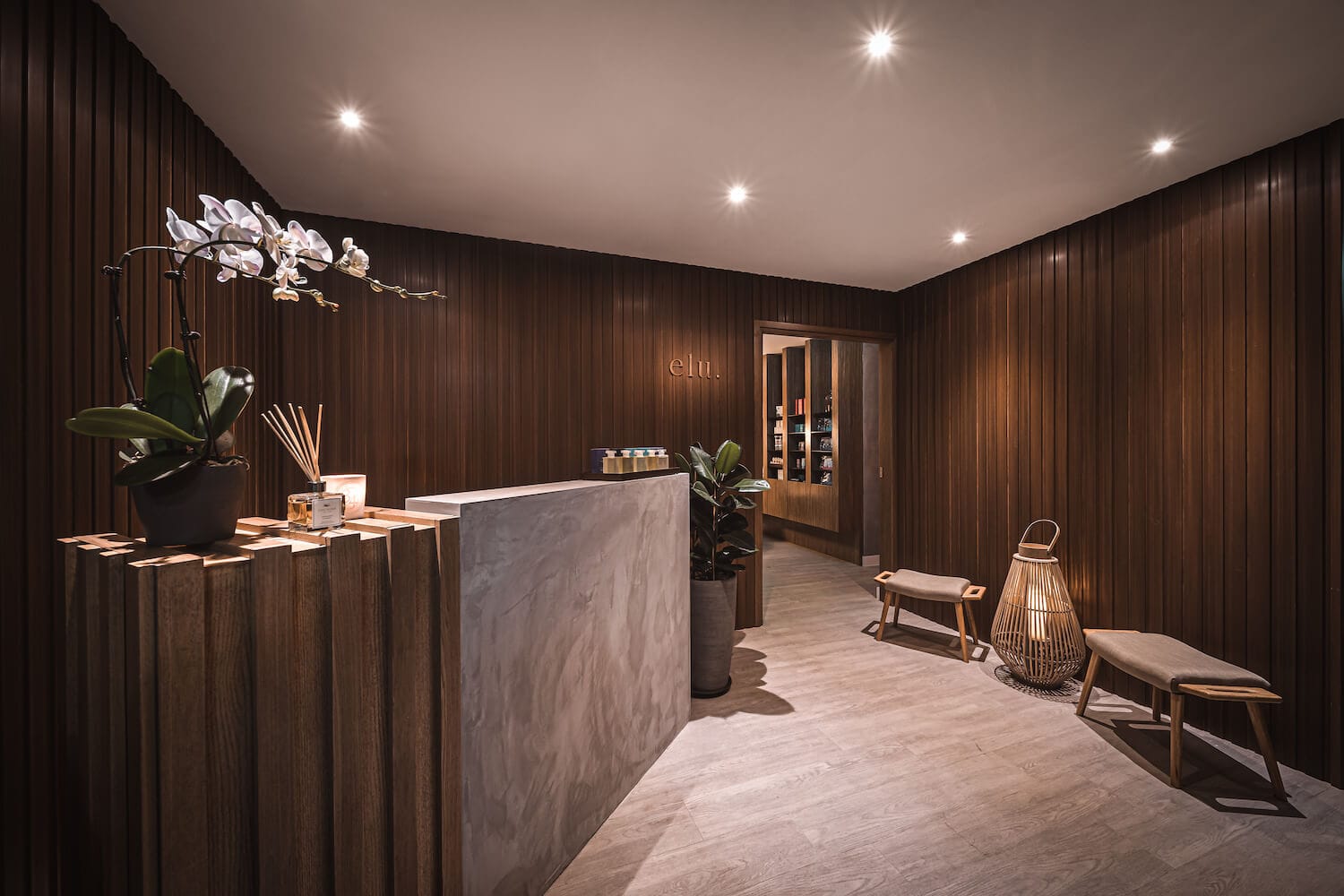 The Results
I felt so utterly relaxed after the treatment that I didn't want to leave the spa. It took me a while to shake the sleepy 'massage brain' feeling, but my body felt wonderfully reset. The facial left my skin feeling smooth and hydrated — the use of the gem rollers and massage stones aided lymphatic drainage, and my skin looked less puffy and red over the next few days. I've now adopted stone rollers into my own facial rituals, having seen the effect of them in this treatment.
This specific treatment is ideal for those wanting to indulge in a longer therapy and treat themselves to some real R&R in the city — if you're popping in on a lunch break, perhaps opt for something shorter and little more energising.
Compare Retreats' Perk
Want to experience elu.spa's massages and facials for yourself? The first 20 Compare Retreats' readers to use our exclusive "COMPARERETREATS40" code when booking a facial or massage treatments will receive 40% off. Book your first treatment online through eluspa.com.