With a background in dietetics and nutrition (holding certifications as a Registered Dietitian (RD) and a Board Certified Specialist in Sports Dietetics (CSSD) with the Academy of Nutrition and Dietetics Nutrition), Eve Persak knows a thing or two about healthy eating. Being cooped up at home has led to diet and routine changes, particularly as a result of bringing the office home. COMO Group Nutritionist Eve Persak speaks with us on maintaining healthy habits from home, immune-boosting vitamins, and how she's been retreating.

How have you been retreating and taking care of yourself amidst these unpredictable times? Well, it's actually been a busier time than usual for me. I think this is the case for many healthcare professionals, globally. Wellbeing has never been more important, so it's a call to action for each of us personally, but especially for those of us who can offer support as we navigate these challenging times—whether it's advising a brand as they pivot or helping people troubleshoot nutritionally with stay-home restrictions.
The absence of travel has been an adjustment. This is the first time I've completely unpacked in about four years, so it has been nice to be 'at home' and have the opportunity to nest a bit in my own space. However, working exclusively from home requires extra mindfulness. It's easy for professional time to seep into (and take over) any windows for personal time. So, I've been far more intentional about creating opportunities to downshift out of work mode. I meditate, journal and move daily already. But I've been more indulgent with reading entirely for pleasure–especially at bedtime when I need a brain-escape from my to-do list. I also make e-dates with loved ones.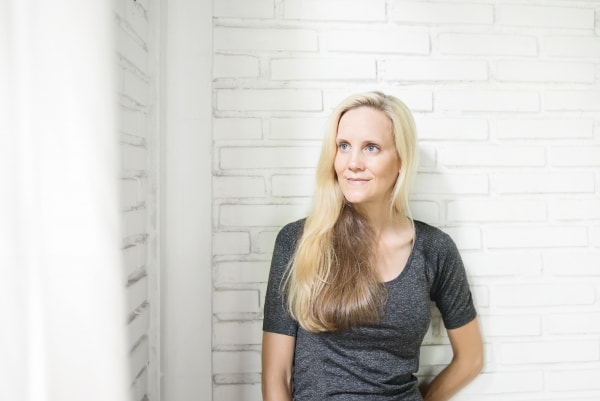 Have you made any changes to your diet?Yes, my diet has changed quite a bit. Before now, most of my meals and snacks have been travel-security-friendly or eaten at a café or from a takeaway box. So, it's been quite lovely to dedicate my full attention to home-cooked meals. I'm spoiled to work with so many incredible chefs within the COMO brand. I definitely have a renewed respect and admiration for what they're able to create (taste and presentation) and serve so consistently on such a large scale. I've also been really mindful of local sourcing. I'm currently based in Bali and the absence of tourism has been a huge blow to the economy. So the expat community has been extremely active about setting up ways to support local farmers, fishermen, and restaurants with our food purchases.
Have you had to make adjustments to your movement modalities?Yes, I think we all have. I'm lucky to have a small plunge pool, so I've been doing daily aqua-workouts. Recently, when the footpath reopened, my friend and I began taking rice paddy walks. But, like many people, my alignment has taken a hit with all of the sitting down. It was a huge relief and help when COMO Shambhala opened their virtual wellness portal. It allows me to reconnect with my colleagues and friends in Singapore with the live and pre-filmed Pilates and yoga classes.
You are one of only 4,000 medical professionals globally to hold Certified Nutrition Support Clinician (CNSC) credentials with the American Society of Nutrition Support Clinicians. What do these credentials mean or allow you to 'do' as a clinician? What inspired you to pursue this avenue in your career path? Do you rely upon these credentials often? These credentials relate to medical nutrition therapies. They allow me to support patients and their medical teams with higher acuity health conditions—like inpatient hospitalisations (sometimes critical or intensive care), chronic disease management, and even organ transplants. In America, all genuine Registered Dietitians (RD) must undergo hands-on training in a clinical setting. I've always loved in-depth science-related learning. And during this rotation of my training, I fell in love with this nutrition focus. And yes, I use these credentials often—all the time, actually. My private practice is global, so I collaborate with interdisciplinary teams and share patients with a number of doctors and surgeons worldwide.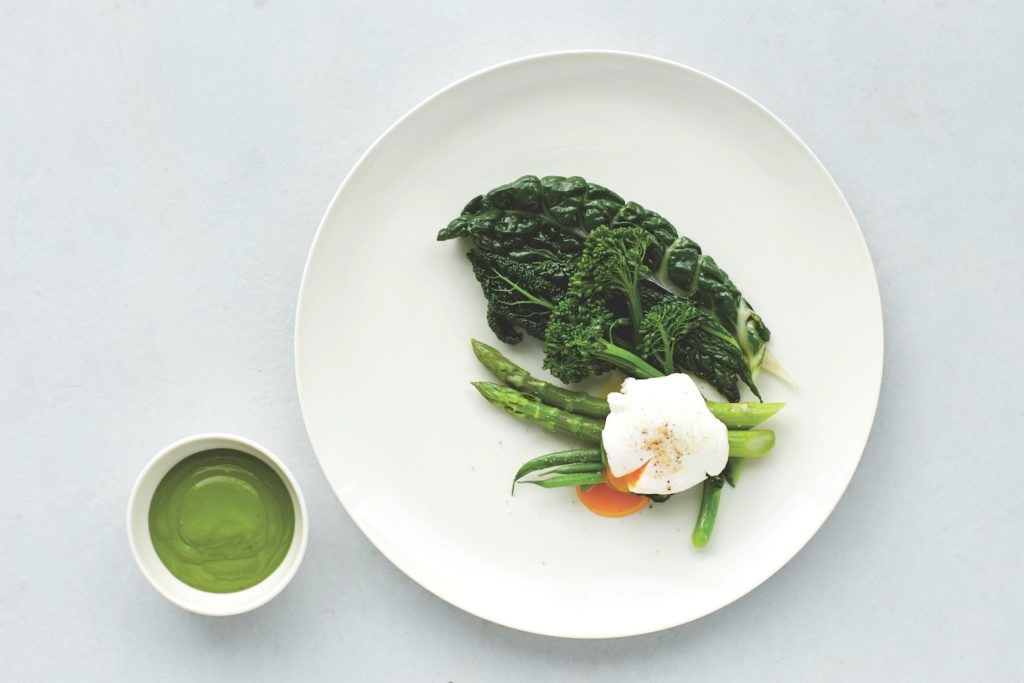 What are your private nutritional clients finding most challenging right now? It depends on where they are since the restrictions vary from country to country. Some are just emerging from a more indulgent period of isolation, and they're keen to trim off some of the kilos they've accumulated. Others who are still more homebound are struggling to break the monotony of their meals, avoid comfort eating, and prevent deficiencies (which can sometimes arise when food availability changes). A number of my clients have made staggering health strides and achieved the body transformations for which they've long hoped for. So, we're now focusing on how to maintain progress as they resume their previous outside-of-home responsibilities and lifestyles.
There are so many 'superfood' recommendations out there. Are there any that really work that you recommend? 'Superfood' is more of a promotional label used to stir up public interest and steer food trends, rather than a 'real' nutritional science term. While no single food is the panacea for all ailments, yes, there are many whole foods in which nutrients or compounds provide proven real-time body benefits. There are a ton of alluring niche items that make headlines, but it's important not to overlook the tried and true foods that are more readily accessible, sustainable and affordable (with our wild circumstances).
I'm a big fan of leafy greens. Most people immediately think of spinach and kale (which are indeed great), but it's important not to overlook fresh herbs, microgreens, and other dark greens like collards, etc. They offer so much in those light-weight leaves. When fresh, they offer folate and vitamin C, and gentle cooking unlocks their minerals (iron, calcium, zinc) and fat-soluble vitamins A and E. There are so many plant-oil plugs lately, but I find myself reemphasizing extra virgin olive oil quite often. Benign for pretty much everyone, olive oil is consistently shown to support health and—equally as importantly—it's sustainable. Not all other oils can claim the same. Lastly, I simply love seeds. Nuts often overshadow them, but pumpkin, sunflower, sesame, chia, flax are a mainstay for me personally. These little ones are loaded with much-needed nature-made minerals (like zinc, for immunity) and fiber (for gut support). They're also a welcome nutritional swap for individuals with nut allergies.
See also: Wellness Retreat Opening Updates
Are there any vitamins, minerals or supplements you've added or that you find yourself recommending to clients? I'm pretty tailored with supplement recommendations. Every person's needs are so extremely unique. So, I'm often reluctant to mention specific micronutrients or products en masse. However, ones that people might explore are:
Vitamin D: With the increased indoor time, we're exposed to far less sunlight than previously. Many people are excited about the plant-based shift as well—so food sources (fortified dairy or cold-water fish) of this nutrient might be further reduced, too. So it might be worth including a low-dose vitamin D to avoid deficiency or correct deficiency if it exists. Running low can affect immunity and sleep—both of which are so important right now.
Probiotics: I'm personally using and recommending probiotics for my clients more frequently at the moment, too. They're definitely available in foods like yogurts, kimchi, kefir, miso, natto, etc. However, most of the bacteria aren't able to move through and survive the acidity of the stomach. Supplements allow us to deliver the probiotics more effectively to the intestines where they're influential. Different bacterial strains are shown to offer different benefits, so the best type and dosage varies from person to person. But overall, any effort to optimise the gut's microbial balance is holistically wise—in terms of mood, immunity, brain, appetite, metabolism, etc.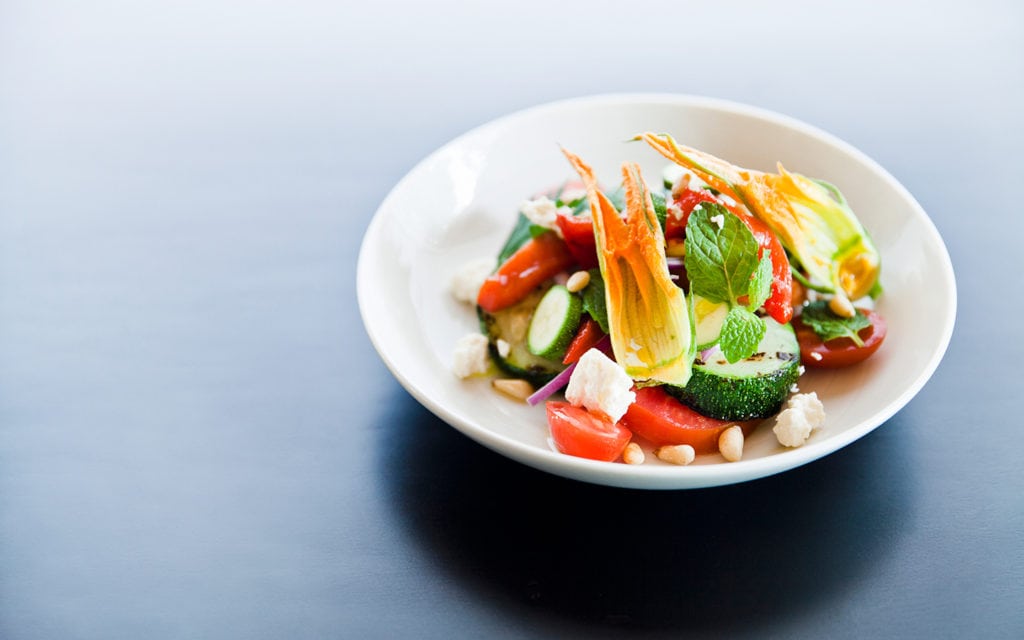 What foods and meals should we be strictly avoiding right now? There are certain food components or ingredients that are more obviously better to avoid, like partially-hydrogenated oils (trans fats), high fructose corn syrup, or various artificial additives. Consuming these regularly or often can clearly harm our health. So, keeping an eye out for them on labels and steering clear of foods we know are likely to contain them just makes good sense. This can be challenging when dining out or ordering in—since it's 100% clear what ingredients are used in the meals we purchase. These items simply don't exist on COMO's menus. Rather than honing in on what's to be avoided to side-step concerns, I try to instead redirect focus to what can or should be included. If we keep our eyes on what's known to be useful and helpful, the items that don't tend to fall out of our daily dietary decision-making.
See also: Eve Persak On Why The Mind-Gut Relationship Is More Complex Than You Think
How often can we "treat" ourselves? Well, I could talk for a full day about the importance of indulgence. Making room for treats is a must. Abstaining completely isn't necessary or advisable. Anything we deny ourselves from only becomes more tempting. Forgoing our favorite foods only makes us all the more likely to overindulge when we eventually return to them. So, instead, I often recommend planned pleasure—purposefully including a dessert or confection in your regime. How often and how much is person-specific. One of my clients schedules an ice cream sundae every Sunday. Another has a single-serve piece of dark chocolate every day after lunch. Just keep overall intake occasional and moderate (so as not to undermine your health goals) and enjoy.

Likewise, I also truly believe that we shouldn't have to sacrifice pleasure for the sake of wellbeing. It's our foremost goal within the COMO brand to successfully develop recipes that invite guests to experience cuisine that satisfies every palatial wish possible but also delivers genuine physiological advantages. Tasty meals—and even desserts—don't need to be seen as 'bad' or 'off-limits.' They can be beneficial. The words nutritious and delicious just shouldn't be mutually exclusive.
Are there any go-to recipes you're making for yourself or recommending at the moment? Yes, here are two. I'm a bit obsessed with COMO Shambhala's Gardens Greens, Leaves and Seeds Salad with Ginger Miso Salad. It's pretty been my go-to coronavirus lunch. It ticks all the boxes—it's not too difficult to prepare (essential, I 'assemble' more than I 'cook'), it's fiber-rich with fresh green vegetables, plant-based probiotics (miso), nutrient-packed seeds (tahini dressing and the sprinkled on top), beautiful monounsaturated oils (avocado and olive oil). The dressing is an immune booster on its own—zinc-rich tahini, immune-supportive phytochemicals in ginger and garlic, vitamin-C from the citrus, plant-based probiotics in the miso. I usually prepare a little extra and use it later as a drizzle for snacks.
Eve Persak MS RDN CNSC CSSD has been consulting for COMO Hotels and Resorts for over eight years. Learn more about Eve Persak and her services here.Follow her on Instagram for regular updates on nutrition and wellbeing.
The COMO Shambhala virtual wellness portal allows visitors to be able to purchase a subscription to pre-filmed and live classes (Pilates, yoga, mindfulness) and also book consultations with wellness specialists (including Eve Persak for nutrition, naturopaths, life coaches and physiotherapists). Find out more here.