The Landmark Mandarin Oriental is the epitome of minimalist chic and the sleek property is contemporary and timeless, in equal measures. Offering urban escapes to an exclusive clientele, the hotel excels in every field, from its Michelin-starred restaurant to its award-winning spa to its spacious rooms furnished with state-of-the-art appliances and minimalist décor. Compare Retreats Founder Dervla Louli-Musgrave checks into the centre of tranquillity in the heart of the city to learn more.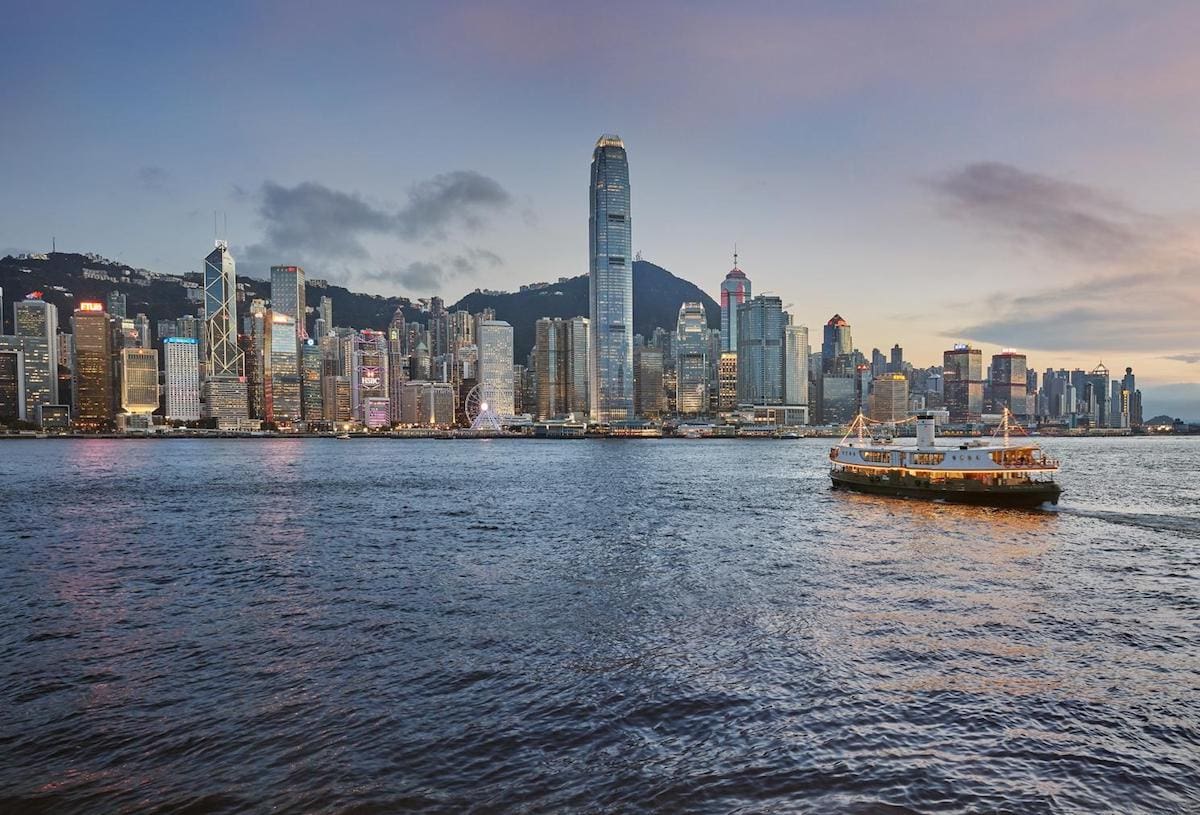 Location
The Landmark Mandarin Oriental benefits from the convenience of a central business district location. With the harbourfront just a short walk away and the city's iconic skyscrapers on its doorstep, if you're looking to be based on the island, there are few better locations to be found. The hotel conveniently surrounded by boutiques and high-end shops, it also hosts several, like the Harvey Nichols department store, with its array of fashion and beauty brands. But its true success lies in its unique appeal as an oasis in the city centre: while the benefits of the Central Business District surround it, the hotel maintains a calm and ambient atmosphere, making it the perfect staycation setting for those looking to escape in the city.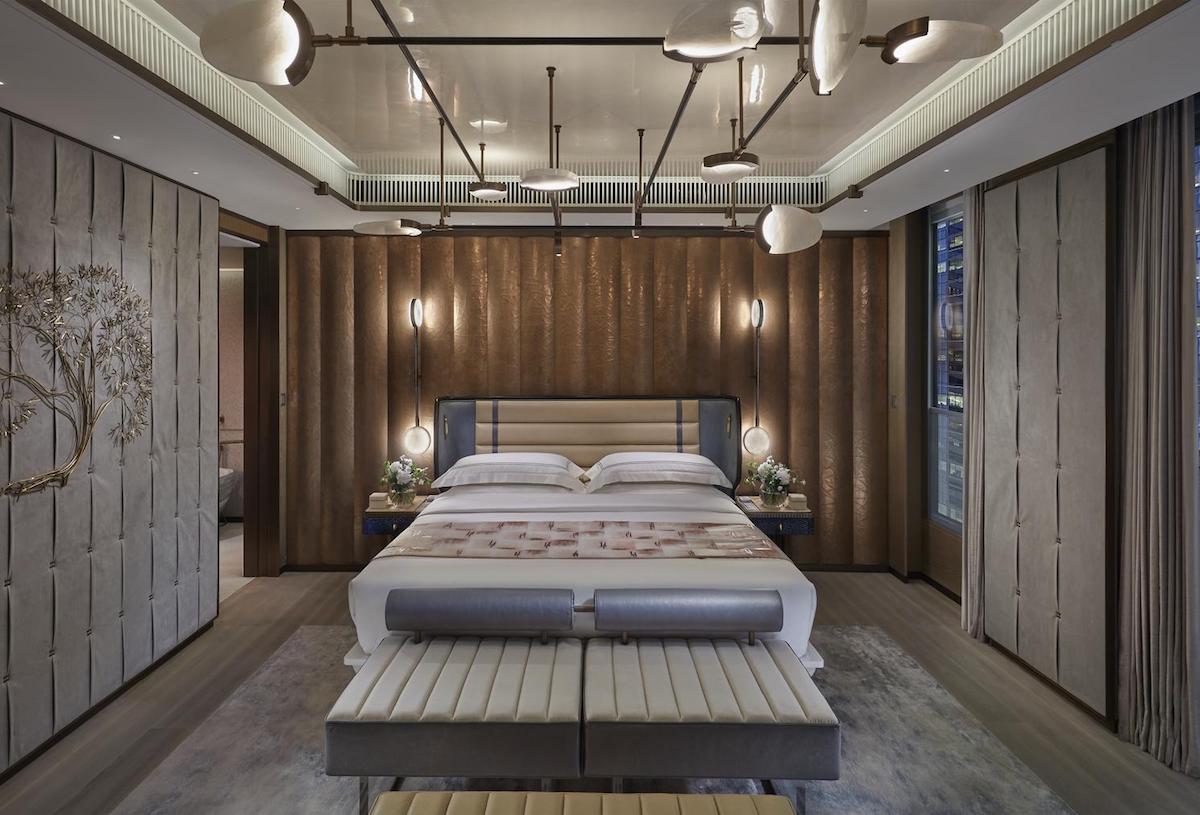 Accommodation
With its peaceful interiors, The Landmark Mandarin Oriental makes for the perfect urban escape and retreat destination. Its ultra-modern rooms and suites are categorised by size and run larger than most, starting at 600 square foot. The Apartment Suite features a spacious bedroom and dressing room and a separate living room. Its circular bathtub is a central feature of the bathroom, while the kitchenette is fitted with Gaggenau appliances. For those looking to make the most of their time at the hotel, the dining area and cocktail space comfortably seat up to six people.
The hotel's top tier suite—The Entertainment Suite—spans nearly 1,800 square feet and comes complete with private dining space, a 13-foot cinema screen and entertainment wall. Designed by Joyce Wang, it also boasts a Freshbed Sleep System, helping guests slip into an uninterrupted sleep and prioritising an aspect of wellness that is too often overlooked.
Book the Landmark Mandarin Oriental now on Compare Retreats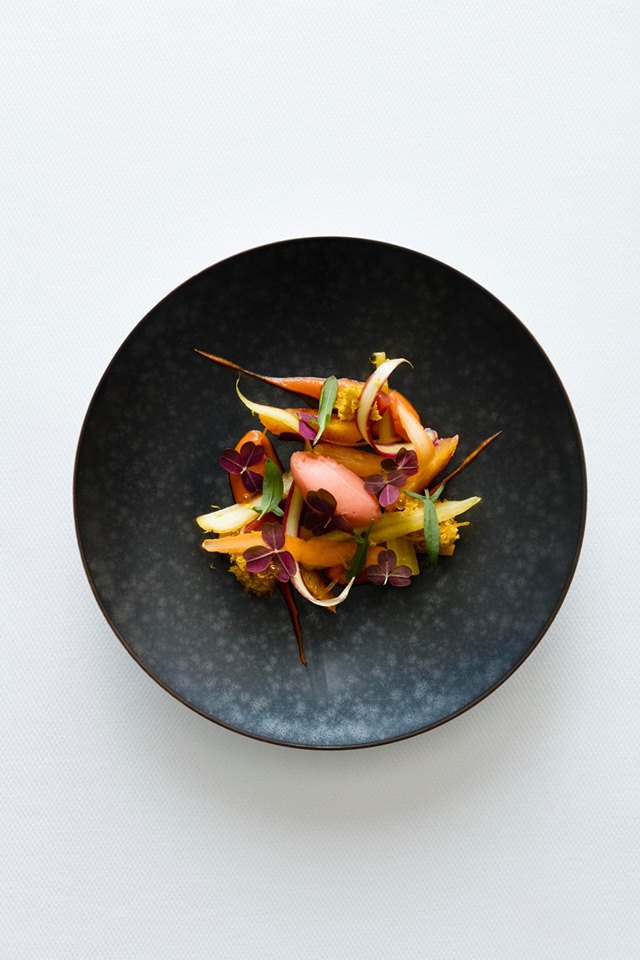 Nutrition
There are three separate dining venues in the Landmark Mandarin Oriental—two Michelin-starred restaurant Amber (which is scheduled to reopen later this Spring), MO Bar, which serves breakfast and all-day dining until 11pm, and newly-opened speakeasy Please Don't Tell. With advanced notice, Amber is known to cater to dietary requests and food intolerances, allowing everyone to experience fine dining to suit their own palate. The hotel's culinary approach is led by the acclaimed culinary director, Richard Ekkebus. MO Bar provides a carefully curated selection of organic meals and snacks, drinks and teas, as well as weekend brunch, complete with a wide selection of juices and mocktails.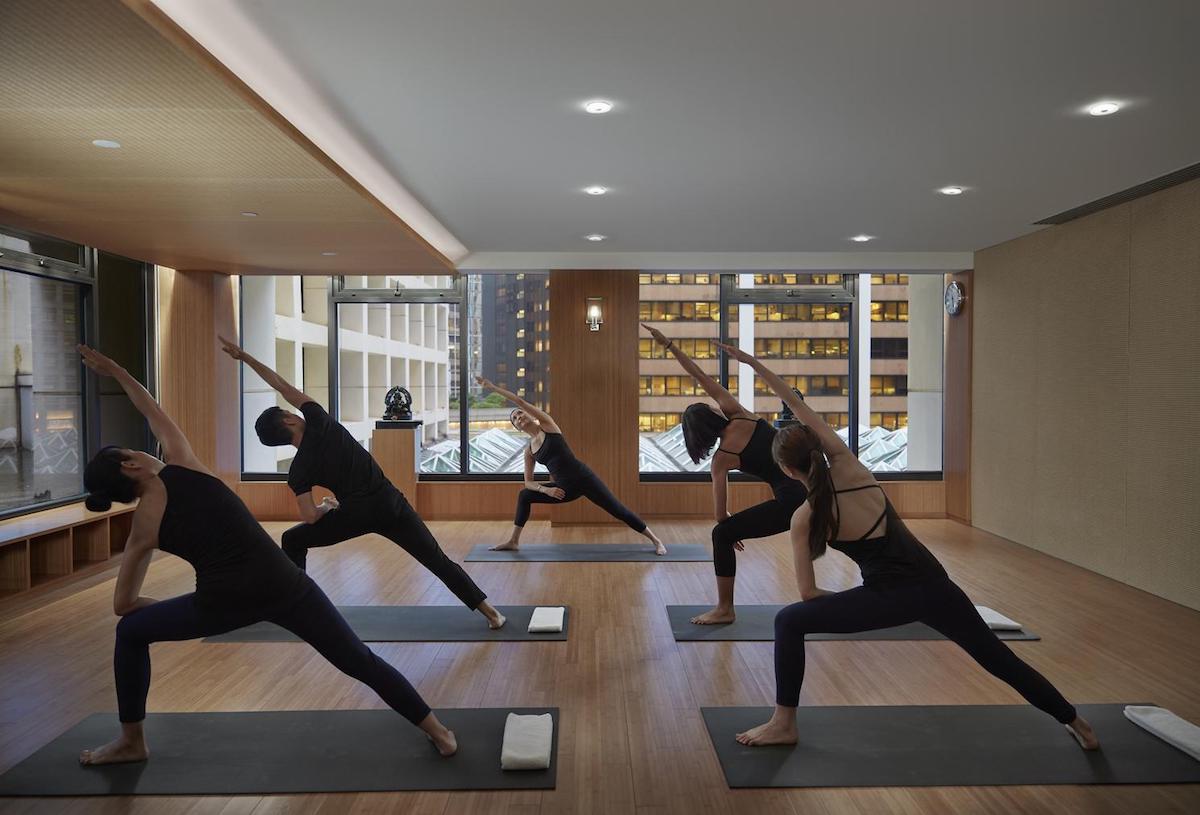 Wellness Offerings
The Oriental Spa is an award-winning, expansive urban escape spread across two floors of the hotel. It features the most centrally located, luxury lap pool in Hong Kong and 15 stunning, sleek treatment rooms including a luxury VIP sanctuary suite for couples. The spa also boasts a stylish boutique, stocking an array of men's and women's apparel, including popular menswear brand Eres and Castoru.
Its Smooth Velvet Experience deserves a special mention. Inclusive of a body scrub, wrap and massage, you would be forgiven for getting you were in the middle of a bustling city, having retreated into your own urban sanctuary. A full-body exfoliation is one of the most restorative experiences you can give yourself, and the Oriental Spa features an authentic, traditional hammam—one of few in the city—and a ladies-only rasul chamber. Full body scrubs are administered using a kese glove, a traditional, textured glove used in Turkish baths. Salon services include a treatment at the Pedi:Mani:Cure Studio, designed by the world-renowned Bastien Gonzales, who has developed an exclusive range of hand, feet and nail treatments.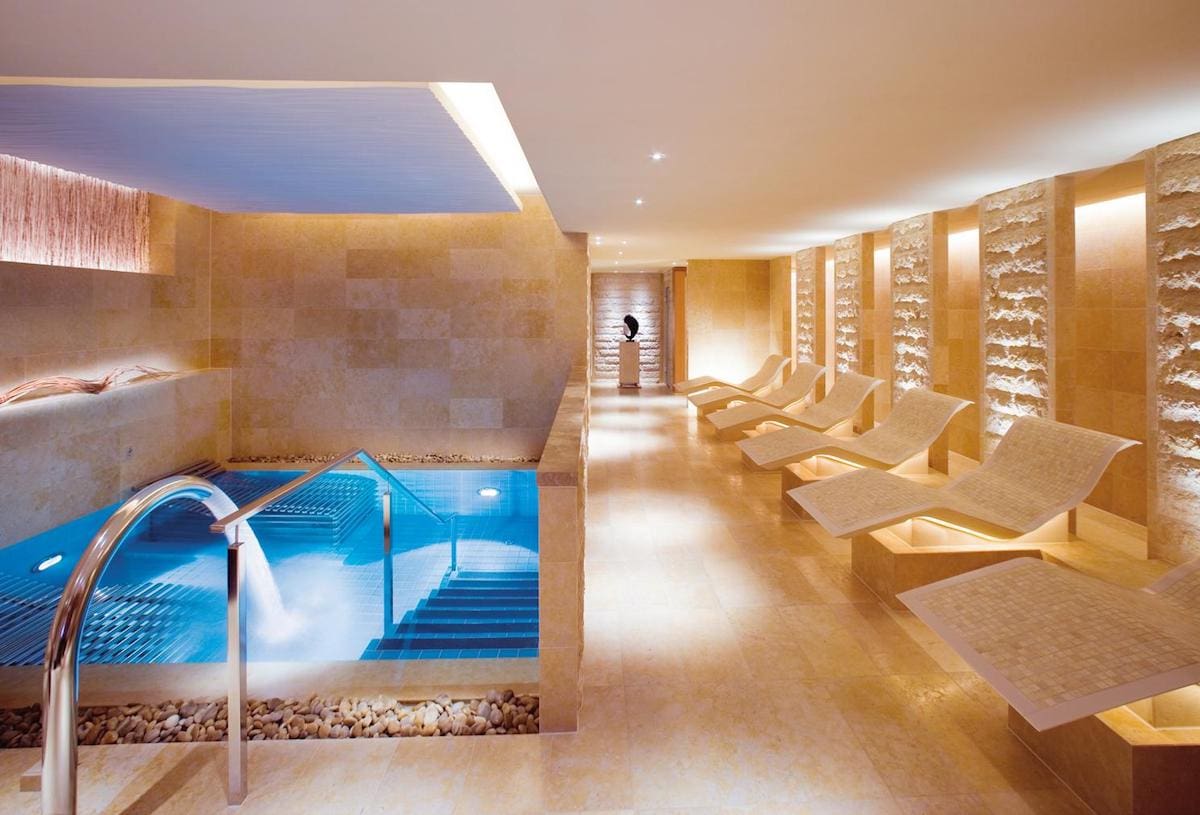 Single, couple and corporate memberships are available, with members benefiting from unlimited spa treatments and Pilates lessons. Treatments here are results-oriented, and the urban sanctuary's two retreat programmes are no different. Its one-night Wellness Staycation for Two is the perfect experience for anyone looking to carve out some much-needed time in an intimate, luxurious setting.
Retreats are inclusive of buffet breakfast at MO bar, $1,000 credit to be spent at the Oriental Spa or one of the hotel's dining venues, your choice of in-room bath experiences, and a late check out for those looking to extend their moment of respite. If you don't have the luxury of time on your hands, you don't have to compromise on a luxurious experience, then luckily the Landmark Mandarin offers half-day retreat packages for busy city-dwellers. With a one-to-one Pilates session, aroma bath in a private sanctuary suite, your choice of massage and a facial, half a day will prove the perfect amount of time to rest and rejuvenate.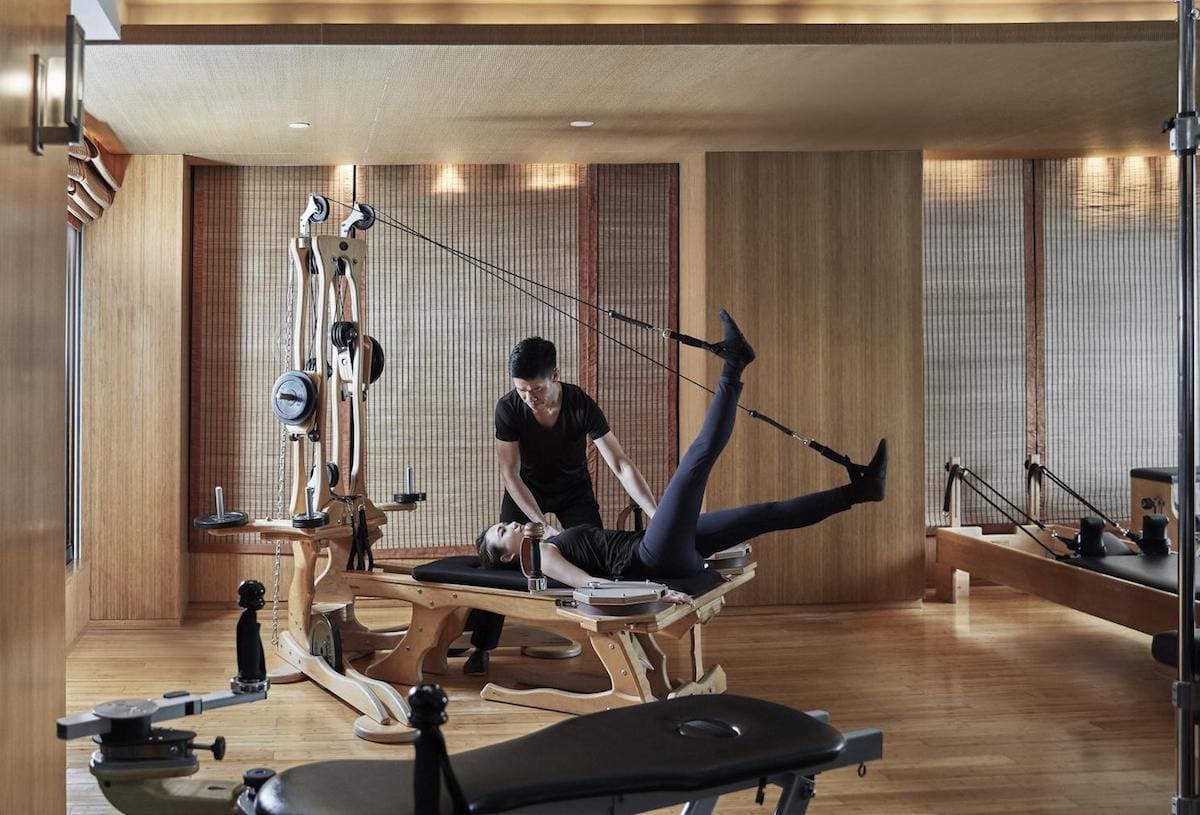 Results
Its emphasis on style and interiors has made this one of the most stylish places to work out in Hong Kong. Though it may not look like your typical wellness destination, the Landmark Mandarin Oriental brings wellness to you.
Wellness experiences can be added on to the busiest of schedules, whether you're tying them into a work trip or taking some much-needed time out to reflect, refocus and recharge. And with its team of skilled health and wellness professionals and an effortless, tailored, personalised service available to guests, wellness has never been so accessible.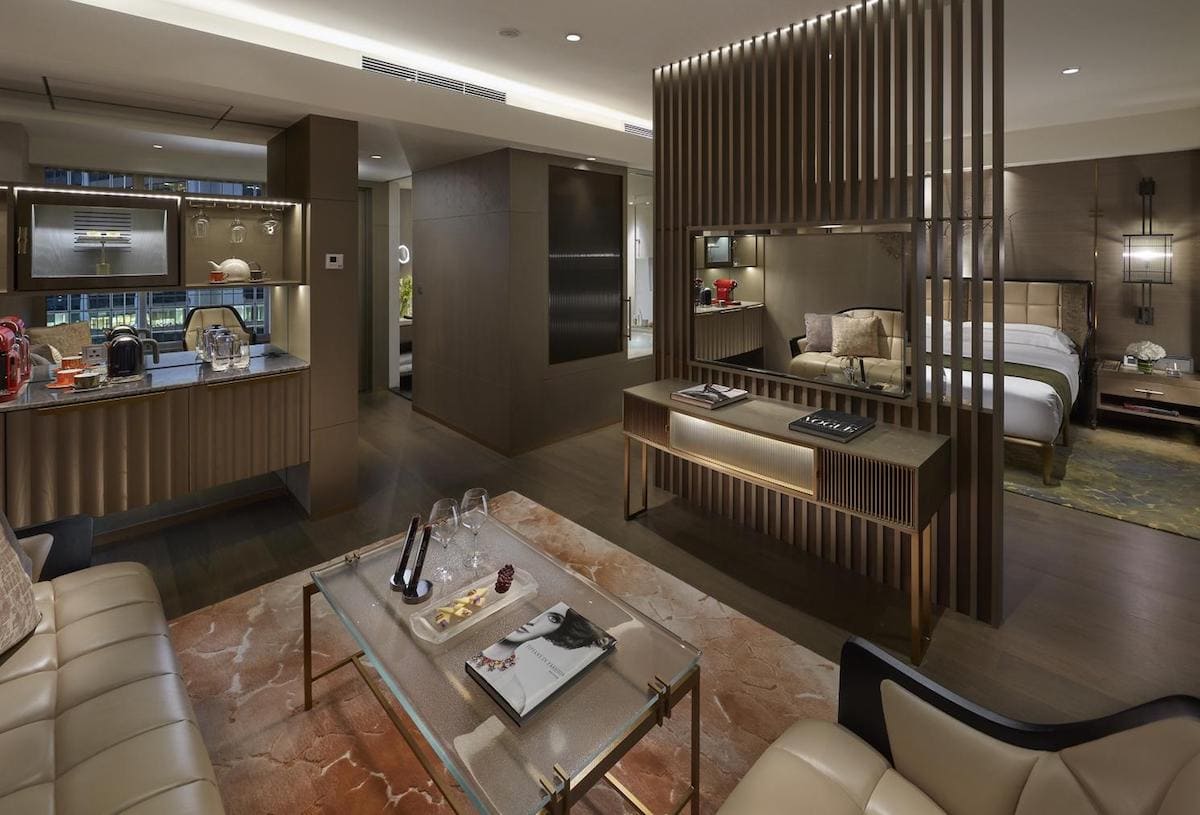 Insider Tips
The successes of an urban retreat at the Landmark Mandarin Oriental lie in the strength of its team and the craftsmanship behind its interiors. Not only is it home to one of the city's only hammams, but its stylish interiors and separate rasul chamber offer the perfect, immersive spa experience for both men and women. Albin at the Bastien Gonzales studio has developed a well-deserved loyal clientele across the city for his manicure and pedicure services, making it a must-visit for travellers in search of a spa session.