It's warming up fast this year, and spring is no longer just around the corner. There's nothing better on a hot day than a cold drink or light salad, and COMO Shambhala's detoxifying 'Green Goddess' soup is a chilled, raw wonder that will keep you feeling fresh in the midday heat. Packed to the brim with green goodness, this recipe is rich in anti-oxidants, vitamins and minerals, and condenses a lot of our favourite greens (hello basil, spinach and avocado) into one meal. Luckily, you don't have to only check into their Bali Estate to taste it, as we have the recipe for the Green Goddess Soup for you to try at home right here—though, of course, we definitely recommend you do.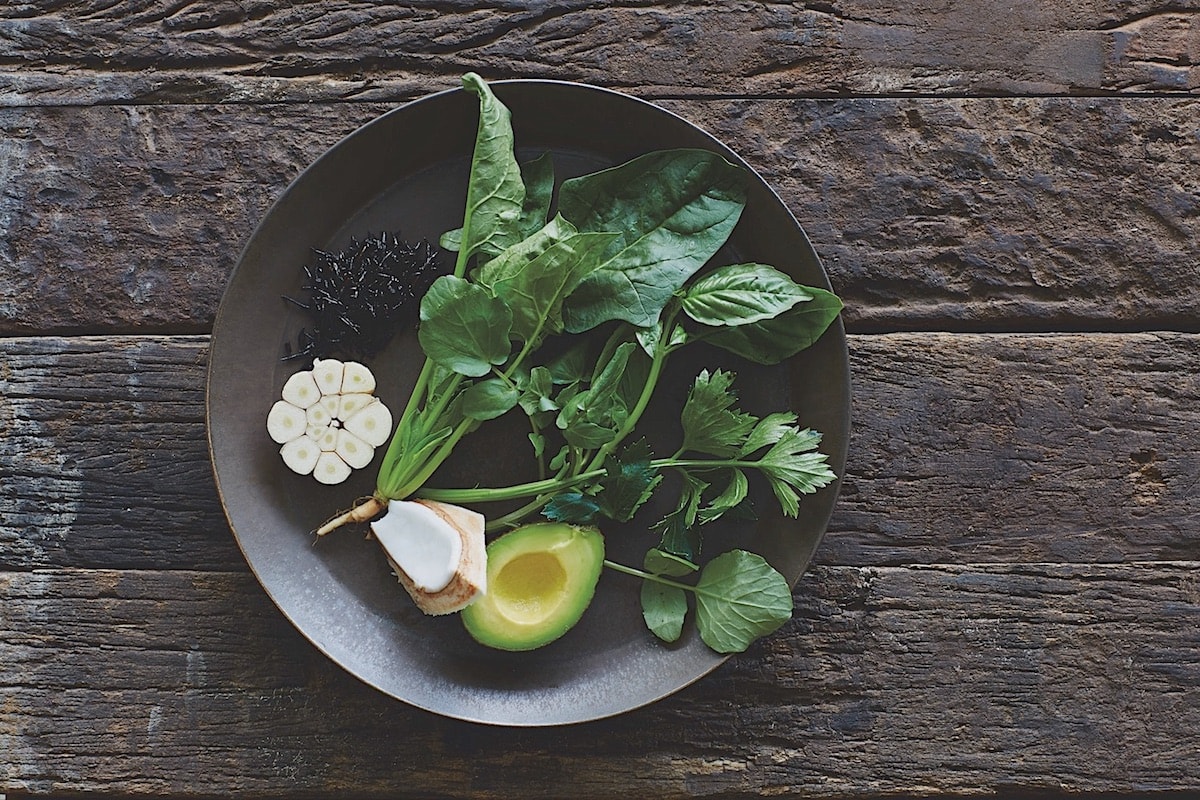 Recipe: Green Goddess Soup
Vitamin-Rich | Mineral-Rich | Antioxidant-Rich | Digestive Support | Rejuvenating | Raw | Gluten-Free
Serves 4
Ingredients
For the soup
1 Small onion, sliced
2 Cloves of garlic
60g/2oz English spinach
250g/9oz Watercress
55g/2oz Basil leaves
40g/1oz Flat-leaf parsley leaves
250ml Young coconut water
Sea salt and ground white pepper to taste
3 Teaspoons of raw honey
50ml Lemon Juice
For the Avocado Crush
2 Ripe avocados, cut in half and stoned
Lemon, juiced and strained
Sea salt to taste
1 Teaspoon of freshly ground black pepper
1 Teaspoon of Tabasco sauce
For serving (set aside for later)
125ml/1 cup Avocado crush
20g Soaked Hijiki seaweed or sea spaghetti
Equipment:
Cling film or sealable tub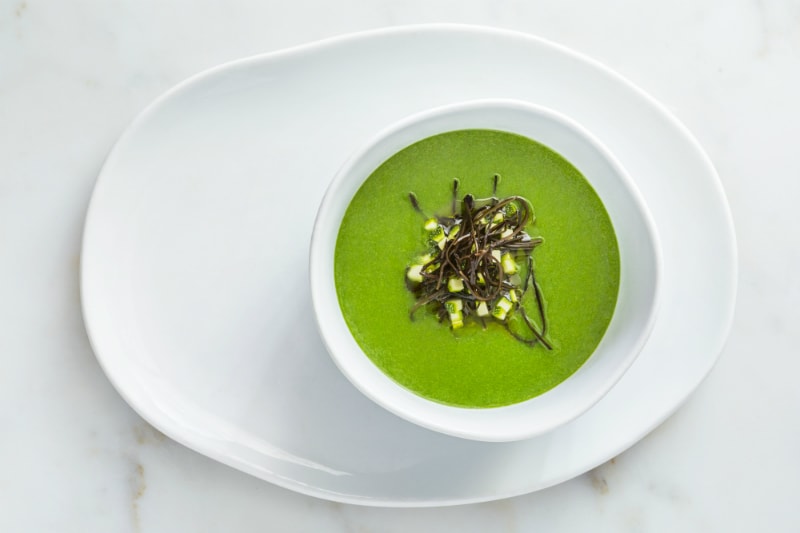 Process:
To make the 'Green Goddess' soup, place the onion, garlic, spinach, watercress, herbs and coconut water in a blender and blend until smooth.
Season with sea salt and a grind of white pepper, then add the honey and lemon juice (if the soup is being made ahead of time, store in a fridge without adding the lemon juice until the time of serving). Blend to combine.
For the avocado crush, scoop the avocado out of its skin. Place in a bowl and, using a whisk, mash the avocado with the other ingredients until the texture is almost smooth.
Transfer to a clean bowl, cover with cling film and refrigerate.
To serve, pour the soup into chilled bowls. Top with a quenelle of avocado crush and scatter with seaweed and watercress leaves.
This recipe is one of 147 recipes from COMO Shambhala's cookbook, 'The Pleasures of Eating Well: Nourishing Favourites from the COMO Shambhala Kitchen' (Clearview, 2016).