The festive season is approaching quickly, and while 2020 is quite a year to remember, Christmas brings out the best of celebration, family, and friends. Asaya at Rosewood Hong Kong offers tailored wellness journeys for healthy holiday hunters, whisking you away from the city hustle to take a moment of calm in a beautiful urban oasis. This year, Asaya has launched three new luxury wellness retreats for a much-needed mind and body recovery in time for the new year.
Asaya at Rosewood Hong Kong
Perched on the harbourfront at Tsim Sha Tsui's K11 space, Asaya is Rosewood Hotel Hong Kong's urban wellness retreat. Wellness at Asaya includes à la carte treatments and set retreat programmes, offering everything from art therapy to meditation and mindfulness. Asaya Kitchen is a wellness-centric plant-based and pescatarian menu to provide nutrition to health-savvy spa-goers.  
See Compare Retreats' Founder Dervla Louli's review for Asaya at Rosewood Hong Kong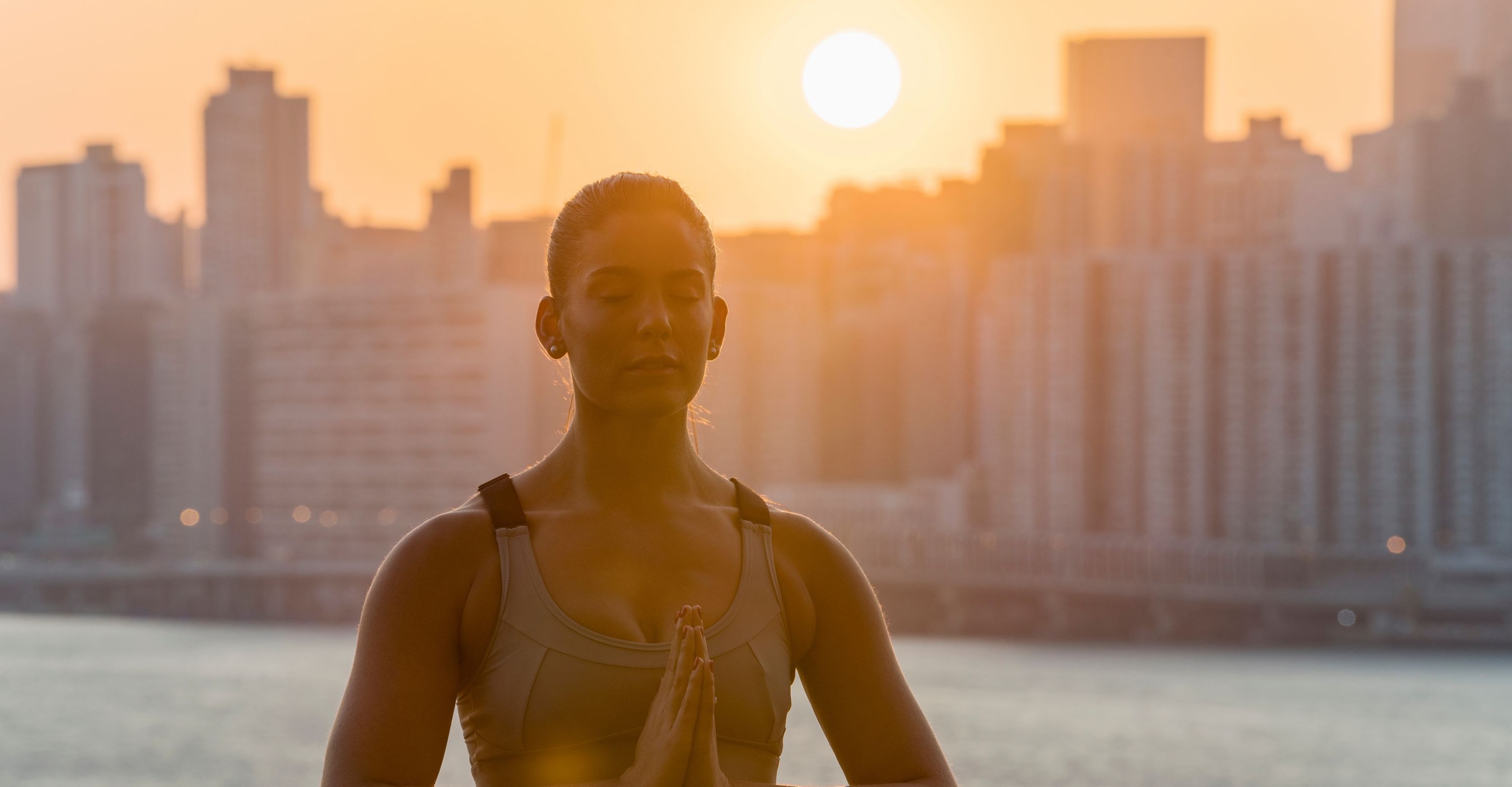 Festive Wellness Retreats
Holiday Radiance
After months of humidity and hot temperatures during Hong Kong's scorching summer, Asaya recommends a healing remedy to rejuvenate the skin. Start your experience with the Clear Advanced Skincare Facial Treatment by Sunday Riley which helps to hydrate and create a picture-perfect glow in time for the holiday season. Try the 30-minute VitaGlow IV therapy filled with the body's essential vitamins and antioxidants to fight the signs of aging and beautify your skin, hair and nails so you can look your best for upcoming events. The retreat finishes off with a delicious lunch at Asaya Kitchen which will nourish you from the inside out. Guests can also add-on an additional lash service by Suavishlash and get 15% off the lash treatment.
What's Included:
60-minute Clear by Sunday Riley – Advanced Skincare Facial Treatment
30-minute VitaGlow IV by REVIV
Lunch at Asaya Kitchen
*Offer valid from November 16, 2020 – January 03, 2021
Prices from HK$4,880 per person | Contact bookings@compareretreats.com to book your day retreat
See also: Asaya Kitchen: Thoughtful Dining & Wellness Menus At Rosewood Hong Kong's Newest Restaurant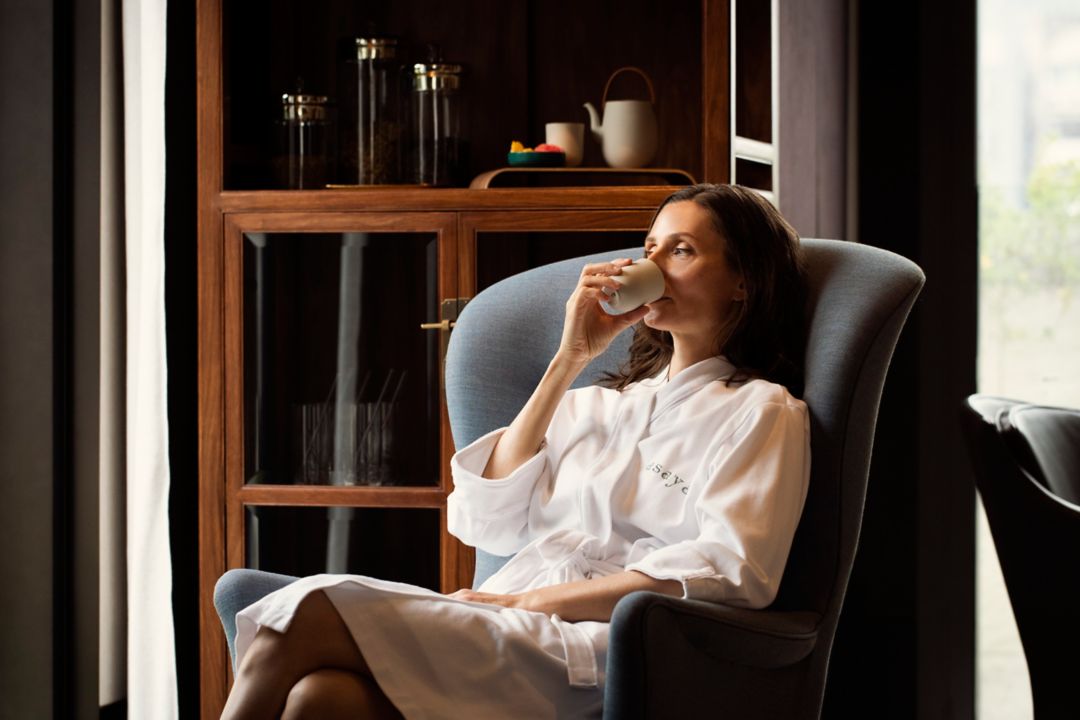 Festive Recovery
The Festive Recovery day retreat at Asaya is designed to cure the negative effects of late nights and end-of-year stress which may have you feeling worn out. Rejuvenate the senses with the powerfully restorative experience, which includes the Royal Flush IV therapy from REVIV to replenish your body's essential vitamins and minerals as well as boost the immune system for maximum wellness, recovery and detoxification.
Manage your stress with a choice of Singing Bowl Sound Therapy or Aroma Atelier Body Massage. At the end of the retreat, guests are invited to experience the nourishing lunch at Asaya Kitchen.
What's Included:
30-minute Royal Flush IV by REVIV
60-minute Singing Bowl Sound Therapy or Aroma Atelier Body Massage
Asaya Kitchen lunch
Prices from HKD5,380 per person | Contact bookings@compareretreats.com to book your day retreat
See also: Luxury Hong Kong Wellness Retreat Staycations To Try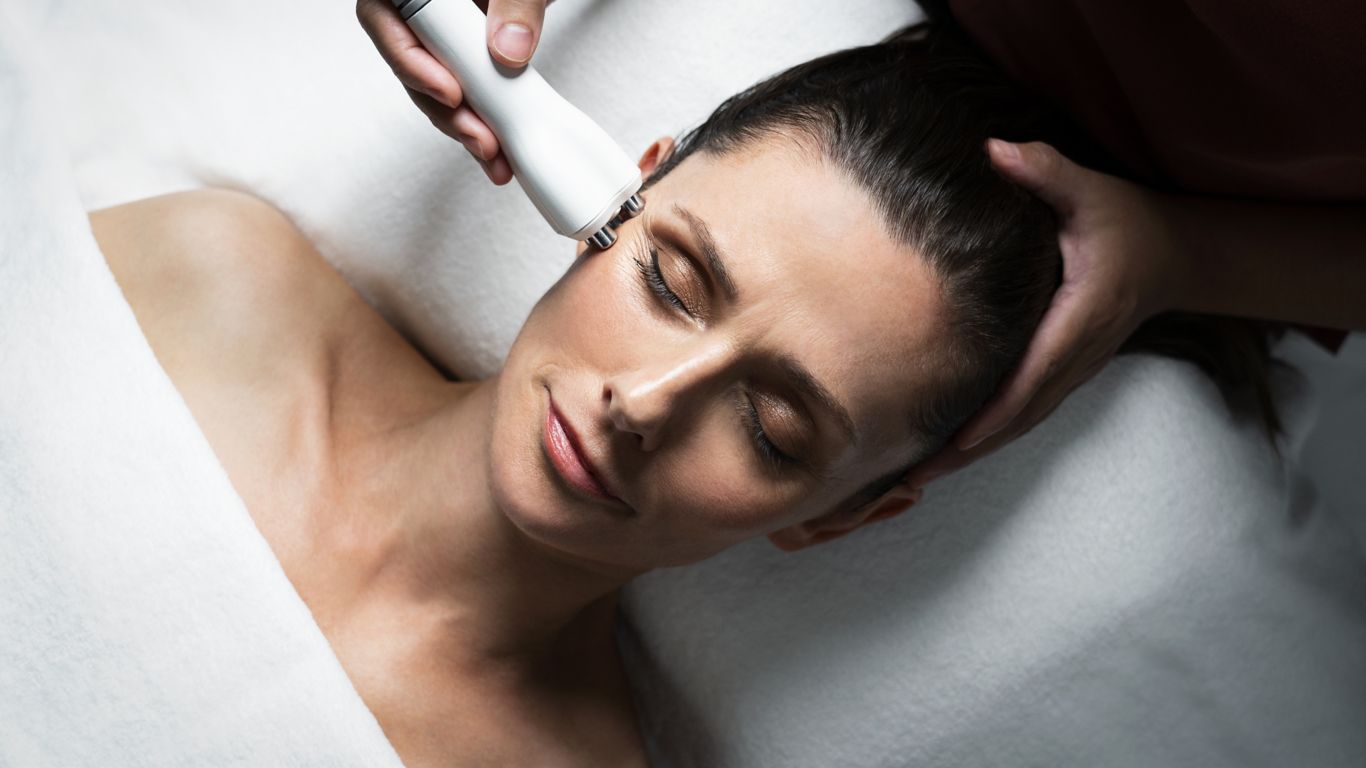 Abundant Wellness
Experience total indulgence at Asaya's Abundant Wellness day retreat hosted at the Social House, a serene space featuring a private outdoor garden, its own lounge area, two treatment rooms and full hydrotherapy amenities (including a vitality pool and steam room). Dedicate time with your loved ones to celebrate health and wellbeing in the urban sanctuary. Begin your day with the mind-boosting wellness class in the Harbour Studio, followed by a health and wellness workshop with the resident naturopath. Guests are then invited for a leisurely lunch at Asaya Kitchen.
Spend the afternoon embracing soaking rituals in the hydrotherapy pools and private steam room for a group session which focuses on emotional balance with the resident practitioner to restore natural balance.
The retreat finishes with a 90-minute skin health session, selected from the à la carte menu.
See also: Pivot: How The World's Best Wellness Retreats Are Adapting Post-COVID-19
What's Included:
One 90-minute group session with naturopathic doctor
One 60-minute group session with an expressive art therapist
One 90-minute Skin Health & Manual Therapy Treatment
One 45-minute wellness group class
Wellness Bar Snacks and Refreshments
Lunch at Asaya Kitchen
*Offer valid from November 16, 2020 – December 31, 2020
Price: Starts from HKD33,800 for four persons. HKD8,450 per each additional person | Contact bookings@compareretreats.com to book your day retreat