The Asaya Lodges are the first of its kind in Hong Kong, welcoming guests to stay overnight for a fully-integrated wellness experience for discerning city dwellers. Compare Retreats' founder Dervla checks into the serene and secluded Asaya Lodges at Rosewood Hong Kong for a holistic one-night retreat.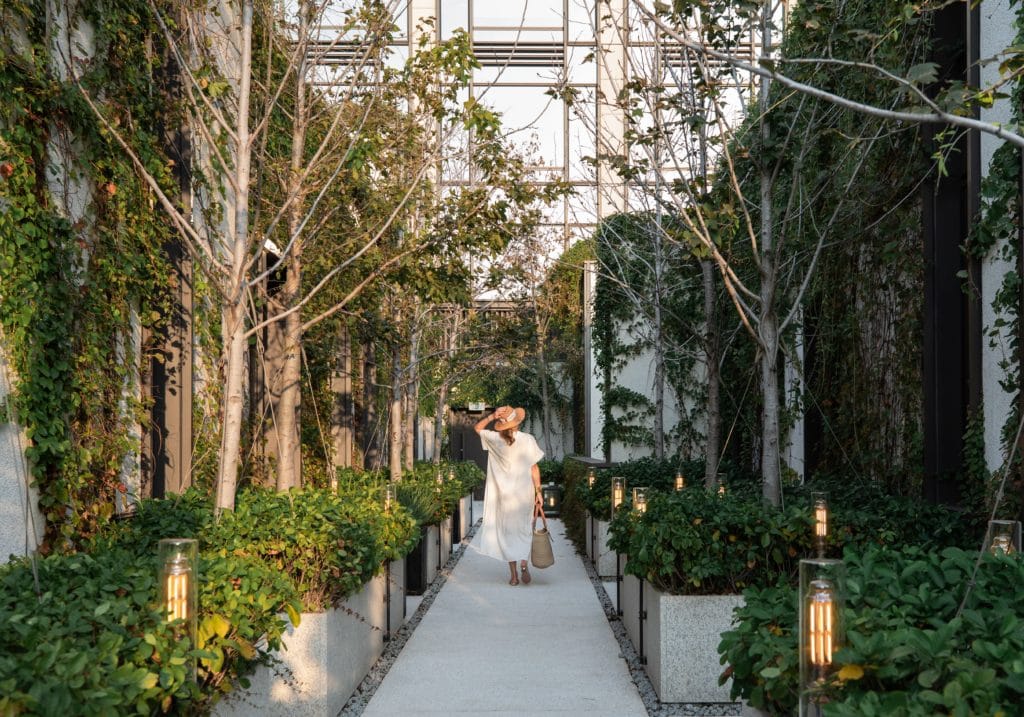 An urban, wellness ecosystem
Asaya at Rosewood Hong Kong is no ordinary spa. The extensive menu that includes everything from physical therapies and spa treatments to IV drips and naturopathy sessions, coupled with state-of-the-art facilities in an eco conscious boutique, creates a wellness ecosystem unseen elsewhere. So, when the opening of two standalone luxury lodges in a private area above the spa was announced, I immediately booked myself in for a one-day customised retreat.
See also: Festive Day Wellness Retreats To Indulge In At Asaya, Rosewood Hong Kong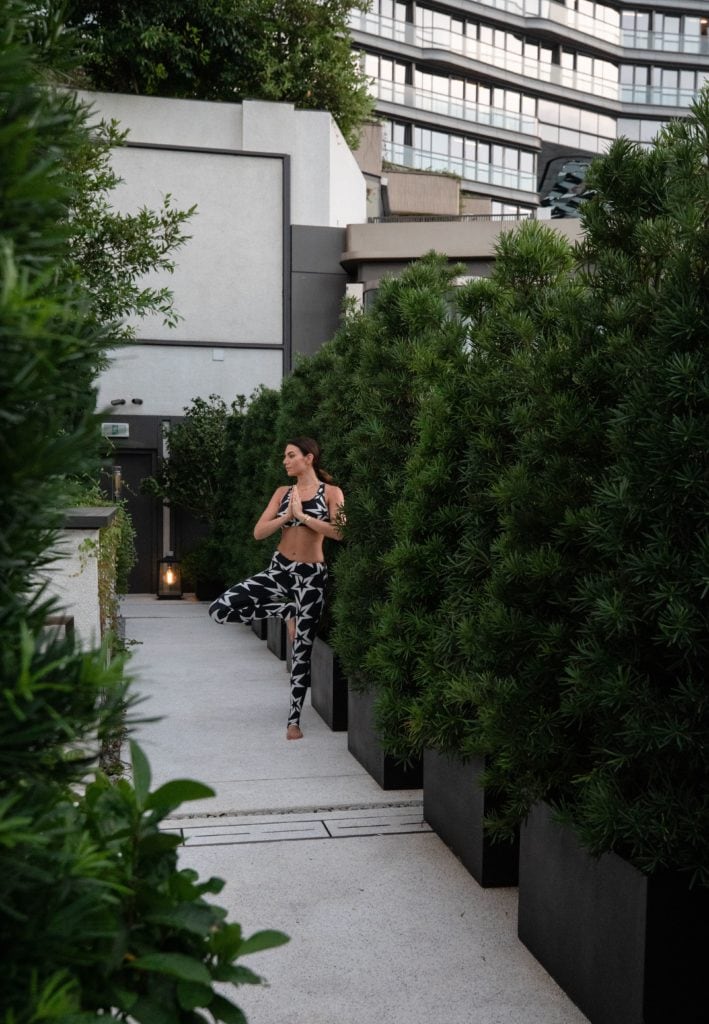 The Asaya Lodges
As I walked up from Asaya to The Lodges, surrounded by the grounding natural stone and blooming trees, I felt everything slow down. A relaxing resort vibe took over, and the views overlooking Hong Kong were the only thing reminding me that I drove and didn't fly to my new home for the night. Designer Tony Chi created a haven here by using natural elements such as light, water, stone, and greenery to create a holistic yet luxurious environment that perfectly lends itself to retreating, transformation, and relaxation. The two spa lodges, Gardenia and Camelia, range from 785-968 feet and have large lounge areas, king beds, walk-in wardrobes, marble bathrooms with standalone baths, and a dedicated spa treatment room with two beds.
See also: First Look: Asaya At Rosewood Hong Kong, A Spectacular Urban Wellness Retreat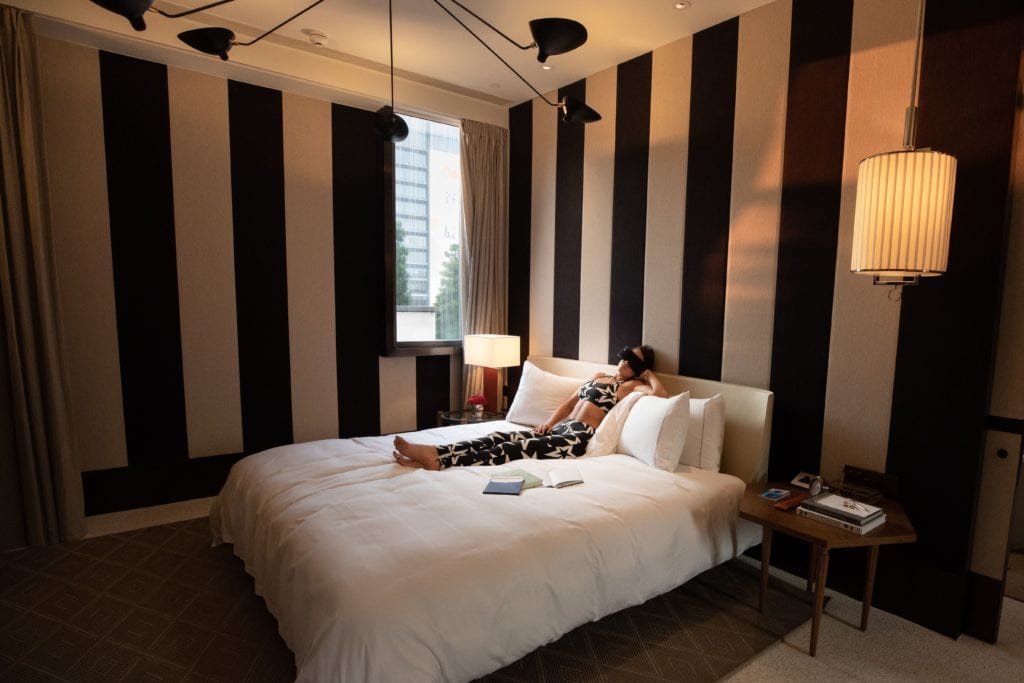 My stay at Gardenia kicked off with nutritious and tasty Mediterranean canapés from Asaya Kitchen, kombucha from the healthified mini bar, and a SilentMode mask meditation that I discovered in a glass cabinet filled with wellness-centric accessories. After a steam and sauna in the expansive Asaya bathhouse, a quick dip in the Instagrammable infinity pool, and a stretch in the yoga studio, it was time to begin my retreat programme.
See also: The 'Suitest' Staycations in Hong Kong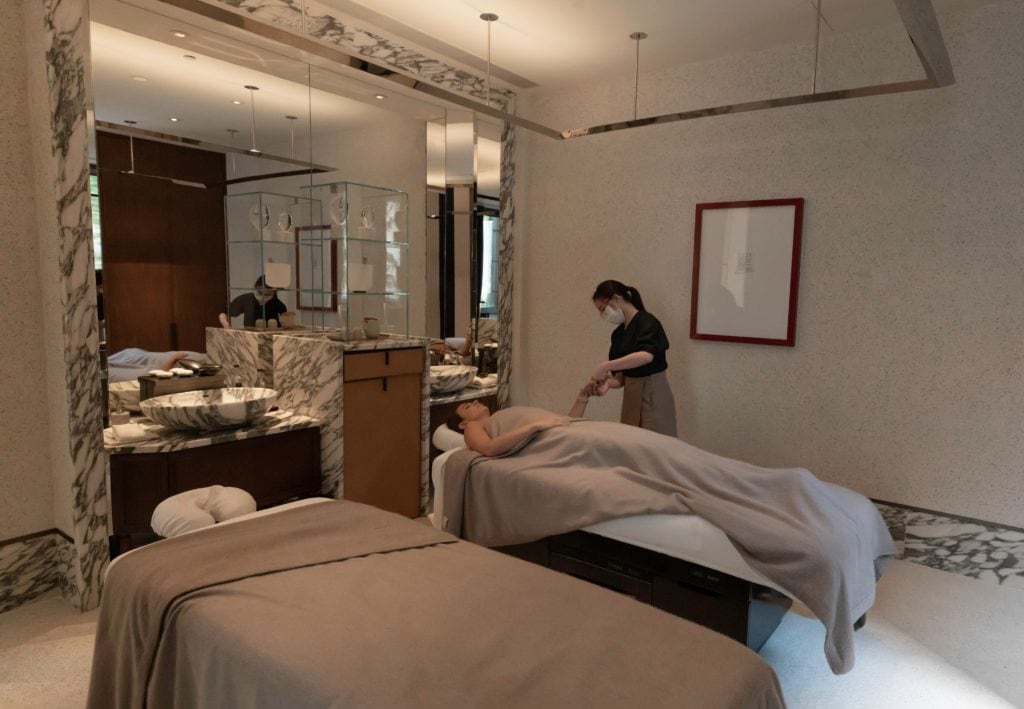 The Retreat
Retreats at Asaya combine physical, mental, and spiritual elements to offer transformational experiences that help guests reset. A functional movement session with expert mobilisation expert Terry Burge, helped to realign my spine and open my shoulders, while a facial with Grace brought out my inner glow using natural products from the spa boutique. A light bite of mushroom carpaccio with chargrilled octopus at Asaya Kitchen followed by a singing bowl sound therapy was the perfect end to a perfect retreat.
Asaya takes holistic wellness to new highs with its personalised approach, state-of-the-art facilities and tranquil environment in the heart of the city. The one-stop luxury wellness destination is an urban respite for healthy holiday hunters and offers a fully-integrated ethos in its treatments and facilities. Guests can expect head-to-toe pampering at Asaya, and the overnight Lodges allow for an even more immersive experience at this wellness hub.

Asaya offers a wide variety of curated retreats ranging from one-day wellness programmes and cleanses to family retreats and digital detoxes that can be booked with the lodges.