You may think Bali is already bursting with yoga retreats and healing holiday centres, but you can never really have too much of a good thing: and new luxury wellness resort REVĪVŌ promises the very best.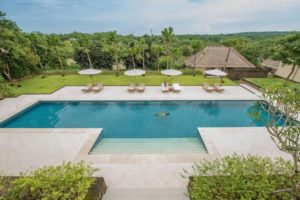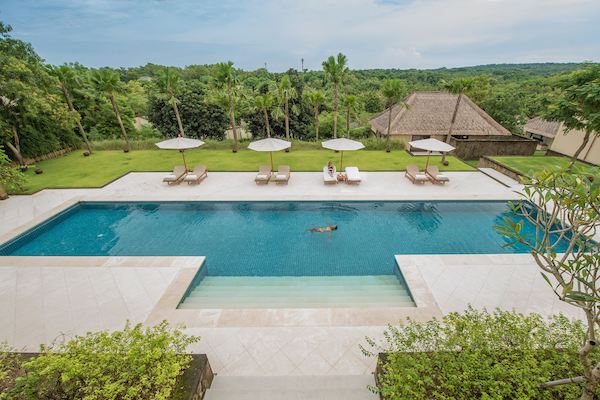 Set to open on March 30th 2018, the luxury resort is located in Bali's southern Nusa Dua district, keeping company with the multitude of other five-star establishments in the area; however, with three hectares of teak woods and lush Bali jungle, REVĪVŌ will provide a peaceful, isolated oasis to rejuvenate mind, body and soul. The resorts 16 Bali-style suites will have access to the on-site restaurant, pool-side bar and lounge, spa, and hybrid fitness spaces.
"We are thrilled to be opening the first resort of REVĪVŌ in Bali, to meet the increasing demand for rejuvenating, mindful travel," said Gordon Oldham, the founder of REVĪVŌ. "We truly believe that the holistic wellness offering, led by a team of experts in their respective fields, will raise the bar for a new level of luxury retreat in Asia."
The resort's central wellness concept revolves around three main components: REMISSIŌ (spa), NŪTRIŌ (food), and MOVEŌ (fitness). The spa employs authentic, ancient Balinese healing techniques in its therapies while integrating modern spa facilities like Jacuzzis and infrared saunas for a rounded experience, while the sustainably sourced, organic menu is designed by nutritionist chef Aliwalu, who has created Balinese-fusion dishes: using only seasonal ingredients, the dishes are high in protein and healthy fats while being low-carb and gluten-free.
If you thought this resort was all about relaxing though, you'd be wrong – at least, in the traditional sense. REVĪVŌ does away with notions of relaxation and rejuvenation meaning lying around and chilling out (although, of course, there's the opportunity for all that with a pool-side lounge and their indulgent spa therapies). The extensive on-site fitness facilities include a yoga barn, a martial arts hall, a reformer Pilates studio, a gym with TRX, boxing and kinesis equipment, a 25-meter lap pool and a huge 1,500-square-meter landscaped park. The focus is on dynamic, hybrid workouts that will challenge and inspire you, helping you sweat out the stress and rejuvenate emotionally and mentally through physical activities.
Using guests unique nutritional needs and DNA testing, REVĪVŌ is offering the bespoke wellness experience many luxury resorts are beginning to turn to. Additionally, a range of expert-led immersive retreats are available to choose from: focuses include emotional balance and mind training, detox and organic weight loss, sleep well, anti-ageing, destress and relaxation, and mother-to-be programmes, which are all available in three to 14-night packages. The retreats aim to aid individuals in mind training and improving self-awareness to continue their holistic healing journey.
Of course, this is just the beginning for the wellness resort franchise: with a Komodo Island Wellness Cruise in the pipeline and a REVĪVŌ Château de Fiac, France planned for mid-2019, REVĪVŌ are just getting started.
Follow REVĪVŌ on Instagram @revivo_wellness_resorts