Are women still leading wellness? What about Millennials? Should we be visiting urban retreats in cities or nature bathing in forests? If the latest wellness travel trend report from the Global Wellness Summit is to be believed, the answer to that last question is 'both'. Co-Founder, CEO and Chairman of the Global Wellness Summit Susie Ellis talked us through the modalities and movements she's observed in the past year gathering momentum in the wellness world. From integrating wellness tech for optimising our sleep to taking a 'wellness sabbatical', these are the wellness travel trends to have on your radar for 2020 and beyond.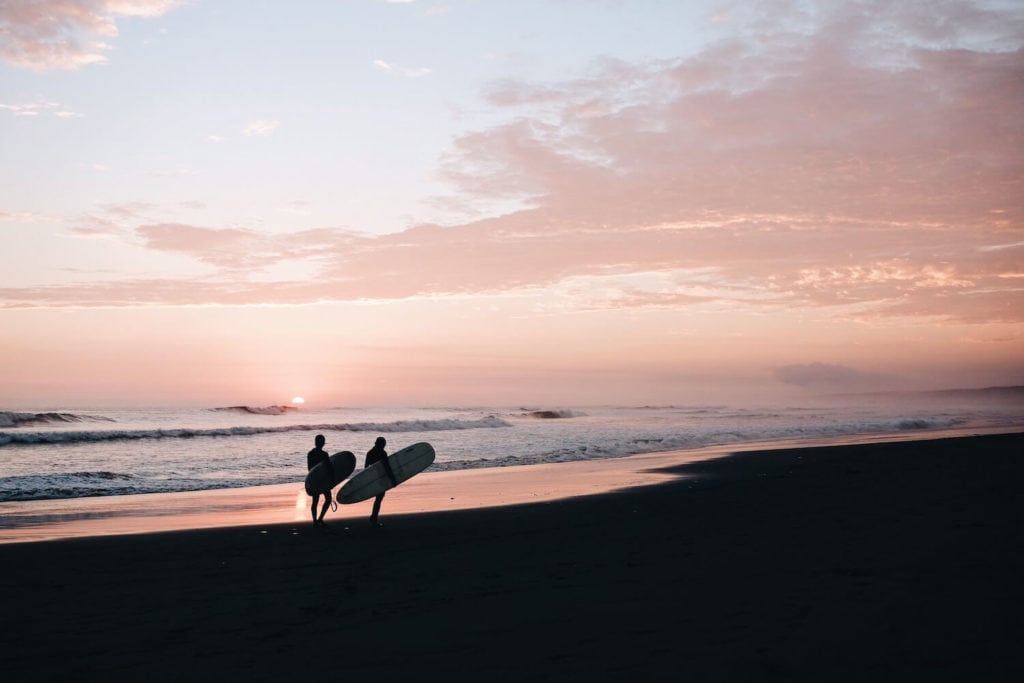 The Circadian Traveller
We're just beginning to understand sleep, and it's going to remain a cultural obsession for the next year as we work out not just how to optimise our sleeping habits at home, but also while we travel. Jetlag hacks are going to be central to the conversation, with apps like Timeshifter giving travellers a personalised and actionable plan on how to optimise themselves through timezones.
Find sleep retreats on Compare Retreats
Slow Wellness Travel
More than half of the worlds' population lives in cities, and that's expected to rise to 68% by 2050 according to the UN. A backlash to our busy urban schedules, 24-7 on-demand tech-centric lives, overtourism and the unsustainable side of travel, slow wellness travel is the 2020 trend to look out for. 'Slow wellness travel' translates to travelling at a human pace, and sustainability focused movements like #flyshame and #trainbragging are some of the core trends emerging in this area—wellness travellers are looking for a way to limit their impact on the earth, either by travelling in a more eco-friendly way or by staying at home. Slow wellness travel rejects bucket lists and says yes to low-impact, off-the-beaten-track adventures like hiking or cycling holidays.
Find eco retreats on Compare Retreats
The Urban Wellness Resort
With Aman and Six Senses both opening properties in New York in 2020, it's not surprising that interest in urban wellness is on the rise. People seeking short breaks or staycations in their hometowns are looking for places to retreat while at home, and wellness membership club concepts like Fivelements Habitat in Hong Kong and COMO Urban Escape in Singapore are predicted to flourish in cities around the globe.
Find urban retreats on Compare Retreats
Switching on the "Belief Mechanism"
Spirituality is hardly new, but with a rising interest in ancient modalities like TCM, Ayurveda and meditation over the last year, a focus on spirituality and connection with the self is expected to come into its own in 2020. There's predicted to be a surge of radical spiritual seekers and consciousness explorers looking to try everything from gong baths to neo-shamanism to immersive energy healing.
Find spiritual retreats on Compare Retreats
Forest Everything
Shinrin-Yoku, known to the West as 'forest bathing', has become a major trend this year both within the wellness and medical community: the NHS in Scotland is now prescribing 'time in nature' for some preventable lifestyle diseases. This trend is set to continue, with people going back to nature and seeking the deepest possible experiences: "Not off the beaten track, but off the track." As wild, remote, and digitally disconnected as you can be will be the trend of years to come.
Find nature retreats on Compare Retreats
The Future is Female
Wellness has always been female-led, but we're going to begin to see a new kind of "fierce, feminist wellness travel". Women-only resorts and programmes will dominate and tough adventure retreats, as well as those that focus on women's sexual wellness, are set to bring in a new front for women's wellness.
Find women's retreats on Compare Retreats
The New Longevity Economy
It used to be all about anti-aging, but the silvers market is being rebranded to make aging cool. The look and language of the over 55's wellness will be rewritten in luxury and wellness travel, as the older generation seek bolder adventures and transformative experiences to improve their wellbeing physically, emotionally and mentally. It's said that 55 is the new 35 and as people live longer, it's never too late for reinvention—as this evolving market proves.
Find transformational retreats on Compare Retreats
The Wellness Sabbatical
A newly coined concept from the Global Wellness Summit, 'The Wellness Sabbatical" trend will see work and wellness blended together. These wellness travellers are flipping the switch on the short breaks trend and going away for longer periods—usually for a minimum of three weeks. These travellers won't be disconnecting, though: they'll remain in touch with their offices and continue to work remotely while they engage with wellness programmes or activities away from home.
Find a luxury retreat for a long stay on Compare Retreats