Three days, over 20 hours of panels and presentations, and more than 40 speakers, the Global Wellness Summit brought together hundreds of delegates in Singapore to explore some of the biggest issues and hottest trends in the wellness industry today. Some of these trends have been gradually building into the biggest wellness topics of 2019 showing that they're much more than passings fads—and its the trends with staying power that we're most excited about. These are Compare Retreats top takeaways from this years' Global Wellness Summit, and what to look out for in the next year of wellness.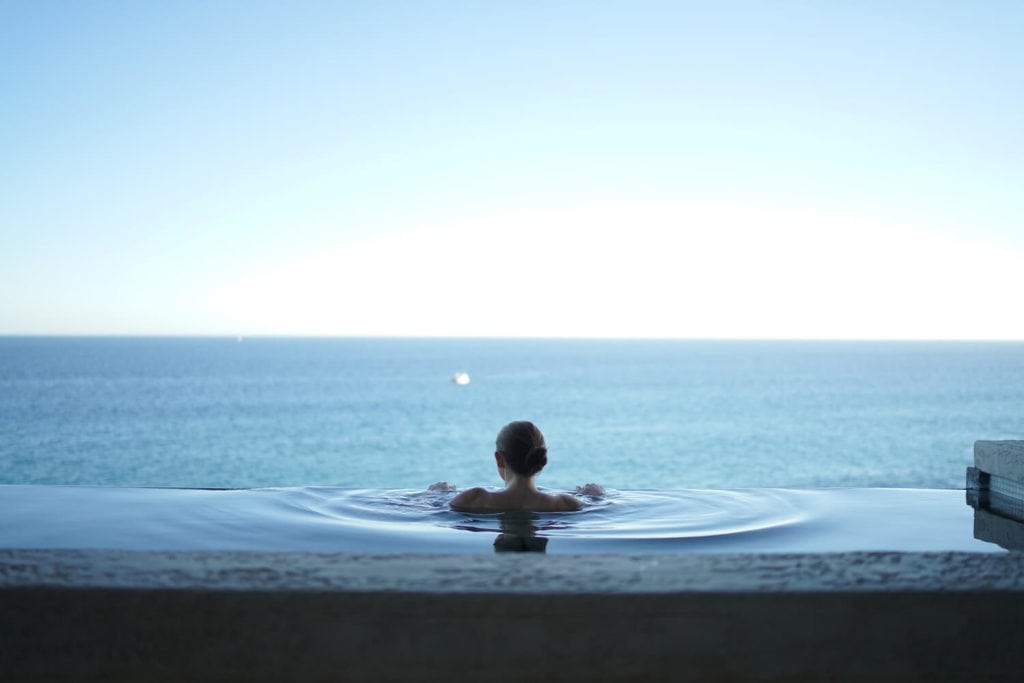 Positive Aging
The 55+ Market
Everyone loves to talk about Millennials, but this year—and beyond—it's all about the Silvers. Big spenders who aren't being catered to in the wellness world, the experiences this mature market are seeking out are completely different from the generation setting the trends. According to David Harry Stewart, CEO of Ageist, this brand-loyal market is seeking transformational, bold, exciting adventures that make them better versions of themselves. "The vast majority of financial assets are with people over the age of 50… This is the most powerful, most discerning consumer in human history. This isn't limited to one culture or one country, we're talking about a global consumer."
Longevity, Not Anti-Aging
Just as the conversation around the 55+ market is changing, so is anti-aging. Gone are superficial skin-deep beauty treatments, replaced with therapies to impact your biological age. "Wellness is making up for where medicine is lacking," said Dr Chris Renna, the founder of LifeSpan Medicine, pointing to the way modern medicine is designed to react rather than prevent. The science of anti-aging is focusing on methods of prolonging and enhancing life through reversing the epigenetic biological clock rather than chronological age. Genomic testing, peptides, exercise, supplements, customised diets, exosomes and stem cell research are all being explored as possible treatments, and Renna pointed to a clinical study by geneticists in California which used growth hormones to reverse all nine men in the study by over two years to highlight the possibilities of this growing research area.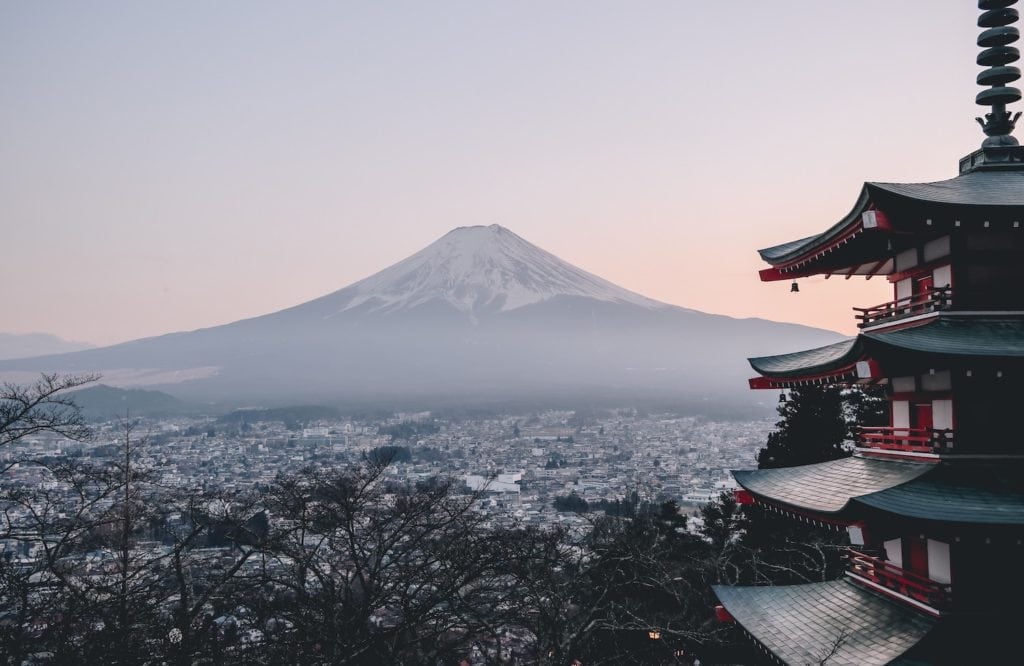 Asia
The Asian Century
As one of the largest wellness markets, wellness in Asia is taking over all others as we get stuck into the Asian Century, as Cathy Feliciano-Chon pointed out: "Asian economies will be larger than the rest of the world combined." Feliciano-Chon pointed to health issues like swelling and aging populations, low fertility and pollution as drivers for the wellness market to excel in Asia. Tech-savvy and entrepreneurial, Feliciano-Chon noted that the region would lead the way in wellness with next-gen business leaders, a boom in wellness tourism and a growing awareness of mental health.
Chinese Wellness Market
Everyone wants a slice of the action in China, but what is happening in its wellness market? "There's a silent wellness revolution happening in China," said Frederick Chavalit Tsao, the founder of OCTAVE Institute. He pointed to government initiatives as Chinese consumers become most interested in health and wellness. Agility Research & Strategy released a report on Chinese Millennial and Gen-Z consumers wellness habits: "They are some of the most curious consumers: extremely informed and curious," noted Agility's Managing Director Amrita Banta.
Mei Zhang, the founder and chairman of WildChina, noted that anyone looking to get involved in the Chinese market should be careful to not underestimate the consumers, who are not the selfie-taking stereotypes commonly portrayed in media, but mature, savvy explorers seeking high-quality experiences over products. David Udell, group president for Hyatt Hotels Corporation, highlighted that "Health is the new wealth," where engaging in wellness activities is aspirational and signals status, while Victor Koo, chairman of Heyi Holdings, noted: "A lot of it is driven by technology. A lot of [Chinese consumers] plan their purchases via the internet and social media research. China right now is between 'get rich' and 'live rich.'"
J-Wellness
Hot springs (onsens), wellness and vegan-friendly cuisine inspired by Zen Buddhism, and meditative temple stays are just some of the alluring wellness travel prospects highlighted by Yoriko Soma, CEO of Conceptasia Inc, Japan and co-chair for the Global Wellness Summit 2019. Beyond the travel sector, Japan is developing 'smart cities' to improve the wellness of urban environments, promoting workplace wellness to keep people active, and investing in 'super aging'—tech for the elderly. J-beauty is about to become the latest beauty craze, with brands like Tatcha and Shiseido appealing to international markets with a "high-tech, high-nature' approach being favoured among younger consumers.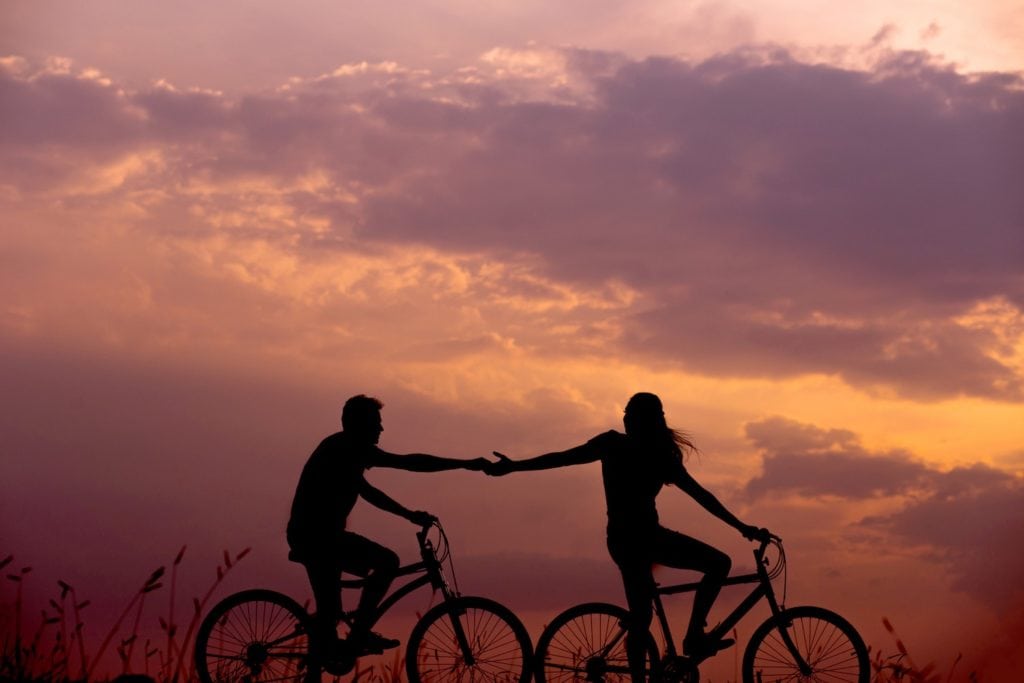 Social Health
Community Ties
One of the biggest trends this year is community health: how our interactions, businesses and projects can make the world a better place. John Wood, founder of Room to Read, founded his non-profit, "to break the cycle of illiteracy," and encouraged others to explore how they can impact health socially. He highlighted the sustainable self-help model used by Room to Read which involved the community in building schools and creating education programmes. While some areas of wellness already integrate elements of this into its model—in wellness tourism, for example, resorts like Nihi Sumba and Song Saa use their luxury wellness retreats to fund community projects—this will become a much more important trend for both business owners and consumers in 2020. 
Purpose
It's a big question, but there's no need to get too existential. As Patricia Dwyer—founder and director of The Purpose Business—put it, purpose is to "intentionally act with positive impact to others." It'll be the question on every wellness founder and CEO's lips for the next year, especially as the importance of social impact and community wellness is emphasised.
Women in Wellness
Women have dominated the wellness world for a while, and tend to be more receptive to new, alternative and out-there modalities. Women will continue to lead the movement, but they're interests are turning further towards empowerment and community: there's more demand for bolder, braver, tougher adventures for solo female travellers, dedicated women-only spaces and more desire to explore sexual health and pleasure.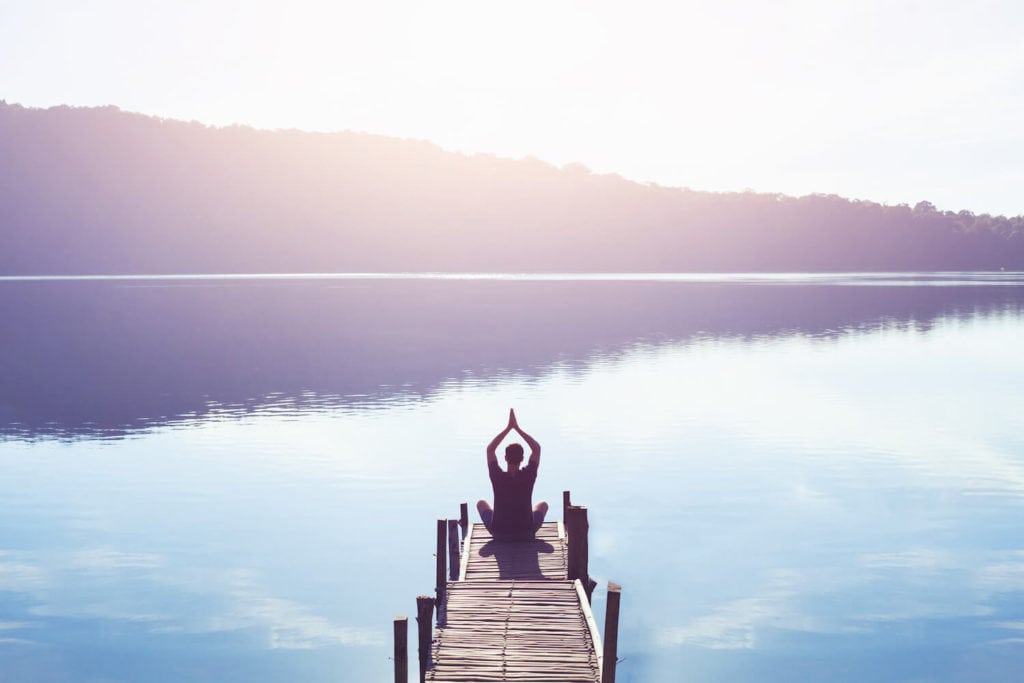 Natural Healing
Forest Bathing
For the next year, it's all about getting back to nature. Dr Qing Li—author of Shinrin-Yoku: The Art and Science of Forest Bathing, and president of the Japanese Society of Forest Medicine—delivered a keynote on the shift back to nature. The power of nature has been on the Global Wellness Summit's radar since 2015, but it's been picking up momentum this year and will continue to do so in 2020 as it influences not just travel but also homes, schools and offices too. More wellness retreats are incorporating immersive nature activities, and going deep into the wild has been tipped as a major wellness travel trend for 2020.
Energy Healing
No longer the woo-woo magic of the past, energy healing is taking on a new life in 2020 with a neo-shamanic twist. Anna Bjurstam, VP for Spas & Wellness at Six Senses Hotels Resorts Spas, has played a pivotal role in curating Six Senses new 'Grow a New Body' programme which involves energy healing and spiritual shamanic practices and shared her personal story and experiences of energy healing. Sacred geometry and psychedelics such as Ayahuasca are piquing interest, and Bjurstam sees energy healing as a natural progression in the pursuit of consciousness and the mindfulness movement as people seek more natural and ancient healing practices. 
Spirituality
The holistic space has been growing for several years, so it's perhaps a natural next step that wellness warriors are stepping further into spirituality. Professor Martin Palmer, the secretary-general of the Alliance of Religions and Conservation (ARC), highlighted the benefits of belief in his keynote on religion: economics, education, and community, as well as being a driver of religious tourism. Retreats and experiences that help people connect more deeply with themselves, the world and communities are expected to increase over the next year as questions of purpose become more important.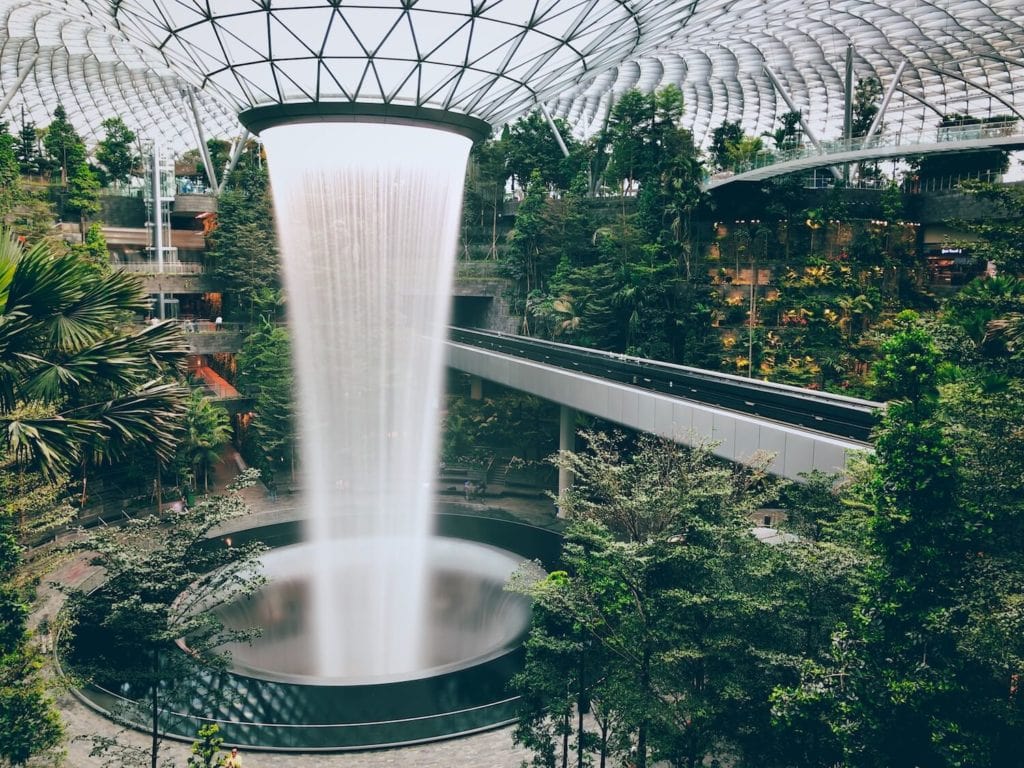 Environment
Urban Wellness
By 2050, the UN estimates that 68% of us will live in cities, despite the well-documented negative effects of urban spaces on our physical, mental and emotional health—which is why wellness in cities is so important. In 2020, New York alone will welcome Aman, COMO and Six Senses into the fold, and the rise of 'wellness clubs'—places like Fivelements Habitat in Hong Kong—will gain in popularity over the next few years as people seek environments that support a wellness lifestyle at home and away. "[We want to] help to connect the dots between the people in cities and the resorts—someone can come to the resort in Thailand and then go home to the club in New York," said CEO of Six Senses Hotels Resorts Spas, Neil Jacobs.
Wellness Residences
It's about more than beautiful gyms and high-tech yoga studios: our homes need to be optimised for our health too. Homes of the future can be expected to get a wellness makeover as we place emphasis on the environment around us. Neil Jacobs, revealed that Six Senses is embarking into this space with the opening of its first wellness residences in 2021. "Around 50% of our new deals all have a residential component. In New York, we're part of a mixed environment, with 230 residential condominiums and we're doing our first club, Six Senses Place. It has a strong wellness thread going through the club—it's social, too, but it's driven by wellness."
Sustainable Designs
The next frontier of how we tackle climate change goes a little beyond getting rid of plastic straws. Integrating sustainable design into our buildings, homes and offices from the get-go eliminates a lot of problems further down the road. Bill Bensley, the renowned architect and interior designer whose latest projects include Shinta Mani Wild and Capella Ubud, suggested amending the guidelines used to build hotels and resorts with attention to destruction of the natural habitat, upcycling and recycling old materials, and integrated energy-saving measures: "If we can influence how people think about wildlife and that it's truly important in the balance of the world, maybe we can change something."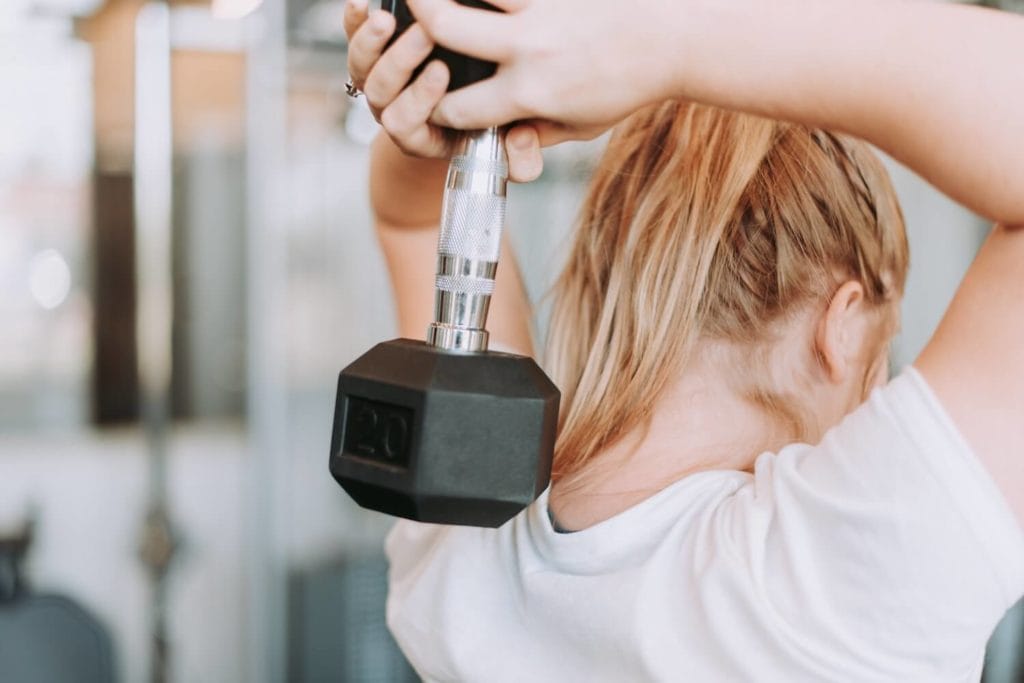 Lifestyle
Food as Medicine
We know that diet is important in weight loss and body composition, but over the next year, people will begin to tap into more personalised diets and the notion that food can be healing. Naveen Jain, the founder of Viome, showcased how gut biomes were a far more important marker of health than DNA testing and could help minimise chronic disease and inflammation through developing customised nutrition plans for people. Hong Kong chef and founder of Grassroots Initiatives Peggy Chan highlighted how chefs and the food industry can also make adjustments to the sizing of their portions and sourcing of ingredients to make dining out more nutritious and improve sustainability in the kitchen.
Goodbye Burnout
Burnout has been the buzzword of the past year, with good reason: WHO included it as an 'occupational phenomenon' in its updated International Classification of Diseases in May this year, and it's been estimated that 60% of absenteeism is related to stress and burnout. Melisse Gelula, co-founder of Well+Good, gave a talk on her personal experiences with burnout and the culture surrounding it: "I've learnt just how many wellness leaders are part of the wellness walking wounded… I want to advocate for an introspective sabbatical, not simply to make you more productive. I don't argue its a great side effect, but we really have to find out what fills us up, not just in service of our wellness mission, but in service of ourselves." Noting that the body will, "take on pain for inadmissible emotions"— physical symptoms for stress like headaches, nausea, back pain, IBS, and even asthma—Gelula suggested we re-evaluate how we measure success. "Doing nothing involves letting go of busyness as an identity, exhaustion as proof of your efforts, and productivity as a mark of your self-worth." As the wellness sabbatical is tipped as a travel trend for 2020, we hope to say goodbye to burnout as we prioritise health and happiness.
Natural Movement
Going to the gym does not equal good health—or, it's not the only way, according to the Global Wellness Institute's annual research report, Move to Be Well: The Global Economy of Physical Activity. Redefining and renaming the Physical Activity sector—valued at US$828 billion—senior research fellows Katherine Johnston and Ophelia Yeung highlighted the importance of natural movement. From doing chores around the house to walking to work, this low-impact, accessible and time-efficient form of movement can counteract sedentary lifestyles. Yeung noted natural movement was how most physical activity was conducted up until very recently: "In a hundred years we went from harvesting potatoes to being potatoes." Johnston highlighted that people living in the Blue Zones—generally considered the healthiest areas in the world because of high longevity—get their physical activity through natural movement, making health accessible to all.
Preventable Diseases
According to the Centers for Disease Control, in 2017, '69% of all deaths globally each year are a result of preventable diseases.' This is the first generation who are expected to not live as long as their parents, and there's a growing awareness that one of the biggest factors is lifestyle, from movement to pollution, social interactions to nutrition. The Global Wellness Institute continues to focus on this issue through the Wellness Moonshot, an initiative designed to educate and create a wellness community dedicated to getting rid of preventable diseases. Global Wellness Summit co-founder Susie Ellis highlighted in her opening speech that over the next ten years, the Global Wellness Institute would be placing more emphasis on results and tackling chronic issues like diabetes, obesity, and mental health.
Sustainable Fashion
In Hong Kong alone, 370 tonnes of fabric waste is disposed of daily, said Ronna Chao, the chairman of Novetex Textiles. "It's very easy for anybody to point blame, but it doesn't mean you're less guilty. It's important to look at oneself first, and look at your accountability." Sustainability in the fashion industry has been a hot topic this year, and many wellness initiatives at the Global Wellness Summit this year were exploring more sustainable ecosystems. Buddhagirl's latest initiative is LANA: Look Around, Not Ahead, encouraging consumers to reuse and upcycle their existing wardrobe or do clothes swaps with friends and family. "The one thing that has to change is our value system" said Jessica Jesse, founder of Buddhagirl. "The next generation is going to expect a different form of measurement for success than just the bottom line."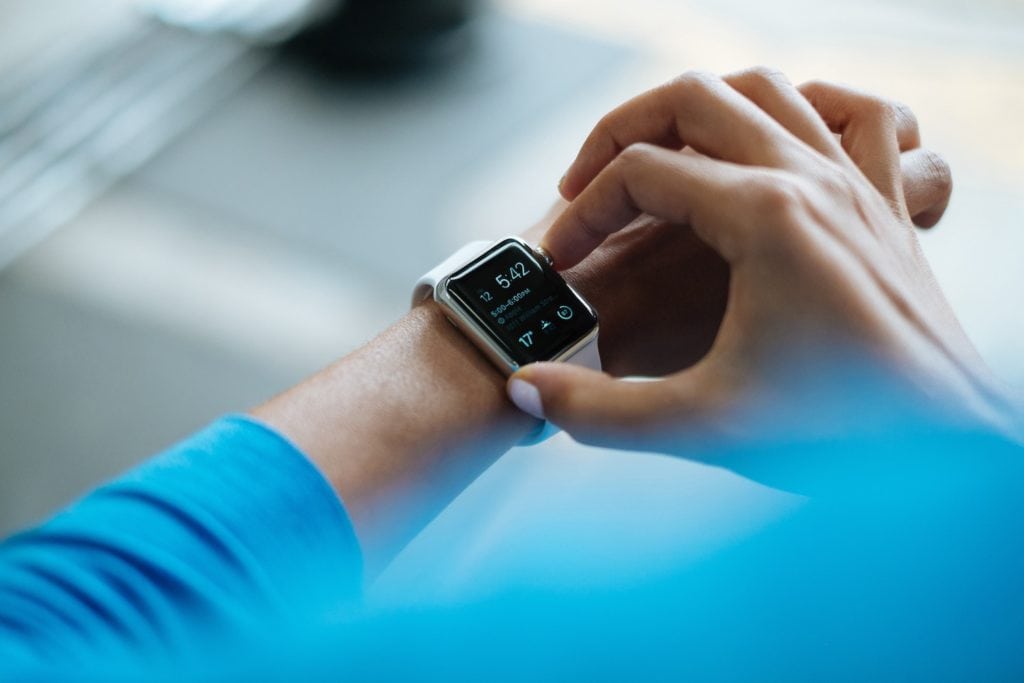 Well-Tech
App-Happy
While digital detoxing isn't impossible, if we've realised one thing in the last year, it's that it's a lot harder than it first appears. The solution? Using our technological powers for good. From jet-lag apps like Timeshifter to next-level guided meditation apps, Global Wellness Summit's speakers this year showcased a variety of ways that phone apps are making waves in a good way for our wellbeing. Rick Stollmeyer, co-founder and CEO of MindBody, suggested that tech could be used as a great platform to democratise wellness and find a way to bring benefits to a wider audience: he noted that around 50% of classes on the MindBody platform regularly had empty places that could be shared with the community to create more inclusivity.
Artificial Intelligence
Artificial Intelligence (AI) is one of the rising trends coming out of the Summit this year. Sony showcased its Aibo 'I-Dog', a robotic dog which moves and responds to touch and sound like a real dog, designed to be a companion to improve social health issues like loneliness. Looking to the future, AI could be used to enhance healthy lifestyles through things like cooking: managing our food intake and nutritional quality could improve diets of the future hugely.