When you think of romance, what image do you conjure up? Probably something along the lines of chocolate, champagne, and red roses. While we're hardly doing away with all romantic traditions, the future of romantic travel is embracing new notions of both romance and relationships: something that is more personalised, more inclusive and more expansive than anything that's come before it. That was the basis for Mr & Mrs Smith's 'Modern Love: The Future of Romantic Travel' report, which discusses how romantic travel is changing. Imagining what 'romance' means in 2030, the report, in collaboration with The Future Laboratory, discusses trends like single, platonic and polyamorous romantic travel and the role wellness will play in romantic getaways. Ahead of Valentine's Day, Compare Retreats chats with Mr & Mrs Smith founders James and Tamara Lohan on what the future holds for romantic getaways and the destinations breaking the mould now.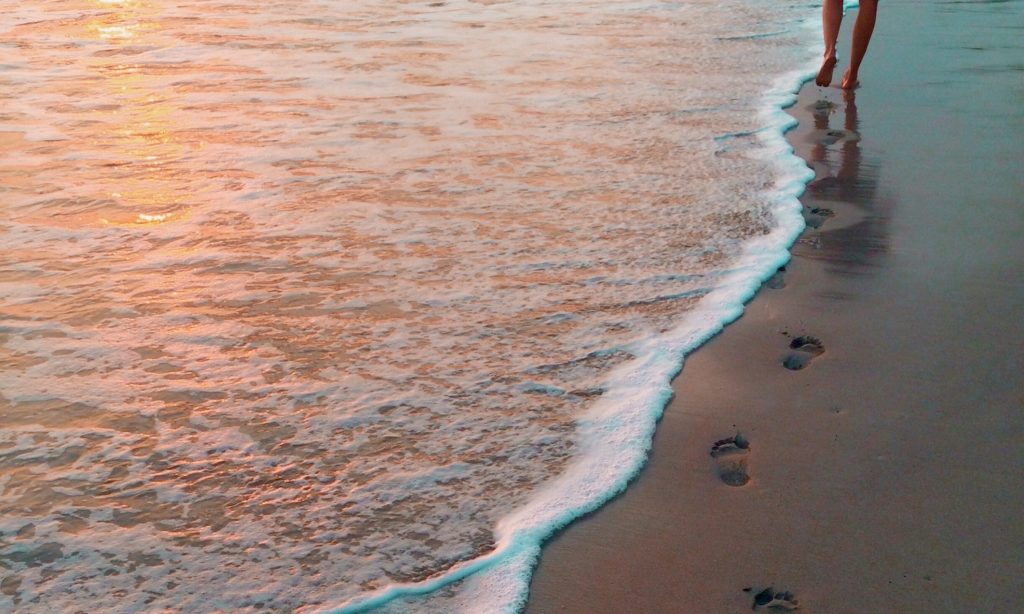 Which luxury resorts and hotels are your top picks for truly unique romantic experiences?
We've recently fallen for Iceland's Retreat at Blue Lagoon, where rooms have their own private mineral-rich thermal springs for partners to soak in. And then there's Soneva Jani in the Maldives, where bedroom roofs retract so you can stargaze from bed with your loved one. But, as the report points out, romance means different things to different folk. For the curious-minded, there's the enigmatic Dutchess in upstate New York, where phones are forbidden, food is slow and seasonal, and a lack of distractions allows for quality time together.
See also: 7 Luxury Romantic Wellness Retreats For A Valentine's Day Escape
Alternatively, at Mauritian eco-resort Salt of Palmar, guests are encouraged to connect with locals through skill-swaps. Share your English-speaking know-how with locals, for instance, and learn to make soap or weave a basket in return. It's less about expressing desire through material means and more about partners creating a romantic narrative they can share for years to come.
"By 2030, our widely held notions of romance will have expanded considerably to become broader, more diverse and more meaningful than ever before. As people re-evaluate their relationships with themselves, each other and even the planet, romantic travel will foster human connections and intimacy in an increasingly automated world."

The Future of Romantic Travel, 2020, Mr & Mrs Smith and Future Laboratory
The report points towards 'romantic getaways' incorporating more definitions of romance. What elements of traditional romance will stay, which will go, and why? Are you excited about these changes?
Our hope is that the report inspires hotels to be as imaginative as they can in their approach to romantic getaways. Of course, there are many couples who want champagne and candle-lit dinners, but hotels could shake up these well-worn tropes and adapt to new ideas by, say, offering low-proof or non-alcoholic cocktails (in response to the growing number of travellers favouring sobriety), more risqué surprises in minibars and hotel rooms that can sense your mood.
It's about tinkering with the formula to take it to a new level: for example, a zero-impact tasting menu for two in a scenic setting, with lights that dim or brighten in response to personal biometrics. Or swapping a king-size for a California king bed so three isn't a crowd. And, when it comes to thruples, hotel rooms could be personalised for polyamorous getaways, with three robes to wear, three chocolates left at turn-down and other embracing touches. The Greenwich Hotel in New York recently swapped single day-beds beside their spa pool for doubles and added veils to create intimate private spaces for two-plus trysts. We're excited to see that romantic offerings are changing to become ever more inclusive and inventive.
"With 67% of UK adults craving more romance, according to eHarmony, there are clear opportunities for hospitality and hotels to rekindle butterflies-inducing moments in their customers' lives. Bubbles and roses will no longer be the cultural kingpin of romance. A range of options, from nature and ayahuasca to city breaks and civic altruism will allow couples to curate and customise the ways in which they connect with each other, as well as where they do it."

The Future of Romantic Travel, 2020, Mr & Mrs Smith and Future Laboratory
The report touches on wellbeing experiences which are becoming more popular on romantic breaks to create greater intimacies. Which wellness practices do you see popping up more in the future in this regard?
Yes, hotel spas – many of them destinations in their own right – are starting to shift their focus towards spiritual rejuvenation, shareable romantic treatments and sexual self-care. Euphoria Retreat in Mystras is a great example of this, with treatments drawing on the medicine of ancient Greece and China, as well as next-gen scientific thinking, to include metabolic boosts to your blood profile, therapeutic workshops and couples massages that go deep.
See also: 7 Healthy Honeymoon Destinations For A Couples Retreat
Bio-positive beauty will also come to the fore, with Earth-kind treatments, sustainably sourced through the supply chain, for ultimate peace of mind. All signs point to psychedelic experiences being more widely available and varied while you're away, especially as more and more countries legalise. So, you may find hotel spas offering CBD-oil massages to enhance sleep, infused chocolates or tinctures in hotel minibars.