Despite the Global Wellness Summit's location switch to Singapore, Hong Kong is hardly short of wellness events for October. From the return of the Food's Future Summit with panels on health and sustainability to luxe relaxation sessions at Fivelements Habitat, you won't be short of activities this month to keep you fit and focused. Check out the wellness events in Hong Kong you can't miss this October.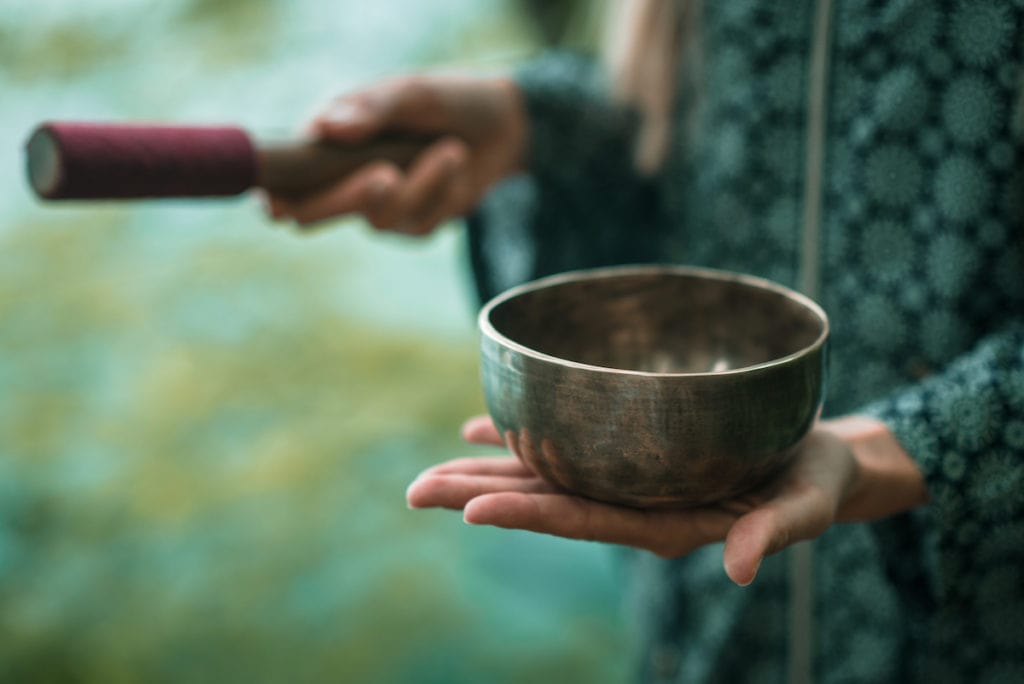 Oct 2-3: Yoga Sequencing Like a Boss with Amy Ippoliti
Yoga teachers can add on to their existing training with this intensive two-day course will breakdown the asanas to help teachers create safer and more effective sequences for their students and own yoga practice. Sign up here.
Oct 4 & 18: TRE® (Tension & Trauma Release Exercises) with I-Living
Learn the self-help tool of TRE® (Tension & Trauma Release Exercises), which helps you physically release muscular patterns of stress through vibrating. Often referred to as a 'shaking meditation', the therapy is overseen in a safe environment, where you'll be taught techniques to use at home. Learn more here.
Oct 4-25: #CarrytheCup Coffee Pop-Up at Lush
Off the back of launching the first plastic-packaging free store in Asia, Lush's new Naked Shop in Causewaybay is offering sustainability-minded consumers a free cuppa if they bring along their own reusable cup. Partnered with FAIRTASTE and OATLY, the coffee-fuelled initiative will run for 21-days continuously through October. Learn more here.
Oct 5: Pink Season 2019 Health Forum (POSTPONED)
This health forum covers health and medical topics that impact the LGBTQ+ community in Hong Kong, like LGBTQ+ mental health, transgender health and transitioning, gynaecological health, dating someone HIV+, and more. A variety of speakers from organisations like AIDS Concern, Gender Empowerment and the Red Ribbon Centre, along with doctors and GPs, will join the event. Find out more information here.
Oct 5 – 20: LUXARITY Preloved Luxury Pop-Up
Hosted this year at Lane Crawford IFC, sustainable fashion-tech brand LUXARITY are hosting a two-week pre-loved pop-up where savvy shoppers can pick-up luxe second-hand designer clothes that don't cost the earth—literally and metaphorically. Find out more here.
Oct 10: Ancient Tibetan Singing Bowls
Discover the magic of Tibetan singing bowls, which aid deep relaxation and meditation through harmonic vibrations when placed on the body. Led by Anne Cousin and hosted at Fivelements Habitat Hong Kong, this event is a must for anyone who's feeling stressed out. Learn more here.
Oct 11-12: Food's Future Summit
Back for a third year, the Food's Future Summit by Foodie is bringing together the innovators and experts in food, tech and wellness for two-days of panels, keynotes and discussions on issues of sustainability, changes in the F&B industry, and how food affects our wellbeing. Expect plenty of delicious dining, foodie exclusives, and inspiring debates. Buy your tickets here.
Oct 11: Sacred Sound Journey Experience
Sound artist and meditation guru Malbert Lee will lead a meditative session of gongs, singing bowls and breathwork to help you relax, destress and clear negative energy. Held at Fivelements Habitat Hong Kong, guests can opt to join a plant-based buffet dinner in the lounge after. Find out more here.
Oct 11: Breaking The Stigma of Mental Health
Hosted at Campfire Wong Chuk Hang with the support of Mind HK, CreativeCreativeCreative and Odile Thiang are leading a sharing session of mental health stories, to break the stigma and reclaim the narrative. The event is free, with breakfast and coffee provided. Sign up here.
Oct 13: Mindful Eating with Fivelements
"You're not what you eat but how you eat." Examining our relationship with food, Jennifer Yip and and Fivelements Habitat Hong Kong's plant-based kitchen invite guests to join for a mindful eating session, which includes breathwork practice, guided meditation, sensation-opening exercises, and a plant-based lunch. Sign up here.
Oct 15: Mama Needs a Mocktail
Everyone needs downtime, especially mums, and Honi Honi has partnered with Urban Hatch to do just that. Expectant and new mothers can come together for a fun social, signature mocktails from Honi Honi, and pre- and post-natal tips from midwife and Urban Hatch Founder Sofie Jacobs. Sign up here.
Oct 15: Morning Mindfulness at MANA!
Veteran vegan eatery MANA! Have launched a new community series at its newest Star Street location, designed to kickstart your day with a 30-minute meditation led by Lululemon ambassador and mindfulness instructor Maggie Lin—and a little vegan coffee wouldn't hurt, either. Learn more here.
Oct 26: HK50 Island Race
Starting from The Peak Galleria and ending at Wong Nai Chung Gap, this epic race across Hong Kong Island comes in two categories (24km and 50km), welcoming a range of running abilities. The route encompasses some of Hong Kong's best-known peaks, like Mount Parker, Jardine's Lookout and Violet Hill, so you won't be short of stunning outlooks over the city. Register here.
Oct 26-27: Shi Fu Miz Festival
Escape the city on Cheung Chau Island as Shi Fu Miz Festival returns. Part music festival, part wellness gathering, the event includes live performances, DJ sets, yoga sessions, art activities, and talks and workshops from Green is the New Black and NO!W. In a bid to make the festival more environmentally friendly, the organisers have removed single-use plastics like water bottles and straws (make sure to BYO water bottle) and have arranged beach cleanups during the event. Buy your tickets here.
Oct 28: Vegan Sushi Class with FoodCraft
Impress your friends with your plant-based cooking skills after a vegan sushi masterclass with FoodCraft. You'll learn the art behind Japanese cuisine, culinary techniques, and take home the eight different sushi types you'll make in class, along with the recipes to whip them up later. Learn more here.