On Wednesday 26th August, Compare Retreats and Aro Hā invite you to join our free online 24-hour mindful silent fast, where you will be connecting with the masters of all major spiritual traditions, by abstaining from solid foods for one day. Led by Aro Hā Co-Founder Damian Chaparro and Compare Retreats Founder Dervla Louli, this virtual mindful silent fast invites you to experience fasting, silence and unplugging. 
Out of all the retreat experiences our Founder Dervla Louli has tried, Aro Hā's day of mindful silent fasting was the most impactful. For her birthday she's inviting you to join her for this virtual Aro Hā experience led by Damian Chaparro to encourage accessible home wellness. ​
Introduction
What: A 24-hour virtual Mindful Silent Retreat
When: Wednesday 26th August, Q&A Session at 9:00 am HKT on @compareretreats IG
Watch Damian's video guide here and tune into @compareretreats IGTV

Join Aro Hā Co-Founder Damian Chaparro and Compare Retreats Founder Dervla Louli on a virtual Mindful Silent Fast on Wednesday 26th August. The 24-hour retreat is based on three elements: Fluid Feast, Sacred Silence and Unplugging. Guests are invited to experience the benefits of mindful silent fasting at home.

Watch Damian's introductory video on how mindful silent fasting works and what to expect.

Start your morning by joining the live Q&A session with Compare Retreats Founder Dervla Louli and Aro Hā Co-Founder Damian Chaparro at 9:00 am HKT, on Compare Retreats' official Instagram page @compareretreats. From 26th August morning, there will be an IGTV available on Compare Retreats Instagram page, which can be accessed anytime.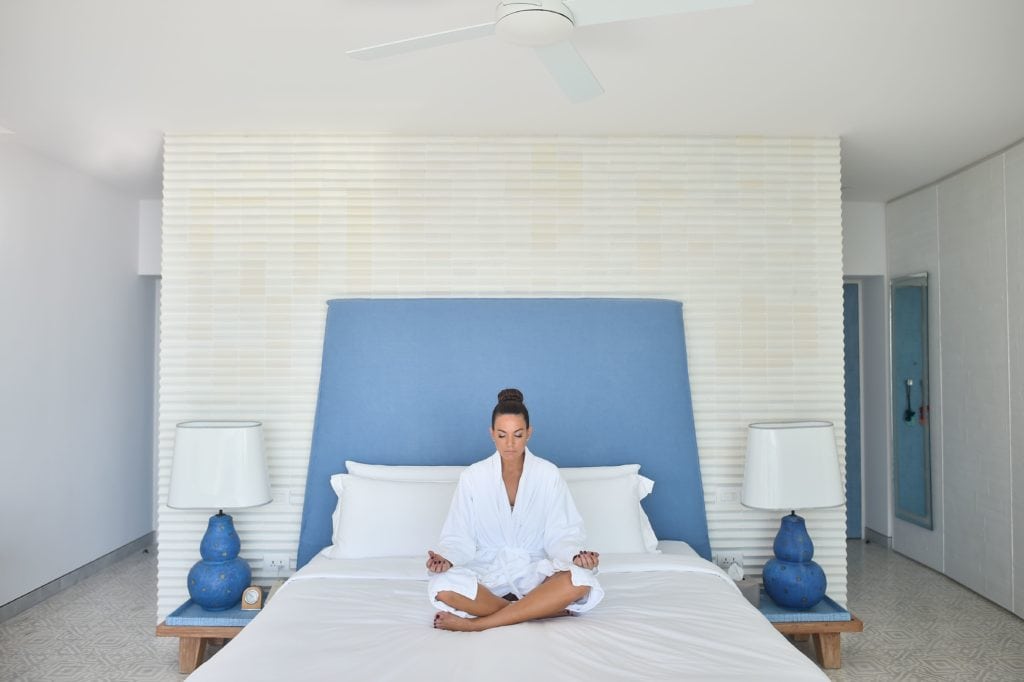 The retreat

For 24 hours, guests are encouraged to refrain from solid foods, speaking to other people, and using technology. If you can, switch off devices and only eat from the Fluid Feast Menu (which includes Inflammation Reduction Tea, Cacao, Green Goddess Juice, Mindspring Tea, Ayurvedic Tea). Whenever you feel hungry during the day, drink something.

Drink approximately 400ml of water every two hours, and spend time in nature where possible. Remember to nourish your mind with meditation, rest, and conscious movement throughout the day. Try to avoid food, alcohol, synthetics, screens (with the exception of the morning Q&A session), news, shopping, socialising and work.

Stay up to date on @compareretreats IGTV page.

Note: These guidelines are for reference only. Please consult with your doctor if you have any questions or concerns regarding personal health.