An escape from the stress of the rat race, Plantation Villa is an eco-friendly Ayurvedic and yoga retreat in Sri Lanka with a focus on holistic health, mindfulness and 'nature therapy'. Surrounded by lush tropical gardens, 'going green' becomes very literal here – and perhaps it is the gorgeous natural surroundings that make Plantation Villa's approach to wellness more than about just your state of mind.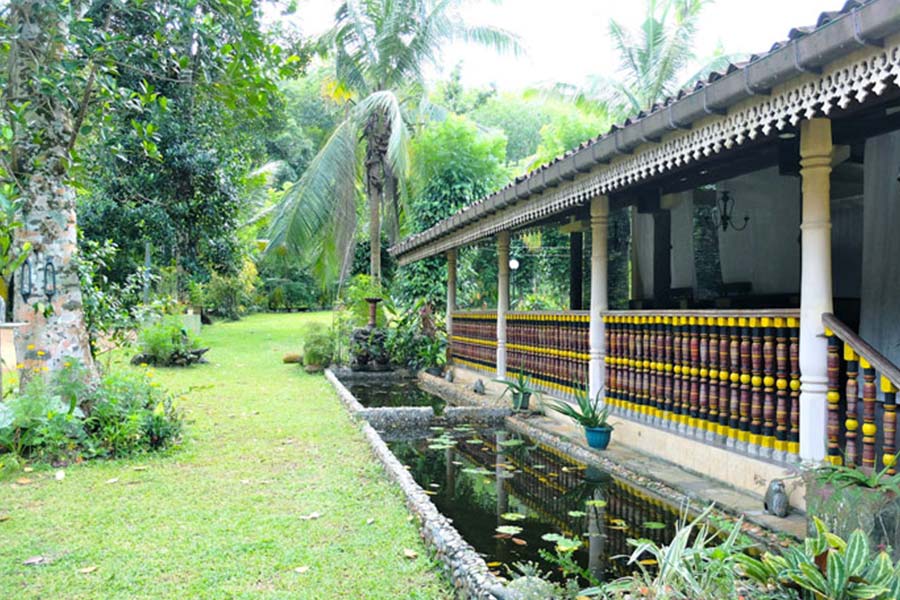 Location
Resting on a 30-acre rubber, coconut, cinnamon and black pepper plantation, Plantation Villa is located 15 kilometres from Kalutara City Centre. It is approximately 45 minutes from Colombo and 80 kilometres from Bandaranaike International Airport.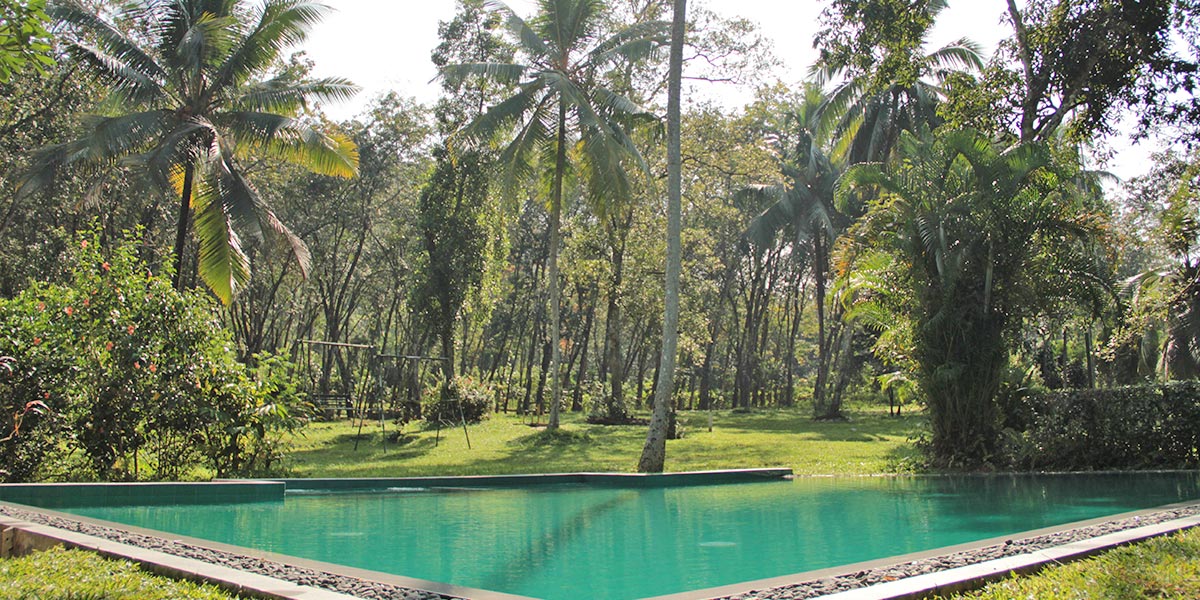 Accommodation
Surrounded by tropical flora and fauna (including rare birds and butterflies), The Plantation's main villa consists of eight rooms (two Suite Rooms and six Deluxe Rooms), plus six Standard rooms in an accompanying lodge. Circled by an open verandah, both structures are decorated in a contemporary colonial style replete with wooden beds, traditional carpets and quaint lamps. The Suite and Deluxe rooms both have air-con (Suites also have bathtubs), while the standard rooms are cooled with ceiling fans. Other facilities include a pool and herbal steam chamber.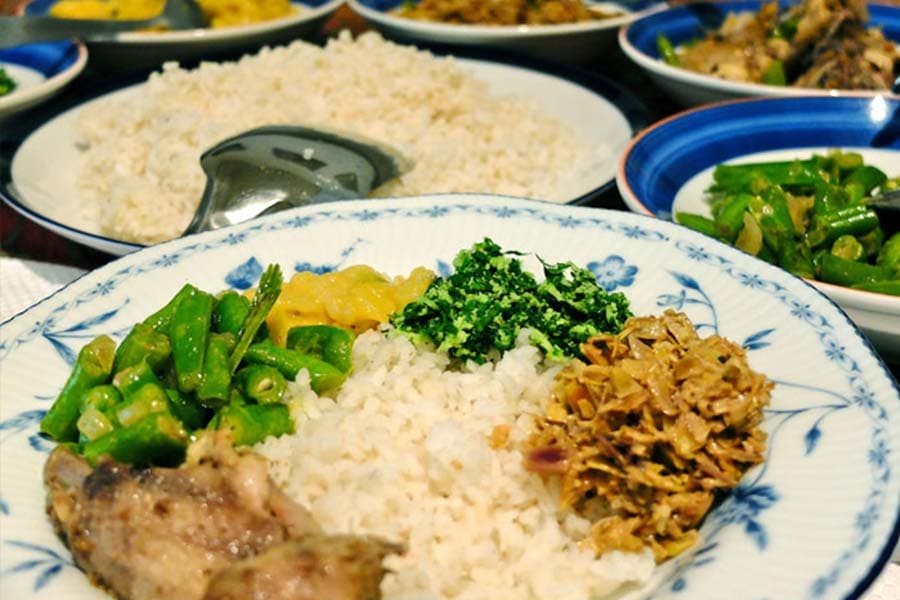 Food Programme
Plantation Villa follows a 'farm to plate' policy. The retreat has an organic garden with fruit and veggie patch, spice and herb plot and natural spring-well, so fresh ingredients and clean drinking water are harvested straight from the earth. Ingredients that can't be sourced from the garden are sourced locally from surrounding farms. Serving various traditional Sri Lankan dishes, the retreat encourages guests to eat nutritionally-balanced meals in line with their body type. Meals are aligned to each guest's specific 'dosha' (Ayurvedic constitution) and is supplemented with Ayurvedic herbal teas and medicines. The retreat's in-house Ayurvedic doctor liaises directly the chef, ensuring dishes are custom-tailored with no artificial taste enhancers. The retreat also hosts cooking demonstrations to guests who are interested.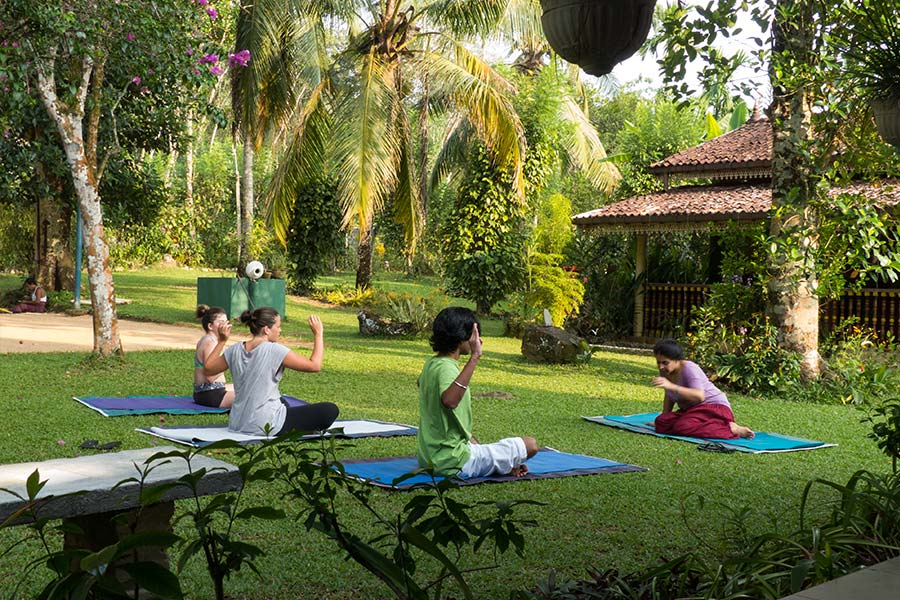 Treatment Programme
Supervised by a team of qualified Ayurvedic doctors, senior therapists, coaches, healers, meditation masters, clinical psychologists and yoga instructors, the team at Plantation Villa knows their stuff. Ayurvedic therapies lie at the heart of the retreat and there are three main packages to choose from: 'Detox', 'Full Ayurveda' and 'Weight Loss'. All packages include a consultation with the Ayurvedic doctor, meals and daily yoga and meditation classes (which are performed outdoors under the trees). The Plantation also runs a range of speciality retreats with themes that include Reiki, Raw Food, Meditation and 'New Woman' programmes. Other recreational options include bike rides, volleyball, bird watching, cooking classes and fruit picking on the estate.
Results
Expect to feel…like your spirit is aligned with nature's simple rhythm. If you're looking for something extra on your holiday, the retreat organises whale and dolphin watching tours. It's a (very!) early start, but a truly magical experience when you spot one.
Contact bookings@compareretreats.com to book your luxury wellness retreat