From physical fitness to the balancing of mind, body and soul, Hong Kong's wellness movement is alive and well. The dynamic scene has at its helm a group of people leading the charge, constantly pushing the boundaries. This week, in the lead up to International Men's Day, we're putting the spotlight on Hong Kong's top men in wellness. Check out the guys at the forefront of Hong Kong's wellness revolution.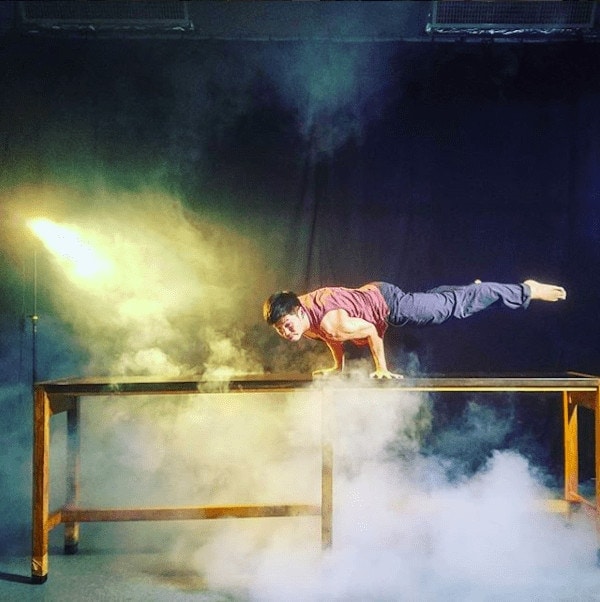 Teddy Lo
Teddy is the founder of Trybe HK, the city's leading movement facility and training centre for gymnasts, acrobats and weightlifters. Teddy's entrepreneurial endeavours have been inspired by his constant desire to learn: he is an avid student of acrobatics, Muay Thai, the circus arts, and more. His passion has led him to help others find their feet, and stay on the move.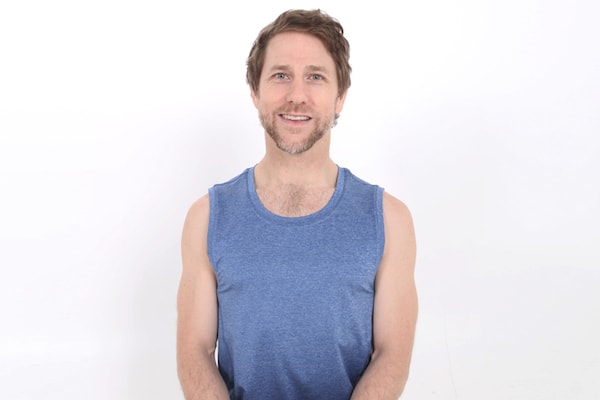 Patrick Creelman
The founding yoga teacher at PURE, Patrick is one of Asia's most notable yoga instructors. He has helped countless students achieve their wellness goals, and helped more than 700 qualify as teachers in their own right. Patrick helps people find a rare moment of pause in a city that never seems to stop, freeing their minds from the pressures of everyday, urban life.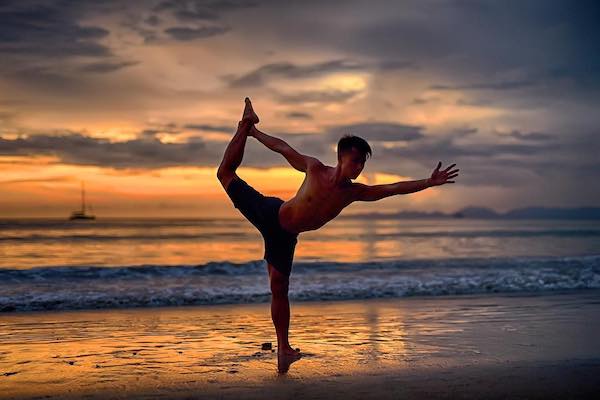 Victor Chau
Victor Chau is one of Hong Kong's leading yoga instructor. He has led retreats across Asia and Oceania and teaches in both English and Mandarin. A Lululemon ambassador, he is also the co-founder of the Mentorship Weekend workshop—a community for newly qualified yoga instructors to support, communicate, and expand their own teaching practices.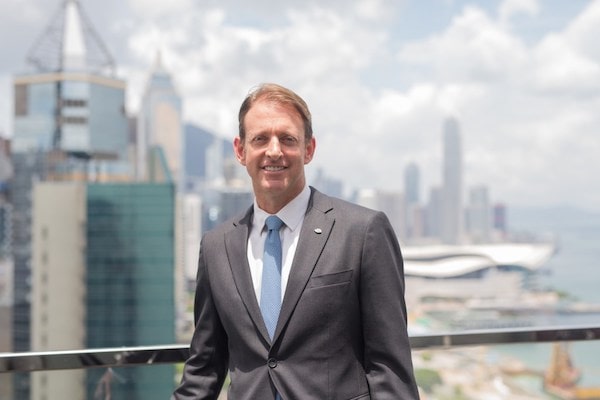 Jeremy McCarthy
The Mandarin Oriental's Group Director of Spa, Jeremy has nearly three decades of experience in the wellness field under his belt. An authority in the field, he has overseen the spa offerings at some of the world's leading facilities, expanding our horizons and continually evolving what we know wellness to be.
See also: Jeremy McCarthy Of Mandarin Oriental On The Psychology Of Spas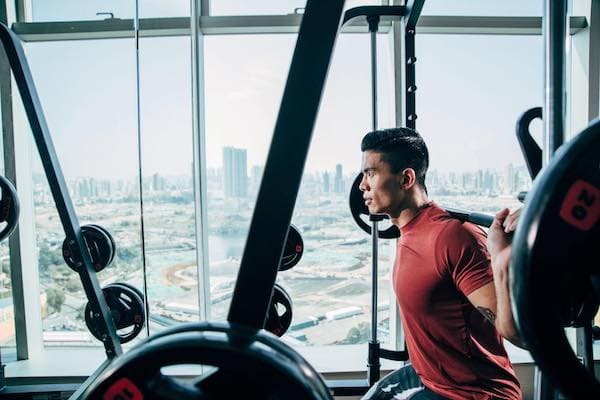 Ocean Leung
An Adidas ambassador, a senior fitness instructor at Goji Studios and passionate rugby player, Ocean is an all-around wellness professional who uses his own experiences to inspire others on their way to becoming fighting fit. With more than 10 years' experience under his belt, he now focuses on bodybuilding, strength and conditioning training.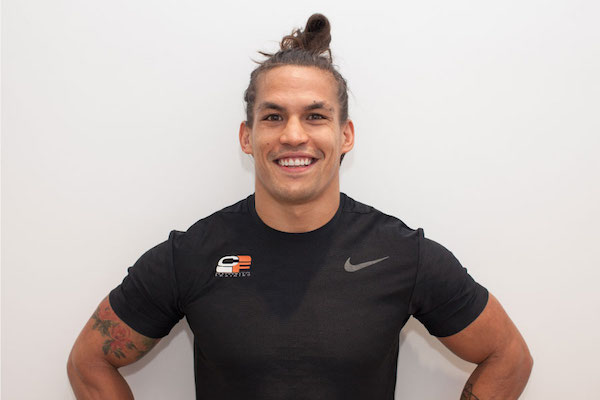 Ant Haynes
The co-founder of Coastal Fitness (alongside brother Ed), Ant is a Hong Kong-born fitness coach and competitive cross-fit athlete, in his own right. He coaches group fitness sessions and works with clients one-on-one to help them achieve their health and wellness goals and to reach their own, personalised version of optimal wellness.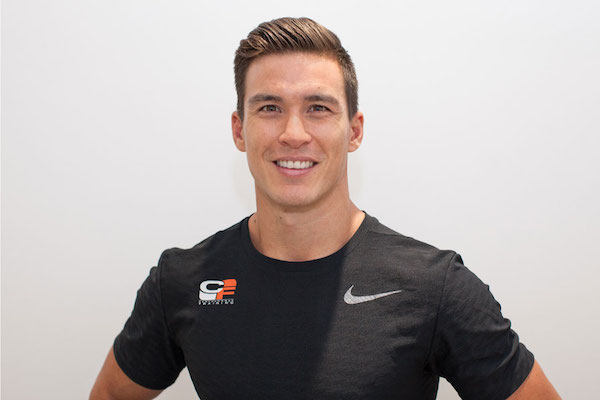 Ed Haynes
Of course, we can't talk about one brother without mentioning the other. As Coastal Fitness' co-founder and its Managing Director, Ed has turned a passion for fitness into a lifelong career. A former international rugby player and a current CrossFit competitor on the Asian circuit, he draws on his own fitness journey to inspire and help others, along the way.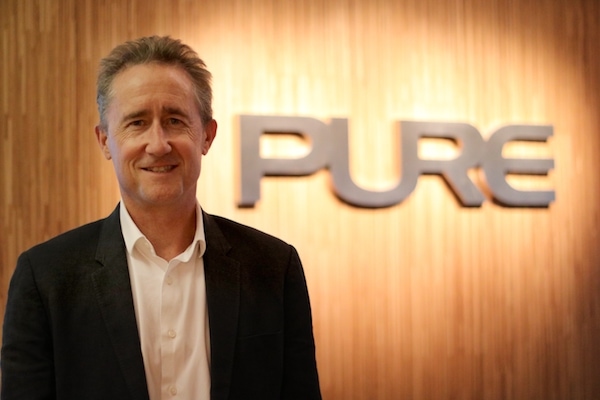 Colin has seized opportunities wherever they arose. A former competitive tennis player, he used the prize money from his first tournament so set up his first business, aged only 18. From there, his entrepreneurial spirit led him to found a tennis clothing company. A chance encounter on a golfing holiday led him to take a yoga class with his would-be business partner. Some years later, PURE was founded, and the rest is history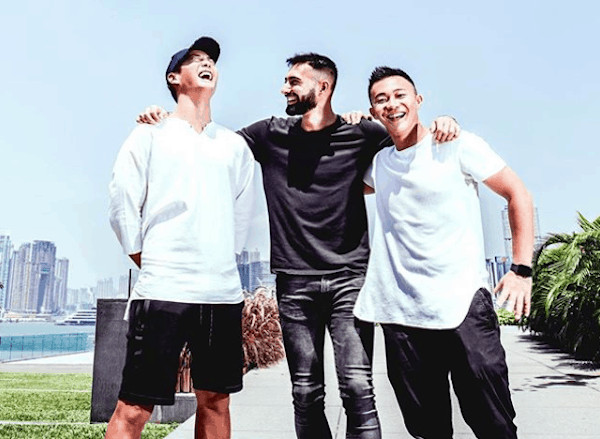 Gianni Melwani, Gary Wan & Charles Ng
This Hong Kong-based trio are the founders of Hybrid Group Asia, and wellness entrepreneurs in their own right. Together, they are credited with bringing numerous leading health and wellness events to Hong Kong. Among these are the Spartan Race, and IRIS Your Escape, Hong Kong's largest yoga and wellness festival which has since expanded into events all year round like the 360 Wellness Escape at Ngong Ping.
See also: 15 Wellness Events In Hong Kong For Your November Calendar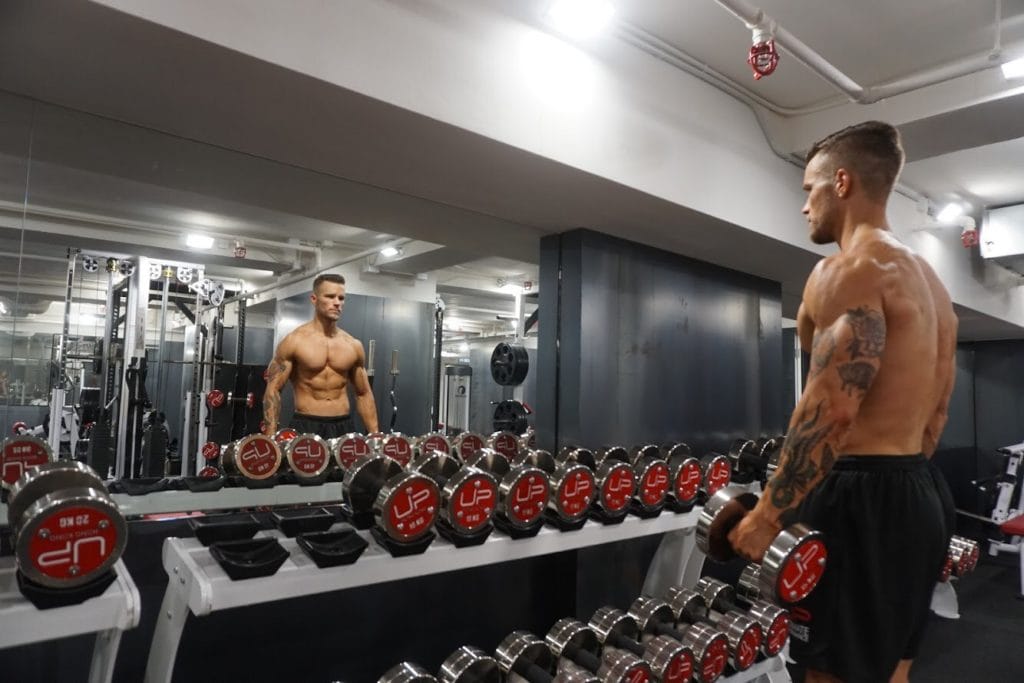 Matthew Leeb
American born fitness professional Matthew is a certified personal trainer and the Head of Education at Ultimate Performance. He uses his academic background in health and fitness to help tailor-make programmes for clients looking to transform their health and fitness levels from the inside out, with Ultimate Performance's trademark 12-week transformation programmes.
See also: What You Need To Know About Body Composition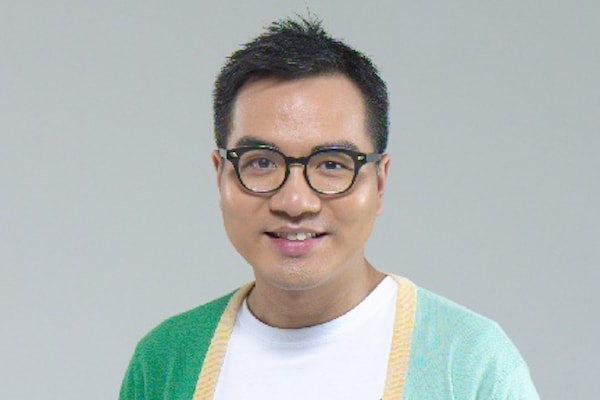 David Yeung
Environmental advocate and outspoken eco-warrior David is the founder of the Green Monday movement that has taken the world by storm.  Tackling climate change and animal welfare issues by encouraging individuals to adopt a cleaner, greener approach to their lives, David's vision has since spread to 30 countries and drawn in over three million participants.
See also: 13 Eco-Entrepreneurs In Hong Kong Shaking Up Sustainability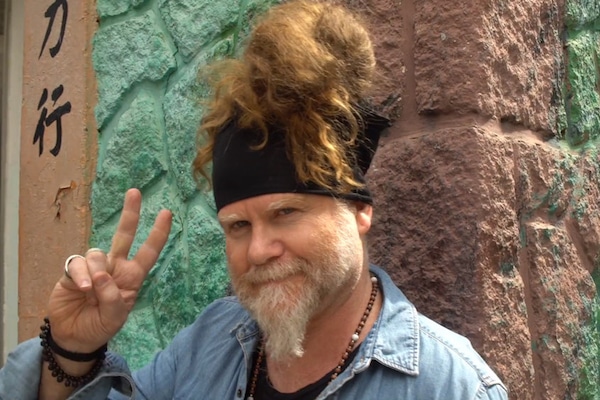 Bobsy Gaia
And talking of eco-wellness warriors… Beirut-born Bobsy has been advocating for sustainable business practices and lifestyle choices in Hong Kong since 1992. The founder of vegetarian and vegan favourites Bookwork Cafe and MANA! Fast Slow Food is a regular panellist on discussions around Hong Kong's environmental efforts, leading the forefront of the plant-based, cruetly-free food movement.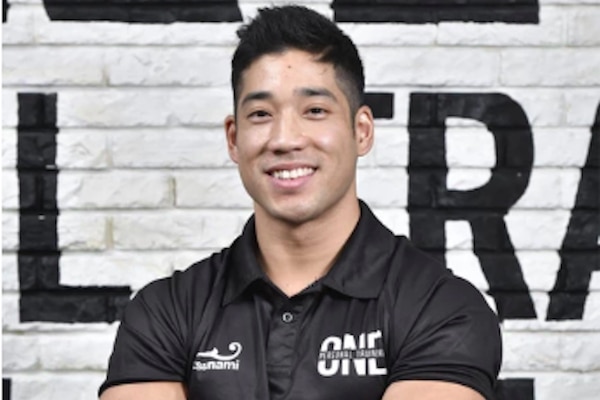 Benny Liu
Benny Liu is a believer in the benefits of short, frequent workouts to engage all the body's muscles. He is a strength coach and the Director and co-founder of ONE Personal Training: a training centre dedicated to helping its clients achieve their fitness goals, no matter what they may be.
Tommy Nixon
Nike athlete, model and basketball player with the South China Athletic Association, Tommy cut his teeth abroad, playing in Canada for both national and university teams. The 6'6 athlete also works as a coach for the Triple Double Basketball Academy, founded by teammate and the group's director, Duncan Reid.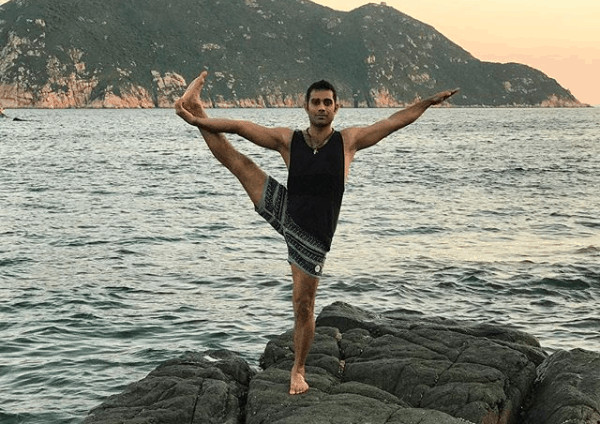 Dilip Pillai
The Keralan-born yogi was born into a family of yogic practicioners and wellness enthusiasts, and Ayurvedic traditions run in his blood. Dilip holds a Masters in Yoga Therapy, and is a qualified Pranic healer. He teaches vinyasa, hatha and core yoga sessions at Flex studios.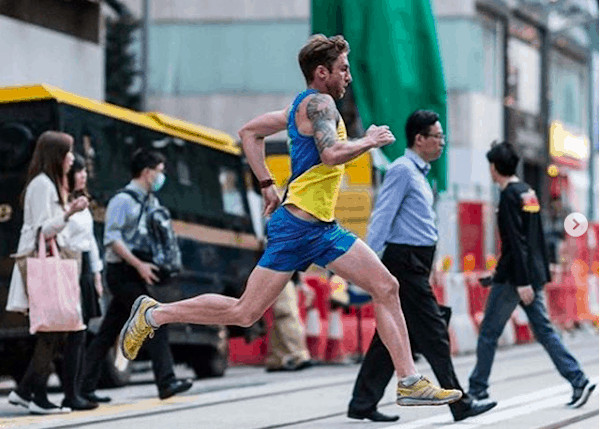 Vlad Ixel
Ukrainian born, Australian-raised trail runner Vlad is a leading athlete in his field. A marathon and trail runner, as well as a North Face athlete, he competes around the world. Vlad is also an advocate of the vegan lifestyle and living proof that a plant-based diet can fuel even the most active among us.
See also: Wellness Rituals: Vlad Ixel, Professional Ultramarathon Racer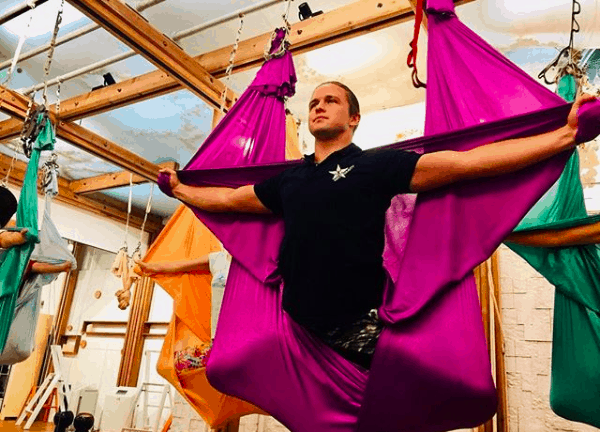 Tamer Begum
Tamer is a Lululemon brand ambassador and a leading anti-gravity practitioner and instructor. Since 2009, he has performed over 5,000 hours of training and has led events across Asia, the United States, and in Egypt. He has collaborated with leading professionals in the yoga, MMA and fitness fields to create a bespoke service for his clients.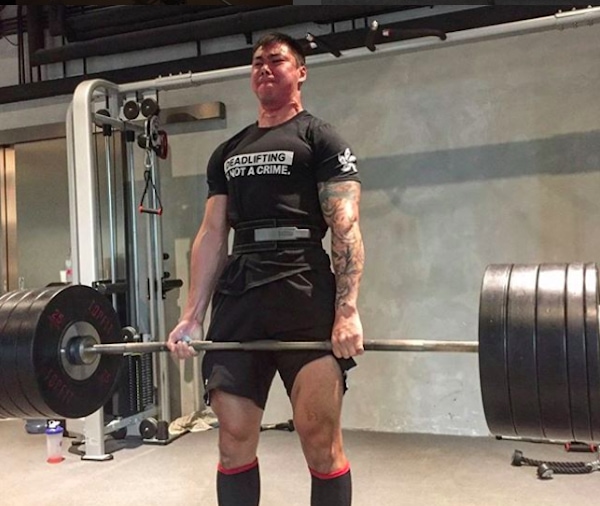 Ian Nam
Ian Nam left Ireland for Hong Kong in 2010, and hasn't looked back. The fitness fanatic began working as a personal trainer before founding his own training company in 2012 – Strength Culture. Working with the leading strength and conditioning centres in Hong Kong to provide personalised coaching services for their clients, Ian is also a competitive strongman.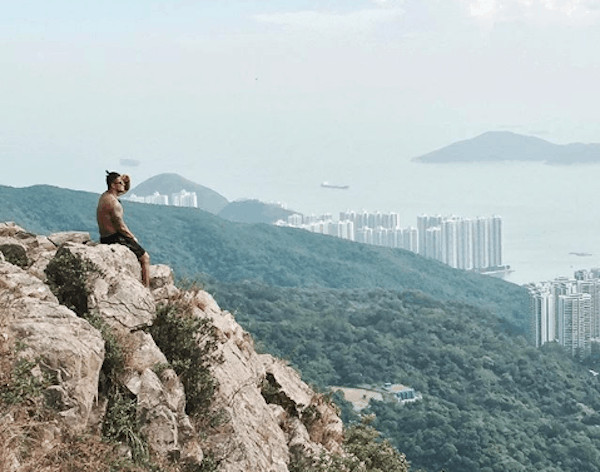 Denn Robles
Ian Nam's business partner and the co-founder of Strength Culture, Denn is a competitive weightlifter and Strongman, having competed at an Olympic level. He has been working with clients as a personal trainer since 2015, offering each a personalised approach, specifically designed to help them achieve their fitness goals.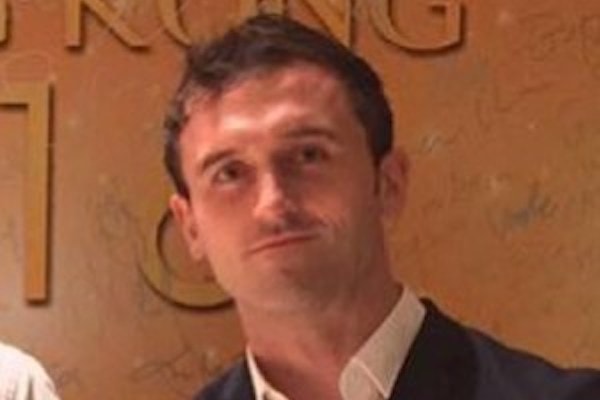 Pete Fisher
A former personal trainer, Pete is the co-founder of Nutrition Kitchen, an online meal delivery service for those looking for balanced, healthy meals on the go. Having experienced the challenges that come with living a healthy lifestyle in a city that seems to be permanently on the go, Pete aims to prove that not all quick fixes are problematic.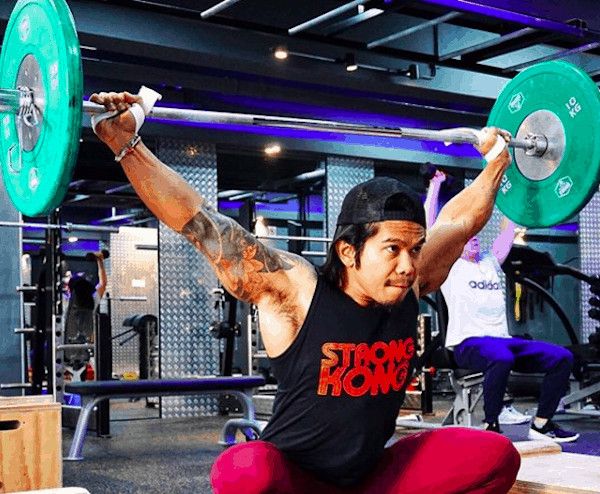 Jimmy Pang
Jimmy's initial foray into the field of sport was in skateboarding, but he soon found another passion and began his journey as a competitive bodybuilder. Today, he works as a personal trainer and draws upon a legion of experience in everything from CrossFit to TRX, which have helped him become a better athlete and as a result, a better trainer.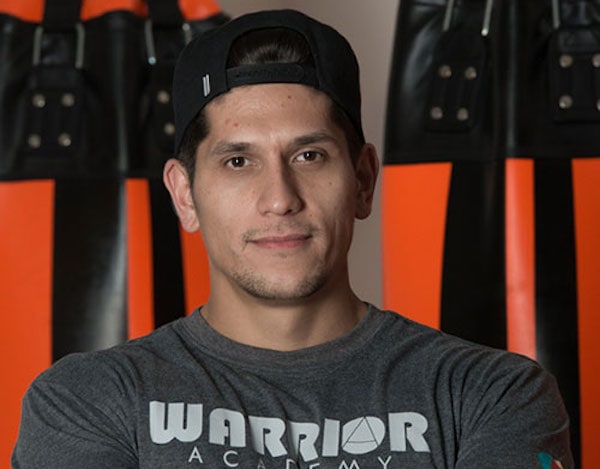 Dan Kan
A former golf and racquet sports instructor, Dan left his native Scotland to pursue a career in strength and conditioning in Hong Kong. The current Head of Personal Training at Goji Studios, Dan aims to help clients achieve their fitness goals by adopting a rounded approach to training and nutrition.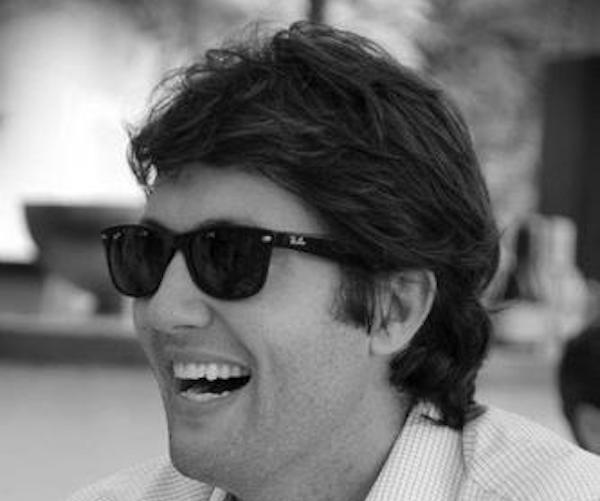 Max Von Poelnitz
Max left the rat race in search of a more balanced life, and one where he wasn't reliant on takeaway boxes filled with unhealthy meals. This search led him to found Secret Kitchen in 2011, delivering meal-prepped ingredients for those in search of healthy habits while living a busy life. His second business, Nosh, caters to those without the time to cook but who are still looking for quality, nutritious meals.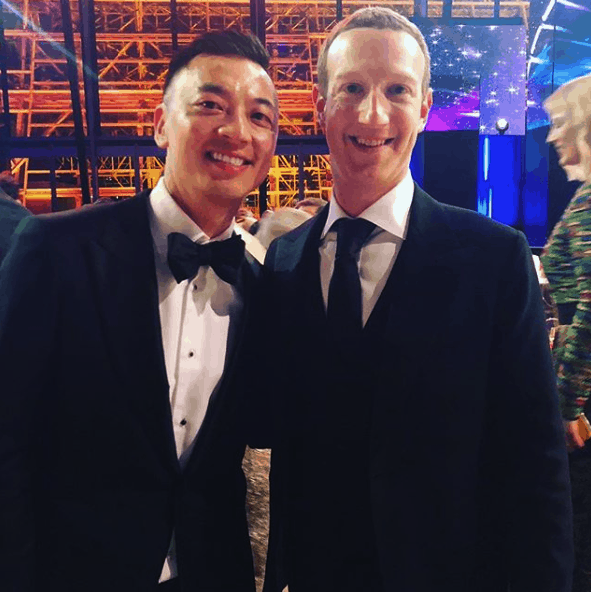 Danny Yeung
The founder and CEO of Prenetics, Danny is a serial entrepreneur whose most recent venture offers genetic testing services to its clients across Asia. Helping people understand and identify their dietary needs, nutritional intake and the exercises that will best help them achieve their goals, the testing service can also identify genetic predispositions to diseases and help people live their best lifestyle to prevent ill-health.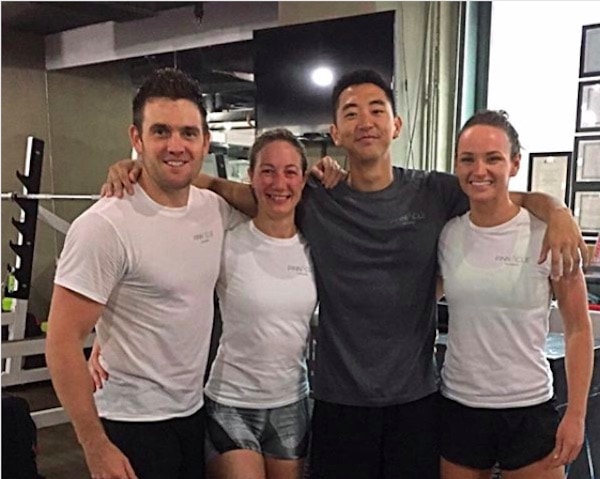 Tom Summers
The Head Strength and Conditioning Coach at Pinnacle Performance, Tom is an athlete who has competed in cricket, rugby and football at both local and international levels. He has helped professional athletes excel, from crickets to Olympic and Commonwealth athletes. Both UKSCA and NSCA certified, Tom also holds a degree in Exercise Physiology.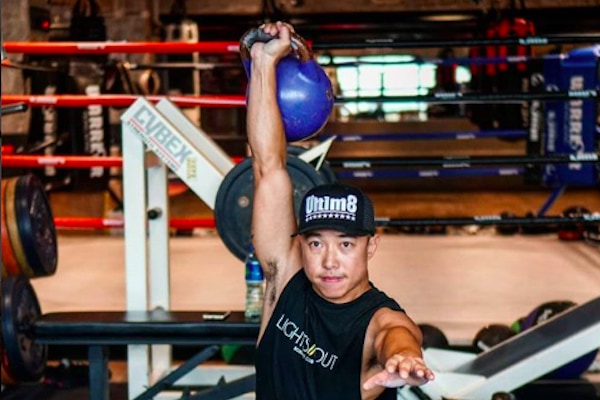 Billy Tam
A former architect, Billy traded in the architectural studio for a fitness one, and founded Warrior Muay Thai gym in 2013. He is also the founder, Managing Director and a trainer at the LIGHTS//OUT boxing gym. A firm believer in the benefits of hard work and a positive attitude, he coaches clients on the benefits of regular workouts and a balanced diet.
See also: The Top 10 Workout Tracks According To LIGHTS//OUT HIIT Instructors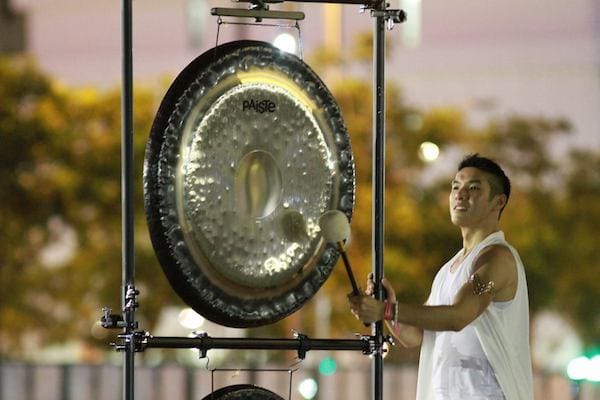 Malbert Lee
Malbert took his first yoga class in 2000, and has been enthralled with the field since. He incorporates meditation into his own practice, and has studied the benefits of sound healing and the impact it can have on mental, physical and general wellbeing. He offers a range of classes to students in Hong Kong.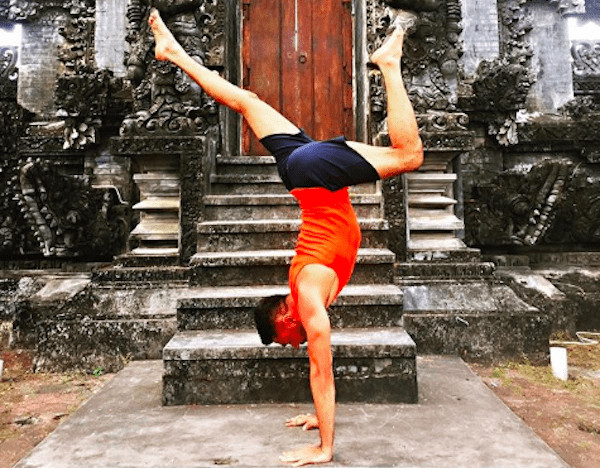 Anjan Kundu
Anjan has been sharing his yoga practice at PURE studios for the last eight years. Having studied the art of yoga since the age of six, he has competed in over 350 yoga competitions in his lifetime, and has been teaching for over 20 years. He teaches numerous forms of yoga, from hatha and vinyasa to wall rope yoga and healing, meditative forms.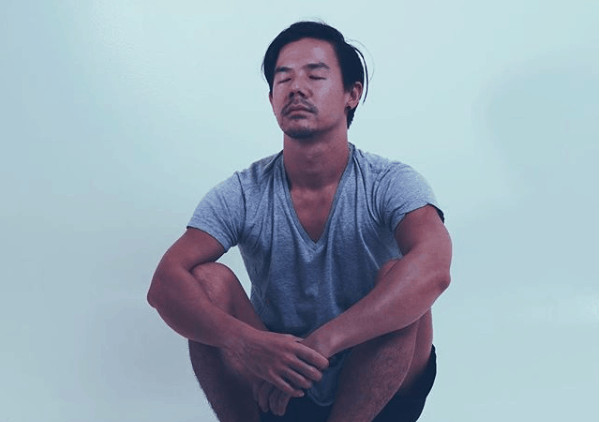 Will Tan
The search for a lifestyle change brought Will to the practice of yoga, and he hasn't looked back on it since. The PURE Yoga instructor first began his own yoga journey in 2008 and in 2011 he began training as a teacher. Since then, he has trained under Patrick Creelman and become an advanced practitioner in his own right.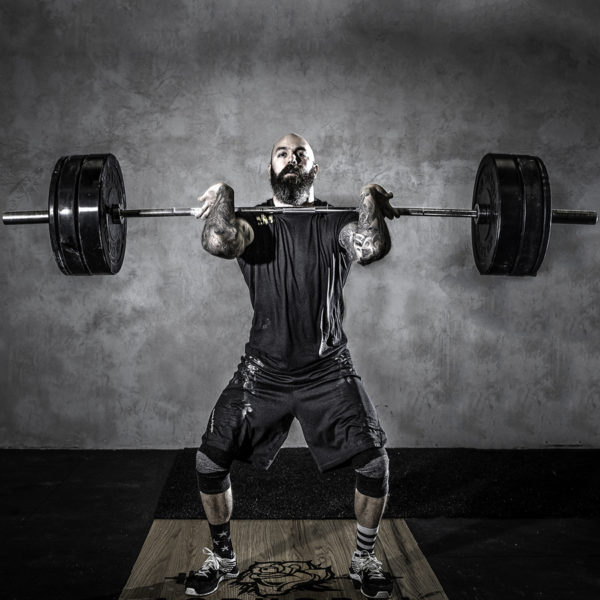 Taylor Rank
A CrossFit coach and one of the most respected qualified Strength and Conditioning experts in the U.S., Taylor Rank takes strong to a new level. After more than a decade of moving around the world—from training Olympic athletes in Washington to opening South Korea's first English-speaking Cross-Fit box—Taylor is now based in Hong Kong, offering personal training and coaching with CrossFit Asphodel.
Avelino Cortes
All-around fitness fanatic Avelino Cortes is the Global Community Manager for Chōsen Experiences, a retreat and travel experience company. A CrossFit enthusiast and yogi, Avelino is constantly on the move, and has embraced the lifestyle he encourages others to adopt in his work with Chōsen.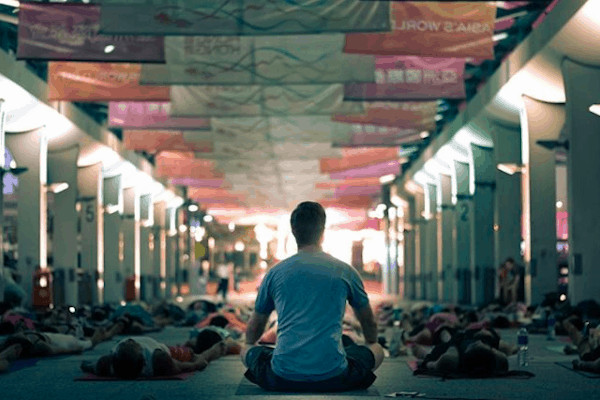 Adam Weirick
Australian-born yogi Adam has called Hong Kong home for the last 11 years, and has taught countless students from his Central-based practice. Having honed his practice under the guidance of Patrick Creelman and Rinat Perlman, he now teaches an immersive practice that delves into the benefits of yoga for both mind and body.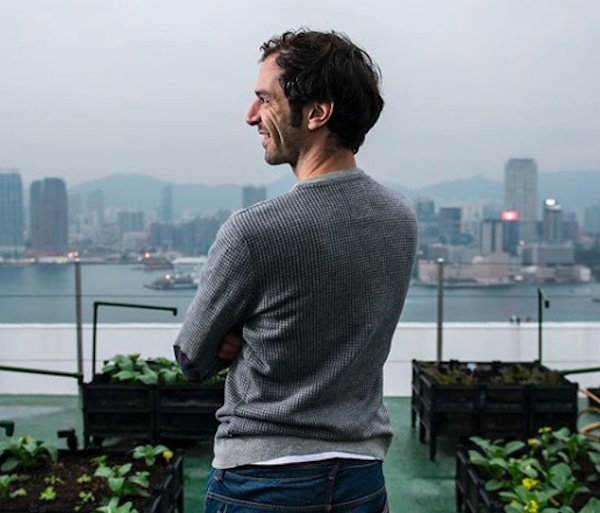 Pol Fàbrega
Pol is the co-founder of Rooftop Republic, a Hong Kong-based urban farming community that looks to utilise what little space our concrete jungle has left for the good. To date, they have transformed over 40,000 squarefoot of unused open space into fruit and vegetable producing platforms for the city.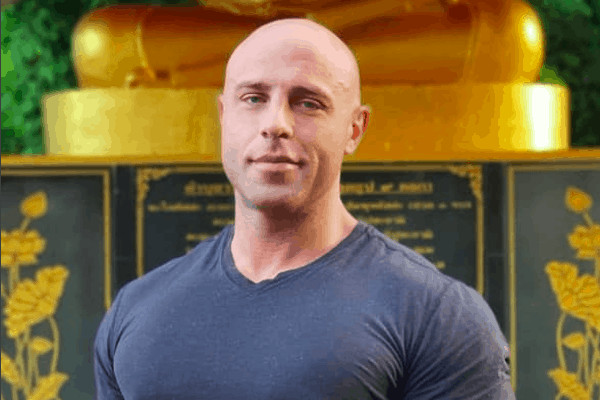 Alex has been voted Hong Kong's best trainer on more than one occasion, rising to the top of his game. The founder of two women-only fitness concepts—Bikini Fit and Pherform—Alex encourages women to enter previously male-dominated fitness arenas and has helped over 6,000 women reach their fullest potential.