They have more five-star reviews on TripAdvisor than any other retreat in Bali, and have been Bali's number one retreat on the platform for seven years running. That's just the tip of the iceberg for Escape Haven, though: the award-winning resort has received accolades from the Boutique Hotel Awards, Global Luxury Hotel and Spa Awards, and the World Luxury Hotel Awards, as well as recognition from publications like Harper's Bazaar, Vogue and Condé Nast Traveller. The women-only retreat in Canggu offers transformational retreats in surfing, yoga, Ayurveda, detox, Pilates and many more—and it all started with retreat founder Janine Hall's own transformative wellness experience over a decade ago. Compare Retreats catches up with Janine about transformative wellness, Balinese healing and the wellness trends she loves and loathes.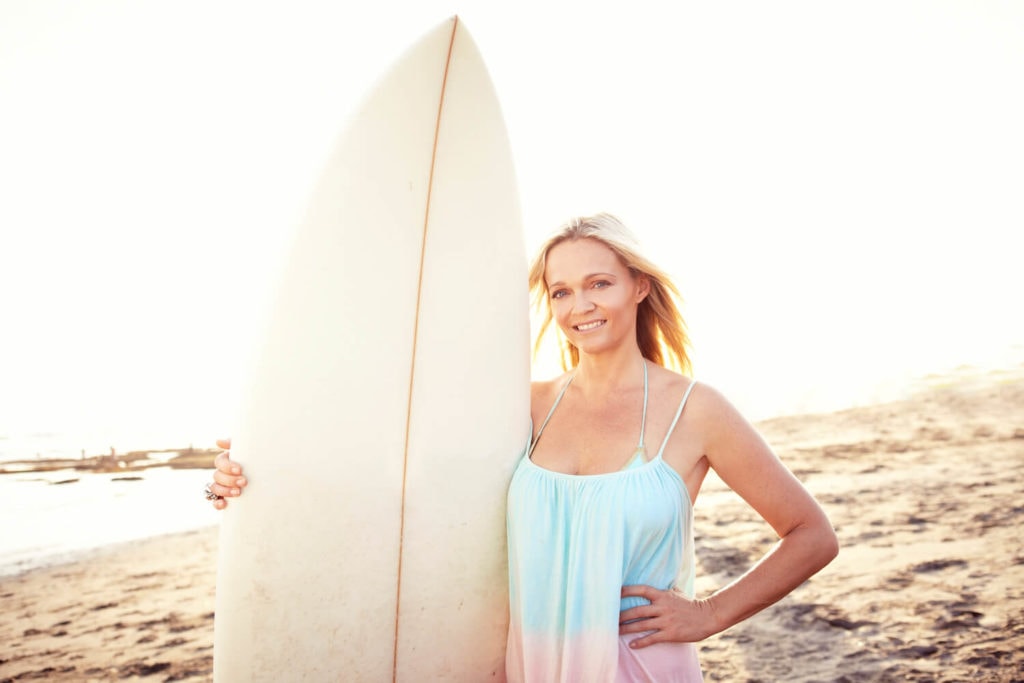 Tell us about your life before you founded Escape Haven. I started Escape Haven 11 years ago when I experienced first hand the magic that can happen when you invest on a holiday dedicated to your well-being a few years prior. Back then, I was working in a very busy corporate role in the fashion industry: I was feeling quite burnt out from a busy life, so I took a few weeks vacation at a wellness resort in Ubud, Bali. I tried yoga for the first time, Ayurveda treatments and meditation. I can't say I loved it initially (I didn't) but there was no denying after four or five days, I felt different and had my glow back. After that, I learnt to love the slower pace of restorative wellness activities and became an avid yoga, Pilates and Ayurveda devotee.

What inspired you to start Escape Haven? That trip away to Ubud was where the seed was planted. After experiencing the powerful effects that came along with investing in my own health and wellness, I thought surely other women would also benefit from enjoying the same powerful transformation. My own experience was quite isolated as I was in a hotel so I wanted to create a more boutique space that was exclusively for women. Back then, retreats barely existed. I decided to create one in a luxurious setting that was boutique in nature and also combined water sports, as I was also well aware of the powerful healing effects of the ocean. Initially, the retreats were yoga and surf retreats and the other packages emerged as time went on and more wellness trends emerged.
Contact bookings@compareretreats.com to book your luxury wellness retreat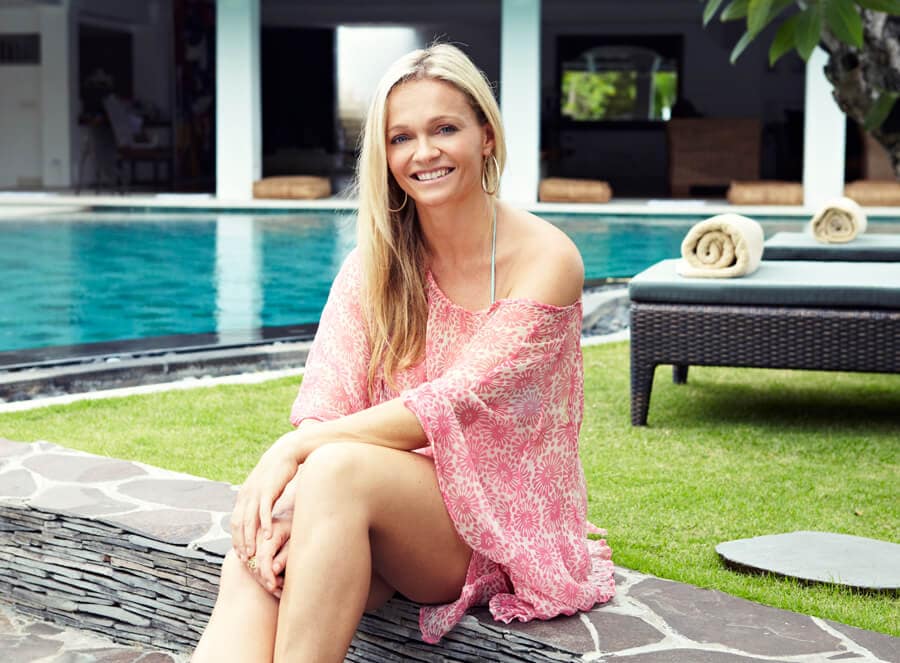 Bali is a well-known wellness destination. What sets this resort and the retreats you offer apart from the rest? We are uncompromising, in terms of quality and focus, on transformation and ensuring our guests leave with the Escape Haven Glow that we have become well-known for. We are fortunate enough to have the largest retreat grounds of any other retreat of this kind with private stand-alone villa rooms, a beautiful infinity pool, a yoga shala nestled between two flowing rivers, purpose-built spa bales and lush tropical gardens bordered by rice paddy fields with the ocean 900 metres at the end of our road. Our retreats run every single week of the year and we're a women-only resort with a maximum of 16 guests at any one time to ensure privacy, space and exclusivity.

Who would this healthy holiday destination suit?We firmly believe that every woman deserves the opportunity to take time out in an uplifting and supportive environment to rejuvenate and restore on a deeper level. We welcome women from all walks of life on retreat: all ages, all nationalities, women from all kinds of backgrounds and professions, all with different goals and interests. What we love though is seeing how every week these diverse groups of women bond together and support one another on their unique transformational journeys. The retreat experience is ideal for any woman looking to expand their sense of wellbeing, to remember what it feels like to be truly alive and regain that sense of childlike enthusiasm and awe for life. The retreat helps women reconnect or discover the very best version of themselves and then to return home with a full cup, shining and glowing with newfound energy for life.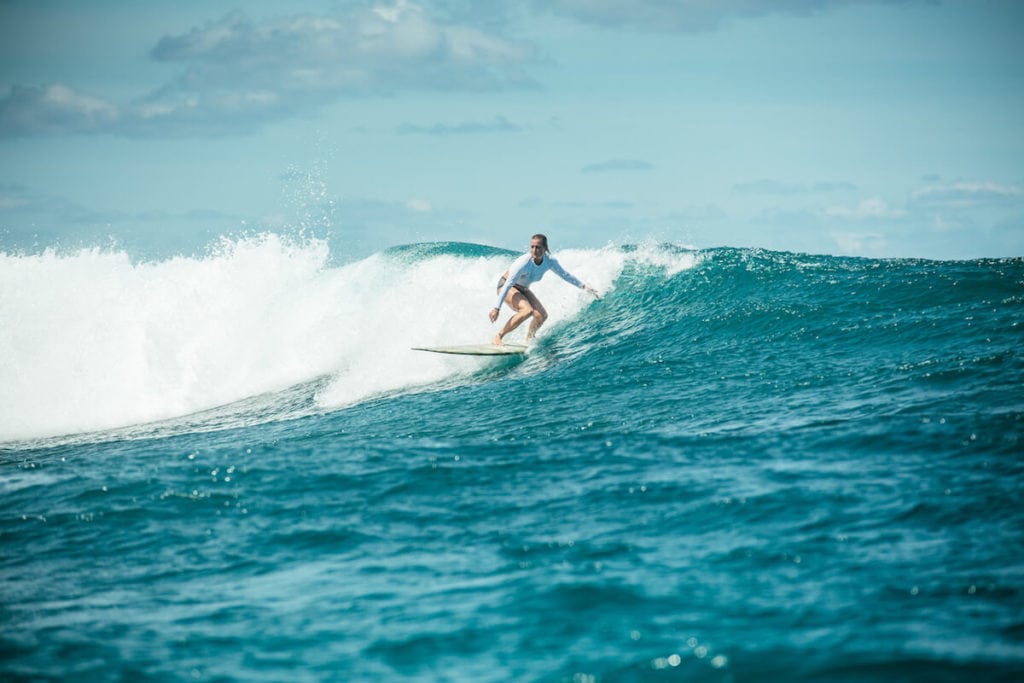 What do you hope guests will take away from their stay? Escape Haven isn't merely a pause button; we like to think of it more as a reset. Guests have the chance to step back and let go of all the roles and responsibilities to enjoy a week of pure indulgence. A world where there is no 'should' and only 'want'; where the toughest decision is what pancake flavour to have that day or if they should book two or three hours at the spa that day. It's about living life on their own terms for a week.

The retreat is often, therefore, a powerful time of reflection and insight. We hope that many guests return home with greater clarity for what they want in their lives and who they want to show up as. We also hope they return home with a renewed sense of energy and vitality. We love hearing from guests the way they have incorporated aspects or learnings from the retreat into their daily lives back home again. Some women have such powerful transformations, insights or healing that their lives radically change after the retreat. We love how guests leave feeling empowered to follow their dreams and take control of their lives.
What wellness habits do you implement into your own life? I'm a firm believer in investing in yourself and that small consistent changes can lead to great positive impact. I love a morning ritual which can be a bit of a juggle being a busy mum of two little ones. I get up early and have hot water with lemon, followed by a shot of apple cider vinegar and a green tea with ginger and lemongrass. I don't eat until 10am so have a few morning elixirs on the go. I do my mirror talk where I say three positive things about myself to my reflection. This simple exercise has made a big impact on my self-confidence. I have recently lost a lot of weight, and a big contributor to this has been my mindset. I've found a number of techniques that work and keep me on track with healthy eating, starting with this powerful one each morning. I am a Pilates addict having turned to this after the birth of my two babies, so every morning I have a private pilates session which sets me up for the day. I am also a fan of restorative massage and cupping which allows the knots and tension to leave my body and my energy to flow well. I'm obsessed with things that cultivate energy naturally and find that it's the combination of these things that best enable me to lead the busy life I have with ease and focus.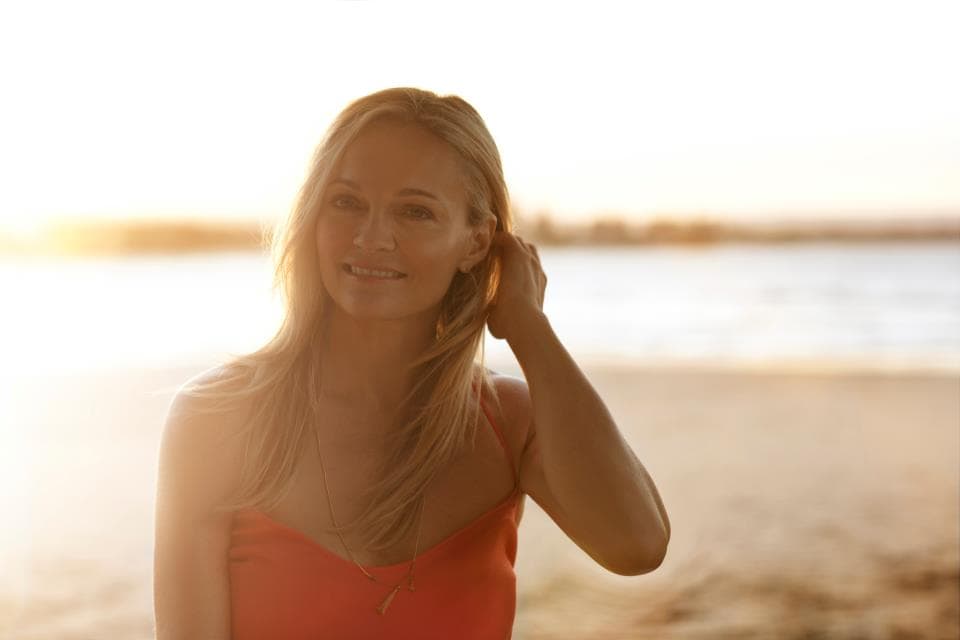 What three things should every wellness traveller do in Bali? So many things! But here's my top three:

A visit to Tirta Empul—Bali's most sacred water temple in Ubud—is a must. We love taking guests to this temple to experience not only a very special Balinese tradition but to also heal and cleanse and let go of anything that doesn't align with your greater good.
Indulging in some of Bali's unique healing modalities is a must also. Balinese massage is a soothing and restorative style of oil massage that all our guests experience on the retreat. The Balinese are very intuitive healers and a simple massage can often be quite transformational. For an even deeper experience, visiting a traditional Balinese healer is also a wonderful experience: these healers can help you to work through blockages and open up energy pathways in the body and mind.
Finally, nothing beats simply sitting back on the beach and watching a Bali sunset. Right down the road from Escape Haven is Echo beach, which offers breathtaking sunsets every single day. You can either watch from the shoreline or from a surfboard out on the waves. This is a real moment for the soul and reminds you that the simple things in life are often the best.
What are the crucial factors involved in implementing a successful healthy lifestyle change? The belief that you deserve it. Everything starts and ends with our mindset so ensuring you won't sabotage your own efforts is key to success. Committing to a routine is one of the best ways to make sustainable change: doing a little bit consistently is much better and more impactful than a lot on an infrequent basis. Another key thing is not trying to bite off more than you can chew. Commit to things that are realistic. For example, I found I could commit to doing a few minutes of meditation every other day, versus a class which I'd only get to every other week. When you start to experience the positive effects that these little changes add up to, it becomes much easier and you feel inspired to continue. Of course, you also need to be patient—wellness is a journey, and each day is a new opportunity to commit to your goals. Be grateful for the things that you manage to show up to each day and always do your best to be loving and kind to yourself.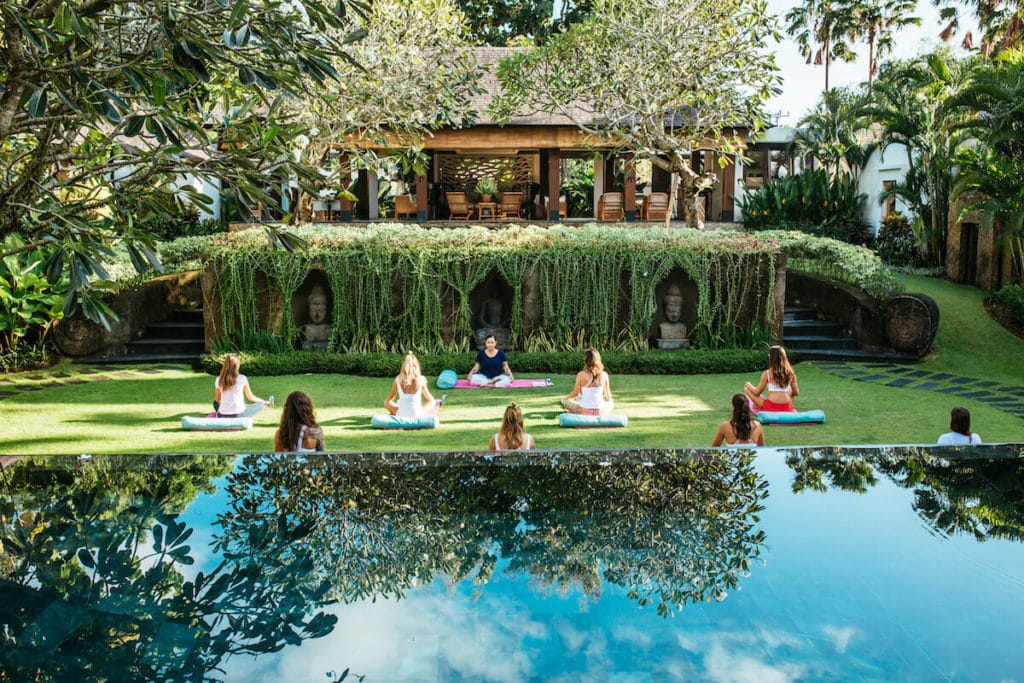 What fitness trends do you love, and which do you hate? I love Aqua Zumba. I was a fan of Zumba but being a water baby—this is epic! The rise of mindfulness and some of these new holistic mind and body workouts is great to see. I also love the emergence of HILIT (high-intensity low impact training). I loathe sliding, as I think it's dangerous from a mobility perspective, and HIIT yoga. I am a fan of restorative yoga so combining HIIT with yoga seems like you lose the essence of what yoga is about by fusing fitness with it. I don't believe yoga should ever be about working out.
Describe your ideal retreat experience in five words. Can I have seven, please? Transformational; luxurious; customised; gourmet; flexible; boutique; women-only.

Contact bookings@compareretreats.com to book your luxury wellness retreat