Margy's Monte Carlo is a brand synonymous with luxury skincare and wellness, offering personalised treatments to rejuvenate the skin and promote overall wellbeing. In an exclusive interview with Compare Retreats, Margie Lombard, the CEO and founder of the brand, shares her journey, the secrets behind her success, and the future of the luxury skincare industry.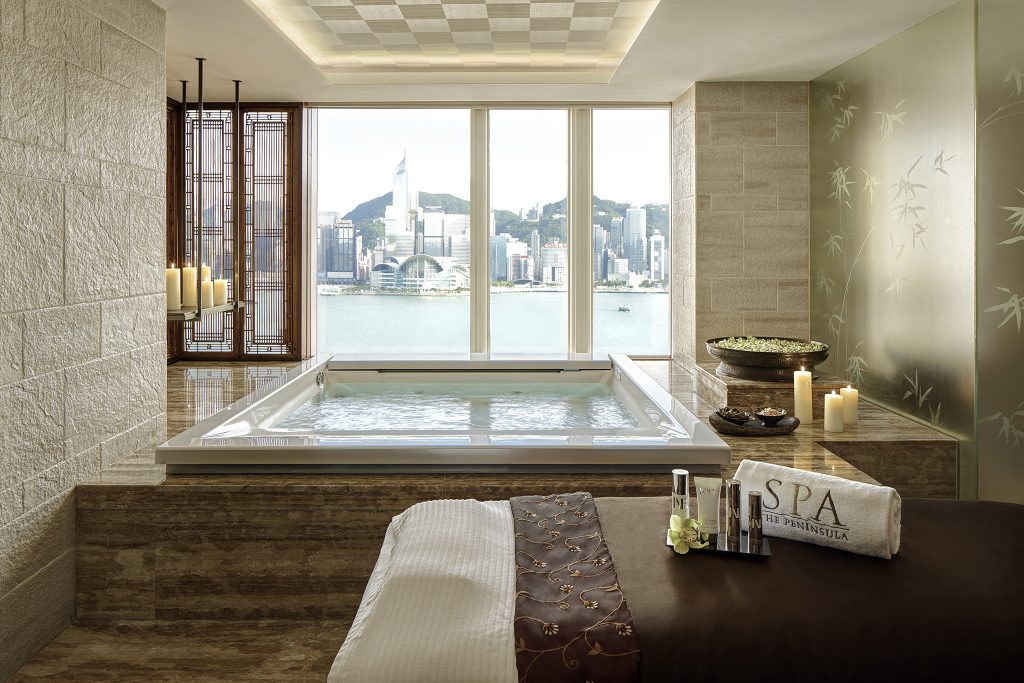 1) Can you tell us about Margy's Monte Carlo, your revolutionary skincare brand, and your first spa which opened in 1988?
Inspired by the elegance of the French Riviera, we opened our first spa in Monte Carlo in 1988. The aim was to create award-winning, instant-results-driven, anti-aging programmes. It has attracted the most glamorous clientele from Monaco, and globally, ever since.
In 1995, we launched our exclusive range of Margy's Monte Carlo products, featuring revolutionary ingredients made in our exclusive laboratory in the heart of the Swiss mountains. The luxurious skincare range combined with our advanced therapy techniques deliver enviable results.
2) What are your skincare secrets and wellness regime?
My motto is to "clean your face, wash your body". This is also my biggest beauty tip. I advise not using any water when cleansing the face as it has chemicals and pollutants that are damaging to the skin. Another one of my processes to follow is C.C.S.P. which stands for Clean (thorough cleansing to prepare the skin); Correct (skin "therapy" and/or use of skincare devices); Stabilise (massaging and masks application); Protect (application of serums and creams). Equally important is to have an anti-aging lifestyle, which includes eating nutritious food, doing regular exercise, especially cardio, and having restful, quality sleep to maintain an elevated mood.
See also: Marika Nanni On Moringa, Beauty & Bangkok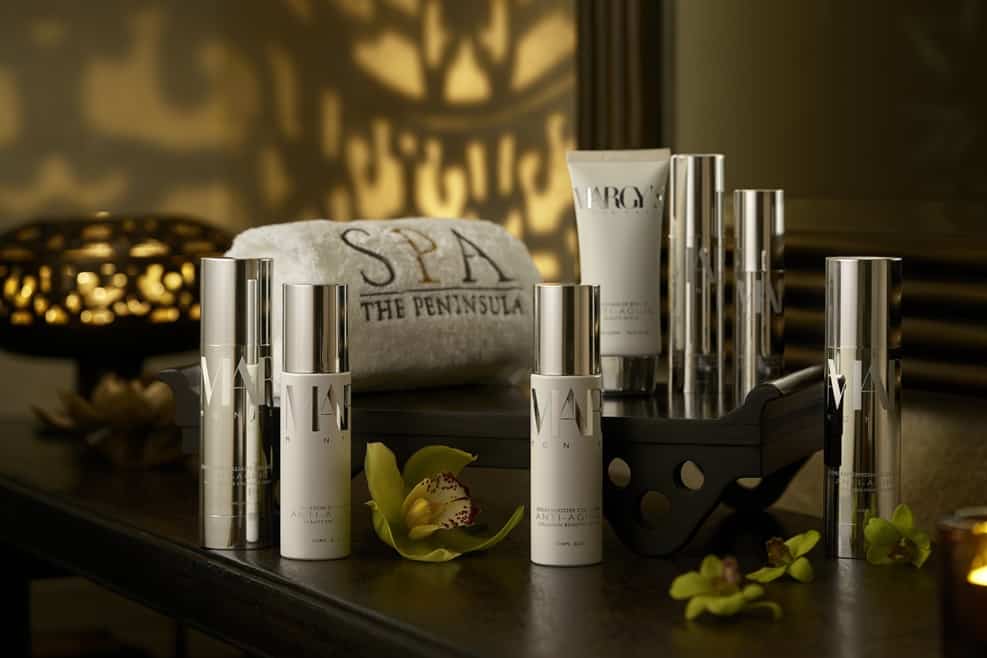 There's something for everyone at Margy's Monte Carlo. Some of my top skincare secrets include beginning your skincare ritual with the The Azulene Cleansing Milk, which helps preserve your skin's natural protective barrier by avoiding tap water, which contains harsh chemicals. For a nurturing lotion that works for all skin types, try The Lotion 1. It's perfect to use in the morning as a refreshing beauty wake-up ritual or in the evening to maintain consistently soft, supple skin overnight.
Alternatively, The Lotion 2 transcends gender and is ideal as a nurturing makeup remover or refreshing toner. Transform your skin with the Extra Rich Firming Mask, which can be used every morning for a month to boost your complexion before a glamorous evening out. You can also dab it onto pimples before bed and let it banish them overnight.
See also: 4 Aman General Managers On Their Top Wellness Travel Essentials For Every Trip
Additionally, the Brightness Revealing Mask helps to hydrate and plump your lips, making them super soft. For a quick and easy anti-aging hydration booster, try the iMask Botolift. Simply pop it on and let the mask work its magic. It's perfect for achieving head-turning radiance before a night out or as a weekly skincare routine. Sensitive skin requires maximum gentleness, especially for those prone to Rosacea or Erythroses. The Performing Moisture Cream should be used without water in your skincare regime.
The Body Lavender, which is ideal for calming stress and helping with insomnia, is also recommended for skin conditions like dermatitis, eczema, psoriasis, and acne.
See also: Nicolas Streff On Dior x Belmond Collaborations & Bringing Wellness On Board
The Stem Cells Illuminating Emulsion is perfect to use in tandem with the serum from your mid-twenties to improve and maintain a youthful skin texture and radiant glow. For a gentle scrub that sloughs away fatigue and stress, try the Beauty Scrub, which can be used on both the face and body. Finish your skincare ritual by moisturizing your skin with the Beauty Emulsion to keep your skin hydrated and glowing.
See also: Family Wellness & TAIM Retreats At Zulal Wellness Resort With Sandie Johannessen
3) Where are the products made and what are the key ingredients?
Our products are made in Switzerland. Key ingredients across all products include collagen, hyaluronic acid, a cocktail of soy proteins and oxidoreductases, vitamin A and vitamin E.
4) What are your hero products?
Our hero products include the Prestige Triple Concentrate, Face Lift Collagen Masks, Extra Rich Firming Mask, Stem Cells Illuminating Serum and Stem Cells Illuminating Emulsion.
See also: 12 Luxury Wellness Retreats Around The Globe For A Fit Festive Season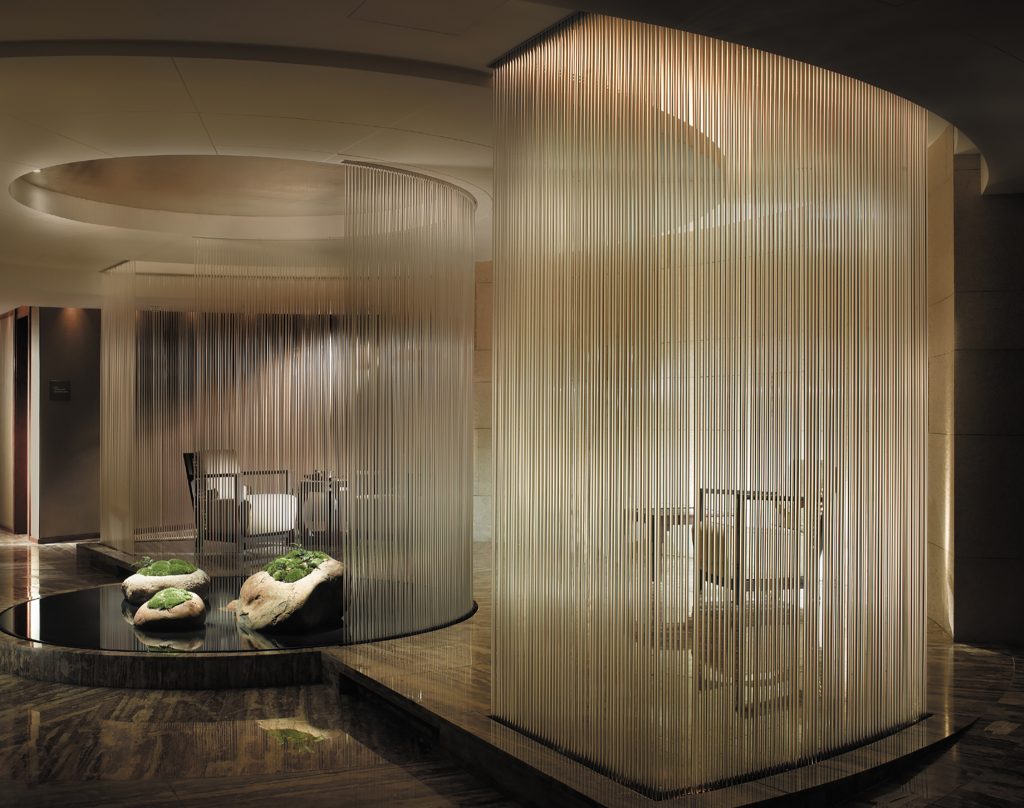 5) What are your signature treatments available at The Peninsula Hong Kong?
At The Peninsula Spa, guests can experience the ultimate in luxury and relaxation with a range of signature facial and body treatments. From the pioneering Ultimate Radiance Aesthetic Facial by Margy's Monte Carlo to the advanced Stem Cell Revitalising Facial and the stress-relieving Super-Lift Haute Couture Facial, there is a treatment to suit everyone's needs.
For those looking to firm and enhance their complexion, the Firming Collagen Facial is a popular choice. Intensively hydrating and effective in smoothing wrinkles, this facial is formulated with pure active ingredients that deliver instantly noticeable results. The Skin Brightening Facial by Margy's Monte Carlo is ideal for guests who have been overexposed to the sun, using a blend of algae, essential oils and vitamins to hydrate, balance and brighten the skin.
See also: 7Pines Resort: A Family-Friendly Luxury Spa Resort In Ibiza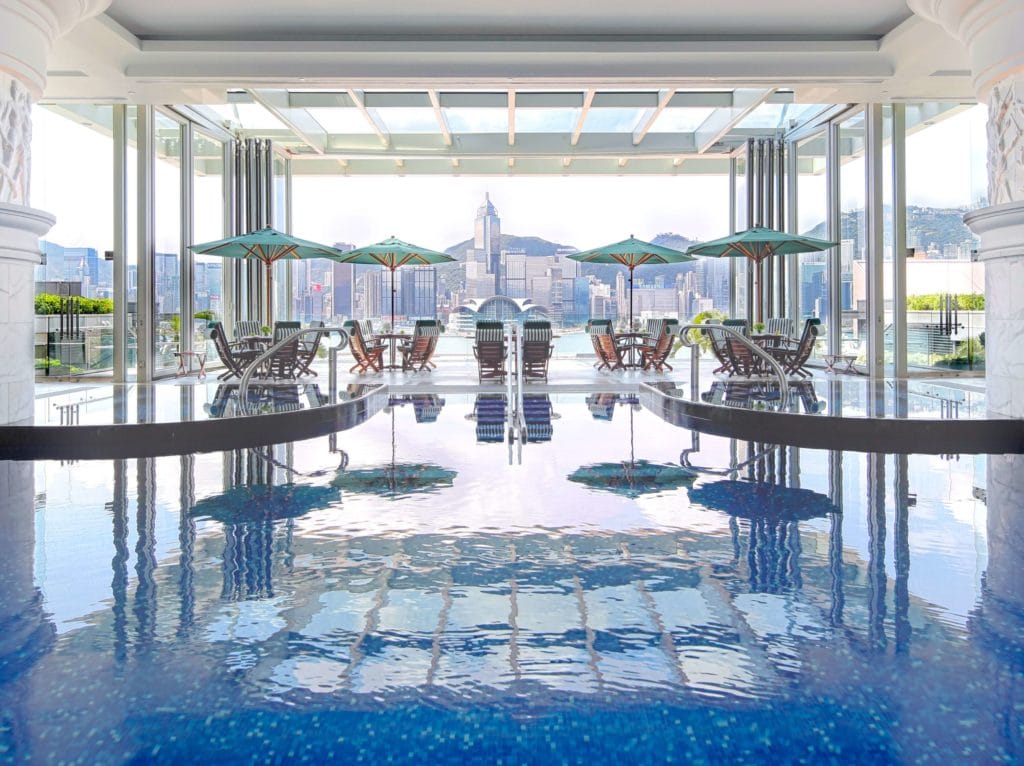 The Signature Anticellulite Massage and Collagen Firming Body Treatment are results-oriented body treatments that offer a youthful glow and visible toning and firming.
For a fully revitalising experience, guests can also book the Beauty Scrub Relaxer, which fully cleanses the skin with a detoxifying scrub and culminates in a stress-releasing massage.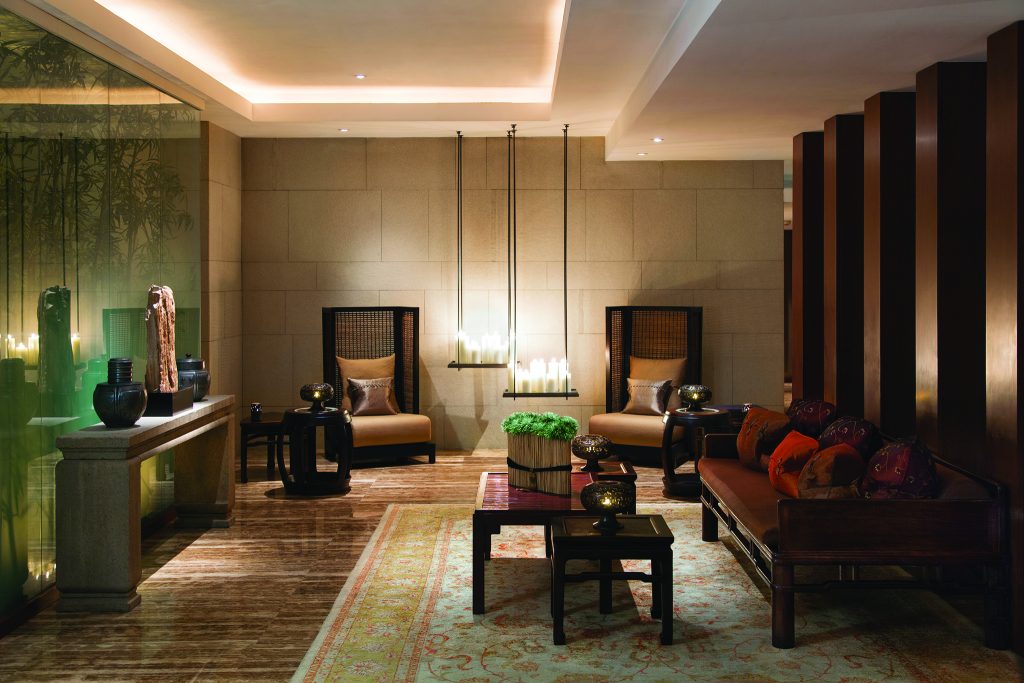 With such a wide range of treatments available, guests can indulge in the ultimate spa experience at The Peninsula Spa and leave feeling rejuvenated both inside and out.
6) What is the inspiration behind Margy's?
The biggest inspiration for creating Margy's Monte Carlo was from my years of experience working with different brands on the market. It quickly became clear to me that even though my spa had no problem delivering outstanding facials, long-lasting effectiveness was missing from the treatments due to the products I was using at the time.
Moreover, I intuitively felt the market was ready for a luxury, niche and professional brand specialising in results-driven anti-ageing. Seeing that no brands were able to match this deep market need, I decided to create my own at Monte-Carlo. The glamour of the district continues to inspire the elegance and pristineness of my brand.
See also: Why The Ritz Carlton Dubai Boasts One Of The Best Spas in Dubai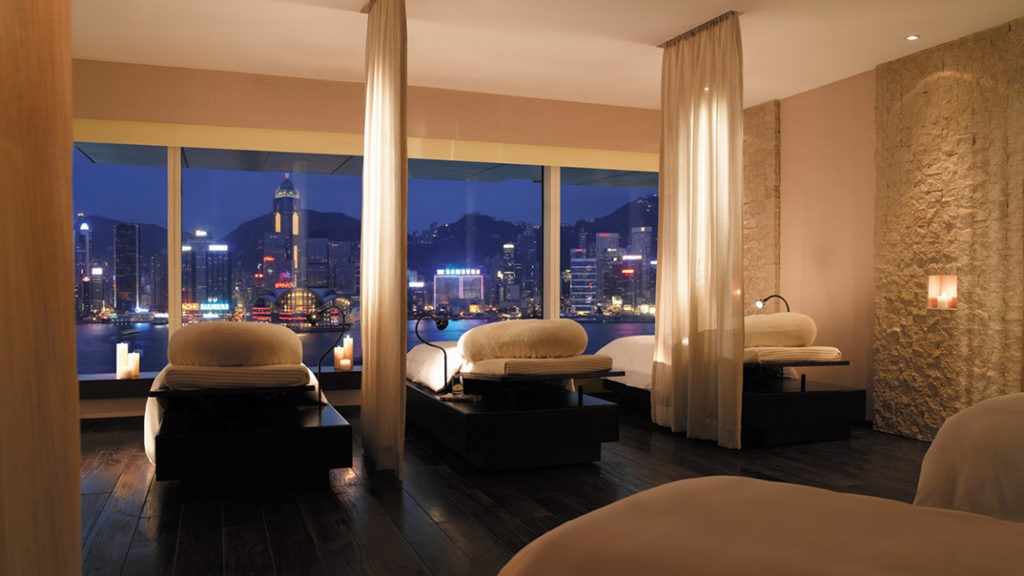 7) How do you take care of yourself daily?
My self-care routine is incorporating anti-ageing techniques into my lifestyle. I typically have light dinners and regular cardio exercise to boost my blood circulation. When I am not busy at the lab or with my team, I enjoy being active running in the forest, playing tennis, going to the gym, or even dancing!
Sleep is always a priority. I advise that everyone should aim for over eight hours of "beauty sleep" if they can. Managing stress is also paramount. This is why I am grateful that I get to do what I am passionate about on a daily basis.
Compare Retreats Recommends: The Margy's Plasma Botolift Facial at The Peninsula Spa is a high-performance 100-minute facial treatment. It combines advanced cold plasma technology with Margy's Botolift Collagen Mask. Benefits include firming and nourishing the skin, boosting elasticity, diminishing the appearance of wrinkles and fine lines. It's a great option for those looking to hydrate their skin. Prices from HK$4,800 (on weekdays plus 10%).