Since the start of the COVID-19 pandemic, many Hong Kongers have become more disconnected from themselves and their partners. According to a study released in August 2020 by the University of Hong Kong, 74% of local residents showed moderate to high depressive symptoms, with 40% showing post-traumatic stress disordered triggered by the ongoing lockdowns. It's been a claustrophobic couple of years and for some, it's caused a barrier between oneself and one's partner. Coco Chan, a pioneer in the local wellness industry, specialises in holistic modalities and says that crystals have been a huge help for rekindling relationships. Partnering with premium pleasure toys brand WeVibe, Coco talks to us about the importance of self-love and healing, the powers of crystal healing and sexuality and how to remove the stigma and open up conversation around sex here in Hong Kong.
Can you tell us about your collaboration with WowTech? We're entering the third year of the global pandemic. The human race has been more disconnected from ourselves and our partners than ever before. This is exactly why We-Vibe and I have joined forces, to help others reconnect back to themselves gently through the healing powers of crystals, reconnection through self-exploration with sex toys and then to connect deeper with partners through sexual intimacy.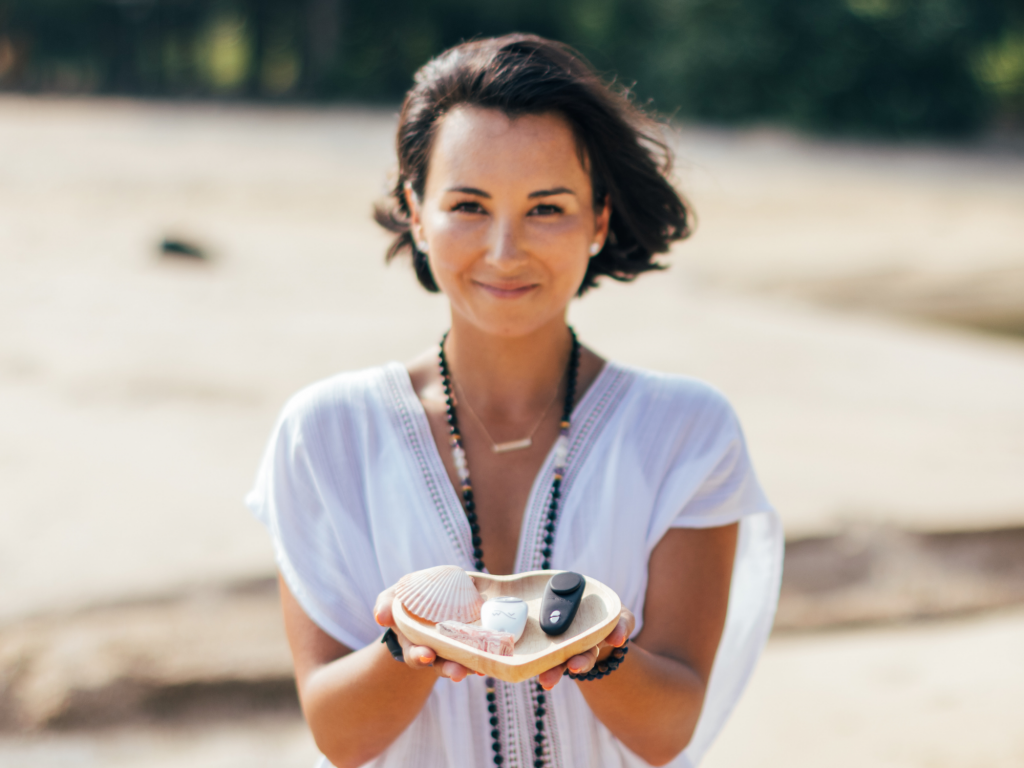 Studies show that in the past two years, Hong Kongers have become disconnected from their partners. How can crystals paired with pleasure toys support reconnection between oneself and one's partner? The first step towards reconnecting to oneself always starts with you. We are social beings. We are wired to be a part of a community and to be connected. When we're disconnected, our immune system drops and our serotonin and dopamine levels drop. So becoming aware of what's coming for you personally is key. You can only meet someone as deeply as you meet yourself. Work through your own triggers, traumas, emotional baggage that you're holding onto that's keeping you in a space of stagnation. That's where crystals come in.
See also: The Best Valentine's Day Spacations In Hong Kong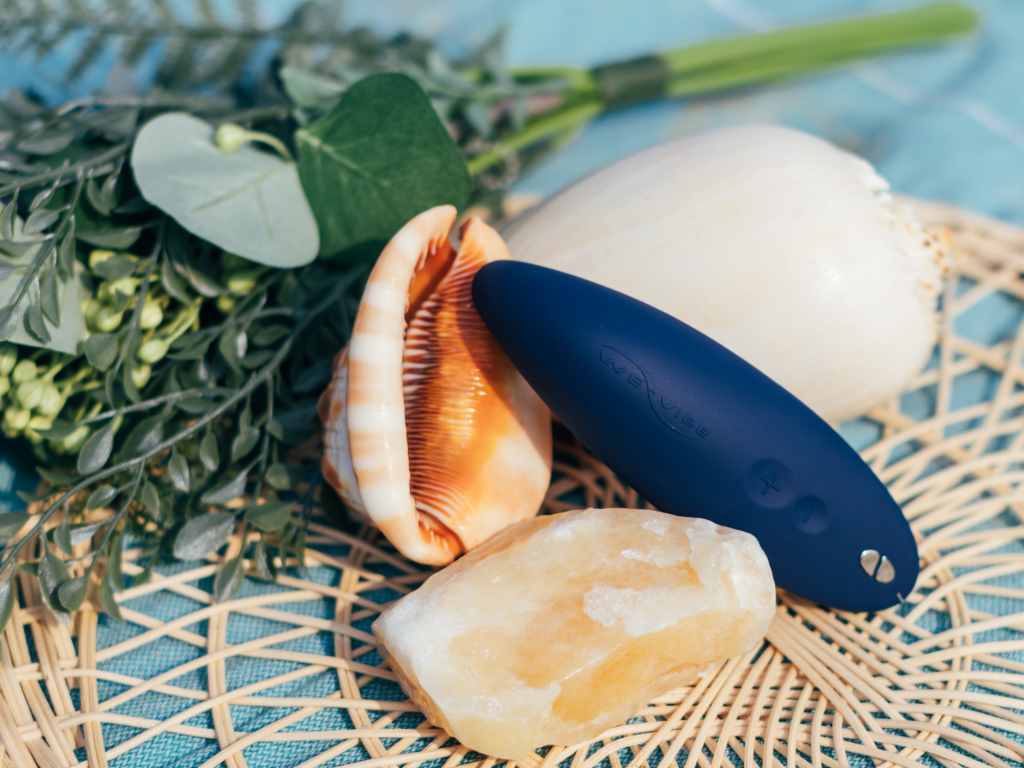 Everything is made of energy. Scientists and quantum physicists have proven this. We are energetic beings but as humans we have emotions and because of this, our frequency is constantly shifting. Crystals on the other hand are emotionless, therefore their high vibrations are kept at a steady level. Crystals are able to elevate and shift our energetic frequencies whether we're experiencing: stress, depression, low self-worth, holding onto trauma, etc. Over time, crystals support us in healing the emotions that are held within our bodies. When we're able to hold space for ourselves and invest time and energy in our personal growth, that's when we open ourselves up to connect deeper with others because we're willing to see where we're holding onto trauma and still show up.
One of the best ways to reconnect with yourself is to tune into your body, feel into your emotions and explore your body like you haven't before. Pleasure exploration with toys is a healthy way of getting comfortable in your own skin. When you're comfortable in your own skin, when you understand what you love and dislike, then you can share them with your intimate partner. When you feel safe in your body, you open your heart and being more expansively to allow your intimate partner in and connect deeper with you.
See also: mindish: A New Mental Health Studio In Hong Kong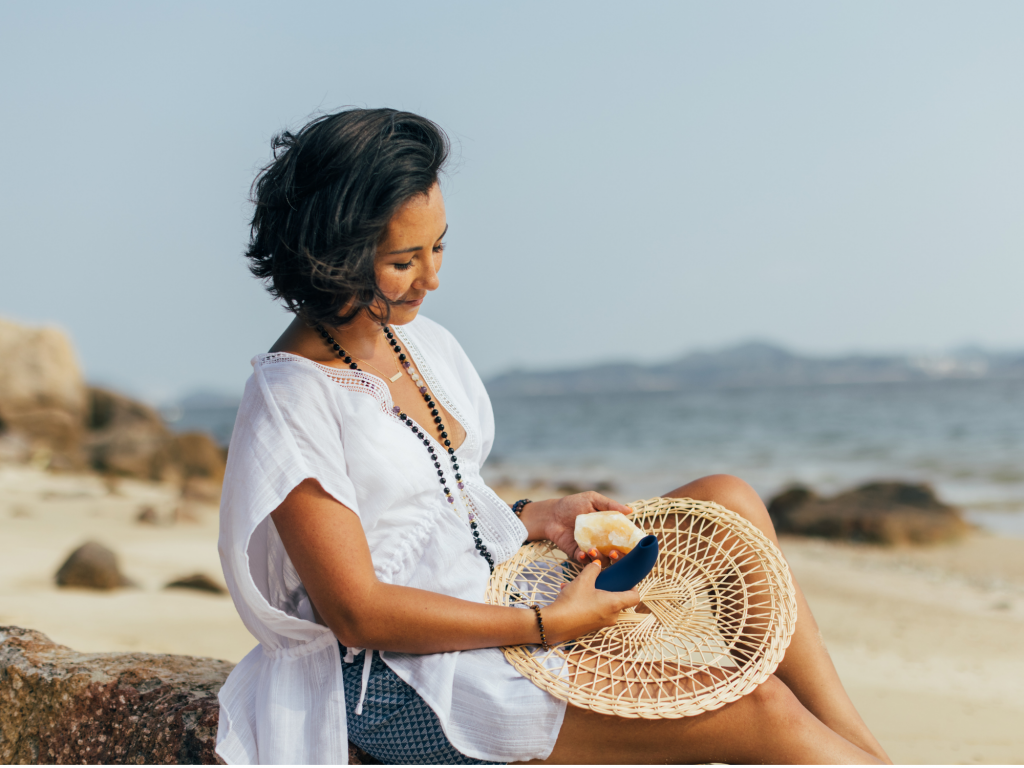 How can we open conversation and remove stigma from pleasure toys in Hong Kong? This will take time as sex (let alone pleasure toys), have been so deeply ingrained into our belief system as taboo, especially in an Asian community. Common beliefs around sex that come up a lot with clients are: Sex is dirty. Sex is shameful. Sex is for sluts.
On a collective level, sex education is how we remove the stigma. Educate not only adults but our children about it so there's less misinformation because of the gap of knowledge that we've been given.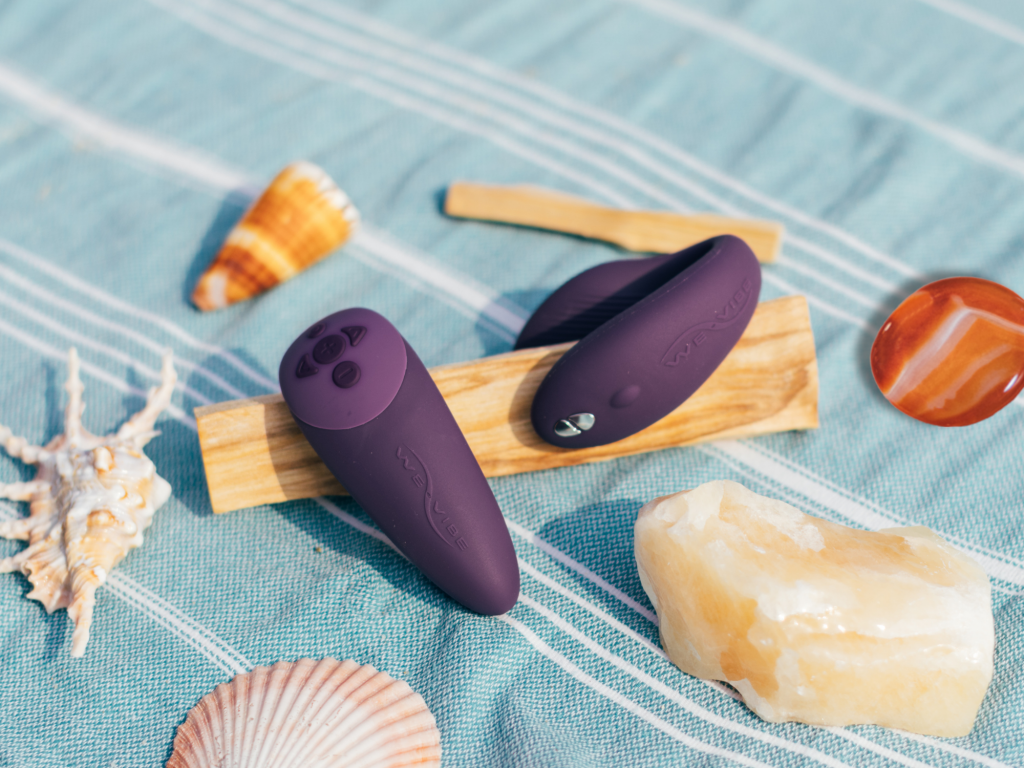 On a personal level, rewiring our beliefs around what we've been told about sex. Understanding that those beliefs are not ours. Those beliefs are from our caregivers and over time, we have embodied them as our own. Begin rewriting our own beliefs around sex.
Sexual intimacy is a beautiful way for us to connect to our bodies more and explore the many facets of our sensuality and sexuality be it with self or our intimate partners. Sex is how we create and birth children – there's nothing taboo about that. It's magical how the body can create life.
So in my opinion, sex education and sex exploration are important. It provides knowledge for us to explore our edges of what we love and don't. We use this knowledge to create boundaries for our bodies so that we can feel safe within ourselves and in intimate relationships.
See also: Let's Talk About Sex! With Asaya's Sara Tang & Corinna Yap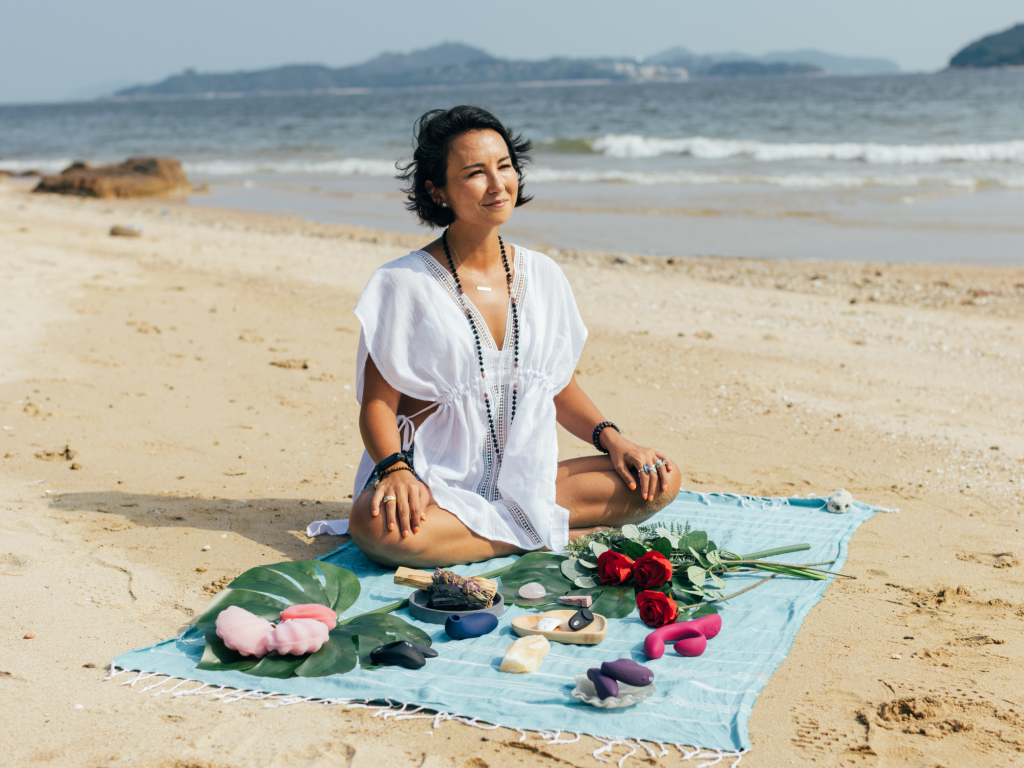 What are some of the most exciting products in this collection? In my opinion, I think the most exciting product for intimate partners is the We-Vibe Bond. I used this with my husband for the first time and it stimulates both partners at the same time on an energetic level, I felt so connected and in sync with him during and after intercourse.
On a personal exploration level, the We-Vibe Melt has been a favourite! The patented Pleasure Air surrounds the clitoris with pulsating waves and gentle suction, without touching it. The first time I tried it… well, let's just say that the results were explosive. I've been raving about it to all my girlfriends. Every woman needs one of these by her nightstand. 
See also: Aman Wellness Experts Share Their Top Home Self-Care Tips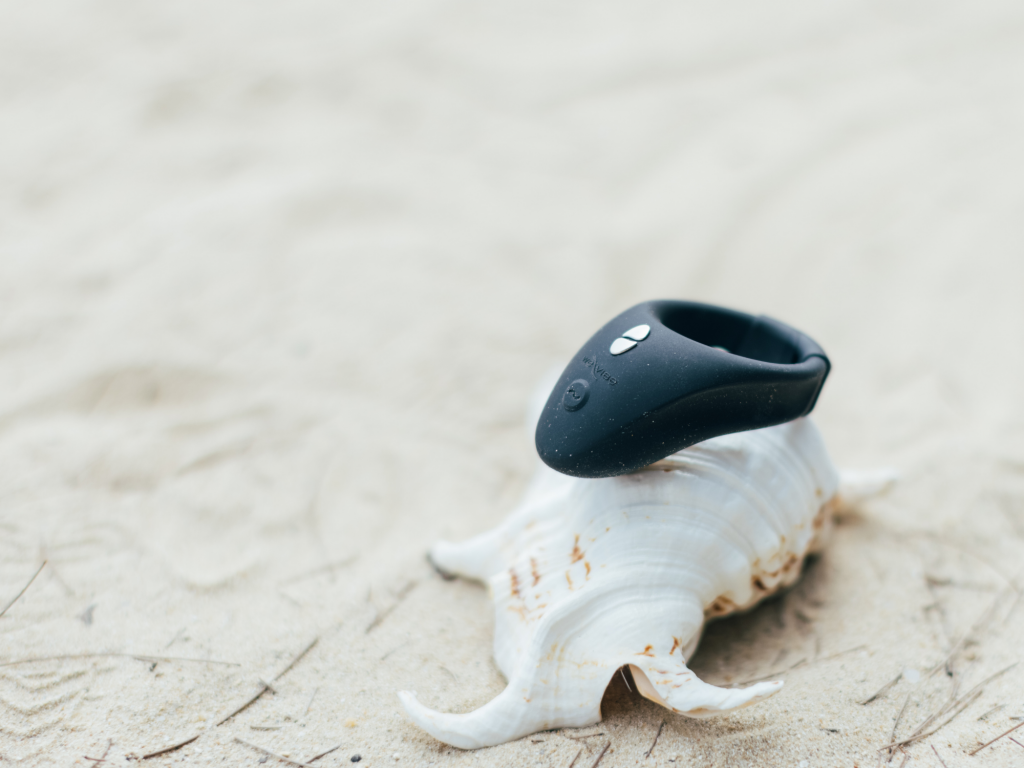 What's the best part of having crystals and pleasure toys as a tool in the bedroom? When it comes to sex, safety is always on the top of our minds. Having crystals in the bedroom creates an energetic field of protection, safety and calmness so that we can open ourselves up to explore with ourselves or with a partner with pleasure toys in a deeper container.
What other types of collaborations can we expect in the future? This is our first collaboration together but I would love to do a collaboration on SEX MAGICK. Yes, you read that right, sex magick. As women, our womb is the source of infinite creation. Sex manifestation is a real thing.
Find out more about We-Vibe
Follow Coco Chan on Instagram