Cult classic studio moves, hot classes and new wellness initiatives for your November diary.
Asaya assembles its A-Team
Asaya has assembled its Hong Kong A-Team comprising the city's leading fitness and wellbeing practitioners for a four-week programme of transformative classes this November. Famous faces include Utah Lee, Victor Chau, Janice Ng, Gabriel Carroll of Hybrid HK and Cindy Jourdain of Joint Dynamics, all of whom will be carrying out classes at Asaya.
For more information and a full class schedule, please visit Asaya from 4 October or call +852 3891 8588
See also: Retreat In Hong Kong At Asaya's Serene Spa Lodges
Four Seasons Hotel Hong Kong launches "Empower From Within" Spa Symposium
The Spa at Four Seasons Hotel Hong Kong has launched a new wellness programme, 'Empower From Within' spearheaded by senior director of spa Tania Bardhan. An urban sanctuary for restoration and emotional and physical balance, the Spa's itinerary will include wellness rituals, mindfulness practices and nutrition curated by in-house and visiting Resident Healers. Choose from retreats including the Deep Sleep Programme, Restore & Realign Programme and The Journey of Motherhood programme for an immersive experience in the heart of Hong Kong.
For reservations, call 3196 8333 or email res.hongkong@fourseasons.com
See also: Guided By Gratitude: Reconnecting To Inner Strength At Four Seasons Sayan
XYZ moved to Tai Kwun
Hong Kong's signature spin class XYZ has moved its location to Tai Kwun, the Centre for Heritage & Arts. The chic space will continue its spin classes as well as anything related to body movement to get hearts racing.
More details here
Lindsay Jang & Helen Kim's Family Form workout at The Upper House 
The Family Form workout co-founded by Lindsay Jang and Helen Kim has been running at The Upper House  for a while now, but if you haven't tried it yet, we absolutely recommend it. Prepare to seriously break a sweat with this mat-based body sculpting programme. Our founder Dervla has added the heated class to her exercise diary and is hooked.
Sign up here
Personal training at The Gym

This PT gym in the heart of Soho is home to some of the best personal trainers in Hong Kong like Muk Venkataraman and Jen Mackay. The black and white minimalist aesthetic, top trainers and convenient Central location have made it a favourite with those in the know who like results driven workouts.
Find out more here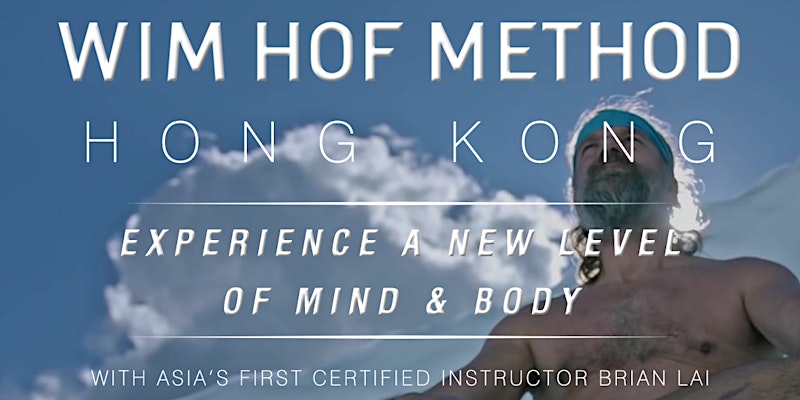 WIM HOF METHOD EXPERIENCE by Primal Breathwork
Dutchman Wim Hof holds 26 world records and runs retreats dedicated to the Wim Hof Method, a breathwork experience. Get ready for a workshop on Breathwork and the Wim Hof Method with Asia's first certified instructor Brian Lai who resides here in Hong Kong. Benefits include stress reduction, anxiety relief, better sleep, faster recovery, as well as increased creativity and mental alertness.
Book here
Postnatal Pilates at IKIGAI
Join Karen and Holly, experienced prenatal and postnatal yoga and pilates teachers, for a 60-minute session designed for new mothers. Variations will be provided for all levels and special instructions will be given for mothers with conditions such as diastasis recti and pelvic floor weakness. You're welcome to join the class solo or with your baby.
Book here
A Full Moon Pause Retreat
Experience a day retreat at PAUSE Health & Wellness on November 20th when the full moon is in bloom. The full day programme includes an itinerary of guided meditation, crystal bowl healing and gong baths.
Book here