Asaya at Rosewood Hong Kong is an integrated city wellness retreat that spares no expense when it comes to holistic wellbeing, from its nourishing Asaya Kitchen cuisine to the luxurious bathhouses and tech-infused treatments. So when the spa announced the launch of its serene overnight Asaya Lodges last year, wellness urbanites were granted the opportunity to retreat in Hong Kong—the first of its kind that can be classified as immersive as Asaya. The space has since hosted a variety of wellness-centric packages including its ongoing Wellcations series, and more recently, the Dream-cation. From 15 September to 31 October, 2021, Asaya at Rosewood Hong Kong collaborates with Home Rituals, a trio of Hong Kong wellness entrepreneurs to bring a multi-sensory dream sanctuary.
The Dream-cation package includes an overnight stay at the Asaya Lodge, a 60-minute guided session with Resident Practitioner Kit Shum (choose from:​​ Singing Bowl Therapy or Dream Analysis), a 90-minute Time For A Dream – Body Treatment, a three-course lunch from Asaya Kitchen, healthy breakfast and access to Pool, Fitness Centre and Well-Being Classes. We speak to Corinna Yap, Wellness Director at Asaya and Lois Tien of SoL of Home Rituals on how the Asaya Dream-cation aims to improve sleep habits that can extend to home remedies for long-term benefits.

"Never has there been a more important moment in our lives to dream and create our own self-care rituals. Research shows that dreaming is not just a by-product of sleep, it gives your life purpose, direction and meaning. It shapes your life choices, helps you build toward the future and gives you a sense of control and hope — Dream at Asaya is the ideal opportunity to tap into boundless potentials of well-being." — Corinna Yap, Wellness Director at Asaya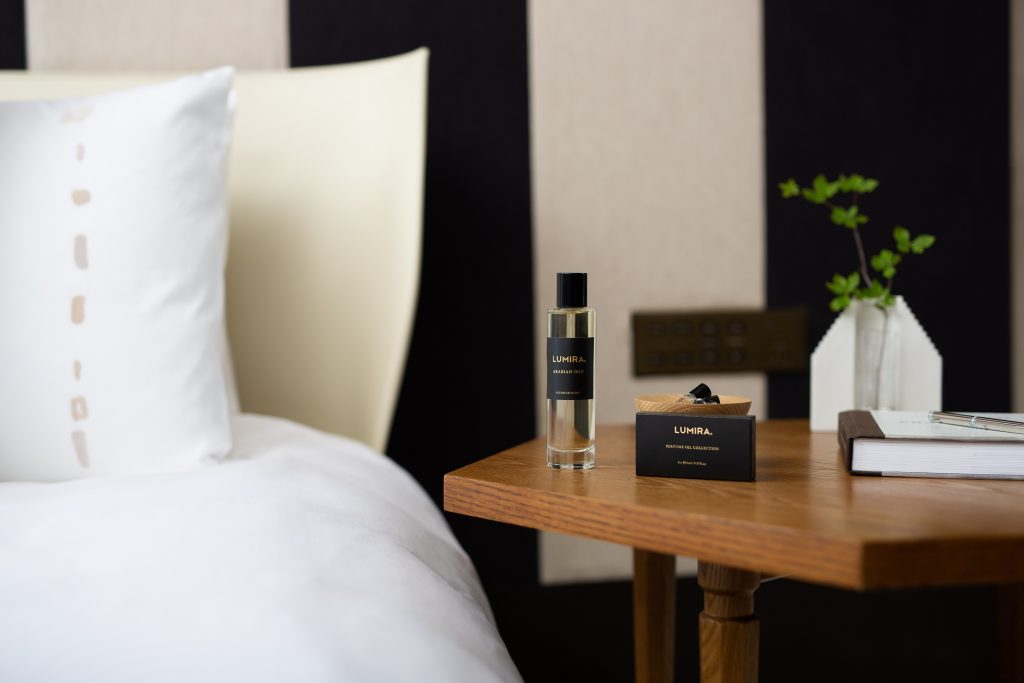 First, we speak with Corinna Yap from Asaya on the new launch:
How does Asaya facilitate/improve sleep rituals in its offerings? A combination of the Singing Bowl and full body 'Time For A Dream' treatment allows you to slip away into a dream-like state, ready for a full night's sleep in lush organic bedding from Baea, whilst wearing your cosy, organic, breathable robes from SoL. For your turndown service, Baea provides a reflection stone, where you can apply a small amount of essential oil from Asaya on and place it by your bedside while you doze off into a night of deep sleep. 
See also: Aman Wellness Experts Share Their Top Home Self-Care Tips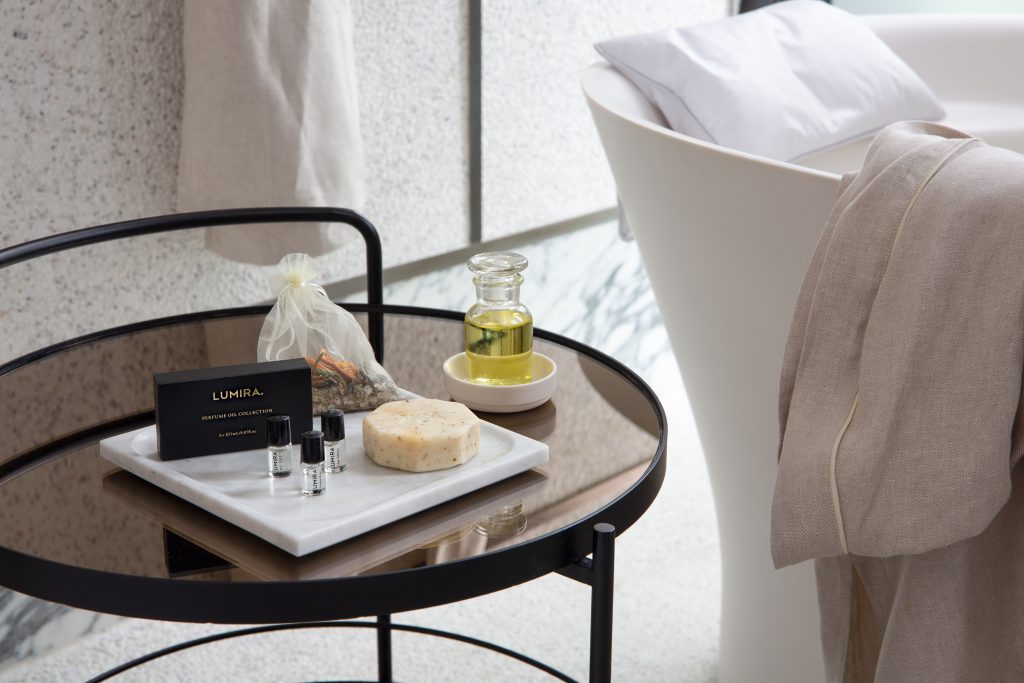 Could you tell us about the collaboration with Home Rituals and the staycations on offer? Home Rituals is a trio of brands which we are so excited to work with because of their emphasis on slowing down and appreciating the small things. These include the quality of craftsmanship, the production of organic, environmentally friendly and human-friendly fabrics, the scents and touch incorporated into everyday life that we generally take for granted. These are key features that are incorporated into the Dream-cation experience.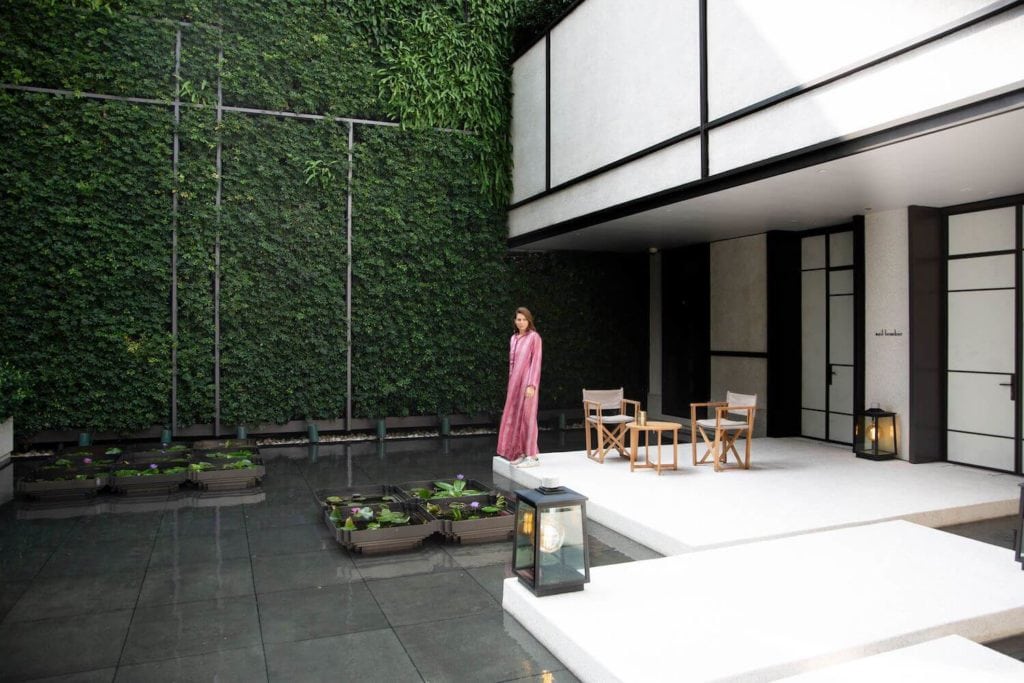 Who does the 'Dream-cation' staycation suit? The overnight Dream-cation at an Asaya Lodge is suited for those looking for the ultimate reset in a quiet environment. Although it's in the heart of the city, the Asaya Lodges are tucked away in lush verdant spaces, perfect for switching off. The treatments are all conducted in the lodge so you will experience a complete rejuvenation centred around sleep and relaxation. 
What does a typical retreat look like at Asaya? The guest normally arrives for a late lunch at Asaya Kitchen to nourish themselves with a healthy, Mediterranean-diet focused meal before they check-in. Then the afternoon normally consists of a tour of Asaya and relaxing into the Lodge, followed by a session with one of Asaya's Resident Practitioners. Guests then help themselves to an early, healthy dinner in Asaya's Urban Garden as the sun sets, then retreat back to their room for an evening Body or Facial Treatment. This then allows the guest to stay in that serene state as they tuck themselves into an early sleep. 
See also: Hong Kong Sustainable Chefs Share Their Top Tips For Healthy Home Cooking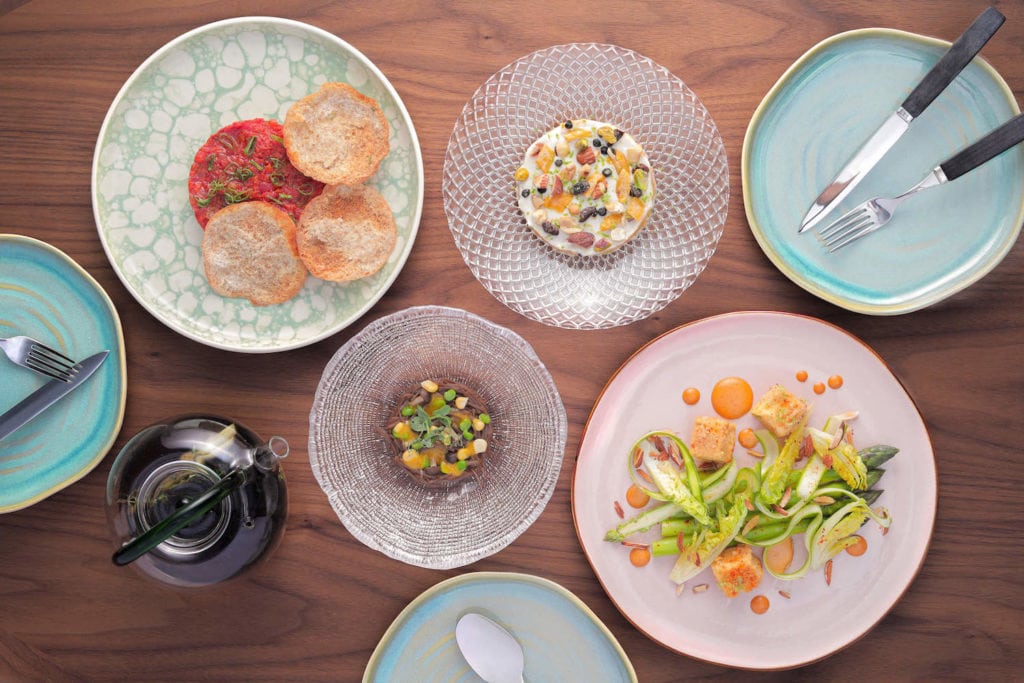 Breakfast is served at 8:30am at Asaya Kitchen. Guests are able to book themselves in for morning yoga, fitness class, or use the gym before they sit for a meal—or even, help themselves to a sunrise at the pool to reset their circadian clock. After breakfast, guests normally sit by the pool before heading back to their room to pack up and check out by 12pm. 
What is the importance of incorporating sleep programmes at hotels? Asaya is a wellness centre that focuses on overall well-being. Sleep is probably the most important pillar of health, as, without sleep, our minds and bodies can't recover. Our holistic offerings centre around overall health—the mind is just as important as the body. In order to be truly, "well", all assets of yourself must be tended to. Asaya is here to help facilitate your journey to discovering what "wellness" means to you. 
See also: Beauty-Inspired Afternoon Teas In Hong Kong To Indulge In This Season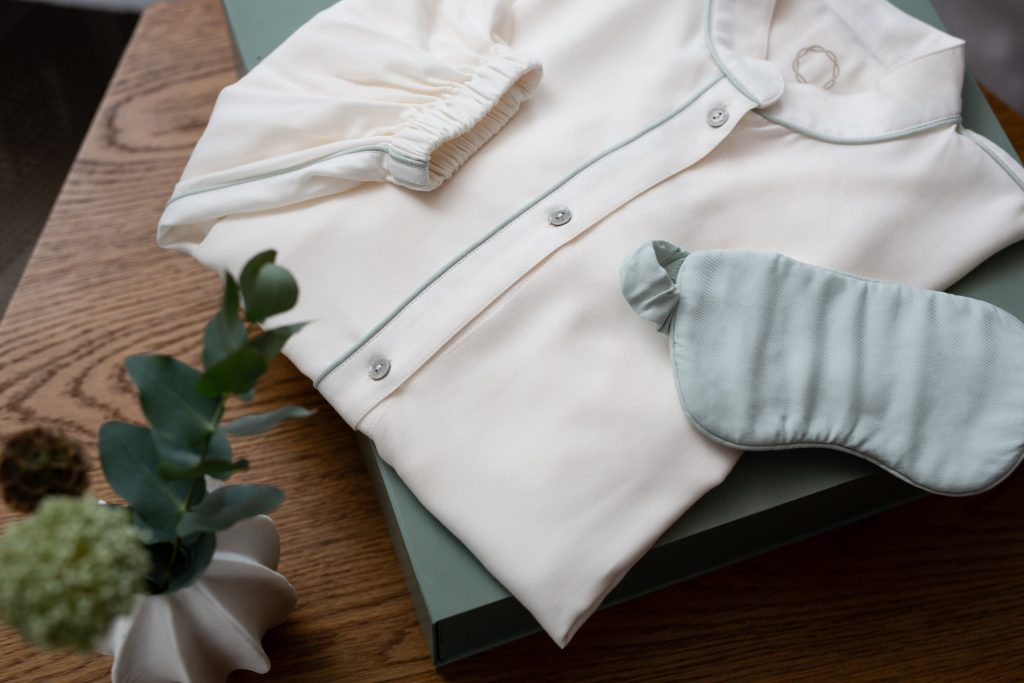 Which products does Asaya integrate at the Asaya Lodge to help sleep? In addition to Baea's Reflection Stone & Essential Oils, we have a Sleep Box in Asaya's Lodge, blocking out sound and a book of meditations. Baea's cooling, organic cotton bedding allows for a deep sleep. Asaya also offers a "Dream Box" as an add-on offer during your stay, with SoL's Sleepwear and add on amenities.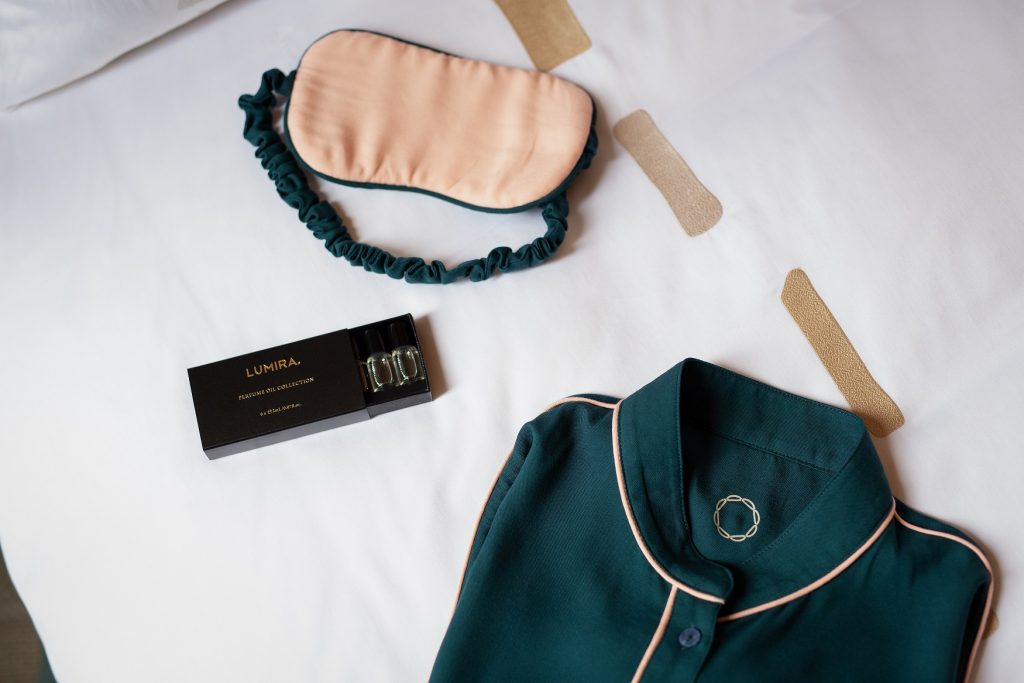 Lois Tien of SoL for Home Rituals expands on what to expect with the collaboration:
Could you tell us how Home Rituals—a lifestyle concept between three luxe brands SoL, Lumira and Baea—aims to improve sleep? Home Rituals focuses largely on improving the quality of rest and optimising sleep health through our products. Through organic cotton bedding, luxe handmade throws, sustainable and natural loungewear and sleepwear and thoughtfully-placed objects around our bedroom and home environment, our goal is to facilitate the wind-down process so you can best prepare your body for a restful evening. We believe that we enhance self-care and sleep health through these small but meaningful rituals. 
How are you working with Asaya to curate wellness staycations? We worked with Asaya to curate what a Dream-cation would entail—immersive staycations with dedicated Home Rituals products because we believe that the right bedding, sleepwear and objects can go a long way in enhancing your bath, rest and sleep rituals. We also wanted spa guests to be able to take their Asaya wellness experience beyond Asaya and back into their home because why does a great experience have to end where the treatment ends?
Coupled with nutritional eating and meditative workshops from Asaya, the Dream-cation package is really a recuperative and regenerative getaway from the hustle and bustle of Hong Kong. —Lois Tien of SoL for Home Rituals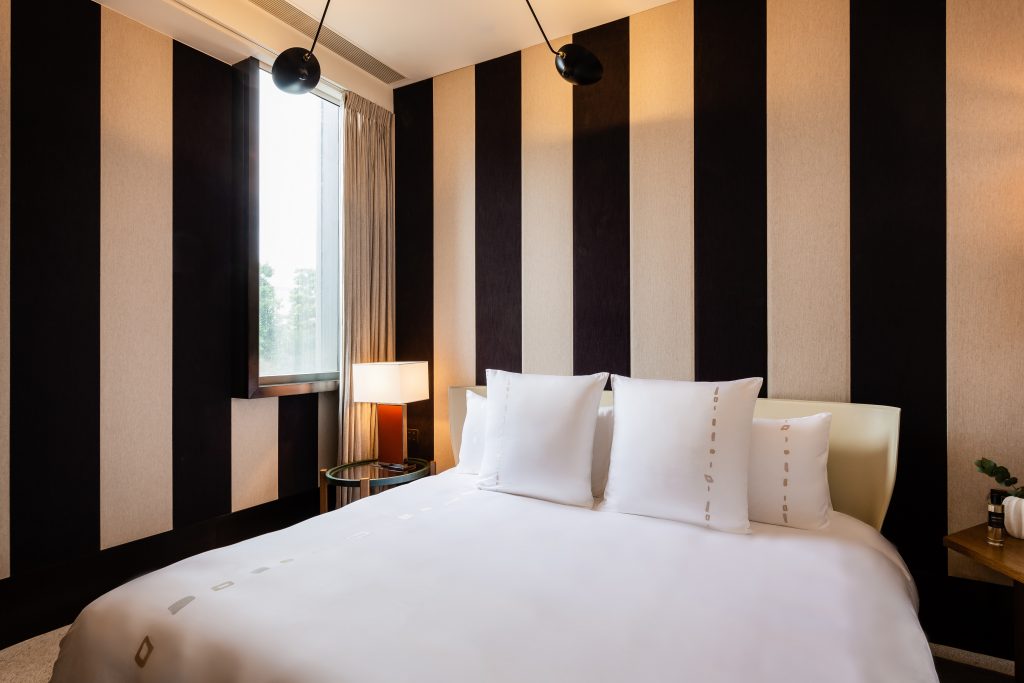 How can a guest continue healthy sleeping habits at home, after the stay? Guests can expect a transportive calm and relaxing stay, a renewed sense of self and belonging, self-care indulgence and ultimately, a new outlook on what it means to rest and sleep well. The biggest incentive of continuing healthy sleeping habits at home is recognising the morning after feeling of being rested and energized—there is no better replacement for a day that starts off with a great night's sleep. A conscious effort, repeated for two months, is all it takes for a good routine to become a great habit!