We're more stressed than ever before. In fact, it's so prevalent, the World Health Organisation (WHO) last year added burn-out as an 'occupational phenomenon' to its list of International Disease Classifications. Stress can make the immune system less effective, increase the risk of coronary problems like high blood pressure, and has other physical side effects like headaches, nausea, insomnia and fatigue if left untreated—even things like back pain or anxiety and depression can be related to unmanaged stress. If you're feeling at the end of your tether, a chance to do a deep emotional and mental reset might be just what you need. Take a look at a few of our favourite luxury anti-stress retreats that can help you address your burn out, manage your stress and take back tools for a healthier lifestyle.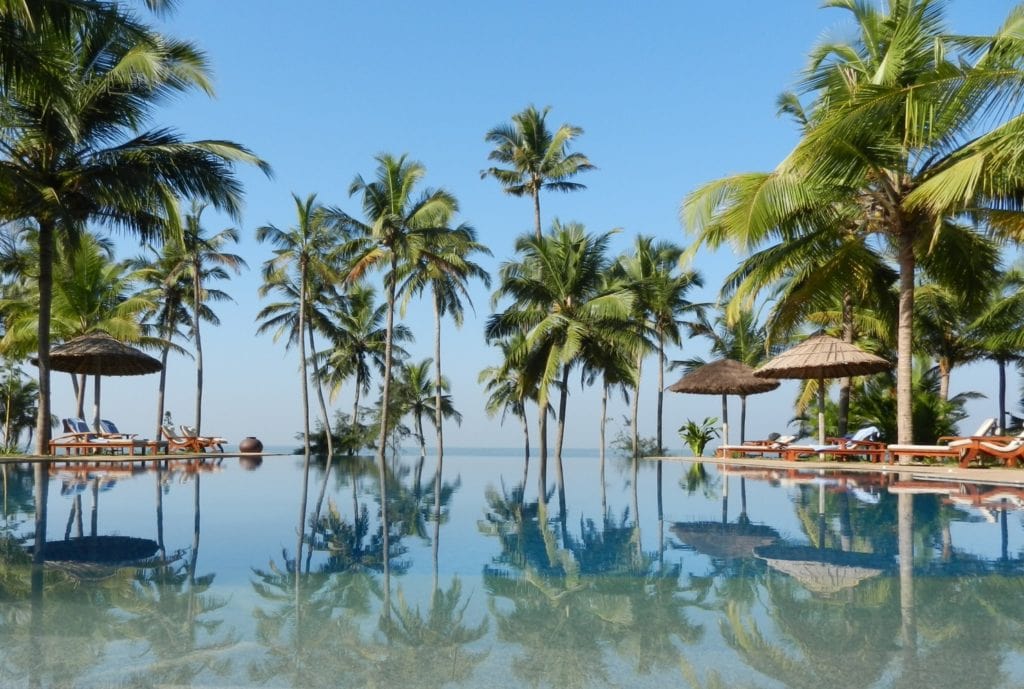 Utilising ancient Ayurvedic practices, Neeleshwar helps guest rebalance their doshas (or energy) with daily massages, yoga, and meditation. While this programme aims to address stress, it is also useful for those with chronic illnesses, physical and mental. The retreat holistically addresses stress and anxiety, and includes a rejuvenating vegetarian diet that nourishes your gut health to lay foundations for a healthier, happier you. The programme is available from seven nights to up to a month—plus, guests who book with Compare Retreats can enjoy an additional complimentary 60-minute spa treatment.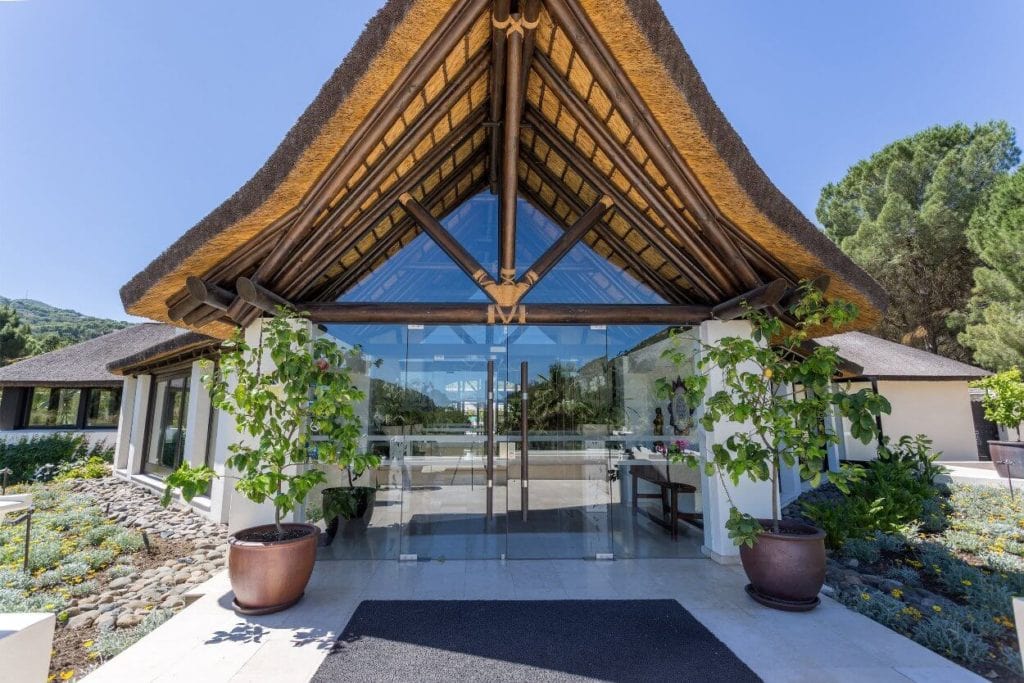 Shanti-Som: Bliss of Being Retreat
Banish toxic thought processes and the negativity that's hindering your enjoyment of life with this six-night immersive lifestyle reset. Shanti-Som in Spain offers an intensive programme of yoga, meditation, mindful hiking, Reiki, and two private guidance sessions, along with spa therapies and healthy dining to focus your seven-day escape on mental and emotional healing. The resort, designed using feng shui principles, creates a calm environment for guests to step away from their busy lives and come back refreshed. Plus, book with Compare Retreats to get an extra 30-minute massage.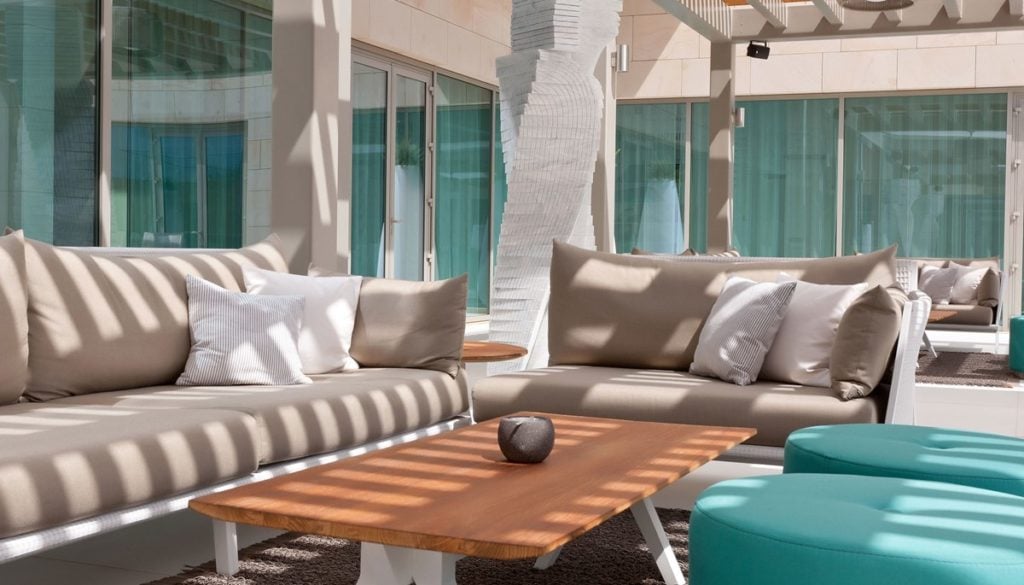 SAYANNA at Epic Sana: De-Stress Retreat
On Portugal's gorgeous Algarve coast, SAYANNA Retreats offer beautiful beach escapes that relax and reset—and none more so than the De-Stress Retreat. Cultivating self-awareness and reflection through a programme of massages and meditation, guests will leave feeling calmer, with go-to tools to manage their everyday stressors back home. Guests will also have access to Epic's group classes to keep themselves active and blow off steam as they choose—and there's always the beach for reclining with a book or swimming in the waves. As an exclusive perk, guests who book with Compare Retreats will get 20% off bookings made before the end of February 2020, valid on bookings until October 31st 2020. Plus, get a complimentary upgrade to a Superior Category room, to make sure you're de-stressing in style.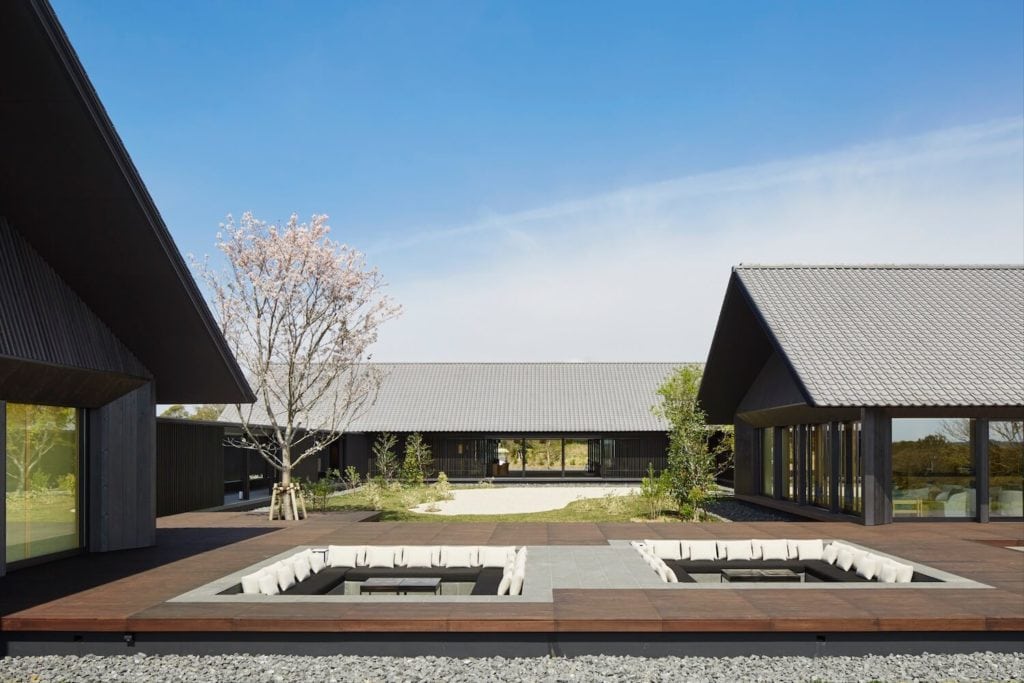 Amanemu: Mindfulness, Relaxation & Stress Control Wellness Immersion
While Amanemu offers its signature wellness immersions for a minimum of three nights, we recommend taking your time with the Mindfulness, Relaxation and Stress Control programme and unwinding over the full 14 days. With private consultations before and after your retreat, every part of this programme is tailored to you to ensure that you destress in the way you need to. Each immersion includes two or three private therapies each day like Zazen meditation and tea ceremonies, a daily spa treatment like acupuncture or shiatsu massages, and access to group classes. Education is one of the pillars of Aman's wellness immersions, and the retreat aims to give you the tools to continue your healing from stress long after you return home.
Contact bookings@compareretreats.com to book your luxury wellness retreat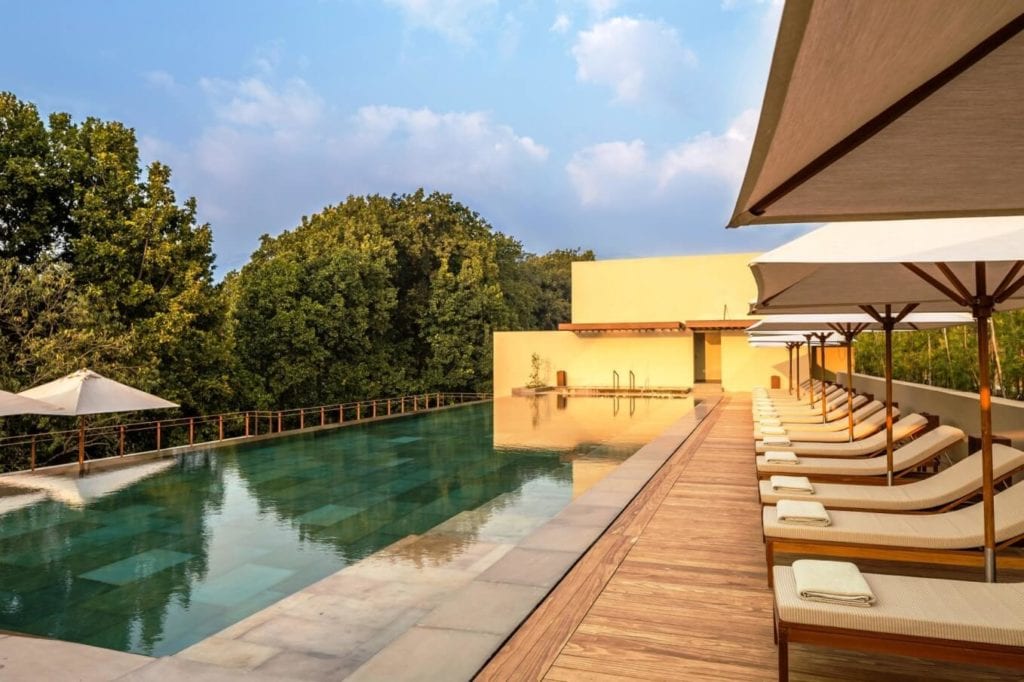 Vana Retreat: Vana Lifestyle
It would be impossible to feel stressed after two weeks in this Indian oasis. Surrounded by forest, this minimalist-chic resort creates a haven that grounds you in nature while bringing you every luxury amenity and more. Nourish mind and body with delicious and measured wellness cuisine, hikes in the foothills of Mussoorie, yoga and meditation sessions daily, and spa sessions of Ayurveda and TCM treatments on the 14-night Vana Lifestyle programme. The strict no-tech rules add on an element of digital detox to this retreat—while you can still connect to the internet and use your phone or laptop in your room, the device-free common areas will help curb any technology addiction and the anxiety that comes along with being perpetually connected.
Contact bookings@compareretreats.com to book your luxury wellness retreat