While we don't have a crystal ball to see into the future, we've had our fingers on the pulse of the wellness industry for the past year, so we have a good idea of what to look out for when it comes to wellness trends. To get a little extra insight, we spoke to some of the world's leading wellness experts on their top trend predictions for the coming year, to see what we should be looking out for in 2020.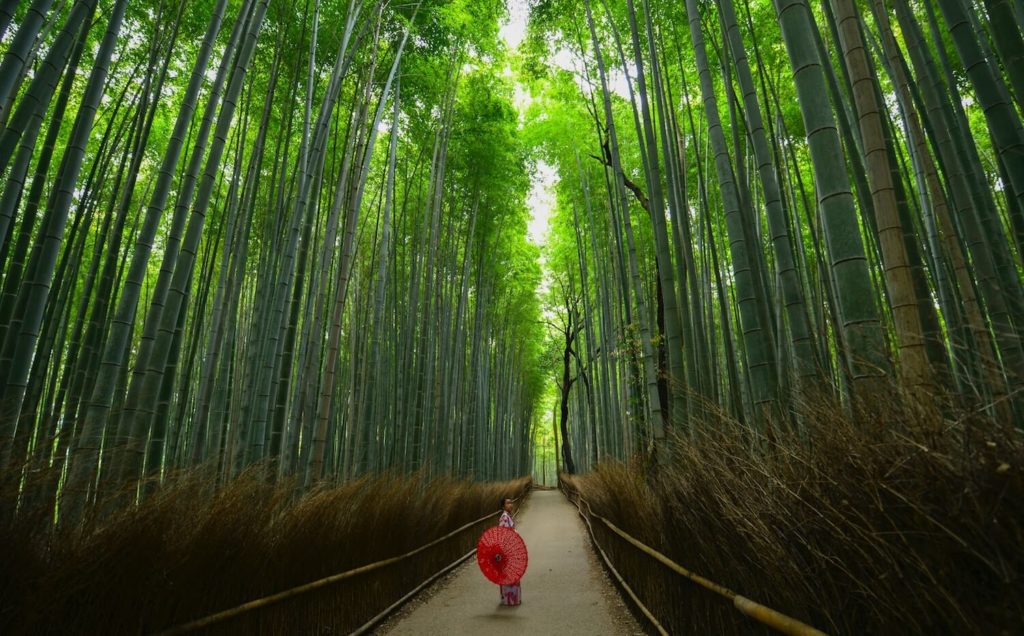 Deep Nature
As more of us move into cities, we're beginning to crave nature—and not just going for a walk in the park, but deep nature. This trend began to crop up last year in the increased interest in forest bathing, but in 2020 it's going to go even further. "Immersive experiences are a key trend," says psychologist and GWI Mental Health Initiative leader Professor Gerard Bodeker. "This can be nature, as in Ayus Wellness Retreat at Mulu; it can be landscape like a Maldive ocean setting; it can be sound, like the soundscape room at Fivelements Urban Retreat, it can be light, it can be floatation… But deep immersive experiences are increasingly seen as a path to going beyond the every day—including going beyond what has become the standard wellness pathways. But the deepest impact seems to be the connection with Nature when it is available in a pristine setting."
Compare Retreats' founder Dervla Louli also adds, "To reap the benefits of nature, go for a hike, walk along the beach or check out one of Compare Retreats stunning property partners. The majority of the retreats in our collection are surrounded by stunning nature like Amanoi in Vietnam or Finca Cortesin in Spain."
Fertility Health
Women's health and hormones is an area that's been gaining interest in the past year, and fertility health is set to become one of the biggest trends of 2020, particularly in Asia, says CatchOn founder Cathy Feliciano-Chon. "Zero population growth and declining fertility rates have been sounding alarm bells in China, Singapore, Korea and Japan, where government financial incentives and child care subsidies have failed to curb the decline—add to that rapidly-ageing societies. The coming decades will see a continued boom in wellness-based fertility therapies, IVF treatments, egg freezing services and a burgeoning fertility tourism market."
Chon notes that Asia's IVF services market predicted to reach US$13 billion by 2025, and there's been a recent increase in women from Mainland China travelling to the West for fertility treatments. "Wellness resorts are also catching on to the trend. The Farm at San Benito in the Philippines is offering "female revitalisation" programmes to tackle hormonal imbalance and cellular ageing. Hospitals and wellness clinics have already started developing packages to address this growing trend."
No More Wellness Washing
As the US$4.5 billion wellness industry shows no signs of slowing down, consumers are becoming smarter about where their wellness comes from—'wellness washing' and practices with weak evidence will start getting called out more in 2020. "Wellness consumers are educated and data-savvy, and the discerning ones don't want any more fluffy explanations like, 'It's an antioxidant,' or 'It integrates mind, body, spirit,' and so on," says Professor Bodeker. "They may be glad to hear of an explanation in terms of chakras or meridians, but are reassured when this is supported by scientific evidence, which is where Wellness Evidence can help, as can our White Paper on Mental Wellness."
The Wellness Sabbatical
It was one of the Global Wellness Summit's hot wellness travel trends for 2019, and it's one that is going to really take off in 2020. While it might sound like a bit of weird concept (taking a holiday and still working), co-founder and chairman of Global Wellness Institute Susie Ellis explains: "The reality is that, although people desperately need to get away and need a wellness break, they also need to be able to keep working."
Ellis notes that working and wellness are intentionally combined to create a retreat experience that allows remote working, and destinations like Sha Wellness Clinic and Vana Retreat in India are already creating programmes to meet this new demand, along with co-working/living wellness concepts for 'digital nomads' and nature sabbaticals like Amble, with the US National Parks. "These are designed to be multi-week sabbaticals—think three weeks or longer. This is enough time to make lasting lifestyle changes with a key distinction: you are encouraged to bring along your smartphone and computer versus being forced into a digital detox (or simply being shamed by the need to look at your phone). Because, let's face it, for many of us, not being able to access wifi is often more stressful than being connected."
Authenticity
In the digital age, everyone is looking for a way to stand out and recently 'authenticity' has been the hot trend to leverage influence. Online, people are looking for products, brands and properties that walk the talk, says Professor Bodeker. "Authenticity on the part of leaders, wellness coaches and guides, is important. Inconsistencies in this are a little jarring when guests or consumers notice them. Wellness is lived, not just taught and is best taught from a committed, lived experience. This still needs to get out to some quarters of the wellness industry." In 2020, if you're going to preach wellness, you better be living, eating, breathing it too.
Sustainable Fashion
One of the biggest wellness trends of 2019 was wellness fashion, with a focus on pre-loved fashion, eco-design and making the fashion ecosystem more sustainable. In 2020, this trend is predicted to continue, and grow even bigger. "Whilst this has been a hot topic for quite a few years now, I think we are going into a new era of sustainable, ethical, more inclusive, and intelligent fashion," says Irene Forte of Rocco Forte Hotels. "Consumers are already reusing and upcycling their existing wardrobe; in fact, the second-hand clothing market is growing 24x faster than the first-hand clothing market. Individuals are opting for long-lasting clothing and starting to move away from fast fashion. But what is really interesting is all the technology coming out to make fashion more sustainable." Forte points to companies like Reflaunt, Algalife, and Circular Systems as examples of those making sustainable fashion innovative in 2020.
Wellness For All
While wellness is often perceived as something for an elite few—those already-fit and able-bodied—the world of wellness wants to change that in 2020, and making wellness more accessible for everyone was a hot topic at the 2019 Global Wellness Summit. Gwinganna founder Tony de Leede says, "As to what I think will drive wellness for masses versus wellness for the few, I believe the evolution of technology will enable various experiences and the rapid growth of mindfulness and wellbeing content, whether it be via apps or subscriptions. We have launched a brand called Wellness Solutions, where we are actively promoting products, concepts to what I call the 'forgotten generation', primarily women aged 50 and older." Concepts like Ageist are similarly targeting these oft-overlooked groups, and making wellness more appealing and accessible to everyone.
Intermittent Fasting
It's been popping up everywhere in the past year, causing everyone who's ever skipped breakfast to wonder what the fuss is about. From eight-hour eating windows to 5:2 diets, intermittent fasting shows up in many guises, but its main appeal is the ease with which it can be implemented into anyone's daily lifestyle and diet preference—unlike diets like Keto or Atkins, there are no major restrictions on food types. Compare Retreats' Founder Dervla Louli says, "I've personally reaped so many benefits from intermittent fasting—for first-time or experienced intermittent fasters try the app Zero." New research suggests the optimum time to have your eight-hour eating window is earlier in the day rather than later to reap the most health benefits, and we anticipate much more research on this diet coming to the fore in 2020.
Mental Health
Awareness of the importance of mental health practices has been on the rise for sometime, but in the world of wellness travel this is really taking off in 2020. "Increasingly wellness destinations are asking for specific programmes and evidence to support these to deepen their offerings," notes Professor Bodeker. Initiatives like Wellness Evidence provide much-needed research on alternative therapies like forest bathing, meditation and aromatherapy, and the relationship between body and mind is being better understood by the day. More and more retreat programmes are integrating mental wellness practices with their physical fitness and spa programmes: concepts like the Art of Mindfulness retreats launched by Four Seasons in 2019 are just the tip of the iceberg, and we anticipate more of this from other resorts in the coming year.