Sarah Shannon wasn't always on the wellness career path. She was previously a corporate lawyer for seven years, before turning to yoga and quickly discovering its holistic health benefits. Following a nine-month wellbeing adventure abroad—which included a restorative experience at a Thai monastery—Sarah was inspired to start her own retreat offering, Wild & Free for women. We speak to the entrepreneurial yogi on what to expect at the Algarve retreats.

You used to be a corporate lawyer in Dublin before you turned to yoga. How did you transition from a fast-paced lifestyle to a slower, more meditative state of living? During my seven years working as a lawyer, I started to practice yoga. It was an "express yoga class" at lunchtime. I would sneak out of the office on my lunch break (the culture when I was in law firms was to eat your lunch at your desk and continue working). It became a sacred time to connect with myself and to start listening to my heart. Yoga and meditation taught me how to slow down and prioritise myself.
As a yoga teacher, it is a privilege to share what I have learned and the tools that have transformed my life. The truth is though, life is still fast-paced and sometimes the illusion of the calm, stress free yoga teacher is misleading. I run my own business which means I need to wear many hats. I am the CEO, the teacher, the marketer, the accountant, graphic designer and much more. When I am teaching I feel peaceful, serene and in the moment. In other parts of my work, I make sure I practice my daily ritual of yoga, meditation and journaling to manage the fast-paced and sometimes stressful nature of running a business. 
See also: Emerald & Tiger Founder Jasmin Harsono On Finding Harmony Through Reiki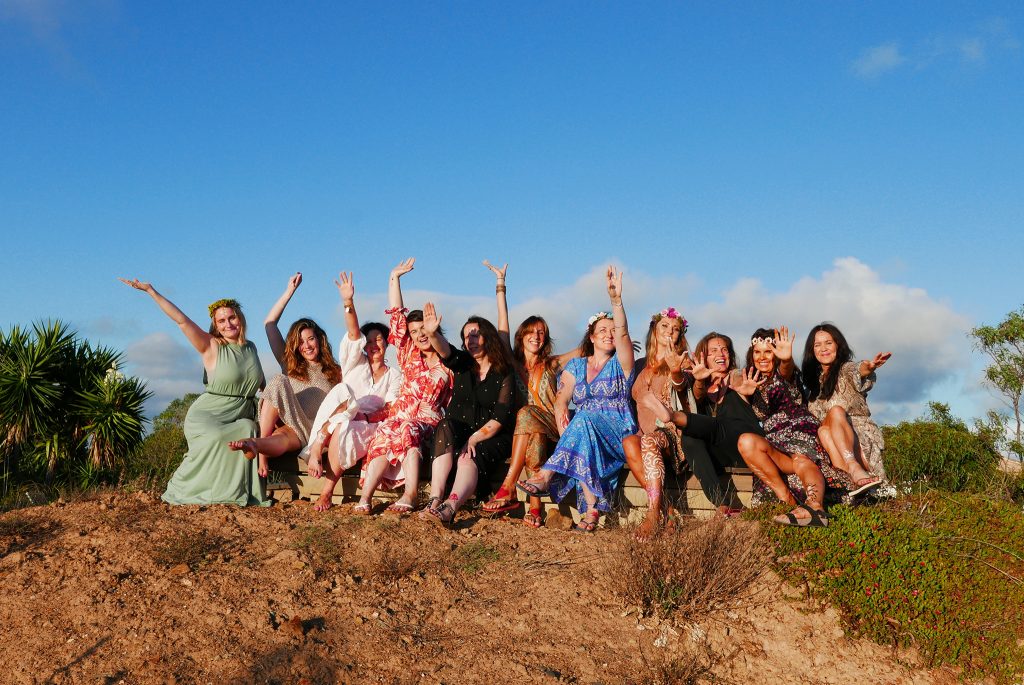 You embarked on multiple retreats across Asia before starting your own. Could you tell us about your most memorable experiences/retreats during this time? I went to a place called the Forest Monastery in Northern Thailand where we had to dress in white and do chores everyday. I took a bus from Bangkok on my own heading north to the monastery in the forest after spending a day in Thai markets looking for white clothes. I arrived with no plan or idea of how long I would stay. It was during a solo travel trip I took to Asia when I was 32 taking a break from my career. I planned to go for three months and travel to Bali and the Philippines; I ended up backpacking for nine months and going to nine different countries.
In the Forest Monastery, we rose at sunrise to meditate with Buddhist monks, we did walking meditation in silence, our chores around the monastery like peeling vegetables for dinner and then more meditation that evening. It was all so new to me, I'd never done anything like it before as the most I'd experienced were yoga classes in Dublin. This was the start of my journey of self-discovery and I was ready for more.
After my two weeks in the monastery, I headed for the Thai islands for some hedonistic indulgences but found myself yearning again for the quiet, introspective life. I found another retreat and this time it was a silent retreat for ten days in Malaysia where we spent ten hours meditating every day. It was one of the toughest things I have ever done in my life but also the most illuminating. It helped me understand myself, my thoughts and my patterns. 
See also: Everything You Need To Know About Sound Bathing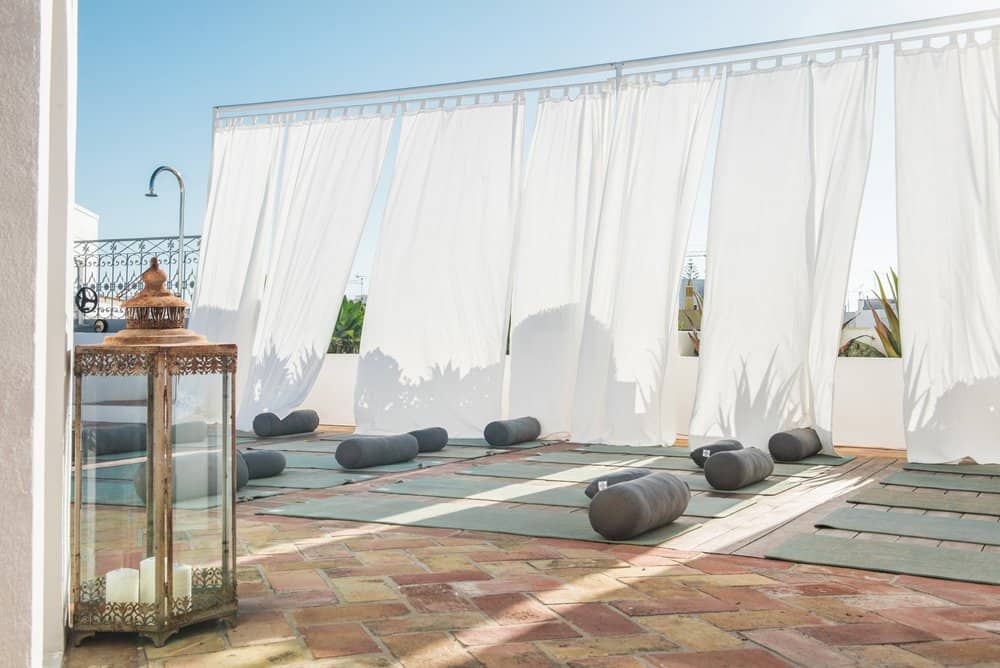 Can you tell us how you started your online platform and Algarve retreats, Wild & Free? I started Wild & Free last year when I moved to Portugal. I had run retreats and holistic events in Ireland before but I had  a dream for Wild & Free. My vision was to create a space for women to gather to connect with themselves, with each other and to celebrate life. When I arrived in the Algarve, after finding a home to live in, I set out in my rental car scouring the Algarve looking for the perfect venue to host my vision of Wild & Free. The first venue I found, Monte Velho, was everything I was looking for. A beautiful space on the West Coast of the Algarve surrounded by nature where I could hear the sea.
See also: The Relationship Between Energetic Alchemy & Sexual Wellness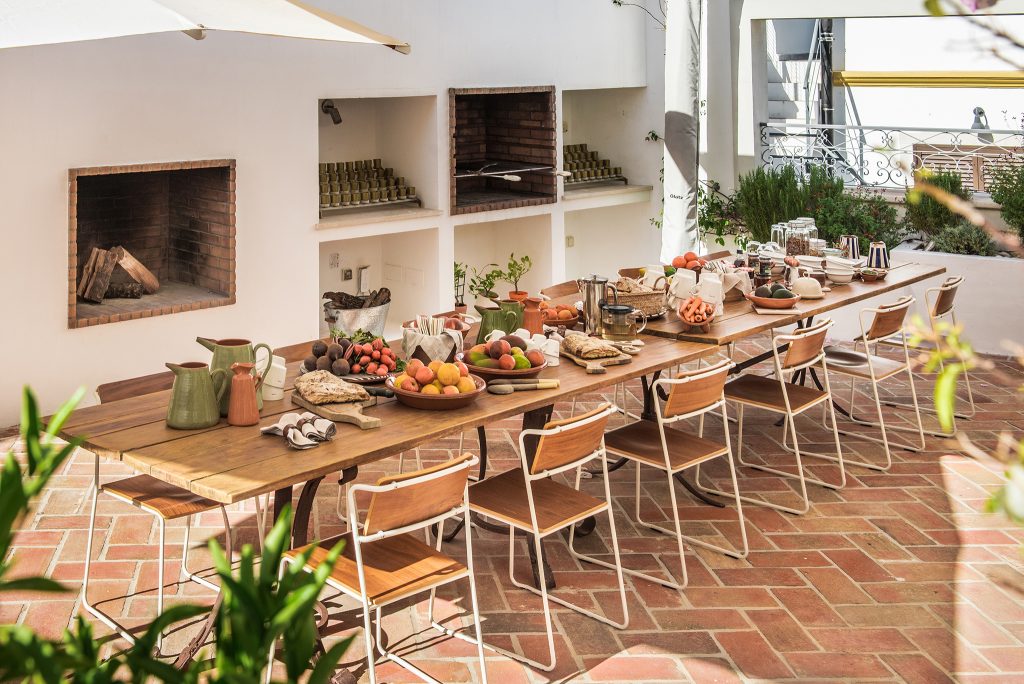 There were hammocks outside the bedrooms and gorgeous private places for guests to stay like the Forest House and Tree House. I took off my shoes and walked barefoot around the retreat venue, saw an incredible sunset and sat on the outdoor yoga deck surrounded by nature. I felt wild and free and knew that this was the place. I hosted my first Wild & Free retreat there last September and I am hosting four retreats there this summer.

Just as I thought my search was over I came across a renovated house, called Casa Fuzetta, in the rustic fishing village of Olhão. I set out in my car again to meet Tara, the owner, and when I stepped inside I felt a strong, magical energy. The rooms were big, bright and airy with white linen and big comfy pillows. There were stylish dressing gowns, straw hats and bags for each guest and the most beautifully scented body lotions. The rooftop was a beautiful space to do yoga, and I loved the big long table for brunch outside. The indoor yoga room, in the belly of the house, felt like a mystic cave where we could gather as wild women and do our practices. A part of me, the wild woman who loves luxury and beautiful interiors, felt at home here. I hosted the first retreat of the year here in January and I have three more this year.

I have two venues that appeal to different sides of me and different sides of the women that come. The retreats in Casa Fuzetta are in the cooler months and in the summer we are in Monte Velho to be barefoot on the grass.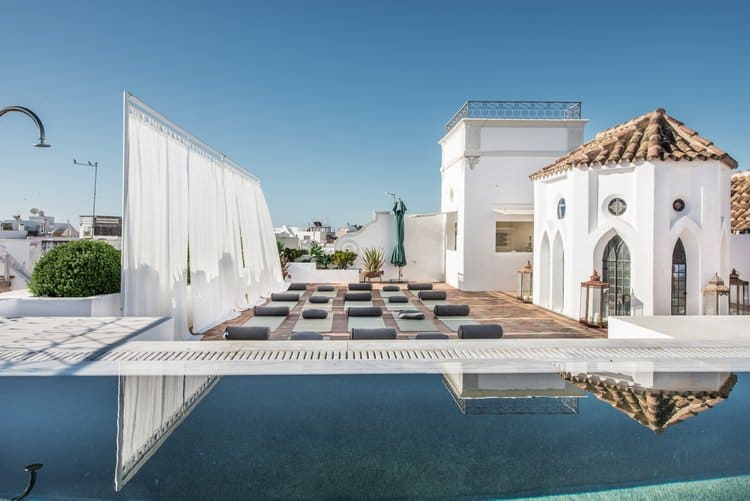 My online platform began during the pandemic and it is still growing. I have on-demand yoga and mediation courses on my online shop. I host a monthly online event called Pause & Gather where I guide an evening of meditation, restorative yoga, journaling and practices to lift your vibration. It's an evening for anyone who feels overwhelmed or stressed and for anyone looking to take time to connect with themselves. It's also a good event for anyone who's thinking about coming on a retreat; it gives a taster of the things that we do on the retreat and it's a way for me to connect with anyone coming who I haven't met before.
Who are your retreats aimed at? They are aimed at women of all ages and from anywhere in the world. On my last retreat I had women in their 20s, 30s and 40s. In March, I have women of the same age groups plus women in their 50s and 60s. As I'm Irish, the last few retreats have been Irish women mainly with women also from the UK and two women who came all the way from Texas. It's for any woman who is curious about yoga, meditation, cacao ceremony, cyclical wisdom and ritual. Most women coming have done some yoga but are new to all the other practices. The retreat is for any woman who feels disconnected from her dreams and desires; it's a space to gather and connect with like minded women and to learn from each other and share wisdom.
What made you choose Algarve as your retreat destination? The year-round good climate and the beautiful land and people. I had been visiting the Algarve with my family since I was really young. My parents had a home there when we were growing up so I felt connected to the place. I knew it would be a great retreat destination because of the wonderful venues (I set out looking for one and I found two!), the wonderful food and there are many healers, therapists and teachers living in this part of the world. I include these people on my retreat for our sound bath evening, massage therapists for free time and appreciate the incredible chefs. There is a healing, sacred energy in the Algarve and I feel very connected to it.
See also: Beauty Gurus To Follow On Instagram To Upgrade Your Makeup Routine
What can one expect on a typical retreat with Wild & Free? We begin the day at 8am with meditation and journaling, followed by tea and fruit and then a two hour morning yoga class. The classes are for all levels and some are taught workshop style so that you can improve your technique. After yoga we have a big brunch outside and then we have free time until we have a healthy snack at 4:30pm. On my next retreat I have an Irish chef joining us to make healthy snacks and share her recipes with us. Evening yoga is at 5pm for two hours. I start the session sharing cyclical wisdom and how to work with things like the Celtic Wheel, the moon cycle and our own menstrual cycle for those in menstruating years or those who aren't and want to share this wisdom with their children.
This part is really special as it is a group of women coming together to remember lost wisdom that we already know but it is forgotten. It's an honour to help each woman unearth this and empower herself on the retreat. Dinner is at 7pm and then it's time to rest, have a massage or chat at the table. There are lots of optional things to do like island trips, stand up paddle, sea swimming and roaming local markets. On one of the days we have a sound bath with Kior Soundhealing and on another day a cacao ceremony where I guide us to explore feminine energy, creativity and share how cacao can enhance your life and help you connect with your inner wild woman.
What are the biggest challenges in what you do? The challenge is managing all the balls in the air. It's a huge responsibility to host 16 women in a foreign country. We are working with healing and self-discovery and this can be difficult for each woman at times. I am fortunate that I have a great house team on each retreat and high vibrational venues that help us, me and all the women who come, to do this important work. The self-inquiry and self-work I do daily on myself means I am able and secure in the work that I am doing. It's not easy but I believe in it and I am enjoying the life that I have created for myself because of this work.
See also: mindish: A New Mental Health Studio In Hong Kong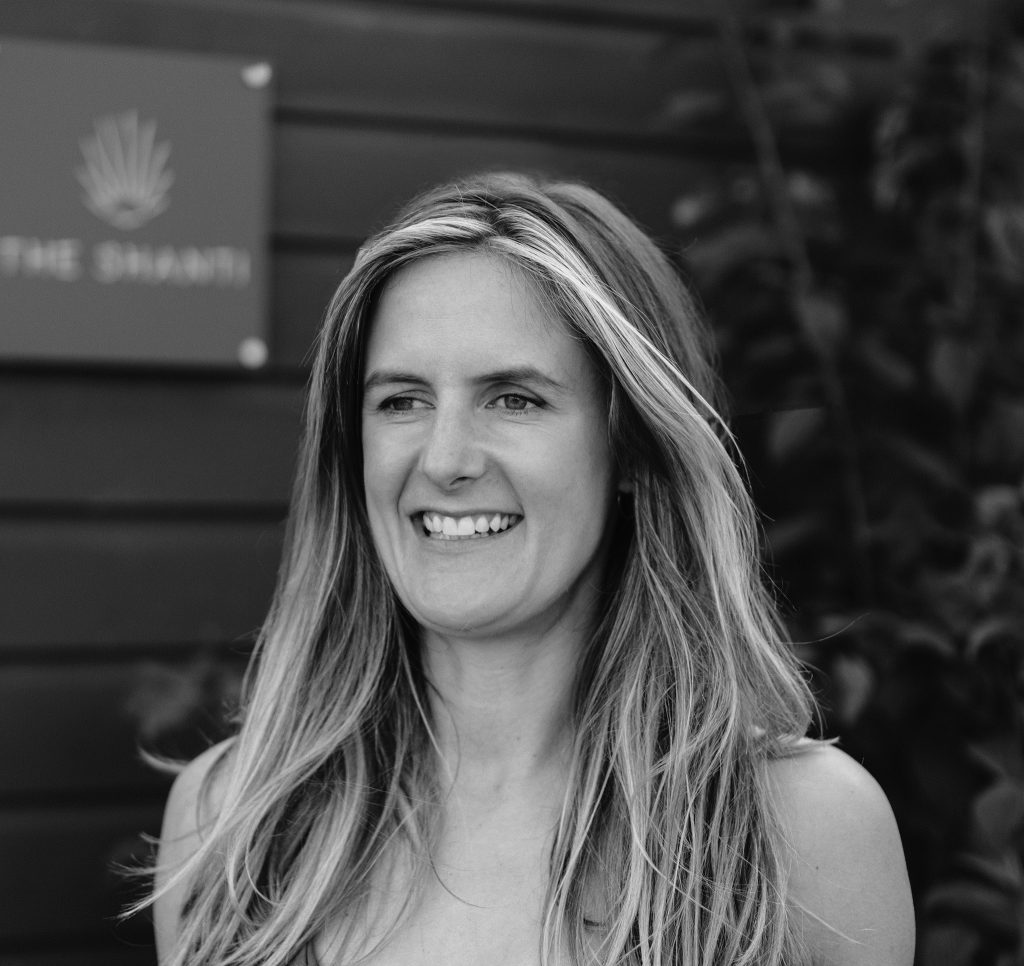 And what's something you've learned along the way? I've learned to go easy. It's not an easy lesson and I am still learning. I was meditating and journaling the other day to help me discover my word for this year. The word that came to me was 'slow' and I was so disappointed. I love what I do and I have so many ideas that I want to manifest tomorrow; but I'm learning to slow down. I know that flow, ease and trust is what got me to where I am now so being in that state will allow me to achieve all my desires.
What's next for you and Wild & Free? Wild & Free is a growing community and I plan to nurture this in the coming years. I am hosting seven Wild & Free retreats this year in the Algarve and I am currently booking my retreats for 2023. There is a real hunger and desire among the women who are either booked in for a retreat or have been on one, and women who are just finding my work now, to develop the tools and practices that they experience at Wild & Free like home rituals, yoga, meditation, sound healing, cacao ceremonies and women's sharing circles. I will be offering more online learning and community events and creating resources for women to use when they are at home to help them develop their spiritual practices and rituals. For me, I am putting down roots here in Portugal with my boyfriend who I met here last year. It's an exciting time and I feel very blessed to be living here and doing this work that I believe is vital as we step out into a changed world with so much possibility.